Much has changed since UVM celebrated its last class of international scholars, which included a record-breaking nine Fulbright recipients in 2020. In fact, it was around then that the COVID-19 pandemic saw global trade and international exchange come to a screeching halt. As our changed world starts to slowly reopen, the value of cultural and international exchange has never been more apparent, nor its need ever greater.
Stepping up to the challenge and out into the world, UVM changemakers have once again been selected to participate in some of the world's most prestigious international exchange programs for studying, teaching and researching abroad. From the beaches of Normandy to the islands of Japan, how a few UVM alumni and students will tackle issues the world over.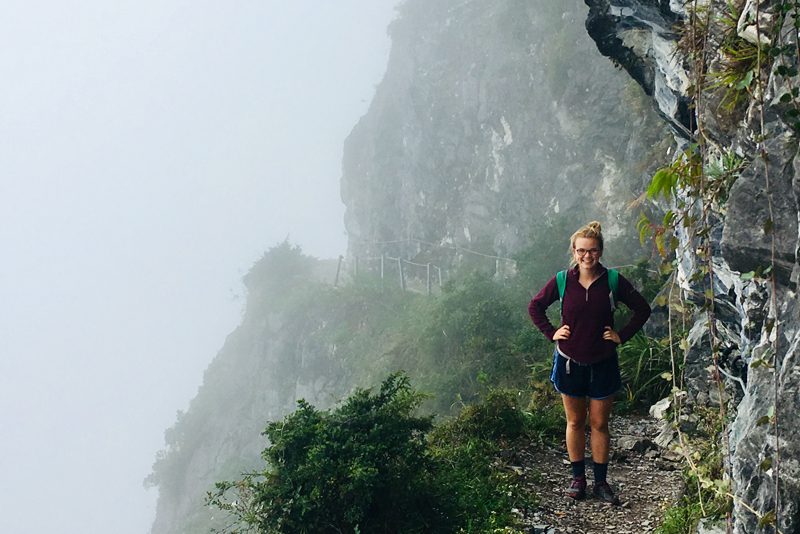 Leah Rogstad '16  |  Fulbright Study Award  |  Pamplona, Spain
A significant portion and a defining quality of Leah Rogstad's experience at UVM didn't actually happen at UVM, she says. To be honest, it didn't even happen in the same country as UVM. As a global studies student minoring in Spanish language, a year and a half of her college career was spent in Mexico studying abroad. Now a Los Angeles-based Spanish teacher, Rogstad will spend the next year in Pamplona, Spain, teaching Spanish to international students and earning a master's degree in teaching.
She views the experience as sort of closing the gap between her formal studies and professional experience as a Spanish language teacher. Rogstad first fell in love with the language while in Peru during a gap year prior to UVM. Her major in global studies gave her the breadth and depth of international policy, culture and interdisciplinary studies she sought as a student, while the teaching jobs fell naturally into place. Teaching Spanish in Spain is "kind of crazy" she admits, but she's looking forward to totally immersing herself once again in an unfamiliar place and coming to understand it through Spanish.
"Language education is a pathway to not just building more economic opportunity or more cultural engagement, but a better understanding of identity and power through language — which we're seeing in our society today, a lot of people lack," Rogstad says. "Language education is a way that we can build that empathy and that cultural understanding."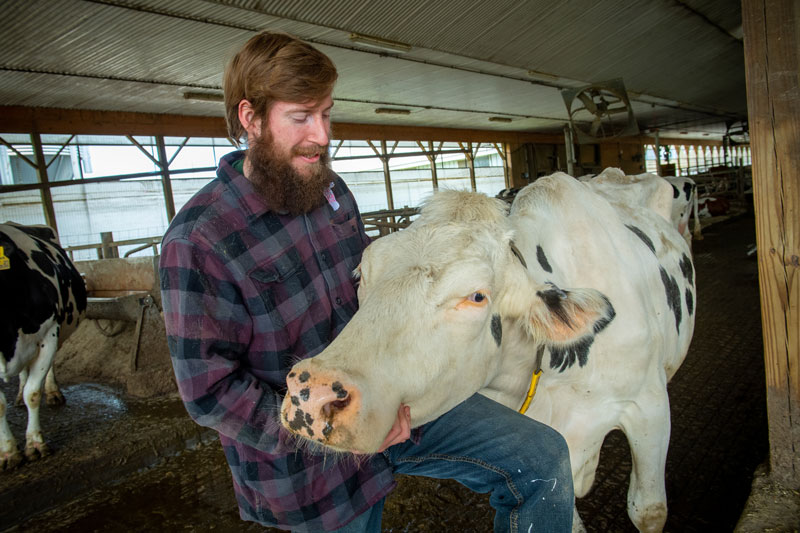 Mark Sizen '22  |  Boren Award & Gilman International Scholarship  |  Tokyo, Japan
On the surface, Tokyo might seem like an odd location to study dairy farming. But for Vermont dairy farmer Mark Sizen, it's surprisingly the perfect fit. "We're coming up on six years of a down economy that needs to change; however, unless they're involved in the dairy industry, it seems like people don't really notice," he says. 
Over in Japan, the COVID-19 pandemic spun supply chains and demand into tailspins across many industries, including dairy. With a strict shelf life and production disrupted, markets and stores across the country got hit with a surplus of dairy products that all needed to sell soon or simply spoil.
Sizen notes that while Japan did offer financial assistance to producers and processors to try and solve the issue, they also took a unique approach that he's noticed consistently in the way the Japanese problem-solve. "They explained the situation and why they had a surplus, and then they asked everyone to just buy an additional dairy product when they went out shopping for their family or for the week. They were able to have a call to action for the general public and that's a really cool difference. That's a place I think that would be great for us to get to one day."
It's pretty simple, but it did get those in Tokyo — a major city, far removed from the economic crisis that was barreling toward dairy farmers — to learn about and act on an issue that Sizen and his colleagues have been grappling with for years. Over the next year, he'll study agribusiness and agricommunications at Aoyama Gakuin University while building relationships with dairy farmers across Japan, with plans to visit farms in the northern island of Hokkaido.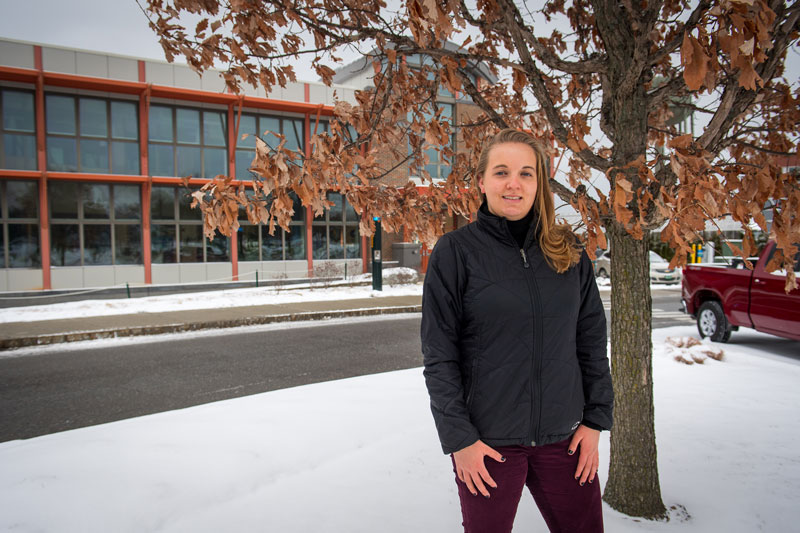 Izzy Coppola '21  |  Fulbright Finland Foundation Fully Funded Award  |  Helsinki, Finland

Climate change is complicated; its challenges are complex, intertwined and felt more heavily by some than others around the world. For some humans, that feeling manifests itself as anxiety. For her Honors College thesis, Izzy Coppola explored what that "eco-anxiety" looks like and feels like for students at the University of Vermont. The recent political science and environmental studies graduate will now replicate and expand on that study at a new campus: the University of Helsinki.
Active in many on-campus environmental initiatives and organizations herself, Coppola interviewed similar students for her thesis and found that participation in those efforts and organizations did indeed relieve some of their anxiety. Action could potentially be an antidote.
"Understanding the emotional dimension of climate change is a crucial tool for confronting climate change and being able to be resilient in the face of it," she says. "Climate change is as much emotional as it is physical, and it is crucial to understand its emotional components just as much as the physical."
Working alongside climate anxiety expert Dr. Panu Pihkala in Finland, Coppola will engage with similar young adults about their experiences and coping methods around this type of anxiety. She's hopeful that her Fulbright research project, "Climate Anxiety Among the Climate Generation: is Action an Antidote?" can offer new insight on the phenomenon and how it's being experienced by others around the world, "particularly in a country where sustainability is more central to the way of life."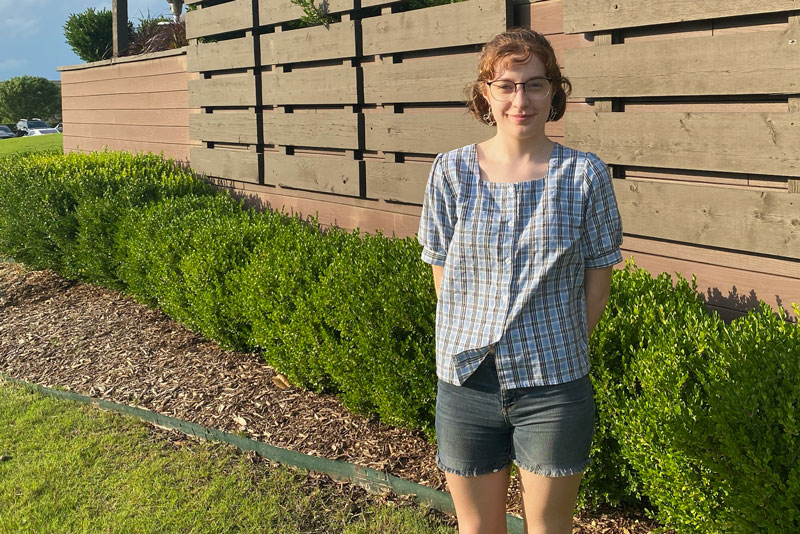 Paige Roussell '22  |  Gilman International Scholarship  |  Seoul, South Korea
French existentialist Albert Camus once wrote: "There is scarcely any passion without struggle."  For linguistics major Paige Roussell, her Honors College thesis aims to compare how native English speakers and non-native English speakers use the word "there," as it's been used in the quote above. Rather than referring to a location or direction, "there" addresses the existence or being of a subject. In the English language, this is known as the "existential there." 
Specifically, Roussell is interested in how Korean non-native English speakers use the "existential there" in English compared to how native speakers use it. It turns out, only a small portion of pre-existing linguistics research on ways English words are used in "the real world" delves into their influence in how non-native speakers learn the language, let alone how Korean-language speakers learn the language. So before she can begin expanding that body of research, Roussell first needs to get pretty good at Korean. She'll be fully entrenched in it this fall while studying abroad at Ewha Women's University in Seoul, South Korea.
"This research will help form a better understanding of how the grammar of non-native English speakers operates, specifically when it comes to discussing existence," she says. She anticipates her studies this fall will help her glean strong insight and understanding when she starts digging into the research next spring. "With better understanding will come more effective teaching of English in the future and I hope that my conclusions can be used to inform future language pedagogy."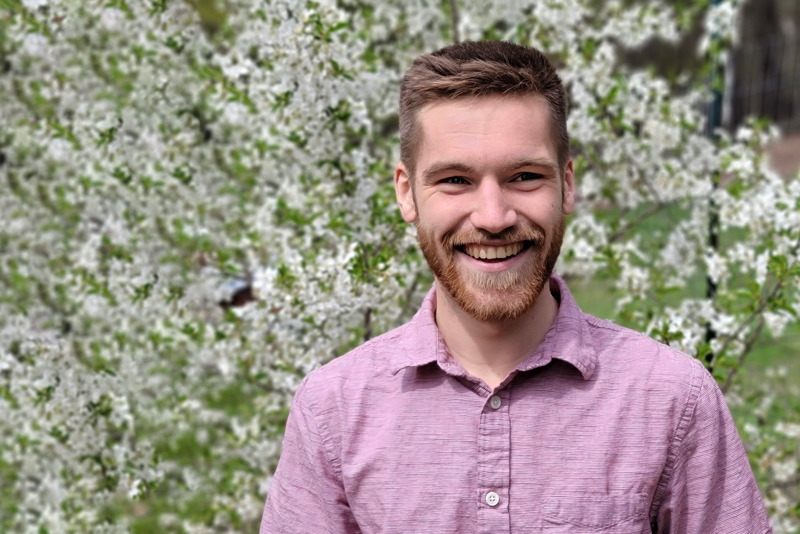 James Tedesco '22  |  Gilman International Scholarship  |  Normandy, France 
"The origins are pretty simple. I took French in high school for a few years and suffered through each one of those years, but the language struck me as really pretty," says James Tedesco. Whether that's truth or sarcasm, it tracks for someone as inherently curious as Tedesco. He admits that his interests are sort of all over the place — but they're taking him to Normandy this fall, where he'll start tying them all together.
The rising senior and political science major has his sights set on a career in international diplomacy, specifically hoping to become a Foreign Service Officer in a French-speaking country for the U.S. Department of State someday. In addition to studying abroad, Tedesco is inching closer to that future in U.S. and world affairs by making a summer detour in Washington, D.C., before continuing on to Normandy for intensive French language studies.
Supported by the Honors College via the Career Development Award and by the College of Arts and Sciences via the Guzak Endowed College of Arts and Sciences Internship Fund, Tedesco was able to accept a remote fellowship with the Massachusetts-based Institute for Democracy and Higher Education at Tufts. Of all his interests, voting trends and awareness among college students rank first. In fact, it's the focus of his thesis. "It's a huge point of confusion for students at UVM and all around the country. Any student is eligible to vote in the state where they come from, or the state where they are attending university," says the founder of UVM Votes.
Pursuing this work from the nation's capitol brings the best of his interests together into a summer experience that he hopes to discuss and describe this fall in fluent French.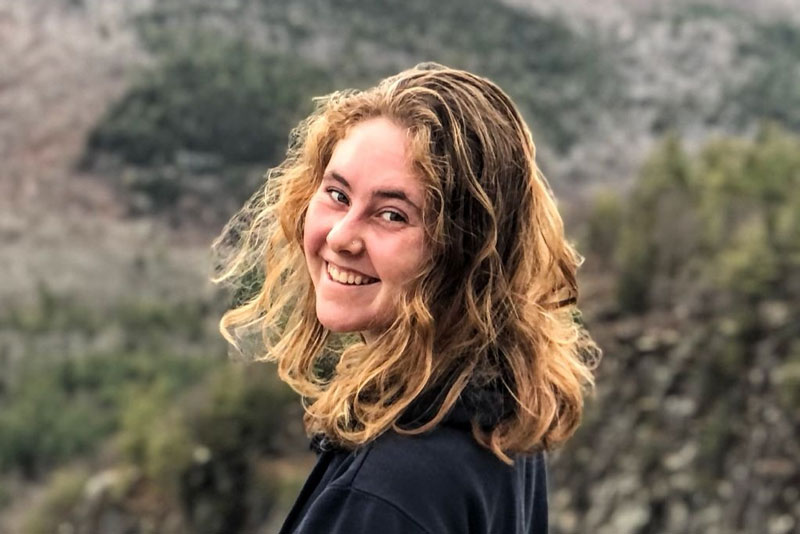 Madison Kelly '21  |  Fulbright English Teaching Assistantship |  Uzbekistan
Following in the footsteps of her mother, a teacher of English as a second language (ESL) in Rhode Island, Madison Kelly dedicated her UVM career to filling her toolkit to the brim with ESL skills. The recent grad majored in both linguistics and Spanish language, minored in American Sign Language and deaf studies and became certified in Teaching English as a Second Language. This September, she'll be putting that toolkit to good use while teaching English in Uzbekistan. 
"For good or for bad, fluency in English can open so many doors in our world. I want to give my students all the opportunities possible, and so often this means knowing English," she says. "However, it's also incredibly important to emphasize that English is not the only path to success and no language is inherently superior to another," she clarifies. "The Fulbright program is a great step towards creating connections between people of all communities and from all areas of the world."
She doesn't yet know where in Uzbekistan she'll be — "We will not know the placements until right before I go, so I could be anywhere from the capital city Tashkent to a remote village with no other English speakers around" — but she's confident in her trusty toolkit regardless. Kelly already has countless hours of teaching under her belt, with students and in classrooms ranging from Rhode Island School for the Deaf to Vermont Adult Learning in Burlington.
And while she'll spend the majority of her time teaching and doing community work during her ten months abroad, one part of the experience she's most looking forward to involves being a student herself. She'll have the opportunity to learn a new language and has decided to build on the small bit of Russian she took at UVM.
"This is what I'm passionate about, and I am so excited to experience a new area of the world I have never been to, and to learn from all the people I will meet!"
Photos by Sally McCay and courtesy of those featured.