In the Allen family, Ethan is the headliner. True, younger brother Ira has a firm hold on his place in the University of Vermont's founding and, accordingly, his likeness in bronze on the University Green. But he was forgotten when he died, buried in a pauper's grave in Philadelphia, while Revolutionary War hero Ethan's funeral drew state dignitaries and a crowd of ordinary Vermonters paying their respects. 
But historian Kevin Graffagnino '76 G'78 says he'll take Ira's life story any day, and he's dedicated a good quarter-century of his scholarly career to it. "I like renegades. I like writing about people who have quirks, are big personalities," Graffagnino says. "Ira has many faults. He is alternately altruistic and selfish, generous and greedy. He's a visionary who sees great cities and commerce where everybody else sees that they have chopped down some trees on their farm. And he falls from grace; he reaches too high. Like many frontier entrepreneurs, it's the next generation that prospers."
Graffagnino's writings on Ira Allen and other subjects are among the highlights of a new book, "Vermont Heritage: Essays on Green Mountain History 1770-1920," published under the imprint of UVM's Center for Research on Vermont. It's a hefty, handsome volume, collecting eighteen previously published essays by Graffagnino and H. Nicholas Muller III, a UVM history professor in the 1970s.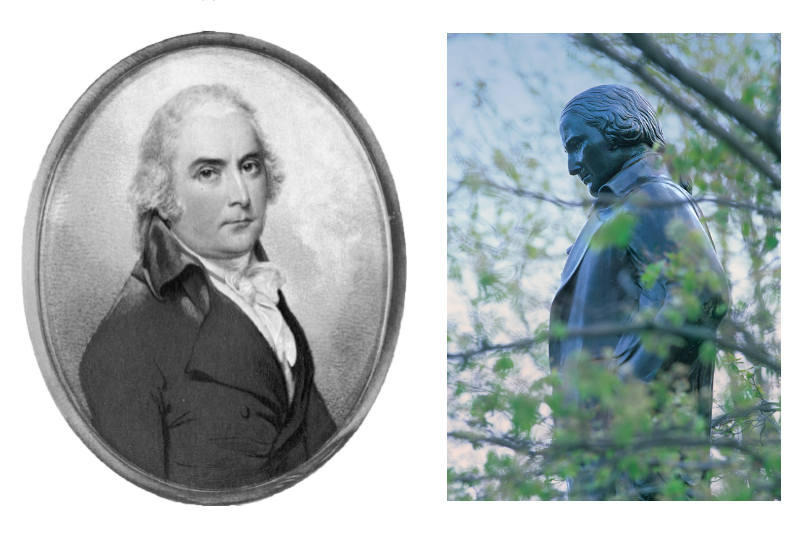 The book's focus spans centuries in essays written across decades by the two authors. One of Graffagnino's pieces was originally his UVM master's thesis. He jokes that he hopes readers will find he's improved a bit as a writer, contrasting the prose of 22-year-old Kevin with that of 59-year-old Kevin.
Co-author Nick Muller was an impressive presence on campus — bound for a future role as president of Colby-Sawyer College — and a gifted lecturer who filled his classes on Vermont history. Graffagnino was among his students, and Muller would mentor the budding historian as his interest in the state's past deepened. Across the years, their relationship evolved from teacher-student to colleagues and longtime friends.
The foreword of "Vermont Heritage" by David Donath '73 G'78 and an introduction tag-teamed by Graffagnino and Muller tells its own important chapter of Vermont history — the emergence of UVM's Center for Research on Vermont. Familiar names and faces abound in the introductory text and photographs on the book's cover: UVM professors Sam Hand, Theodore Bassett, and Frank Bryan; longtime staff administrator of Center for Research on Vermont Kristin Peterson-Ishaq, who edited the volume; and historian John J. Duffy G'58 (PDF), to whom the publication is dedicated.
His dual career as a special collections librarian has taken Graffagnino beyond the state, most recently to the University of Michigan, where he directed the William L. Clements Library, a significant research collection focused on early American history. But Graffagnino is a Vermonter in his soul. After retiring from the Michigan post in 2019, he and his wife, Leslie Hasker '80, plan to move back to the Green Mountains soon.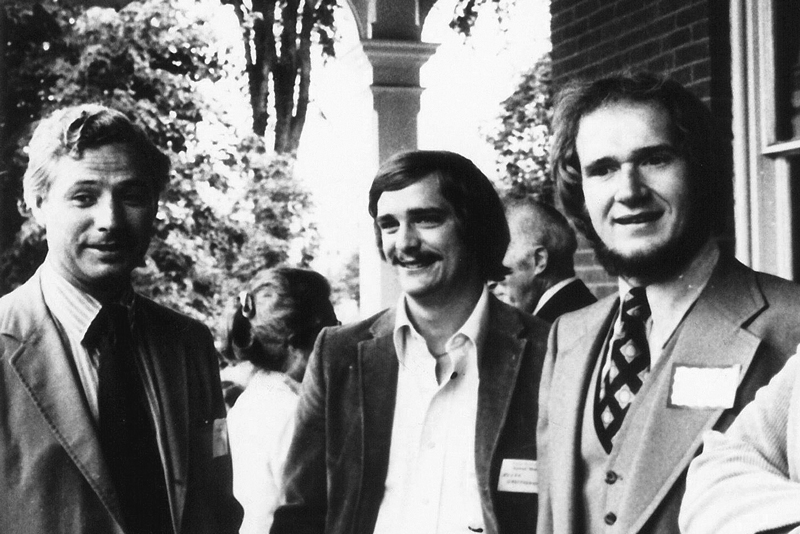 Former history professor H. Nicholas Muller III, Kevin Graffagnino, and David Donath.
Graffagnino is encouraged by President Suresh Garimella's renewed emphasis on UVM's land grant role and commitment to the state. And he hopes that "Vermont Heritage" can help further the work of the Center for Research on Vermont.
A final thought from Graffagnino on UVM's complex founding father. As commencement approaches, what might Ira Allen think of students dressing up his statue in a black robe and mortar board? He'd likely be pleased with the attention, the historian suggests. After all, it was Ira's wish that the University of Vermont be known as Allen University. But to really connect with the living Ira Allen, Graffagnino advises getting off the UVM Green, the core acreage he donated for the university.
Instead, take a walk east on Colchester Avenue, past the bend at Green Mount Cemetery, where Ethan is buried beneath a towering monument, and down the hill. Much has changed, of course, since the late 18th century. But in the swiftness of the Winooski River, the power of the falls, you can still view the scene through Ira Allen's eyes. In that rush of water, he envisioned sawmills, gristmills, money. He bought up the riverside land, staked his claim, and made his home. Graffagnino says, "That's Ira's world down there."