What is a Total Solar Eclipse?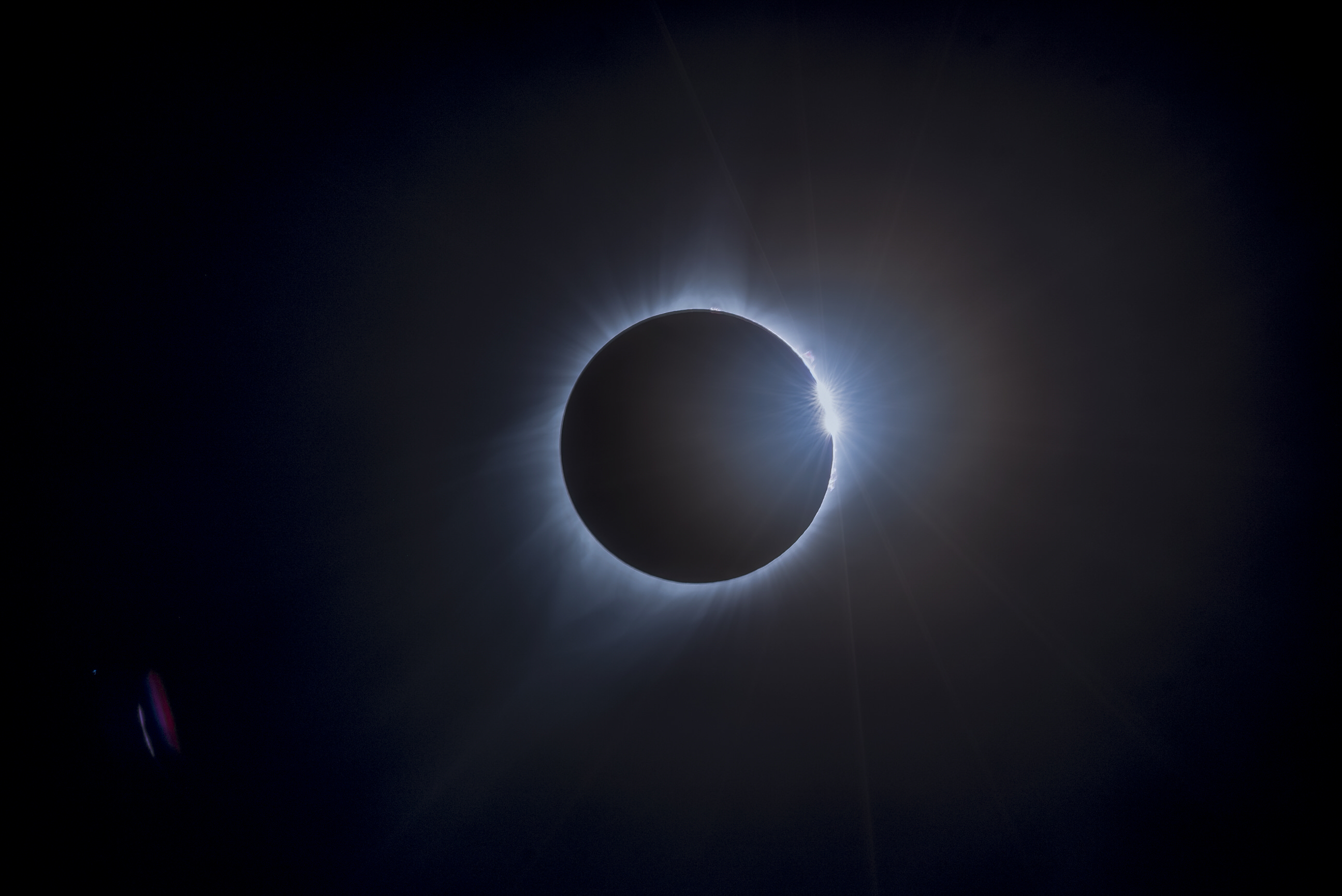 According to NASA, "a solar eclipse happens when the Moon passes between the Sun and Earth, casting a shadow on Earth that either fully or partially blocks the Sun's light. This only happens occasionally because the Moon doesn't orbit in the exact same plane as the Sun and Earth do." 
The orbits of the Moon, Sun, and Earth only align twice per year in what is called eclipse season. However, the location where the eclipse is visible can be anywhere on our planet. For example, while Earth experiences two eclipses per year, Vermont has not seen a Total Solar Eclipse since 1932.
There are two types of solar eclipses, the Total and the Annular.
The University of Vermont will be in the middle of the path of totality for a Total Solar Eclipse on April 8th, 2024.
During a Total Solar Eclipse, the Moon passes between the Sun and Earth and completely covers the Sun. Areas within the "path of totality" are lined up perfectly with the Moon and Sun. This means that we will be standing entirely in the Moon's shadow.
An Annular Eclipse occurs when the Moon passes between the Sun and Earth but at nearly its furthest distance from Earth. Thus, it doesn't appear large enough from our vantage point to cover the entire Sun. The next Annular Eclipse is October 14, 2023, during which parts of Vermont will see only a partial eclipse.