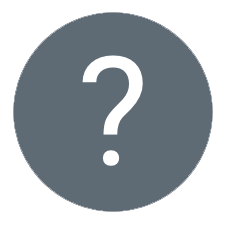 Students, if you have questions about your course schedule or degree requirements, please be in touch with your Dean's Office.
Academic Continuity
How can the library be open safely?
A detailed plan which will include social distancing, crowd control, disinfection protocols and curbside pick-up is being developed for the libraries.
If in-person or hybrid classes suddenly need to go remote due to a spike in cases, how long will faculty be given to transition their courses to remote?
Vermont is requiring all institutions of higher education to develop a contingency plan that will include specific metrics and decision points for a shift to fully remote learning, with or without closure of other campus facilities. Due to the nature of the pandemic, conditions for such a closure may emerge quickly, in which case faculty will need to move to remote learning just as quickly. When finalized, this contingency plan will be made available to campus, allowing faculty to understand the decision points for a move to remote instruction and make plans accordingly during the semester.
In the Classroom and Laboratory
Are students required to wear a mask in labs if they can maintain social distance and if access to the lab is limited?
All labs are required to submit a lab safety plan prior to resuming all on-campus activities. These include plans for maintaining social distancing and other prevention activities. All plans must comply with Vermont Department of Health guidelines and VOSHA requirements. VOSHA requires that masks be worn, in addition to social distancing, if two or more people are in a space.
Are face shields an acceptable alternative to masking for faculty in the classroom?
Evidence shows that face shields, along with social distancing, offer very good protection against the virus, although not as good as masking and a face shield. For faculty who prefer teaching in a face shield, additional protections such as separation from students through additional physical distance or a physical barrier will be part of classroom setups. All faculty, staff, and students will be issued reusable face coverings. We are planning to make face shields available to all faculty.
Can faculty enforce wearing masks during lectures? Will we have disposable masks available to give to students who forget theirs?
Yes, faculty can enforce students wearing a mask during lectures. Faculty can report this noncompliance to the COVID Center Hotline or the Student Conduct Office. Students are required to wear masks any time they are outside of their rooms. They should not be on campus without a mask, and faculty can enforce this rule by asking the student to put on their mask or leave the room. We do not want to provide disposable masks in classrooms, as students should not have arrived on campus unmasked or continued to the classroom without a mask.
What tentative plans do you have for large lecture classes?
In order to enforce social distancing guidelines, the capacity of all large lecture venues has been reduced significantly. While decisions for course modality are being made by chairs and deans in consultation with the faculty, it is not likely these courses will be offered in-person. Faculty will know of their course designation in mid-July.
How are classrooms going to be cleaned between classes and who will be responsible for cleaning?
Students will be asked to wipe down their seating area after class, and faculty will be asked to wipe down any areas they use. All classrooms will have hand sanitizer stations and disposable disinfectant wipes. Physical plant will do overnight cleaning.
For students taking a mix of remote and in person courses during a single day, where will they take remote courses while on campus, particularly students who live off campus?
We are identifying spaces on campus that will be set aside for this purpose.
COVID-19 Testing and Reporting
Where it is possible that people with an infection can still test negative within the first few days after contracting the virus, how do we address the issue of spread of the virus before a positive test is received?
False negatives are a possibility for most viral infections in very early acute phases of the infection, though prior SARS-COV testing showed the ability of PCR testing to accurately diagnose 80% of cases within the first 3 days, even where patients were entirely asymptomatic. In addition, where viral loads remain too low to detect, transmission potential is also likely to be very low. Where viral loads are low and likely infection is diminished, safety measures like social distancing, masking and cleaning that are designed to prevent infection from fully infected persons are likely to be adequate.
Will the university provide weekly updates on the percentage of students tested and number of positive tests on campus?
The university will provide weekly counts of net new positive cases each Thursday, broken down by on-campus students, off-campus students, faculty, and staff.
Student Support
If there is a student who has an ADA accommodation that allows them to not wear a mask, then is the remote-learning option already set up as an accommodation?
ADA guidelines require reasonable accommodation. SAS will work with the student and the faculty member to explore possible accommodations. In some cases, a specific accommodation may not be available to a student in a specific class.
How will laboratories work for remote students?
The Faculty and Academic Affairs group of UVMStrong prepared guidance for deans, department chairs, and program directors for how to deliver lab, studio, practicum, and internship courses in the fall 2020 semester. Decisions for how laboratories will work remotely will be made by the instructional team in consultation with the unit chair.
What supports will be provided to students if they miss weeks of classes due to contracting Covid?
Instructors should work with the student and their dean's office to make the necessary arrangements and accommodations for the student to complete the course.
How do we plan to support students of modest means who've historically used lab computers-—and what happens if students are sent home again?
We faced this issue in the spring and created a small pool of loaner laptops for student use.  We were able to meet all the identified demand and are prepared to do the same this fall.  Additionally, we will be introducing technology that will make specialized applications (typically available only in computer labs) accessible to students using their own devices.  This step should also reduce the need for student access to physical computer labs.