UVM Study: Obesity Could Affect Brain Development in Children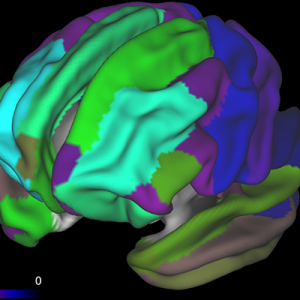 December 19, 2019
Published studies have long found a correlation between obesity in children and decreased executive function. New research published in JAMA Pediatrics, based on data mined from a massive national research study, suggests that a change in brain structure – a thinner prefrontal cortex – may help explain that interrelationship.
Scott Mackey, an NGP faculty member and study's senior author, states that the findings did confirm the relationship.
Katharine Beca Awarded the 2019-20 Rodney L. Parsons Anatomy and Neurobiology Award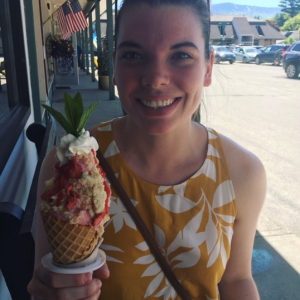 November 19, 2019
The University of Vermont Graduate College announced that the winner of the Rodney L. Parsons Anatomy and Neurobiology Award is NGP's own Katharine (Tooke) Beca! Katharine is a PhD candidate in Dr. Margaret Vizzard's lab.
NGP White Coat Ceremony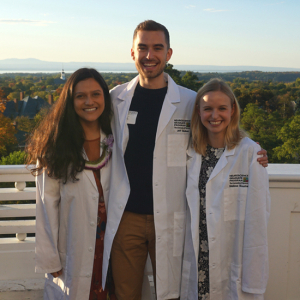 October 11, 2019
On Friday, October 11th NGP held our annual Lab Coat Ceremony and Reception in honor of the 2nd year NGP students choosing a lab. Each student was cloaked by their new advisor at Waterman Manor with celebrations afterwards.
Jeff Brabec and Montana Kay Lara will be joining Matt Mahoney's Lab in Neurological Sciences. Melissa Boucher will be joining Jom Hammack's Lab in Psychological Science.
Welcome to your labs, students!
Jaworski Establishes Excellence in Teaching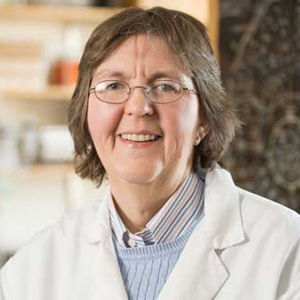 September 4, 2019
Longtime Department of Neurological Sciences professor and UVM Kroepsch-Maurice Excellence in Teaching Award recipient Diane Jaworski, Ph.D., has established the Czyzewski-Jaworski Excellence in Teaching Award in memory of her parents, Jane (Czyzewski) Jaworski and Witold "Victor"Jaworski. The award will recognize faculty members who have demonstrated outstanding teaching skills, created an inclusive learning environment, and provided steadfast support for students' educational pursuits.
Each year, one faculty member in each of the rank categories (Assistant Professor, Associate Professor, Professor) will be selected to receive this honor, which comes with a monetary award of $1,000. All full-time Larner College of Medicine faculty members (Clinical Scholar, Education Scholar, Research Scholar, Tenure-track) engaged in teaching are eligible to be nominated for the award. Nominations are due by Wednesday, September 18, 2019. Find more information or nominate a faculty member for the Czyzewski-Jaworski Excellence in Teaching award.
National Academy of Sciences Elects Mark Nelson to Its Membership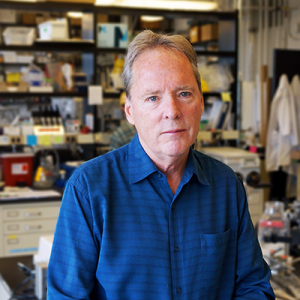 May 1, 2019
The National Academy of Sciences has announced the election of NGP Faculty member, Mark Nelson, Ph.D., University Distinguished Professor and Chair of Pharmacology at the University of Vermont, as a member, in recognition of his distinguished and continuing achievements in original research.
Mark Bouton Named University Distinguished Professor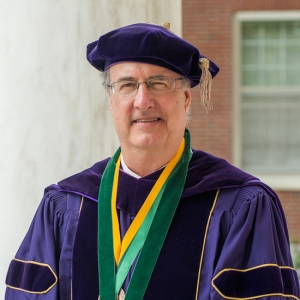 April 29, 2019
Congratulations to NGP faculty and Assistant Director, Mark Bouton, for being appointed a UVM Distinguished Professor, the highest academic honor that the University can bestow upon a member of the faculty. Holders of this title are recognized as having achieved international eminence within their respective fields of study and for the truly transformative nature of their contributions to the advancement of knowledge. He will be honored with this award at the 2019 Commencement Ceremony.
Patricia Prelock Appointed Interim Provost and Senior Vice President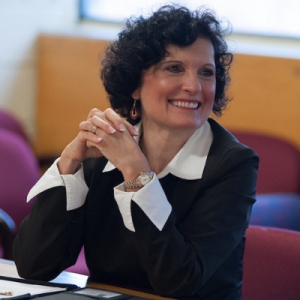 April 15, 2019
NGP Faculty Member and Dean of the College of Nursing and Health Sciences, Patricia Prelock, has been appointed Interim Provost and Senior Vice President. She will serve as a key partner and chief academic officer to President-Designate Suresh Garimella, who will assume his position on July 1.
Faculty Inventions Recognized at Annual I2V Conference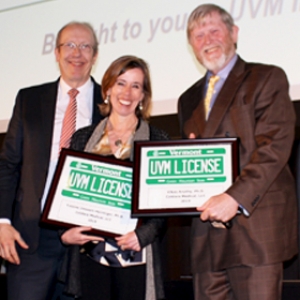 April 4, 2019
Congrats to our faculty and scientists who were recognized at the 14th annual Invention to Venture (I2V) conference for their patent awards.
Among those recognized in the NGP are:
Christopher Francklyn, Ph.D., professor of biochemistry
Sayamwong E. Hammack, Ph.D., professor of psychological science
Karen Lounsbury, Ph.D., professor of pharmacology
Victor May, Ph.D., professor of neurological sciences
Donna Toufexis, Ph.D., associate professor of psychological science
Gregory Johnson Successfully Defends Dissertation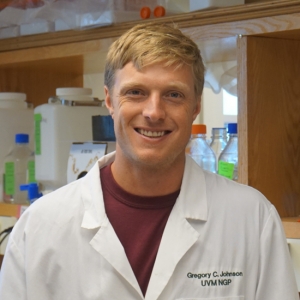 March 22, 2019
Congratulations to Gregory Johnson in Dr. Sayamwong Hammack's lab for successfully defending his dissertation entitled, "The role of pituitary adenylate cyclase activating polypeptide in the dentate gyrus in regulating behavior and neurophysiology". Well done, Greg!
Megan Shipman Successfully Defends Dissertation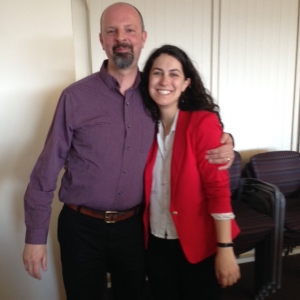 March 19, 2019
Congratulations to Megan Shipman, John Green's lab, for successfully defending her dissertation, "The role of the prelimbic, infralimbic, and cerebellar cortices in operant behavior"! She is now heading out of the country to be a postdoctoral fellow at the University of Toronto in Dr. Laura Corbit's lab. Congrats, Megan!
Riley St. Clair Successfully Defends Dissertation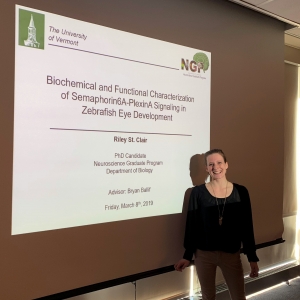 March 8, 2019
Congratulations to Riley St. Clair in the Ballif lab for successfully defending her dissertation, "Biochemical and Functional Characterization of Semaphorin6A-PlexinA Signaling in Zebrafish Eye Development". She will be starting in Dr. Kota Mizumoto's lab at the University of British Columbia in June. There she will work with C. elegans to study the signaling mechanisms of synapse formation during nervous system development. Great job, Riley!
Zhaojin Li Receives AHA Pre-Doctoral Fellowship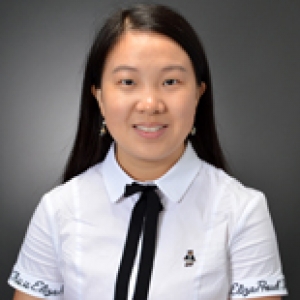 February 28, 2019
Congratulations to Zhaojin (Scarlett) Li, NGP student in Dr. Cipolla's Lab, as she recently received a pre-doctoral fellowship from the American Heart Association for her work on studying the impact of hypertension on stroke and stroke outcome!
Nelson's Research Leadership Garners NHLBI Outstanding Investigator Award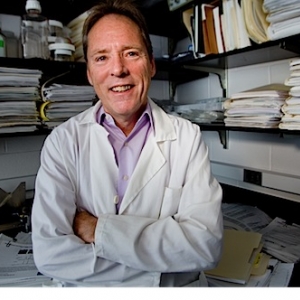 February 4, 2019
Congratulations to NGP faculty, Mark Nelson for being awarded a prestigious Outstanding Investigator Award from the National Heart, Lung and Blood Institute (NHLBI) at the National Institutes of Health!
Patrick Mullen Wins Outstanding Teaching Assistant Award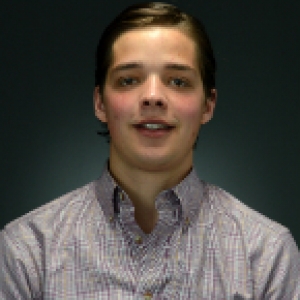 January 25, 2019
Congratulations to Patrick Mullen, NGP student in Dr. Chris Francklyn & Alicia Ebert's lab; The Robert Larner, M.D. College of Medicine at The University of Vermont class of 2021 awarded him with the Outstanding Teaching Assistant Award at the class' Foundations Awards ceremony last week!