Mahafuza Aktar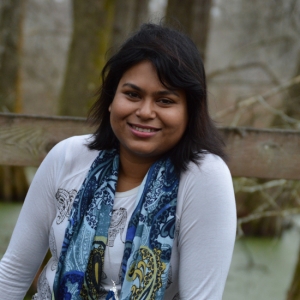 Mentor: Victor May, Neurological Sciences & Jom Hammack, Psychological Science
I was born and raised in Dhaka, the capital of Bangladesh. I earned my M.B.B.S (Bachelor of Medicine Bachelor of Surgery) from Sir Sallimullah Medical College, Dhaka, Bangladesh. After I worked as a medical doctor for a few years, I realized the importance of research and decided to become a neuroscientist. My decision to become a neuroscientist led me to come to the USA. I finished my Masters in Neuroscience from the University of Texas at Dallas in 2015 while working in a lab that was interested of the effect of high fat diet on memory. After that I worked in a lab in the University of Texas Southwestern Medical Center for a year. In UTSW, I worked as a research assistant with Epilepsy and Adult Neurogenesis using a mouse model.

My goal is to become a neuroscientist and UVM opened that door for me. I am really happy and excited to be here. Besides Neuroscience, I am a passionate cinema enthusiast and a photographer.
Katharine Beca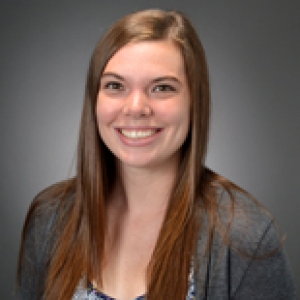 Mentor: Margaret Vizzard, Neurological Sciences
I received my degree in chemistry from Saint Michael's College (also located in Vermont, I just couldn't leave!). After writing grants to fund my research in catalysis and materials chemistry throughout undergrad, I realized that though I loved the process of research, I was not passionate about what I was studying. This led me to pursue an internship with the Molecular Imaging and Neuropathology Division at Columbia University. After participating in neuroscience research there for 10 weeks before senior year, I knew for sure I wanted to jump right into graduate school after graduation. I am still trying to narrow down my specific research interests and I am looking forward to doing this through the collaborative environment that UVM offers; I am so happy to have the opportunity to be a part of the NGP! Aside from research, I like to enjoy all that Vermont has to offer in all seasons and I hope to one day have a yard with a dog and a garden.
Melissa Boucher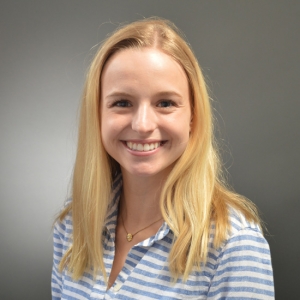 Mentor: Jom Hammack, Psychological Science
I grew up in Danbury, Connecticut and then earned my B.S. in Behavioral Neuroscience from Quinnipiac University. At Quinnipiac, I worked in Dr. Todd Ahern's lab, where I studied the neurobiology of social behavior, specifically family dynamics and sex differences. Upon graduating, I accepted a position as a research assistant at Yale University School of Medicine, where I worked with Dr. Daeyeol Lee. There, I studied the neurophysiology of high-level decision-making behavior and examined the antidepressant effects of various drugs.
I was drawn to the NGP's culture of collaboration, broad research interests, and warm, welcoming environment. Outside of the lab, I enjoy running, photography, and listening to music.
Jeffrey Brabec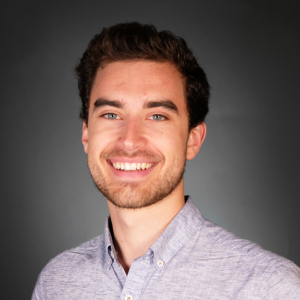 Mentor: Matt Mahoney, Neurological Sciences
I grew up in Raton, a town in Northern New Mexico six miles south of the Colorado border. I received my B.S. in Biochemistry from Juniata College in Huntingdon, Pennsylvania. In my last year and a half at Juniata I worked in the lab of Dr. Regina Lamendella, helping to conduct environmental and human 16S microbial studies. I completed my senior thesis on arsenic's influence in shaping the gut microbiome of a disadvantaged population in Nepal. I first became interested in Neuroscience after reading the book "The Brain that Changes Itself" by Norman Doidge. I was fascinated with the brain's ability to bounce back from injuries or to maintain relatively normal function after traumatic events. Since then my interests have shifted more toward the study of neurodegenerative disorders, though I am excited to discover new areas of Neuroscience!
I chose UVM for the highly collaborative environment, the student-centric approach of the faculty and the strong bonds between the students in the program. Outside of lab I enjoy running, reading, trying new beers and trivia nights.
Erin Cullen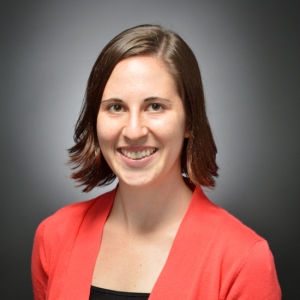 Mentor: Matthew Weston, Neurological Sciences
I grew up outside Rochester, NY and received my B.S. in Neuroscience from the University of Pittsburgh. My research journey began during my first year there and I went on to spend two and a half years in Dr. Kirk Erickson's lab, examining the impacts of physical activity on gray matter structure in adults. Within neuroscience, I am most interested in determining the causes and consequences of abnormal brain activity, especially in epilepsy and psychiatric disorders. I also dream of doing research that bridges discoveries on the neuroimaging side of the field with the research being done in animal models and cell culture. These interests, along with the strength of UVM's research program, led to me choosing UVM for my graduate studies. Outside the lab, I enjoy skiing, cycling, rock climbing, and travel.
Willie Curry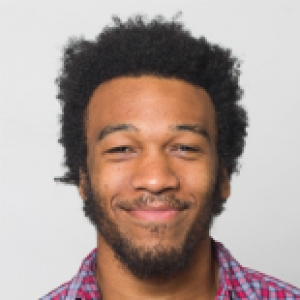 Mentor: Rod Scott, Neurological Sciences
Born in Memphis, Tennessee, I grew up in the modest towns of West Memphis and Marion, Arkansas on the other side of the Mississippi River. I earned my B.A. in Psychology at the University of Arkansas, where I aided Dr. William Levine in the investigation of activation of negated concepts in the mental representation of sentences. Unsatisfied with lay explanations of emotion and motivation, I experienced a revelation in the form of a behavioral neuroscience class, which turned me on the path to what I considered a more empirical approach to human cognition and behavior. Also, I really needed a change of location. While I understand that it is quite a jump to enter the world of Neuroscience without a biology or chemistry background, I welcome the challenge and am absolutely ecstatic to do so with the facilities and amazing faculty present at UVM.
Besides brain stuff, I love reading (mostly sci-fi and Edwardian/Victorian literature), video games, and all facets of Japanese culture. I also have an (un)healthy obsession with music; my ongoing projects include writing a rock opera, assembling a sound installation, and thinking of ways to be Pete Townshend.
Adrian Dutkiewicz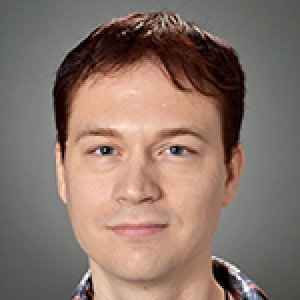 Mentor: Tony Morielli, Pharmacology
I grew up in Connecticut and enlisted in the US Marine Corps out of high school in 2004. I served in the Marine Corps Security Forces Regiment, as well as an infantryman with 1st Battalion 1st Marine Regiment. I have also served a 7-month deployment for the latter unit in the Al Anbar province of Iraq in 2007.
After I left the Marine Corps in 2008, I decided to pursue a career in biology research because I had a longstanding fascination with science. I wanted to understand behavior, and the more personally-satisfying aspects of this field led me to more reductionist approaches to understand the underlying biology. I gradually began to orientate myself towards neuroscience as a way of combining biology with my interest in psychology. I was able to acquire the essential skills of research with the help of the excellent Biomolecular Sciences and Biology faculty members at Central Connecticut State University, where I earned my B.S. and M.A. in Biomolecular Sciences.
I chose UVM because of the impressive array of research projects here, as well as the welcoming atmosphere of UVM's faculty and Vermont.
Olivia Fahr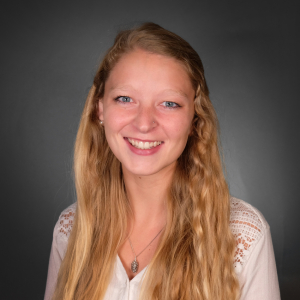 Mentor: Undecided
I earned a B.S. in Biology and a B.S. in Psychology as well as a minor in Computational Neuroscience at the University of Missouri. Most of my research experience was in the lab of Dr. Todd Schachtman observing learning and memory in rats. Specifically, I designed a study to look at the effects of a ketogenic diet on spatial memory in two transgenic animal models of Alzheimer's disease. My research interests are in understanding the neural networks involved in learning and memory and how those networks are impacted by varying insults, such as neurodegeneration. I enjoyed modeling neuron activity in my undergraduate studies and look forward to increasing my experience in computational neuroscience at UVM. The NGP's supportive atmosphere and collaborative research in a breadth of areas drew me to Vermont. I am excited to spend my weekends outside, hiking with my dog, strolling down church street and enjoying the spectacular views of the mountains.
Nick Fontaine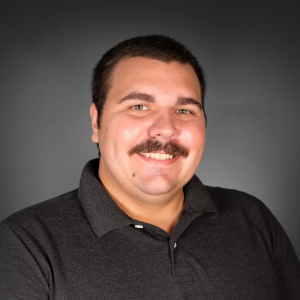 Mentor: Undecided
I was born and raised in Norwich, Connecticut and completed my bachelors in neuroscience here at UVM. During my time as an undergraduate I worked in the lab of Dr. Hugh Garavan ensuring the quality of neuroimaging data from a longitudinal study looking at development and addiction—among many other things. To this point, all my research experience has been in human neuroimaging. However, I am excited to gain experience in other aspects of neuroscience during my first year in the NGP.
Outside of the lab I like cooking, hiking, biking, finding new music, and just generally taking in all that Burlington has to offer.
Yu Han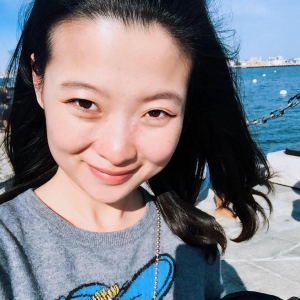 Mentors: Patricia Prelock & Emily Coderre, Communication Sciences & Disorders
I came to the states in 2011 from China and earned my B.A. degree in Psychology from the University of Iowa. At Iowa, I was involved in a variety of research projects studying racial stereotypes, moral judgments, emotion regulation, and cognitive dysfunction. My broad research interests are neuropsychology and social neuroscience, specifically I am interested in emotion regulation and cognitive dysfunction in neuropsychiatric disorders. I joined the NGP at UVM in the fall of 2016. I am currently studying the neural mechanisms underlying emotion recognition and Theory of Mind among individuals with Autism Spectrum Disorder, using brain imaging techniques (i.e., MRI/fMRI). To view my CV, click
here.

Outside lab, I enjoy traveling, nature and the company of my dog. The green parks, the lake and even the snow have made Vermont a great place for adventures!
Harrison Hsiang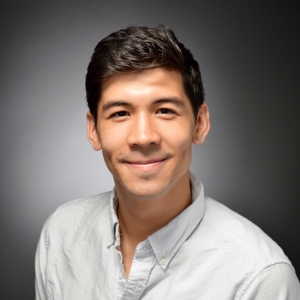 Mentor: Margaret Vizzard, Neurological Sciences
I grew up in a tiny little New Jersey town, although Vermont has been my home for a while now. While doing my undergrad at Middlebury College, I investigated sleep function with Dr. Michael Dash. This set me on the path of scientific research. As a former "Why?" kid, the prospect of making a career on asking more questions was too exciting. And like all people that come to Vermont, I didn't want to leave! I'm so excited to be here with the lovely people of UVM. In broad strokes, my interests lay in sleep and cognition. Outside of the lab, the predominating passions are cooking, reading, and making music with my band, The Giant Peach.
Montana Kay Lara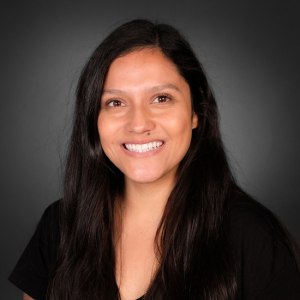 Mentor: Matt Mahoney, Neurological Sciences
I received my B.S. in Biology and B.A. in Political Science from California Lutheran University. As an undergraduate, I earned a fellowship to conduct genetics research in the lab of Dr. David Marcey investigating the effects of specific mutations on head and eye development in fruit flies. Prior to coming to UVM, I worked as a clinical research analyst under Dr. Eva Gordon, where I helped develop a method for measuring patient outcomes and assisted in case work identifying investigative treatment options for neurology and oncology patients.
Having grown up in Hawaii and living in Southern California, I appreciate living in a beautiful place and I am so excited to now call Vermont home. Outside of research, I like bikes and all things outdoors, as well as yoga and good music.
Theresa Legan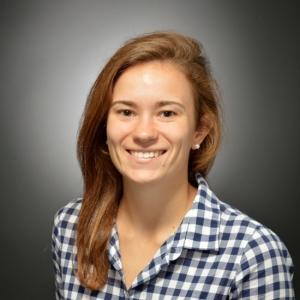 Mentor: Gary Mawe, Neurological Sciences
I earned my B.A. in Psychology with a concentration in Neuroscience from Williams College. After graduation, I stayed at Williams for three years to work as both the assistant softball coach and a research assistant in Dr. Matt Carter's lab studying the neural basis of homeostatic systems. I am globally interested in studying the brain through a systems and circuits perspective. I chose the University of Vermont because of the program's commitment to thorough and multidisciplinary training, as well as the beautiful location in Burlington, VT. Outside of school, I like being outside, running on trails, playing with dogs, and reading.
Zhaojin Li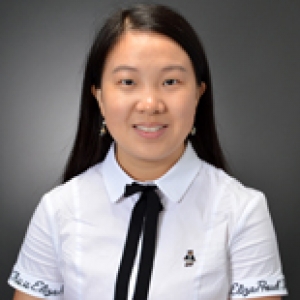 Mentor: Marilyn Cipolla, Neurological Sciences
I did my BS in Medical Laboratory Technology, Guangzhou, China. While there, I interned in the neurobiology department which stimulated my interest and passion to neuroscience. Then I decided to join the MS program of Biochemistry and Molecular Biology at Georgetown University as a transition toward my scientific career, and did research about Fibroblast Growth Factor-2 during internship, at National Institutes of Health (NIH). Upon graduation I continued my research at NIH and finally I am here! Joining the neuroscience graduate program at the University of Vermont is a grateful turning point on my journey to independent research, and brings me the exciting life with all green around. I am extremely interested in neurological diseases, like the mechanism, treatment and promotion of recovery.

Besides lab and studying, I love movies, cartoon animation, museums and farms! I went to the Shelburne Farm two weeks after I landed in Burlington; it is like a paradise!
Matthew McCabe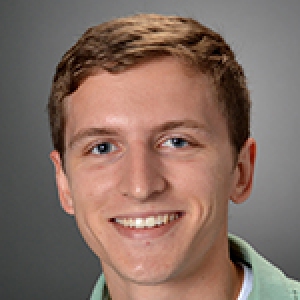 Mentor: Matthew Weston, Neurological Sciences
I grew up in Quincy, Illinois, a small town in central Illinois along the Mississippi river. For my undergraduate education, I attended the University of Missouri in Columbia where I earned a B.S. in Psychology. During my time in Missouri, I worked in the lab of Dr. Matt Will studying the effects of exercise on the mesolimbic reward pathway. For my senior thesis project I wanted to be exposed to a new world of research, so I conducted my thesis project under the supervision of Dr. Todd Schachtman. We designed projects studying the phenomenon of "specific hunger," which is an animal's drive to consume a particular flavor after it has been associated with recovery from nutritional deficiency. I chose the University of Vermont because of the diversity of research being conducted, the rich collaborative environment, the superb education available, and the beautiful scenery. Outside of the lab, I enjoy soccer, music, hiking, and Ultimate Frisbee.
John McInnis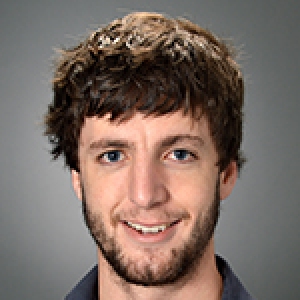 Mentor: Jeff Spees, Medicine
I received my B.S from Trinity College in Hartford CT, where I did a thesis on the oligodendrocyte signaling response to endoplasmic reticulum stress. After graduating, I worked for two years as a research assistant at Boston Children's Hospital. The lab was primarily interested in studying oligodendrocytes, other glia, and ErbB4 signaling. Outside of lab I spend most of my time rock climbing, skiing, or doing other various sports.
Patrick Mullen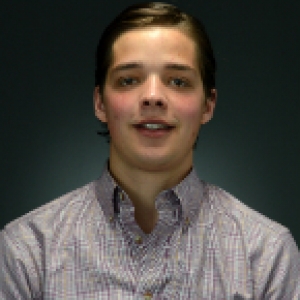 Mentor: Christopher Francklyn, Biochemistry & Alicia Ebert, Biology
I grew up in Potsdam NY, a small town near the Canadian border. I have always been a very energetic person, and living in a rural setting with proximity to the Adirondacks provided the perfect place for me to get outside and blow off some steam. I look forward to having that same opportunity in the beautiful state of Vermont.
Following high school, I attended St. Lawrence University, where I worked in Joe Erlichman's lab for two years, testing a novel nanoparticle treatment for multiple sclerosis. After earning a B.S. in neuroscience from St. Lawrence, I moved to Boston, where I took a position as a research assistant in the biochemistry department at Boston Medical Center. While at BU, I worked in the lab of Carmela Abraham, and used cellular models to study amyloid precursor protein – a protein thought to be involved in the pathogenesis of Alzheimer's disease.
My experience in research has been challenging, exciting, and rewarding. At UVM, I look forward to expanding and refining my understanding of neuroscience, with the goal of contributing to the body of scientific knowledge.
Aside from learning about the brain, my interests include kitties, playing soccer, cooking, drinking beer, cross-country skiing, and relaxing with friends.
Megan Perkins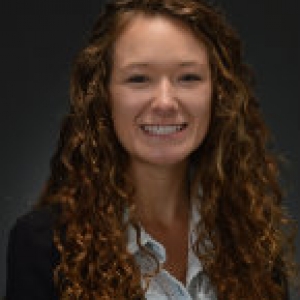 Mentor: Margaret Vizzard, Neurological Sciences
Hi there! I was born and raised in Georgetown, Texas (outside of Austin) and completed my bachelors in psychology at the University of Texas A&M-Corpus Christi. Being from Texas, it is exciting, and slightly intimidating, to have such an environmental change. Apparently, I have never seen "real" snow before, so my first northern winter in Vermont should be an interesting, hopefully exciting, experience.
I am very excited and honored to begin my graduate training here at UVM. This university attracted me because of the stimulating, diverse, and fascinating research taking place here, along with the exceedingly helpful, driven, and intelligent faculty. Previously, I worked with a cognitive psychologist at Texas A&M University-Corpus Christi, specifically in the field of behavioral economics. Although interesting, I do not plan to continue this work.
I have a wide variety of interests, primarily relating to cognitive and behavioral neuroscience. I would like to explore the cellular and molecular sides of neuroscience as well.
Outside of school I enjoy playing and listening to music, yoga, adventuring the great outdoors, surfing, tennis, various arts, photography, and reading. I am also very excited to try my hand at winter sports—especially ice skating.
McKenna Perry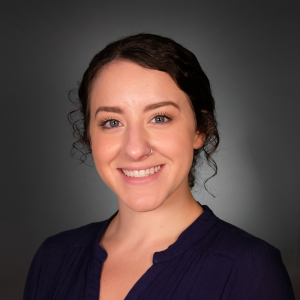 Mentor: Undecided
I was born and raised in the mountains of northern Georgia. My undergraduate years were spent at Mercer University in Macon, Georgia, where I earned a B.S. in Neuroscience. During my time at Mercer, I aided Dr. David Goode in drug synthesis research and assisted Dr. Bill Jenkins in studying the effects of repeated caffeine exposure on sexual behavior in female rats. My first introduction to UVM was through their Summer Neuroscience Undergraduate Research Fellowship that I participated in before my senior year of undergrad. While a SNURF, I worked with Dr. John Green to investigate the role of the cerebellum in goal-directed behavior. My time in the Green lab showed me collaborative, closely-knit community here at UVM that motivated me to be a graduate student here. When I'm not in the lab, you can find me making bracelets, reading, painting, sketching, or walking about with my adorable dog, Cooper.
Chloe Pilgrim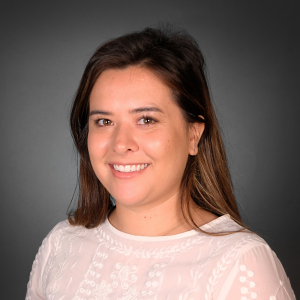 Mentor: Undecided
I entered the University of New Hampshire as an art major, where I took classes in oil painting, ceramics, and photography. Though I loved art, I realized it wasn't something I wanted to make a career out of, and so I switched to psychology. I was fascinated by different psychiatric disorders and how they make us behave, but even more so by how these disorders change our brain. I immediately added neuroscience as a second major and joined a research lab that focused on the behavioral neuroscience of stress. I funded two projects in my three years of research. The first looked at the neural correlates of stress resilience. My lab found that rats who emit 22kHz vocalizations during a stressor were resilient to anxious behavior and had altered levels serotonin in the dorsal raphe nucleus. My second project investigated how inflammation changes as a function of stress; results showed that amount of stress is a significant predictor of the inflammatory cytokine interleukin-6.
I grew up in northern NH, at the doorstep of the White Mountains. UVM seemed like the perfect school for me because it has everything I love from hiking to swimming to breweries at every street corner. If not in lab, you'll likely find me painting, gardening, or on a mountain.
Amanda Sidwell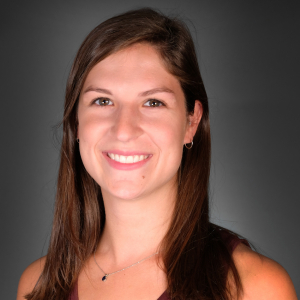 Mentor: Undecided
I've always been fascinated by the neurobiology underlying brain function and dysfunction. I graduated from Lehigh University in Pennsylvania with a BS in behavioral neuroscience. My research focus was preclinical drug development for traumatic brain injury, specifically examining vasopressin receptor antagonists. After graduating, I moved back to Boston to work for Massachusetts General Hospital as a clinical research coordinator. During my time at the Martinos Center for Biomedical Imaging, I worked on characterizing the pharmacokinetics of a novel radiotracer for tau protein using simultaneous PET/MRI scanning. At UVM, I will be exploring adolescent brain cognitive development over time. When I'm not in the lab, you can find me by the river with a book or eating cheese.
Callum Thomas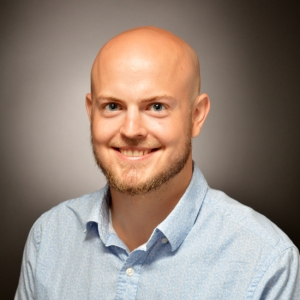 Mentor: John Green, Psychological Science
I grew up in Waterville, a small city in central Maine along the Kennebec River. I earned my B.A. in Neuroscience from Hamilton College in Clinton, New York. During my final year, I conducted research on the impact of the emotional regulation technique Cognitive Reappraisal. This experience led me to my interests in emotion, cognitive function, and imaging. After interviewing at UVM, I was impressed by the culture of collaboration and support for the students that the NGP offers. Outside of the lab, I enjoy swimming, biking, eating, and exploring the local brewery scene.
Daniella Thorsdottir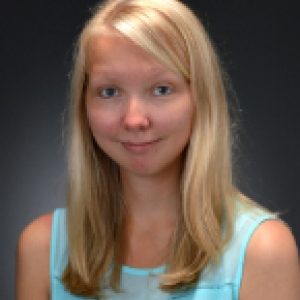 Mentor: Benedek Erdos, Pharmacology
I was born and raised in Reykjavik, Iceland and lived there until I began my undergraduate studies at the University of Vermont where I completed a B.S. in Neuroscience in 2015. For my undergraduate research, I studied umami taste perception in mice using a classical conditioning methodology in Dr. Eugene Delay's lab. Today, my research interests center mainly on the neural substrates of learning and memory, as well as the neurocircuitry of stress and anxiety. Outside of lab, I enjoy hiking, ice skating, tennis and traveling.
Nicholas Toker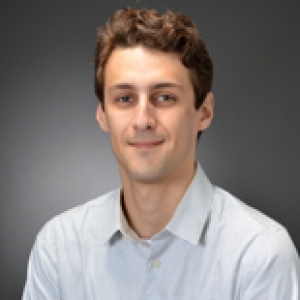 Mentor: Jeff Spees, Medicine
I received my Bachelor's Degree in neuroscience from Skidmore College, where I worked under Dr. Sarita Lagalwar, investigating the cellular and molecular aberrations that underlie the progressive neurodegenerative disease SpinoCerebellar Ataxia Type-1. After leaving Skidmore College I spent a year in the city of Chicago furthering my background in neurodegenerative disease research, studying trafficking defects in Parkinson's Disease under Dr. Joseph Mazzulli at Northwestern University. While in Dr. Mazzulli's lab, I used patient-derived induced pluripotent stem cells to create midbrain dopaminergic neuronal cells possessing a variety of genetic abnormalities that cause Parkinson's. These cells were then used to test novel activators of β-Glucocerebrosidase, a lysosomal lipid hydrolase implicated in Parkinson's Disease.

I chose the University of Vermont's Neuroscience Graduate Program because of its commitment to the education of its graduate students, the impactful and exciting research of the program faculty, and of course the wonderful city of Burlington. I'm broadly interested in the molecular underpinnings of complex neurological and particularly neurodegenerative diseases, and how often simple mutations can have such disastrous repercussions in the human nervous system. Outside of the lab I enjoy music, and can often be found either listening to records or playing my guitar. I also enjoy the outdoors and am looking forward to taking advantage of all of the beautiful hiking Vermont has to offer. I'm excited to be beginning my graduate career here at UVM, and can't wait to see what will come next.