Severin T. Schneebeli (He/Him/His), Program Director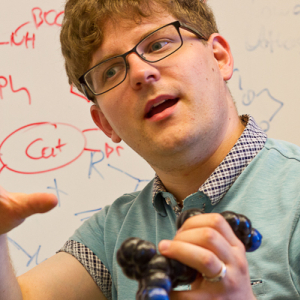 Severin Schneebeli is an Associate Professor in Supramolecular Chemistry. His primary research interests are focused on inventing advanced artificial antibodies and artificial enzymes. His expertise ranges from the synthesis of complex supramolecular systmes, to multiscale computer modeling. He is the recipient of an NSF CAREER award, an ARO Young Investigator Award, and a Thieme Chemistry Journals Award and has also received funding from NASA, NVIDIA, and the USDA.
Jianing Li (She/Her/Hers), Executive Committee Member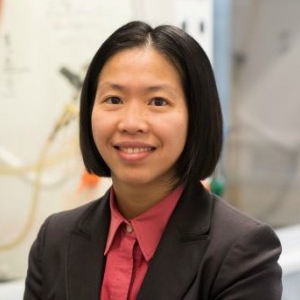 Jianing Li is an Associate Professor in Theoretical/Computational Chemistry. She is creating new multiscale models and methods as well as machine learning approaches to design polymeric and biological materials. These materials can provide innovative applications to drug delivery, tissue engineering, sensing, and catalysis. Jianing's discoveries have been published in top chemistry journals like Nature Chemistry, Nature Communications, Chem, Journal of the American Chemical Society, and Angewandte Chemie, while her accomplishments have been recognized by the NSF CAREER award and the ACS OpenEye Junior Faculty Award in Computational Chemistry.
Frederic Sansoz (He/Him/His), Executive Committee Member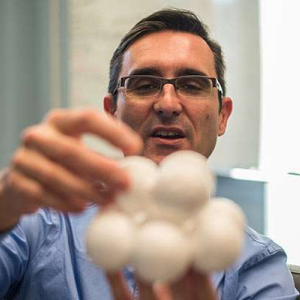 Frederic Sansoz is a Professor of Mechanical Engineering and Materials Science. His primary research interest  is focused on understanding the small-scale mechanics and physics of interface-dominated nanomaterials such as nanocrystalline alloys and neuromorphic silver nanowire networks. His expertise uses materials theory, atomistic computer simulations, and in-situ mechanical experiments with electron microscopy. His research has been published in Nature Materials, Nature Communications, Nano Letters and Acta Materialia. He is the recipient of an NSF CAREER Award and has been elected as Fellow of the American Society of Mechanical Engineers.
Matthew White (He/Him/His), Executive Committee Member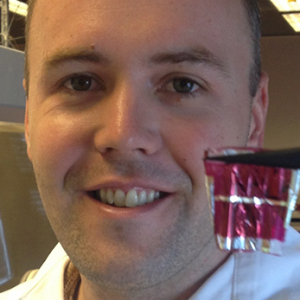 Matthew White is an Associate Professor in Physics. His research interests include investigating nonlinear processes in optoelectronic devices and exploring materials physics for low-cost and high-performance photovoltaics.
Appala Raju Badireddy (He/Him/His)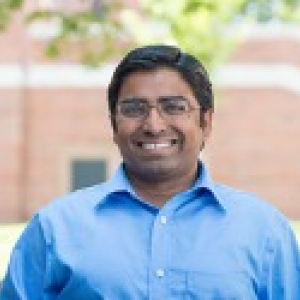 Appala Raju Badireddy is an Assistant Professor of Environmental Engineering and Nanotechnology. His primary research interests are focused on developing novel nanoparticles and nanocomposites for water treatment, remediation, and environmental sensing. His expertise ranges from the synthesis of functional materials, including reactive nanocomposite membranes, stimuli responsive membranes, and engineered nanoparticles for environmental applications to understanding fundamental mechanisms and modeling of particle formation and reactivity. He is a Sustainability Faculty Fellow, the recipient of NASA EPSCoR Award, Vermont Phosphorus Innovation Challenge Award, Gund Institute for Environment Catalyst Award, and Environmental Science and Technology Top Technology Paper Award.
Dennis P. Clougherty (He/Him/His)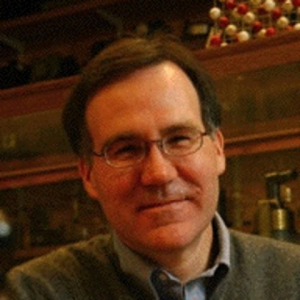 Dennis Clougherty is a Professor in the Department of Physics. His work in quantum materials attempts to explicitly formulate the connection between the fundamental principles of quantum mechanics and the emergent properties of materials.  Recently discovered materials such as graphene and other two-dimensional solids challenge our understanding of how their novel properties emerge from microscopic descriptions.  The theoretical analysis of simplified Hamiltonian models gives us insight into the behavior of these materials.
Amber Doiron (She/Her/Hers)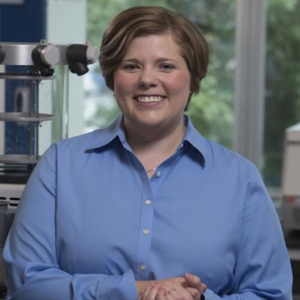 Amber Doiron is an Assistant Professor in the Department of Electrical and Biomedical Engineering. She specializes in biomedical nanomaterials and biomaterials used in molecular imaging, drug delivery, tissue engineering, and theranostics. The focus of her work includes the prevention and treatment of biofilms and bacterial infections, detection of inflammation, and understanding the human health implications of nanomaterials. Her research has been funded by the NIH, NSF, and NASA, and she received the Distinguished Educator Award from Binghamton University.
Yves Dubief (He/Him/His)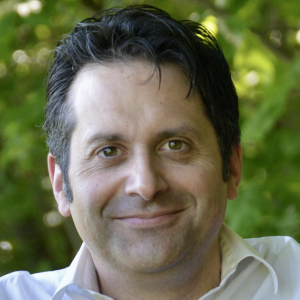 Yves Dubief is an associate professor of mechanical engineering. His expertise is in theoretical and computational fluid dynamics of complex fluids using high fidelity, massively parallel simulations. He has discovered and leading international collaborations in elasto-inertial turbulence, a state of turbulence driven by polymer molecules in solution. His research has received support from NSF, NASA, DoE and NASA.
Douglas Fletcher (He/Him/His)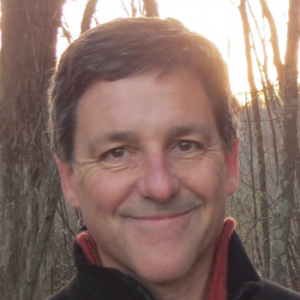 Douglas Fletcher is a Professor of Mechanical Engineering at the University of Vermont. In 2009, Dr. Fletcher and his graduate students completed the construction of the UVM 30 kW Inductively Coupled Plasma Torch Facility that integrated optical diagnostics with the plasma test chamber.  This facility has been used to screen a wide variety of candidate thermal protection materials, from solid ceramics to woven fibers. More importantly, the facility has provided quantitative measurements of surface-catalyzed reaction rates, carbon nitridation, and nitrogen recombination on high-temperature graphite.  Dr. Fletcher is an Associate Fellow of the AIAA.
Rachael Floreani (She/Her/Hers)
Rachael Floreani is an Associate Professor in the Departments of Mechanical Engineering, and Electrical and Biomedical Engineering in the College of Engineering and Mathematical Sciences. She has built a research foundation on biomaterials engineering, with a broad and impactful spectrum of applications. Her research laboratory, the Engineered Biomaterials Research Laboratory, focuses on three thrusts: 1) Natural-based biomaterials for dynamic medical applications; 2) Biomaterials for Orthopaedic tissue engineering and lab grown meat; 3) Sustainable biomaterials for product development. The EBRL has been awarded funding from the NIH, NSF, DOD, NASA, and New Harvest.
Randall Headrick (He/Him/His)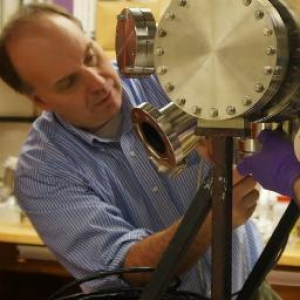 Professor Headrick is a materials physicist.  His research is on thin film materials for use in organic electronics, flexible electronics, nonvolatile memories, and photovoltaics.  As a complementary endeavor, he also develops in-situ synchrotron-based x-ray techniques as monitoring tools for thin film growth and surface processing. He is the recipient of an NSF CAREER award and an NSF Partnerships for Innovation award; his research at UVM has been supported by NSF and DOE since 2001.
Valeri Kotov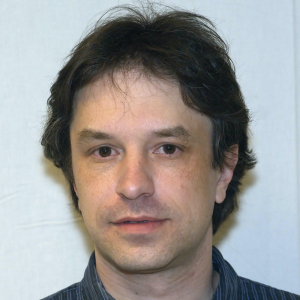 Valeri Kotov is currently Professor of Physics. His research interests are in the area of Theoretical Condensed Matter Physics, and in particular two-dimensional electronic materials, such as graphene, strongly correlated systems, and quantum magnetism. The main research focus  is on discovery of novel quantum interaction effects and correlated states of matter. Valeri's  pioneering research on  electron interactions in 2D materials has most recently been recognized by grants from the Department of Energy and NASA.
Christopher C. Landry (He/Him/His)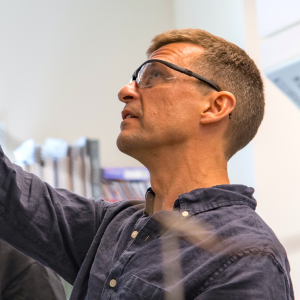 Chris Landry is a Professor of Inorganic and Materials Chemistry, and is a former Chair of the Chemistry Department at UVM. His research group studies porous materials of all types, with a primary focus on metal oxides. Students in his group learn fundamental inorganic and solid-state chemical synthesis techniques and characterization methods, and they test the materials they have made in a variety of applications. This interplay between fundamental and applied research on solid state materials is a hallmark of his group's research. Current work in his group extends from the development of heterogeneous photocatalysts based on tungsten oxide to the development of a diagnostic test for prostate cancer based on proteins adsorbed onto silica nanoparticles. He is a past recipient of an NSF CAREER award and has received funding from ARO, DTRA, and NIH.
Wei Li (He/Him/His)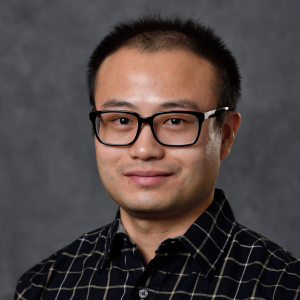 Wei Li is an Assistant Professor in Mechanical Engineering. The overarching theme of his research is to explore using functional materials and state-of-the-art micro/nano-fabrication techniques to develop autonomous, self-powered, bio-inspired microelectromechanical systems (MEMS) and micro-robotic systems. His research interests include MEMS, robotics, flexible electronics, energy harvesting, smart materials, self-assembly, sensors and actuators.
Jihong A. Ma (She/Her/Hers)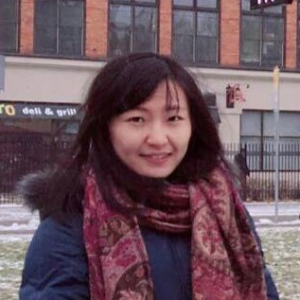 Jihong Ma is an Assistant Professor in Nanomaterials and Metamaterials. Her research focuses on studying the structure-property relationship of materials at multiple scales (from nano- to macro-) via a combination of theoretical analysis, numerical simulations, and experimental characterizations. Her research goal is to uncover or enhance material performance characteristics for industrial, medical, and aerospace applications. She has published her work in many top journals in her fields, including Physical Review Letters, Small, Carbon, and Physical Review Applied.
David Punihaole (He/Him/His)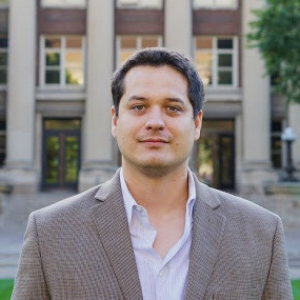 David Punihaole is an Assistant Professor of Chemistry.  His primary research interests are focused on developing new chemical imaging tools that can directly visualize the structural dynamics and interactions of proteins, polymer drug delivery vehicles, and other biological macromolecules  in living cells to understand their function.  His expertise ranges from non-linear optics, Raman spectroscopy, and biophysics.  In 2018, he was the only postdoctoral scholar selected nationwide by members of the National Academy of Sciences, Engineering, and Medicine to be awarded a Ford Foundation Fellowship in Physics or Chemistry.
Michael Ruggiero (He/Him/His)
Michael Ruggiero is an Assistant Professor in Physical Chemistry, as well as a Fellow of the Gund Institute for Environment at UVM. His research is focused on understanding the dynamics of molecules in the condensed phase, and how such motions are responsible for a variety of bulk physical properties. His research group is highly-interdisciplinary, with expertise in experimental ultrafast spectroscopic methods (terahertz time-domain spectroscopy), as well as quantum mechanical simulations. He is a recipient of a number of awards, including a NSF CAREER award, Forbes 30 Under 30, and a Young Scientist Award from the Infrared, Millimeter, and Terahertz Wave (IRMMW) Association.
Linda S. Schadler (She/Her/Hers)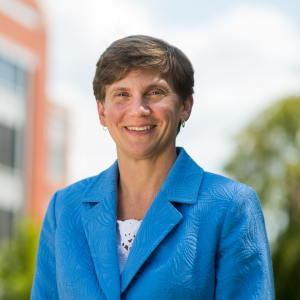 Linda Schadler is the Dean of the College of Engineering and Mathematical Sciences and Professor in Mechanical Engineering. As an experimentalist, her research focuses on the mechanical, optical, and electrical behavior of nanofilled polymer composites. She has co-authored more than 180 journal publications, several book chapters, and one book. Dr. Schadler is a Fellow of the Materials Research Society and ASM International.  She is a former member of ASM International's Board of Trustees and the National Materials Advisory Board. She is a current member of the Materials Research Society's Board of Directors.
Juan Vanegas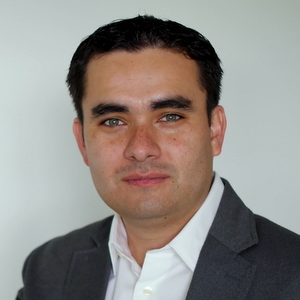 Professor Vanegas' area of expertise is in computational biophysics. He combines techniques from molecular simulation, continuum mechanics, and quantum chemistry to understand how chemical structure determines the mechanical properties and response of biological systems. His group develops novel computational tools for local stress and elasticity calculations as well as steered molecular dynamics methods to rapidly and systematically explore the structure and energetics of mechanically driven transitions. His research is funded by the NSF (CHE/CAREER), NASA EPSCoR, and DOE (through Sandia National Labs).
Rory Waterman (He/Him/His)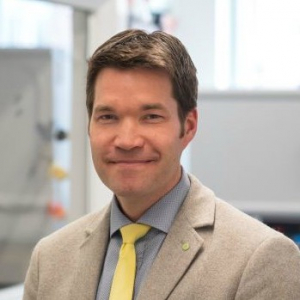 Rory Waterman is a professor of inorganic chemistry, and his research interests including inorganic and organometallic chemistry spanning synthesis, catalysis, and mechanistic study. His principle interests in materials science include the synthesis of novel polymers with main group elements in main chain and semiconductor ceramics. Rory is a fellow of the American Chemical Society, Royal Society of Chemistry, and American Association for the Advancement of Science.
Tian Xia (He/Him/His)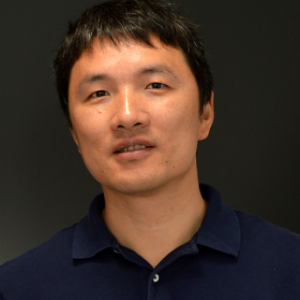 Tian Xia is a Professor in Electrical and Biomedical Engineering. Dr. Xia's primary research interests revolve around mixed signal VLSI circuit design, microwave and radio frequency sensing circuits, and reconfigurable computing. He received three times IBM Faculty Award between 2005 and 2008, the Best Paper Awards in IEEE System on Chip Confernece (SoCC) 2012, and in IEEE North Atlantic Test Workshop (NATW) 2005, respectively. He also received IEEE Green Mountain Section "Leadership Award" in 2011, and IEEE Green Mountain Section "Faculty of the Year Award" in 2017. He is an associate editor of the Journal of Electronic Testing: Theory and Applications (JETTA), Springer; and the Journal of Circuits, Systems and Computers (JCSC), World Scientific.
Madalina Furis (She/Her/Hers), Adjunct Faculty Member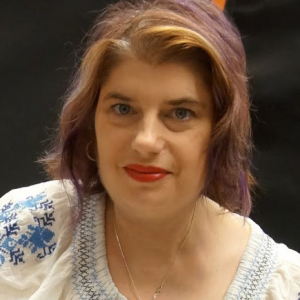 Madalina Furis is a Professor in Physics at the University of Oklahoma. Her current research interests include the electronic spin and magnetic behavior of complex materials systems such as self-assembled organic crystalline thin films, magnetic heterostructures, and semiconductor nanocrystal ensembles. These interests resulted in collaborations with the National High Magnetic Field Laboratory (NHMFL) in Tallahassee Florida on the world premiere of the first 25 Tesla magneto-spectroscopy experiments in the unique Florida HELIX magnet. Professor Furis is the recipient of an NSF Career Award, an NSF-DMR Major Research Grant Recipient, and an International Research Experience for Students NSF Awardee.
Junru Wu (He/Him/His), Emeritus Faculty Member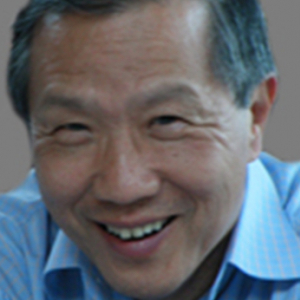 Dr. Wu has been considered one of the internationally renowned experts in nonlinear physics, soliton physics, and the biological physics. He has achieved several important discoveries and inventions. Particularly, he and his mentor professor Rudnick discovered non-propagating hydrodynamic solitons in 1983; this achievement was listed as one of the most important achievement in Physics Acoustics in "Acoustical Society of America 75th Anniversary Time- Line." He has published more than 100 papers in Physical Review Letter, the Journal of Acoustic Society, Ultrasound in Medicine and Biology, the Physics in Medicine and Biology and the Advanced Drug Delivery Reviews. He is a co-author of a book entitled "Emerging therapeutic Ultrasound" published in 2007 by The World Scientific Publisher. He is also the co-owner of the following patents: Implant debris detection, Methods for the delivery of compounds to cells, Ultrasonic control for aquatic plant management, Piezoelectric Vibrational Energy Harvesting Systems Incorporating Parametric Bending Mode Energy Harvesting.