The Graduate Writing Center is coordinated by Nancy Welch, Professor of English, and staffed by graduate writing consultants.  Our consultants are experienced graduate student writers, hailing from a variety of disciplines accross campus.  You can read more about each of them below.
Ana Baustin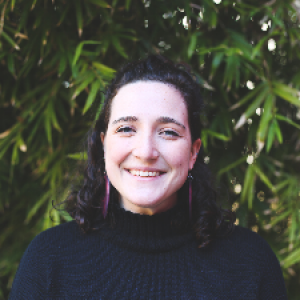 I am a master's student in Communication Sciences and Disorders learning about speech, language, and swallowing disorders throughout the lifespan. Previously, I have worked as a bilingual literacy tutor and ran a teen leadership development program in sunny Austin, Texas. I'm originally from western Massachusetts and hold a B.A. from Tufts University in Child Study and Human Development with a minor in Communication and Media Studies. Outside of classes I love to ride my bike, crochet, and go to concerts! Special interests: cover letters & resumes, APA style, writing clearly and concisely.
Alice Chu (she/her)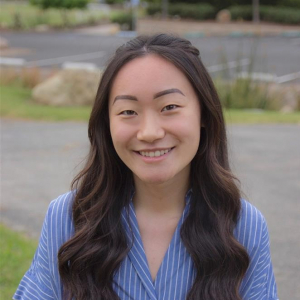 I am a second-year master's student in the Higher Education and Student Affairs (HESA) program. Through my program, I serve as the Graduate Assistant for Orientation and work closely with Fraternity and Sorority Life and the Center for Academic Success. I am originally from sunny Southern California (go West Coast!) and earned my B.S. in Psychological and Brain Sciences from the University of California, Santa Barbara. In my free time, I enjoy exploring new restaurants, having movie nights with friends, and connecting with loved ones back home! Special interests: personal statements, cover letters and resumes, and humanities academic writing. 
Katherine Fischer (she/her)
I am in my second year of the English M.A. program studying Shakespeare, contemporary autobiographical fiction, and the American literary canon. I also studied as an undergraduate at UVM, double majoring in English and Italian and minoring in Community and International Development. In between my studies, I worked as an Academic Coach at a college support program for neurodiverse students. Outside of school, I enjoy running and playing soccer, as well as gardening and cooking. Special interests: MLA and APA styles, personal statements, applications, resumes, cover letters, and creative writing.
Crystal Hutchinson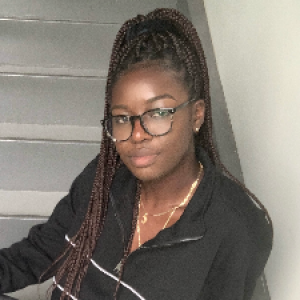 I am a master's student in the Counseling program, on the Clinical Mental Health track. Before coming to UVM I lived in Toronto, Canada, where I completed my undergraduate degree at the University of Toronto. I graduated with a BSc, double majoring in Human Biology and Mental Health Studies, and minoring in French. After graduation, I volunteered in a research lab focusing on sleep medicine and children. There, I helped complete published abstracts, poster presentations and a published paper. My hobbies include baking, bullet journaling and listening to podcasts. Special interests: natural and social science writing, APA and MLA formatting, and editing.
Caelen Keenan (she/her)
I am a master's student in the Public Health program, with a particular interest in adolescent health and preventative, community-based health programs. I grew up in a suburb of Detroit, Michigan, and earned a B.A. in Sociology from the University of Michigan. AmeriCorps service brought me to Vermont in 2012, and I have worked in the non-profit sector here ever since. Most of my focus has centered around youth development, nutrition services and education, and youth employment training. I currently work as the Youth Program Manager with Vermont Works for Women in Winooski. Outside of school and work, I love to run, farm, cook, and spend time with friends and family. Special interests: grant writing, applications, academic writing in social sciences, and offering a fresh perspective to writing pieces that are outside of my own disciplines.
Clare Knowlton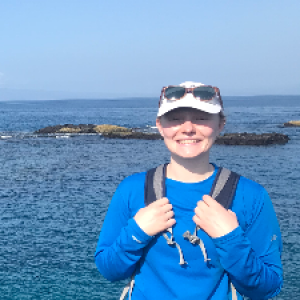 I'm a master's student in Food Systems here at UVM. I have a BS in Environmental Science from Trinity College (CT), and following graduation in 2017 I spent 3 years teaching life sciences at a boarding school specializing in learning differences. My academic interests center around building experiential, inclusive science curriculum for high school students. Outside of classes, I enjoy running, skiing, knitting blankets, reading cookbooks, and listening to podcasts! Special interests include science literacy/communication and transdisciplinary research.
Rhonda Lynn
I finished a master's degree in Teaching English as a Second Language in 2019. While completing my graduate degree at the University of Nebraska Omaha, I served as a TA for the English Department, teaching Composition I and ESL Composition I. Special interests include language acquisition, language and power, rhetoric, and academic language/academic vocabulary acquisition for English language learners. I speak French as a second language. Personal interests include cooking/food, traveling, reading, hiking, and spending time with my dog, Zoe.
Megnot Mulugeta
I'm a master's student in Food Systems, currently working on a project on regional seed systems and seed sovereignty. I have a bachelor's degree in Sociology and Africana Studies from Barnard College. While at Barnard, I was a Head Speaking Fellow, working with students across disciplines on public speaking and presentations. Some of my hobbies include baking, keeping my plants alive, watching thriller/slasher movies, and making music playlists for every occasion. Special interests: science communication and literacy for diverse audiences.