Our consultants are experienced graduate student writers, hailing from a variety of disciplines across campus.  You can read more about each of them below.
Ali B (she/her)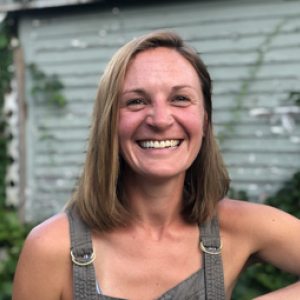 I earned a master's degree from the UVM Food Systems program in the spring of 2022, and am now working on an Ed.D. in the Educational Leadership and Policy Studies department. My academic area of interest is in the intersection of education, food systems, and social justice. Before starting my graduate studies I taught at several experiential and alternative high schools, and am now teaching at UVM in the undergraduate CDAE program. My writing specialties are social science writing, qualitative research, epistemology, and critical theory. I like to spend my free time cooking, gardening, trail running, skiing, and teaching wilderness expedition courses.
Molly D (she/her)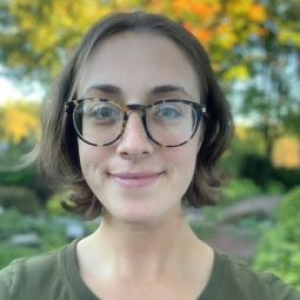 I am a graduate student in the Food Systems program and my research interests center primarily around food and labor. Before starting my master's degree I was a volunteer with the Peace Corps in Benin, West Africa, where I taught English as a second language to middle school students and adult learners. When I'm not reading articles and writing papers, I enjoy long walks and hikes, swimming in the Browns River, and cooking meals for my family.
Caelen K (she/her)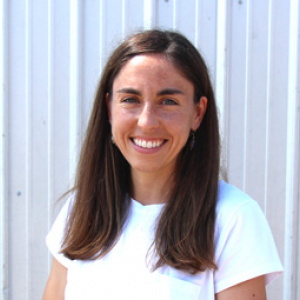 I am a master's student in the Public Health program, with a particular interest in adolescent health and preventative, community-based health programs. I grew up in a suburb of Detroit, Michigan, and earned a B.A. in Sociology from the University of Michigan. AmeriCorps service brought me to Vermont in 2012, and I have worked in the non-profit sector here ever since. Most of my focus has centered around youth development, nutrition services and education, and youth employment training. I currently work as the Youth Program Manager with Vermont Works for Women in Winooski. Outside of school and work, I love to run, farm, cook, and spend time with friends and family. Special interests: grant writing, applications, academic writing in social sciences, and offering a fresh perspective to writing pieces that are outside of my own disciplines.
Rhonda L (she/her)
I finished a master's degree in Teaching English as a Second Language in 2019. While completing my graduate degree at the University of Nebraska Omaha, I served as a TA for the English Department, teaching Composition I and ESL Composition I. Special interests include language acquisition, language and power, rhetoric, and academic language/academic vocabulary acquisition for English language learners. I speak French as a second language. Personal interests include cooking/food, traveling, reading, hiking, and spending time with my dog, Zoe.
Emily M (she/her)
Prior to starting the Direct Entry in Professional Nursing (DEPN) program at UVM in August 2022, I spent most of my professional career in academia. A social scientist by trade, I earned both bachelor's and master's degrees in Family & Child Ecology. I then completed a doctoral degree in Media & Information Sciences, with my dissertation assessing how the mass media frame family-based crimes, particularly intimate partner violence and homicide. Once I finished my doctorate, I completed a post-doctoral fellowship and then moved out east to work at Yale University as a research associate and coordinator. I collaborated with both faculty and medical residents as they initiated their own studies in a wide variety of content areas. I also served as a qualitative research methodologist on several projects. I moved to Vermont in 2014 to take a tenure-track teaching position at a small, private liberal arts college. I enjoyed this work, however in 2019 I decided to pursue a career in the health care professions, as this role will allow me to better support and advocate for families living in rural central Vermont.
Maryam M (she/her)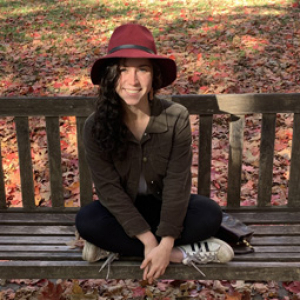 I am a second-year graduate student in speech-language pathology. I grew up in coastal Alaska and then inland Maine. I started my undergraduate degree in 2014 and finished it at the University of Montana in 2021, with several years of travel and managing the world's cutest coffee shop in between. I have experience in copyediting, transcribing historical documents, and working in a child development research lab. I have a special interest in creative writing, APA, and literature reviews. In my free time I enjoy baking, CrossFit, and exploring Vermont with my dog, Ember.
Bethany P (she/her)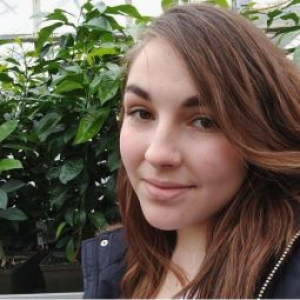 I am a Masters Student in the Plant and Soil Science Department studying cold hardy wine grapes and sustainable agriculture. I found my passion for agricultural sciences during my undergraduate degree at UConn, where I spent my time doing soil laboratory research as well as teaching small gardening classes for my community. My special interests include scientific writing and empirical research, as well as scientific briefs and newsletters. In my off time I enjoy reading, crocheting, and downhill skiing.
Alex S (she/they)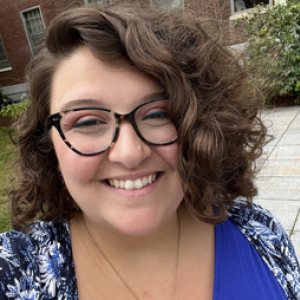 I am an MA student in the Greek and Latin program here, especially interested in Greek tragedy, Roman elegiac poetry, and broader issues of gender and sexuality in the ancient Greco-Roman world. I grew up in Vermont, and finished my undergrad degree (also in Greek and Latin) here at UVM. Special interests include: application materials, conference papers, writing in the humanities and social sciences, lengthier pieces of writing, and Chicago and MLA styles. When I'm not thinking about the ancient Mediterranean, I enjoy swimming, reading fiction (especially queer SFF), playing video games, and hanging out with my cat.
Anne S (she/her)
I am currently a Ph.D. candidate in the Cellular, Molecular, and Biomedical Sciences Program working on the mechanisms of parasite motility. I am an Indonesian American born and raised in Jakarta but moved to the U.S. as a teenager. I earned a B.A. in both Molecular, Cellular, and Developmental Biology and French at the University of Colorado, Boulder where I acquired a love of hiking and playing music. Special interests include science communication and grant writing.
Noah S (he/him)
I am an MA student in English and a graduate research assistant for the Writing in the Disciplines program. Before UVM, I was an undergraduate writing tutor at Lewis University. After completing my BA in English and Secondary Education, I continued with the Lewis University's writing center as a graduate writing specialist. When I am not working on my thesis on posthumanism in the utopian science fiction of H. G. Wells, I enjoy ergometric rowing, hiking, and playing with my cat, Gatsby. Special writing interests include empirical research, critical theory, professional applications, and APA and MLA styles.