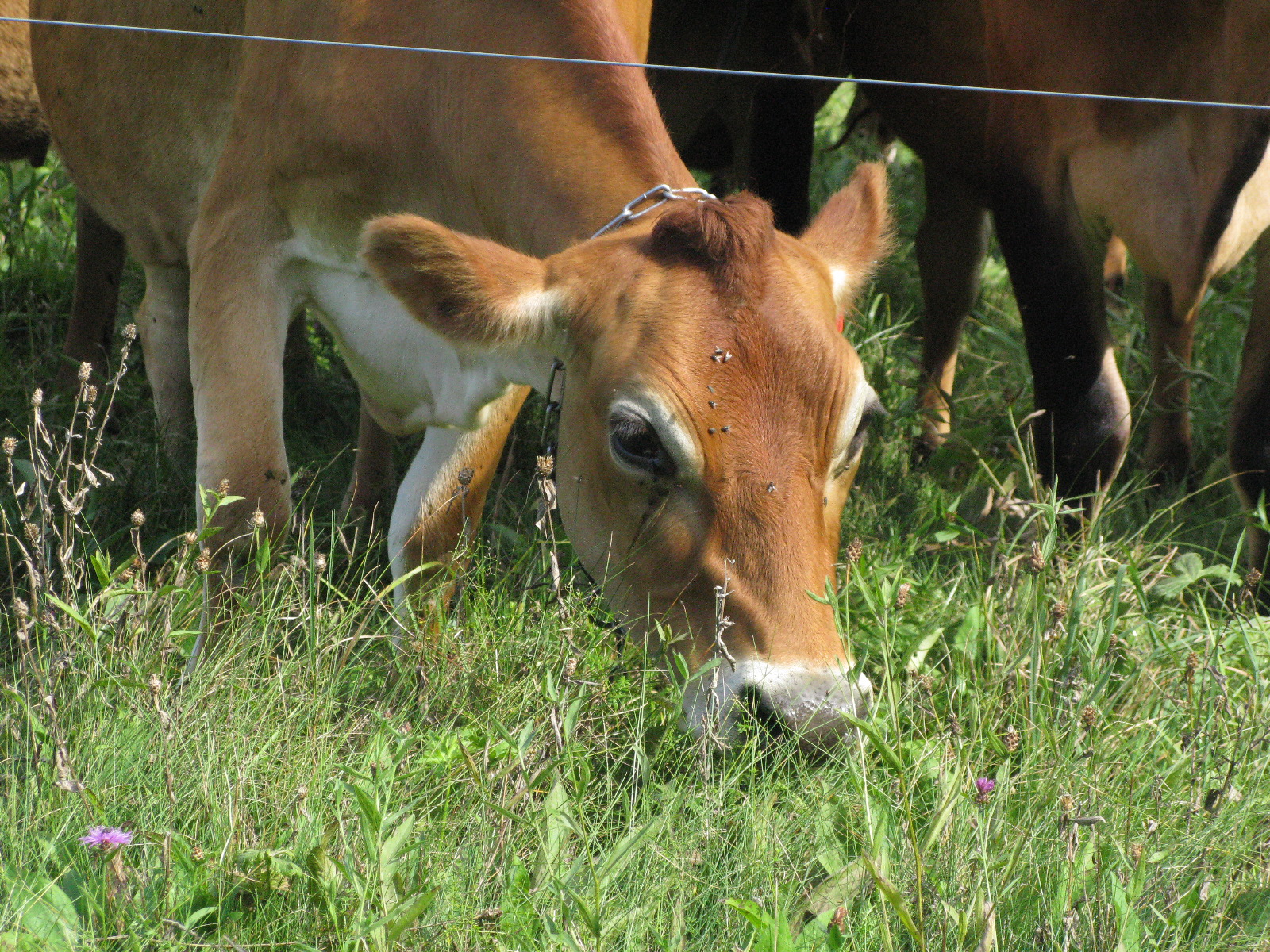 Oversupply of conventional milk in recent years has led to a significant decline in pay prices, encouraging transition to organic production methods to capture higher premiums. Until recently, organic milk was one of the fastest growing sectors in organic agriculture (AMS, 2018). Now faced with over supply concomitant with declining prices in organic milk markets, farmer interest in transitioning to grass-fed production methods is on the rise. Grass-fed milk refers to milk produced by cows fed a forage only diet. In addition to the near 100% forage diet producers are typically allowed to use mineral supplements and in some cases energy supplements like molasses. Grain or grain-based forages are prohibited in this marketplace.
Expansion into this new market opportunity has been particularly significant in the Northeast where farmers face challenging climate conditions that complicate cropping of traditional feed crops, such as corn silage, and therefore encourage more grass-based systems. Expansion in the number of farms - now estimated to be over 300 grass-fed dairy farms - has quickly outpaced research in this area leading to severe knowledge gaps for both farmers and technical service providers. In order to support and continue to expand this emerging market much information is needed regarding grass-fed dairy production methods that support high quality milk production, herd health, environmental health, and farm economic viability.
Project Objectives and Outreach Methods
To address these needs, NWCS secured funding from the USDA Organic Research and Extension Initiative (OREI) in the fall of 2018 to conduct this necessary research. Below is a summary of the project objectives and outreach methods.

Objectives
Understand the economic and production metrics for grass-fed dairy systems through implementing benchmarking on farms throughout the U.S.
Understand nutrient cycling dynamics and the subsequent impacts on crop, soil, and animal production and health.
Investigate the impacts of soil and forage management on nutrient cycling, forage production, forage quality, and farm economics.
Develop an understanding of market demands and potential for grass-fed market growth and expansion.
Strengthen knowledge, skills, and networks among farmers, processors, and technical service providers.

Outreach
Farmer-driven research - Using a farmer-driven research model, farmers will work with the project team to design and implement trials on their farms.  Trials will be primarily focused on soil fertility management as a means to improve forage quality and animal nutrition.
Field Days, Farm Tours, and Winter Conferences – In the Northeast, we will host annual winter conferences, research-station field days, and farm tours to share results from our research projects, and foster peer learning and networking among farmers, end-users, and educators.

Factsheets, Webinars, Research Reports – Factsheets and webinars will be developed to address critical grass-fed topics as well as highlighting results from our research program.
Online Grass-Fed Course - The data collected through this project will be used to develop an online course specific to grass-fed dairy production intended to educate farmers and technical service providers about the challenges faced by grass-fed dairy production and potential strategies to overcome these challenges.
Case Studys and Fact Sheets
A Case Study with Severy Farm on Milking a Grass-fed Dairy Herd 10-in-7 (PDF)
A Case Study with Swallowdale Farm on Milking a Grass-fed Dairy Herd 3-in-2 (PDF)
A Case Study with Whispering Grass Dairy on Milking a Grass-fed Dairy Herd Once-A-Day (PDF)
Evaluating the Sensory Characteristics of Organic Grassfed Milk (PDF)
Cost of Production on Grass-fed Dairy Farms in the Northeast (PDF)
Understanding the Opportunities and Risks Associated with Alternative Milking Strategies (PDF)
Cost of Production on Dairy Farms Utilizing Alternative Milking Strategies in the Northeast (PDF)
Cost of Production on Organic and Organic Grass-Fed Dairy Farm (YouTube video)
Links for more information