This page will provide regular updates to research that will be useful for your business or enterprise.
Work from Home: COVID-19 and Vermont's Future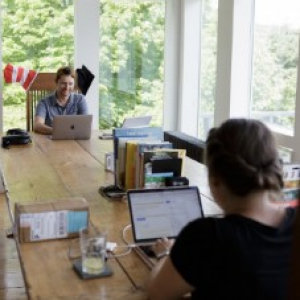 Study Background
Vermont's demographic challenges are well-documented: Vermont is the second-oldest state in the nation, and lacks replacement workers for the rapidly retiring workforce. The latest census report noted that 11 of Vermont's fourteen counties experienced population decline. While these variables prove challenging for economic development in the state, Vermont has presented itself as an attractive location for folks "sheltering in place" due to the COVID-19 pandemic. Vermont's successful COVID-19 management strategy coupled with a growing population of "telecommuters" raises the question: does the COVID-19 pandemic present an opportunity to add a new wave on in-migrants to the state? A 25-question survey was developed by the Center for Research on Vermont and the Vermont Futures Project, and was targeted towards people who have temporarily relocated to Vermont during, and due to, the COVID-19 pandemic. It was administered during the summer of 2020, and yielded 226 usable results.