Katherine Ash, Consulting Director, Workforce Innovation Network, National Governors Association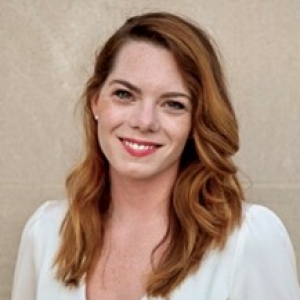 Katherine Ash is a policy design consultant currently based as a Consulting Director at the National Governors Association Center for Best Practices. Her latest project, the Workforce Innovation Network, brings together Governors to design, launch, and scale a new suite of workforce innovations to help drive an equitable economic recovery. Her work has been featured by The Hill, U.S. News & World Report, Inside Higher Ed, the National Science Foundation, among others. She previously led outreach as an advisor to U.S. Senator Patrick Leahy in her home state of Vermont, where she crafted bold ideas to promote economic development, revitalize historic downtowns, and expand access to affordable housing and human services. Following Tropical Storm Irene, Ash was appointed by Governor Peter Shumlin as Deputy Irene Recovery Officer, where she led community recovery efforts. She holds a Master's degree in Domestic Policy from Princeton University's School of Public and International Affairs and a Bachelor's degree from the University of Vermont, where she is a Fellow on the University of Vermont Foundation Board of Directors. She is also a founding board member of Uproot Homes, a nonprofit whose mission is to build home equity for American servicemembers.
Mehran Assadi, President and CEO, National Life Group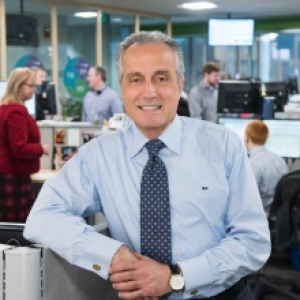 Mehran Assadi is chairman, chief executive officer and president of National Life Group. He joined National Life in September 2003 as interim chief information officer and two years later was appointed the company's president of Life and Annuity. Since becoming president and CEO in 2009, Assadi has led major growth in sales of National Life's life and annuity products and worked to build a culture of collaboration, engagement and empowerment among employees. He joined National Life's Board of Directors in 2009 and was elected Chairman in 2017. Before joining National Life Group, Assadi served as chief marketing officer and chief information officer at Provident Mutual in Newark, Delaware. A graduate of Towson University, Assadi has a master's in management information systems from the University of Baltimore.
Paul Costello, Executive Director Emeritus, Vermont Council on Rural Development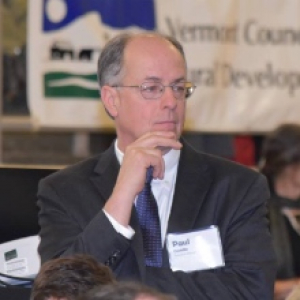 Paul Costello has served as the Executive Director of the Vermont Council on Rural Development since 2000.  VCRD runs an annual Rural Summit and conducts "Community Visits" that help rural communities build priorities, set action plans, and build connections to resources.  It also provides customized facilitation on rural development policy at the local, regional and state level, including more than a dozen major rural policy council efforts, and has built significant programs to advance the digital economy.  Today VCRD leads the Vermont Climate Economy Initiative and the Vermont Community Leadership Network. Paul attended UVM before earning a PhD in intellectual history at McGill.  He served on boards ranging from corrections education to cooperatives, libraries and Governor's commissions, and was committed to Vermont Rural Ventures, the Local Support and Community Action Team of the Vermont Covid-19 Recovery Task Force, and Partners for Rural America. Retired in 2021, he now enjoys his time spending time with his family and hiking.
Kyle Dodson, President and CEO, Greater Burlington YMCA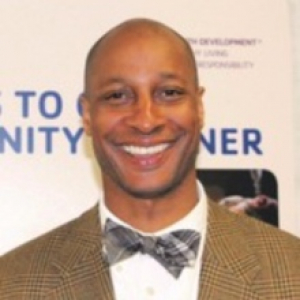 Kyle Dodson is currently serving in a six-month temporary role as the Director of Police Transformation for the city of Burlington.   His permanent job is as the president and CEO of the Greater Burlington YMCA. Formerly, he was Director of Multicultural Student Affairs at Saint Michael's College in Burlington, Vermont, and then Principal of Lee Academy, a public elementary school in Dorchester, Mass., Kyle most recently served as Director of the Center for Service and Civic Engagement at Champlain College in Burlington. He has an undergraduate degree from Harvard and graduate degrees from Columbia University and UVM. He's passionate about neighborhood development and equity and access for all stakeholders in a community, regardless of race, gender, orientation, ability, or socio-economic status.
Jim Douglas, Former Governor of Vermont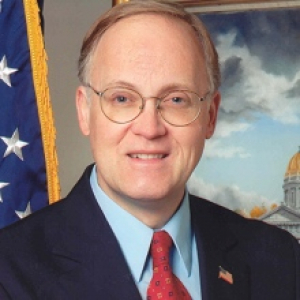 Jim Douglas served as governor of Vermont from 2003 to 2011. As governor, Douglas focused on strengthening the state's economy, making Vermont more affordable, and protecting Vermont's natural environment. In 2003, Douglas launched the Blueprint for Health as the state's vision for transforming Vermont's health care system through a focus on chronic disease prevention and management. He served as the chair of the National Governors Association and the president of the Council of State Governments as well as the chairman of the New England Governors' Conference and the Coalition of Northeastern Governors. Elected to the Vermont House of Representatives in 1972, he became assistant majority leader in his second term and majority leader in his third term at the age of 25. Douglas retired from the state legislature in 1979 to become a top aide to then-Gov. Richard Snelling. In 1980, he was elected secretary of state, a post he held until 1993. In 1994, Douglas was elected state treasurer, receiving the nomination of both parties and winning with 94 percent of the vote. He served as Vermont's treasurer until his inauguration as governor in 2003.
Peter Fagan, Vermont House of Representatives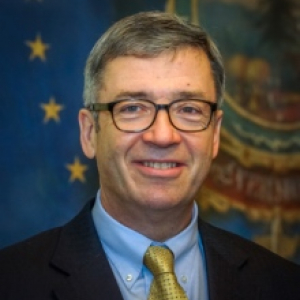 Peter Fagan is the State Representative for District 5-1 and lives in Rutland. Peter has been a member of the House Appropriations Committee for eight years. The committee is charged with writing the budget for the State of Vermont and makes decisions regarding all state spending. Peter served four years as vice-chair and now serves as ranking member. Peter is a retired Colonel from the United States Army with 30 years of service, six on active duty and 24 with the Vermont National Guard. He commanded units at the Company, Battalion and Brigade level. He is a member of the Board of Directors of Starbase Vermont and is the committee chairman for two Boy Scout troops. He received his early education in the Rutland Catholic school system, earned his Baccalaureate degree from Louisiana State University and earned his Masters degree in Strategic Studies from the U.S. Army War College.
Dimitri Garder, Co-founder and CEO of Global-Z International, Inc.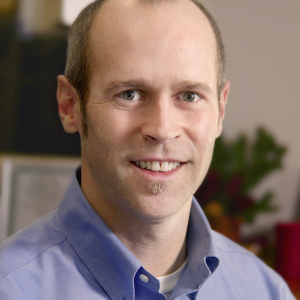 Dimitri is a co-founder and CEO of Global-Z International, Inc. Dimitri has developed and implemented complex global data quality assessment and improvement technologies and solutions for many Global-Z clients, ranging from small companies to Fortune 100s. Dimitri's 30 years of experience with complex global data makes him one of the leading experts in his industry. His approach to data quality is pragmatic, statistically focused, and metrics driven, and believes in solving complex problems through simple, clear, analytical thinking. Dimitri is a Certified Information Privacy Manager, is a board member of Southwestern Vermont Health Care, the Vermont Community Foundation and the Vermont Business Roundtable, and is an investor in Bennington's Putnam Block downtown revitalization project. He holds a BA in Music Theory from the University of Vermont, and an MBA from Rensselaer Polytechnic Institute.
Suresh Garimella (chair), President, University of Vermont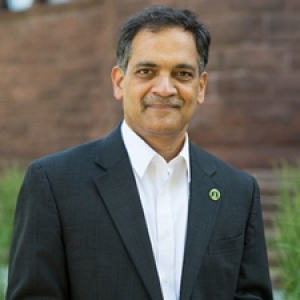 Suresh Garimella became the 27th president of the University of Vermont on July 1, 2019. A seasoned administrator and an accomplished educator and researcher, Dr. Garimella previously led complex and expansive portfolios at Purdue University, a top-ranked, flagship research university. As Purdue's inaugural executive vice president for Research and Partnerships, Dr. Garimella led a $660 million per year research enterprise, achieving five consecutive years of record research funding. He also oversaw Discovery Park, a unique set of facilities and institutes where disciplines converge to solve global challenges related to health and life sciences, sustainability, food, energy and defense, and security. He was responsible for Purdue's international programs and its global and corporate partnerships, focused on strengthening relationships to advance innovation, research, education and commercialization. He previously served as Purdue's chief global affairs officer (2013-2014) and associate Vice President for Engagement (2011-2013). Dr. Garimella held the Goodson Distinguished Professorship in Mechanical Engineering at Purdue, and holds an appointment as Professor of Mechanical Engineering in the College of Engineering and Mathematical Sciences at UVM.
Read more about Dr. Garimella
In 2018, Dr. Garimella was appointed by President Trump to the National Science Board, which oversees the National Science Foundation and also serves as an independent body of advisers to both the president and Congress on policy matters related to science, engineering and educating the next generation of scientists. The co-author of over 525 widely cited archival publications and 13 patents, Dr. Garimella is an expert in micro- and nano-scale transport phenomena, thermal management and energy efficiency in electronics systems, and renewable and sustainable energy systems technology and policy. He founded the Cooling Technologies Research Center, a graduated National Science Foundation I/UCRC, in 1999 and directed it for two decades. He has supervised over 90 graduate students, 27 of whom are now faculty members in prestigious universities. Dr. Garimella received his Ph.D. from the University of California at Berkeley, an M.S. from The Ohio State University, and a bachelor's degree from the Indian Institute of Technology Madras.
Scott Giles, President and CEO, Vermont Student Assistance Corporation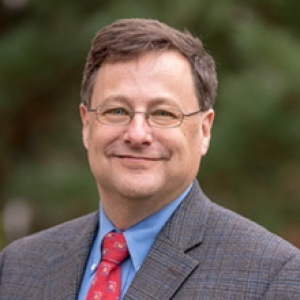 Scott Giles is President and Chief Executive Officer at the Vermont Student Assistance Corporation.  From 2008-2009 he served as chair of the Federal Advisory Committee on Student Financial Assistance. He currently serves on the boards of the National Council of Community and Education Partnerships, chair of the National Council of Higher Education Resources, Education Finance Council, Vermont Higher Education Council, and the Vermont Workforce Investment Board. He serves as chair of the Vermont PreK-16 Council. Prior to joining VSAC, Mr. Giles served as Deputy Chief of Staff of the House Committee on Science. Mr. Giles was a principal staff member on the Mathematics and Science Partnerships Act, the Tech Talent Act, the Cybersecurity Research and Development Act, the National Science Foundation Authorization Act of 2002 and the Homeland Security Act of 2002. He also served as one of the principal staff members of the Science Committee Space Shuttle Columbia accident investigation.
Read more about Scott Giles
From 1997 to 2001, he served on the professional staff of the Senate Committee on Health, Education, Labor, and Pensions. Mr. Giles served as the Committee's chief staff negotiator for budget and appropriations and was a principal staff member on the National Science Foundation Authorization Act of 1998, and the Higher Education Amendments of 1998. Prior to joining the Committee, he worked for ten years as a Senior Associate and team leader at Cassidy & Associates where he provided government and public affairs services to colleges, universities, hospitals and non-profit organizations. From 1982-1986, he served as legislative director for the Honorable Frank Horton (R-NY). Mr. Giles has a B.A. in Religious Studies from St. Lawrence University and an M.A. and Ph.D. in Religious Ethics from the University of Virginia. He writes and speaks extensively on education and science policy and has been interviewed by National Public Radio, PBS, The Chronicle of Higher Education, The Economist, The New York Times, The Washington Post, and The Wall Street Journal.
Joyce Judy, President, Community College of Vermont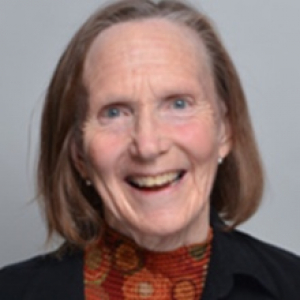 Joyce Judy became president of CCV in 2009. A special focus of her work has been to help people understand the value of CCV to Vermonters and Vermont businesses. She has overseen the expansion of a broad number of workforce education programs and has been a statewide leader in the development of Vermont's dual enrollment program for high school students. By expanding CCV's relationships with the philanthropic community, Judy has achieved significant growth in private support for CCV initiatives, including several scholarship programs, the Introduction to College Studies program to improve college-going rates of Vermont high school students, and enhanced services to Vermont's military veterans. Judy serves on the College Board Community College Advisory Panel, New England Board of Higher Education, the Vermont Public Radio Board of Trustees, the Central Vermont Medical Center/University of Vermont Health Network Board of Trustees, the Vermont Higher Education Council, and the Vermont Business Roundtable.
Lindsay Kurrle, Vermont Secretary of Commerce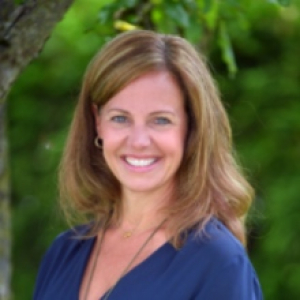 Lindsay Kurrle is the current secretary of the Agency of Commerce and Community Development and former Vermont Commissioner of Labor, appointed by Governor Phillip Scott. A native of Vermont, Kurrle attended Montpelier High School and St. Michael's College. Following her graduation, Kurrle became a certified public accountant and joined KPMG, where she assisted the states of Vermont and New Hampshire with audits. Kurrle has also worked in Vermont state government as the assistant director of statewide financial reporting. In 2004, following a time spent on the community relations team of Central Vermont Home Health and Hospice, Kurrle and her husband purchased a convenience store and fuel delivery service, Kurrle Fuels and Transport. Kurrle has also served on the state's lottery board and the Central Vermont Economic Development Corporation.
Victor Lechtenberg, Dean of Agriculture and Provost Emeritus, Purdue University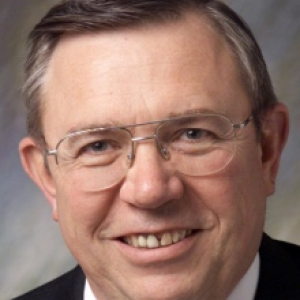 Victor Lechtenberg is professor and dean emeritus of agriculture at Purdue University. Dr. Lechtenberg served as Purdue's dean of agriculture from 1993-2004. Most recently he served as acting vice president for academic affairs and provost and as director of the Purdue Center for Regional Development. He was Purdue's vice provost for engagement from 2004 to 2011, interim provost from 2007 to 2008, and interim vice president for governmental relations from 2008-2009. As vice provost for engagement, Lechtenberg led Purdue's engagement and outreach efforts to governmental agencies, corporate leaders, schools and community leaders across Indiana and beyond. While officially retired, he continues to serve in a minor role as special assistant to the president of Purdue. Lechtenberg joined the Purdue faculty as a professor of agronomy in 1971 where he taught crop science and conducted research on forage and biomass crops until 1982. He then served as associate director of Purdue's agricultural research programs from 1982 to 1989 and as the executive associate dean of agriculture from 1989-1993. Lechtenberg is a member of several academic, professional, and scholarly societies and has written nearly 200 technical papers, abstracts, and book chapters. He served on several national and international boards and review panels, including six years as chair of the U.S. Department of Agriculture's National Agricultural Research, Extension, Education and Economics Advisory Board. He is a fellow of the American Society of Agronomy and the Crop Science Society of America.
Liz Miller, Vice President at Green Mountain Power and Former State Official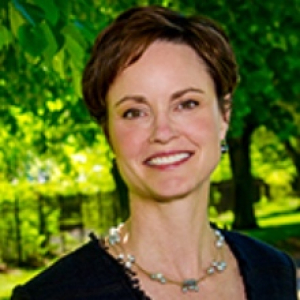 Liz Miller works at Green Mountain Power as VP of Sustainable Supply & Resilient Systems and Chief Legal Officer. Previously, she worked as a lawyer and consultant specializing in counseling on executive and organizational management and corporate governance, helping clients craft effective public policy and navigate regulatory approval processes. Miller volunteered to assist the Scott Administration in its early response to the COVID-19 pandemic, and previously served as chief of staff to former Governor Peter Shumlin and as the commissioner of the Vermont Public Service Department, where she led the state's energy and telecommunications policy. Earlier in her career, she founded and ran a small commercial litigation firm. Liz has served on many boards including ECHO Leahy Center for Lake Champlain, Boy & Girls Club of Burlington, Vermont Law School, Lake Champlain Chamber of Commerce, Local Motion, Vermont Symphony Orchestra. She is a member of the Vermont Professional Responsibility Board and chairs the Advisory Committee on the Vermont Rules of Evidence.
Gretchen Morse, Former Executive Director, United Way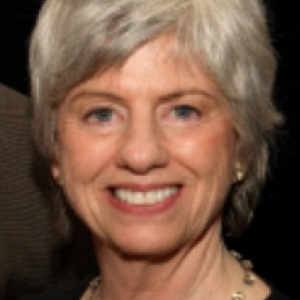 Gretchen Morse has had a long and distinguished career in public and community service initiating and implementing policies that improve the health and well-being of Vermonters.  From 1991 to 2011, she served as Executive Director of United Way of Chittenden County, which became recognized for its success in launching private, public and non-profit partnerships. Before joining United Way, Morse was secretary of the Vermont Agency of Human Services from 1985-1991, appointed by Governor Madeleine Kunin. During her six years in that role, she was elected vice-chair of the National Council of State Human Service Administrators of the American Public Welfare Association. Morse was a Vermont State Representative from 1977-1985 and chaired the House Education Committee and the House Health and Welfare Committee. Throughout her career Morse has received numerous awards including the Susan B. Anthony Award from the YWCA and the Dr. Martin Luther King. Jr. Award. She was honored by UVM's Master of Public Administration program as an honorary member of Pi Alpha Alpha for her public service to the State of Vermont. Morse graduated with a BS from UVM, and in 2009 was awarded the esteemed Honorary Doctor of Laws and in 2011 and Honorary Doctor of Humane Letters from Saint Michael's College. Morse has served on a number of state commissions, business and nonprofit boards. She recently completed three terms each on the Board of Trustees of UVMMC and UVMHN; and, currently serves as an emeritus director of the Wake Robin Corporation, having been a past Chair of the Board.
Carol Ode, UVM Trustee and Vermont House of Representatives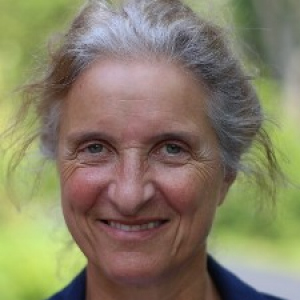 Carol Ode of Burlington, Vermont is the granddaughter of immigrants. She graduated Phi Beta Kappa from UVM with a B.A. in History. A former Vermont schoolteacher, she graduated from Cornell Law School in 1981. She served on the Burlington School Board for more than ten years, where her peers elected her chair for seven consecutive years. She was elected to represent Grand Isle and Chittenden counties on the Vermont School Boards Association Board and served on the Regional Advisory Board for Chittenden County's Technical Centers. Governor Howard Dean, M.D. appointed her to the Vermont State Board of Education of which she was also chair. Ode served on the Burlington Waterfront Board, the Lund Family Center Board, the UVM Alumni Council, and on a United Way Allocations Team. Her fellow Chittenden County lawyers elected her to the Vermont Bar Foundation Board where she became its vice chair and collaborated with bank and credit union presidents to raise funds for Foundation grantees, including Vermont Legal Aid. She then consulted with VBF and also worked with the Access to Justice Coalition, raising funds for the Vermont Poverty Law Fellowship. She worked as Legislative Coordinator on the DRM Government and Public Affairs Team. She was vice chair of The Vermont Journalism Trust Board for VTDigger.
Read more about Carol Ode
Ode is now on the Stern Center for Language and Learning Board. She is a legislative appointee to the Lake Champlain Citizens' Advisory Council, and is serving her second term in the Vermont House of Representatives on the House Natural Resources, Fish and Wildlife Committee; where she also serves on the Parliamentary Team and is a member of various caucuses. On the UVM Board of Trustees, she has served on the Sustainability Work Group and is now serving on the UVM Engagement Advisory Council.
Kesha Ram Hinsdale, Vermont State Senator, Chittenden County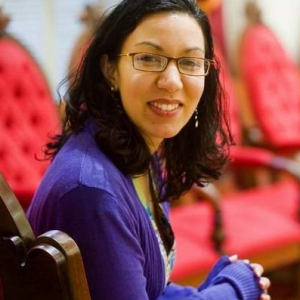 Kesha is a Vermont State Senator serving Chittenden County, where she is the first woman of color and youngest woman in history to have a seat in the State Senate. She received a BS in Natural Resource Planning and a BA in Political Science from the University of Vermont in 2008, where she was Student Government Association President and graduated magna cum laude. Kesha earned her Master of Public Administration from the Harvard Kennedy School of Government in 2018. Her career in Vermont has spanned preschool education, legal advocacy for victims of domestic violence, and municipal civic engagement. She currently works to build social equity and inclusion in non-profit organizations, businesses, school districts, and municipalities. Kesha served in the Vermont House of Representatives on behalf of Burlington, Chittenden District 6-4 from 2008 to 2016, where she sat on the House General, Housing & Military Affairs and Ways & Means Committees, and as Vice Chair of the House Natural Resources & Energy Committee. She has also served as Co-Chair of the Vermont Attorney General's Immigration Task Force, and as a member of the boards of Emerge Vermont, the Main Street Alliance of Vermont, Planned Parenthood of Northern New England, the Regenerative Food Network, and the Vermont Natural Resources Council. This year, she was honored to be one of Vermont's three electors in the Electoral College, casting a vote for 46th President Joseph R. Biden and history-making Vice President Kamala D. Harris. Kesha lives with her husband, Jacob Hinsdale, who grew up on Country Cedars Farm in Charlotte, and their dog, Miso.
Anson Tebbetts, Secretary of Agriculture, Food, and Market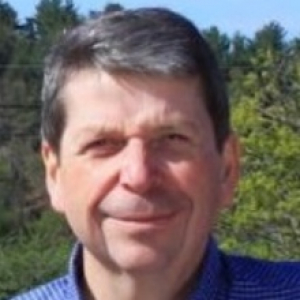 Anson Tebbetts was appointed Vermont's secretary of Agriculture, Food, and Markets by Governor Phil Scott in January of 2017. He is also the former Deputy Secretary of Agriculture serving under former Governor Jim Douglas. Tebbetts is a former award-winning TV and radio journalist. Tebbetts is the former news director at WCAX-TV and WDEV Radio, spending more than 20 years in Vermont broadcasting as a reporter and manager. An avid bird enthusiast, he co-hosts "For the Birds" on WDEV and WLVB radio. He is also a member of the WERS Radio Hall of Fame in Boston. He was born and raised on his family's farm in Cabot, Vermont where he continues to reside today with his wife Vicky and their two teenage children.