Supervisory Level II Certificate
Class Descriptions & Info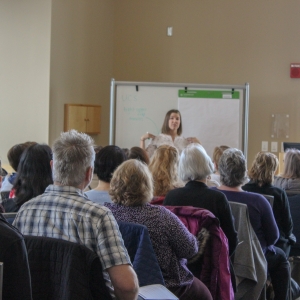 UVM offers a wide array of opportunities to encourage and equip employees through Professional Development and Training.  Classes vary from Diversity and Inclusion to Software Proficiency and even Leadership Management.  Go to our class descriptions page to discover further information on the plethora of classes available.
Certificates & Learning Series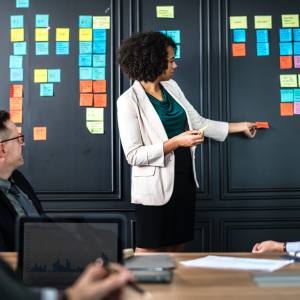 New Supervisor Certificate Program
This program will not be offered in fiscal year 2022. 
For newly hired supervisors, current employees who have taken on supervisory responsibilities and seasoned supervisors who have not been previously formally trained, especially on legal issues and multiculturalism in supervisory practice.The Supervisory Learning Series is a program aimed at ongoing development of essential knowledge and skills for first-line supervisors. 
Apply: Email invitations are delivered to all newly hired supervisors and current employees recently promoted to a position with supervisory responsibilities who have been identified in the People Soft system. If you are interested in this program but haven't received an email invitation please contact the Professional Development and Training office for additional information.
Program Overview
An overview of important HR, legal and compliance policies.
Reflect on developing a managerial mindset and managing difficult conversations
Principles and practices of employee and labor relations
Performance management and employee misconduct
Provide guidance regarding valuable campus resources and an opportunity to meet other supervisors new to the University.
Supervisory Level II Certificate
This program will not be offered in fiscal year 2022. Please email PD&T in summer 2022 to obtain program updates.
EDU@UVM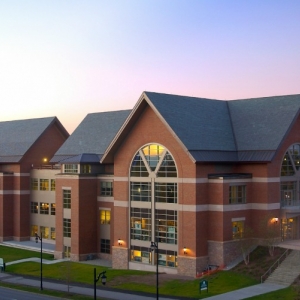 A learning event that brings colleagues together from across campus to share knowledge and cultivate skills that will positively impact our work life.
How to Register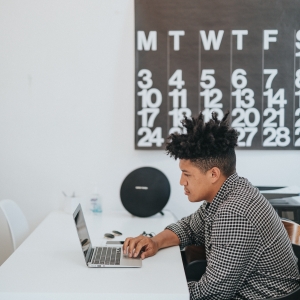 Please Note: Registrations close 24 hours (one workday) in advance of online classes.
Have the course code when you register (listed on course descriptions pages)
Log into PeopleSoft Human Resources and navigate the menu in the following order:
Click on Icon "UVM Learning + Degrees"
Request Training Enrollment
Search by Course Code or Date
Confirmation emails will be sent to the registrant after their registration is complete and will include the building location. (remove—unable to provide room number/floor number/ Class room numbers will be provided by our staff at the event location).
A reminder email will be sent at least one day  before the class with the classroom location.
Email us if you need to:
Cancellation Policy
Policy Details
Professional Development and Training is committed to providing relevant and high-quality learning solutions to employees across the University. Designing, developing and planning for these classes requires significant time and effort. Since the registration we hold for you sometimes represents another individual on campus who wants to attend the class but can't get it, we ask you to be mindful of both our investment and the needs of others.
When you register for a class, you make a commitment to attend (online or in-person) and actively participate. If circumstances prevent you from attending, it is your responsibility to contact Professional Development and Training at least 24 hours in advance to inform us of your absence. Please call 802-656-5800 or e-mail Professional Development & Training, if you find that you will not be able to attend your class. Thank you for your consideration.
When the Class is Canceled
We work hard to ensure that classes are not canceled except in extraordinary circumstances.
Classes are generally only canceled for low enrollments or illness of the instructor. In rare cases, the class may also be canceled at the request of the instructor for scheduling reasons.
We strive to give the greatest possible notice when a class is canceled.
In the event that the instructor cancels the class due to illness, emergency or scheduling conflict, we will issue the cancellation as soon as the instructor has notified us.
If You Are Out Sick
Attendance at UVM Professional Development and Training classes is generally considered work time. Absence necessitated by illness, vacation, or personal business also means you are not available for class.
If you have been excused from your regular UVM job because of illness, vacation, or personal leave whether paid or unpaid then you may not attend Professional Development and Training classes.
After you return from approved leave, please contact Professional Development and Training and we will be happy to help you re-enroll in the class that you missed or discuss other options for gaining the information contained in the course.
HERS Institute for Women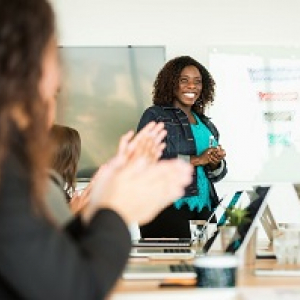 Applications for the 2020-2021 HERS Program are closed, however information on the program and how to apply is always available.