To visit faculty profiles, please click on their names.
Tracy.Ballysingh@uvm.edu  |  Phone: (802) 656-4124  |  Office: 210D Mann Hall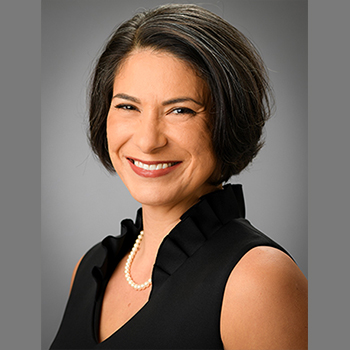 Dr. Tracy Arámbula Ballysingh is an Assistant Professor of Higher Education and Student Affairs at the University of Vermont. She teaches graduate-level courses in Program Assessment and Evaluation, Higher Education Organization and Administration, Social Justice and Inclusion in Higher Education, and Educational Policy. A qualitative P-16 educational access and completion scholar, her work explores the systems, structures, policies, and cultural contexts that preclude or promote achievement for 1st generation, low-income, and/or students of color.

Dr. Ballysingh's scholarship has been published in the Journal of School Leadership, the Association for Mexican American Educators Journal, the Journal of Hispanic Higher Education, and New Directions for Institutional Research. She has contributed book chapters in two edited volumes, including: Ensuring the Success of Latino Males in Higher Education: A National Imperative (2016) and Latinx in Higher Education: Exploring Identity, Pathways and Success (2018). Dr. Ballysingh is active with the Association for the Study of Higher Education, the American Association of Hispanics in Higher Education, and the American Educational Research Association. She has served as a faculty affiliate for Project MALES (Mentoring to Achieve Latino Educational Success) since 2016 and serves on the editorial boards of the Journal of Higher Education and the Journal of the First-Year Experience & Students in Transition.

Dr. Ballysingh has taught pre-k through graduate school, served as an academic advisor, mentor, and instructor for first-year/first-generation college students, as director of student success programs, and as a policy analyst for the Texas Senate's Higher Education Committee. She earned her Ph.D. in Higher Education Leadership from The University of Texas at Austin, an M.Ed. in Elementary Education from Boston College, and B.A. in Sociology from the University of Illinois.
---
jcgarvey@uvm.edu  |  Phone: (802) 656-5107  |  Office: 210B Mann Hall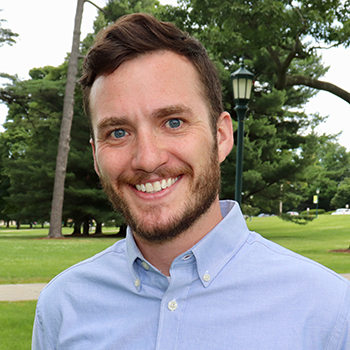 Dr. Jason C. Garvey is an Associate Professor and Program Coordinator for the Higher Education and Student Affairs Administration Program, and also serves as a Faculty Associate for the Leadership and Social Change Undergraduate Learning Community, both at the University of Vermont.
Dr. Garvey's nationally recognized scholarship, teaching, and service are closely tied to his educational journey as a queer person. His research examines student affairs and college classroom contexts primarily using quantitative methods, with particular attention to uplifting queer and trans collegians. Prior to his faculty appointment, Dr. Garvey worked in student services across a variety of functional areas, including academic advising, LGBTQ student involvement and advocacy, undergraduate research, and student affairs assessment. He received his Ph.D. in College Student Personnel Administration from the University of Maryland, with a Certificate in Measurement, Statistics, and Evaluation.
---
Deborah.Hunter@uvm.edu  |  Phone: (802) 656-2030  |  Office: 201 Mann Hall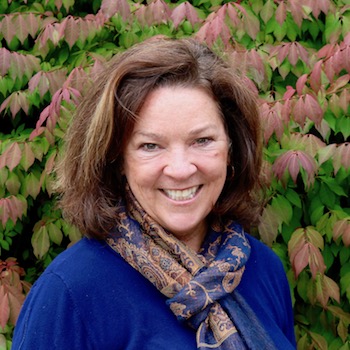 Dr. Hunter joined the UVM HESA faculty in 1985 after serving as a student affairs administrator at the University of Louisville and the University of Indianapolis. She has served as the Coordinator of the HESA program for 25 of her years at UVM, interrupted with terms as Associate Dean of UVM's College of Education and Social Services and Chair of the Department of Leadership and Developmental Sciences. Within the HESA program curriculum she administers the program's Practica internships and serves as instructor for Controversies of the Academy, the Capstone Seminar, as well as a course in the doctoral program.
The University of Vermont honored Professor Hunter with the Kroepsch-Maurice Award for Excellence in Teaching and the Jackie M. Gribbons Award for Extraordinary Service to the College of Education and Social Services. She served for two terms as Co-Chair of the UVM's President's Commission on the Status of Women. In addition, Dr. Hunter has been honored with professional awards including: The Annuit Coeptis Senior Professional Award from ACPA; a Distinguished Accomplishment Citation from the NASPA; and the Dorothy Truax Award and the Ruth Strang Research Award from the National Association for Women in Education. Dr. Hunter has held leadership positions from each of these professional associations: Chair of ACPA's Commission on Professional Preparation; NASPA's Advisory Board and National Conference Committee; and Chair of NAWE'S Division on Teaching and Research.
Dr. Hunter's scholarship has been published in the Journal of Higher Education, Journal of College Student Development, Journal of Counseling and Development, Review of Higher Education, and NASPA's Journal (now JSARP) and she co-authored a NASPA monograph on student affairs research. Her Ph.D. with a double major in Higher Education and Educational Inquiry Methodology and her master's degree in Student Affairs were earned at Indiana University, which honored her with the Elizabeth Greenleaf Distinguished Alumnus/a Award.