Published Works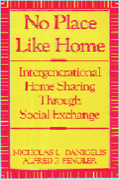 No Place Like Home (Columbia University) 
The work of Professor Emeritus Nick Danigelis on shared housing was summarized in this book. A sustaining theme of his research interests is the nature of the different kinds of ties that bind individuals to society.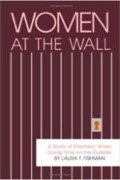 Women at the Wall (SUNY Press)
This book by the late Laura T. Fishman, associate professor of sociology at UVM, is the first ethnographic study of how the arrest, trial, imprisonment, and release of male criminals affects their families, particularly their wives.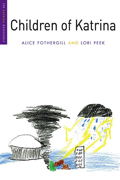 Children of Katrina (2015, University of Texas Press)
Children of Katrina by Associate Professor Alice Fothergill examines the experiences of children and youth in Hurricane Katrina and how their lives unfolded in the catastrophe and displacement.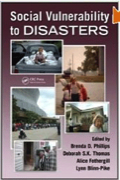 Sociology Vulnerability to Disasters, first and second editions (2010, 2013, CRC Press/Taylor & Francis)
Social Vulnerability to Disasters by Associate Professor Alice Fothergill focuses on the social construction of disasters, acknowledging that the characteristics of an event alone do not create the tragedies that unfurl. 
Heads Above Water (2004 SUNY Press)
This book by Associate Professor Alice Fothergill examines the experiences of women and their families who survived the Grand Forks, North Dakota, flood of 1997, one of the worst natural disasters in U.S. history at that time and the first time an entire U.S. city had evacuated for a disaster.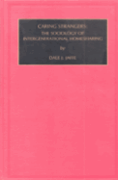 Caring Strangers: The Sociology of Intergenerational Home Sharing (JAI Press)
Professor Dale Jaffe looks empirically and theoretically the entry patterns into homesharing, the everyday lives of participants, and the types of relationships and conflicts that arise between young homeseekers and elderly homeowners.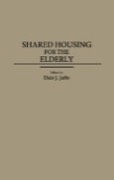 Shares Housing for the Elderly
This book by Professor Dale Jaffe is the first collection of original essays on the topic of elderly shared housing.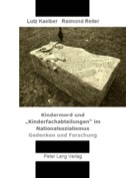 Child Murder and "Special Children's Wards" in National Socialism: Commemoration and Research (Lang, 2011).
Associate Professor Lutz Kaebler edited this volume with Raimond Reiter. Kaelber specializes in the sociology of collective memory and crimes against children in Nazi Gemany, as well as in the social theory of Max Weber.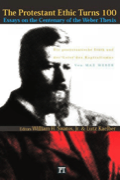 The Protestant Ethic Turns 100: Essays on the Centenary of the Weber Thesis (Paradigm Publishers)
Associate Professor Lutz Kaebler co-authored this collection of reviews marking the centennial anniversary of the first publication of Max Weber's "Protestant Ethic" essays.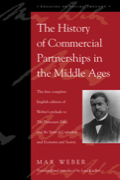 History of Commercial Partnerships in the Middle Ages (Rowman and Littlefield)
Associate Professor Lutz Kaebler translated and introduced Max Weber's book which Weber himself characterized as a study in the "formation of commercial law."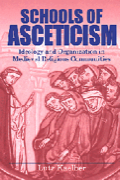 Schools of Asceticism: Ideology and Organization in Medieval Religious Communities (Penn State Press)
For this work, Associate Professor Lutz Kaebler received the Best Book Award of the Sociology of Religion section of the American Sociological Association in 1999.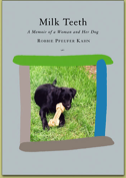 Milk Teeth: A Memoir of a Woman and Her Dog (Rutgers University Press)
Written as a year-long journal, Milk teeth chronicles Robbie Pfeufer Kahn's struggle to achieve a loving relationship with her black Labrador puppy Laska.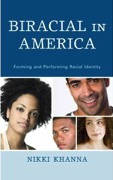 Biracial in America: Forming and Performing Racial Identity (Lexington Books)
In her most recent book, Associate Professor Nikki Khanna investigates black-white biracial Americans and several social psychological processes underlying their identity development.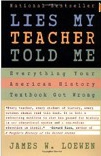 Lies My Teacher Told Me: Everything Your American History Textbook Got Wrong
An American Book Award-winner and national bestseller by former UVM faculty member James Loewen, this book explores how myths continue to be perpetrated in American history textbooks.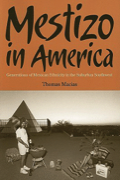 Mestizo in America: Generations of Mexican Ethnicity in the Suburban Southwest (Tucson University of Arizona Press)
How much does ethnicity matter to Mexican Americans today, when many marry outside their culture and some can't even stomach menudo? This book by Professor Thomas Macias addresses that question through a unique blend of quantitative data and firsthand interviews with third-plus-generation Mexican Americans.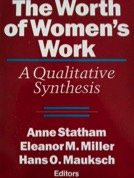 The Worth of Women's Work (SUNY Press)
Professor Eleanor Miller co-edited this book which integrates findings from qualitative studies of women's work experiences in 13 occupations. The methods for gathering the data include participant observation, unstructured interviews, analysis of diaries, and review of historical documents.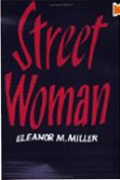 Street Woman (Temple University Press)
Eleanor Miller's book Street Women received the American Sociological Associations Distinguished Scholar Award. It explores This book offers an alternative to sociological studies that view the 'women's movement' as directly linked to the increasing participation of women in property crime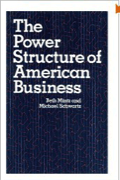 The Power Structure of American Business (University of Chicago Press)
Professor Beth Mintz is co-author of this book which showed for the first time in American history the loan making and stock purchasing and selling powers are concentrated in the same hands: the leadership of major financial firms.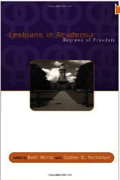 Lesbians in Academia: Degrees of Freedom (Routledge)
This book by Professor Beth Mintz gives voice to vibrant, fascinating faculty of various ages, races, and backgrounds who are all lesbian.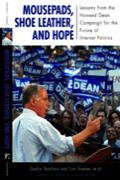 Mousepads, Shoe Leather, and Hope: Lessons from the Howard Dean Campaign for the Future of Internet Politics (Media and Power)
In this book co-authored by Zephyr Teachout, Professor Tom Streeter chronicles former Vermont governor Howard Dean's presidential campaign, which transformed the way in which money was raised and support galvanized by using the Internet.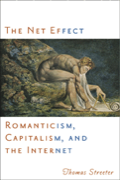 The Net Effect: Romanticism, Capitalism and the Internet (New York University Press)
This book by Professor Tom Streeter about America's romance with computer communication looks at the internet, not as harbinger of the future or the next big thing, but as an expression of the times. The book received a 2012 Honorable Mention from the Association of Internet Researchers for their Annual Best Book Prize.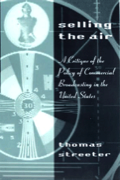 Selling the Air: A Critique of the Policy of Commercial Broadcasting in the United States (University of Chicago Press)
This book by Professor Tom Streeter looks at the ways that ideas have figured in the creation and maintenance of American commercial broadcasting: ideas about markets, property, communication, individuals, and society.