College Honors
The department encourages qualified students to pursue year-long College Honors thesis projects with its faculty members. Questions addressed in recent theses include: Are moral judgments objective or subjective? Should we accept Kant's conception of moral principles? What makes you today the same individual as the person who went by your name five years ago? Do humans have a meaningful sort of free will? See recent examples of thesis projects in the sidebar at right.
Independent Study
The department welcomes proposals from students for independent study ("Readings and Research"). A student who would like to pursue an independent study project should develop a proposal in consultation with the faculty member with whom he or she plans to work. The proposal is submitted to the chair for approval. Whenever possible, proposals should be planned and submitted the semester before the independent study is to begin.
Guidelines for Evaluating Independent Study Proposals
A student pursuing independent study need not be majoring or minoring in Philosophy. However, he or she should have done background work appropriate for the level of the proposed course. For PHIL 197/8, there should be an introductory level Philosophy course, and for PHIL 297/8, a pertinent 100-level course.
The proposal should explain how the independent study's purposes could not be served as well by an ordinary course.
The course requirements, including reading, written work, oral reports, projects and/or exams, should be clearly stated.
The following course numbers are used for Independent Study courses:
Fall Registration
PHIL 197 - Intermediate Readings and Research
PHIL 297 - Advanced Readings and Research
Spring Registration
PHIL 198 - Intermediate Readings and Research
PHIL 298 - Advanced Readings and Research
Faculty are not required to supervise honors theses or independent studies (Readings and Research). Rather, such projects are run by mutual agreement only. It is a good idea to prepare well before approaching a particular professor to solicit his or her participation. Still, you can expect help from the professor in nailing down the specifics.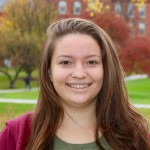 "This philosophy program teaches you how to think critically about the world around you and to eloquently describe the nature of reality. I always found that topics we discussed in class were extremely relevant and applicable to my life outside of class, which was an incredible experience."
- Shaya Ginsberg '18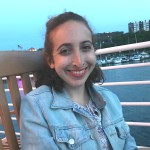 "One of my favorite philosophy classes at UVM was professor Cuneo's course on metaethics. The course material got to the heart of why I was drawn to philosophy to begin with: to grapple with how people should conceptualize our world and our behaviors. This was also the class where I felt I learned more about how to understand and write about philosophical arguments."
- Sarah Anders, candidate for master's degree in public administration, campaign worker for Vermont gubernatorial candidate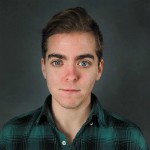 "I really appreciated how easy it was to talk with professors in the department even if I had never taken a course with them. Professors were always willing to make time to talk with me and workshop ideas or process questions I had about a myriad of topics. I felt like all the professors in the department were an advisor of sorts and there to help, support, and challenge as needed."
- Lindsay Whittaker, M.A. philosophy, doctoral candidate in philosophy at University of Washington; residential life community advisor