The Goodrich Classical Club is dedicated to promoting the study of Greek and Roman society, language, and culture. This club is for anyone interested in Classical Studies--it's not just for Classics majors and minors! We hold a variety of fundraisers each year, take trips to museums, go to the theater, and host readings, lectures, films, and other social events. Feel free to come to a meeting to see what we're all about!
Our Current Leadership
Advisor: Prof. Angeline Chiu
President: Michael Edmondson
Constitution
The purpose of the club is to promote the study of Greek, Latin, and Classical Civilizations at the University of Vermont; to foster understanding and appreciation of Greek and Roman culture, art, and literature; to cultivate camaraderie among all who share an interest in the Classics; and to promote the study of classical languages among the students attending Vermont high schools.
About John Ellsworth Goodrich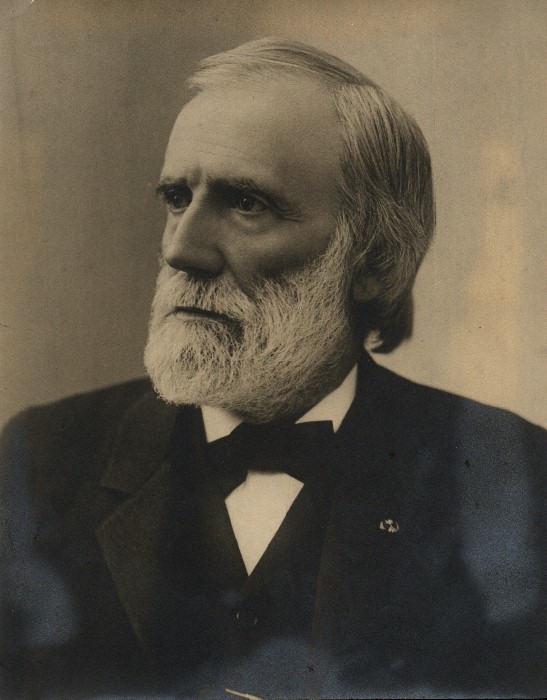 A professor of Latin at the University of Vermont until his death in 1915, Professor Goodrich served as University Librarian and unofficial historian. In addition to his work in classics, Goodrich edited a monumental book on Vermont soldiers in the Revolution.
He took his undergraduate education at UVM, where he was elected to Phi Beta Kappa as a member in course. He later served as president of the local chapter. He was also a founding member of the Delta Psi fraternity, and was instrumental in the purchase of the fraternity's house.
The Goodrich Classical Club is named in his honor, as a scholar and educator truly worthy of emulation.
History
Not much is known about the history of the Goodrich Classical Club; however, graduate student Dan Houston was able to find a few pictures of our club, as well as one of Eta Sigma Phi--the Greek and Latin Honors Society. This photo is from 1938, 2 years after the club's creation: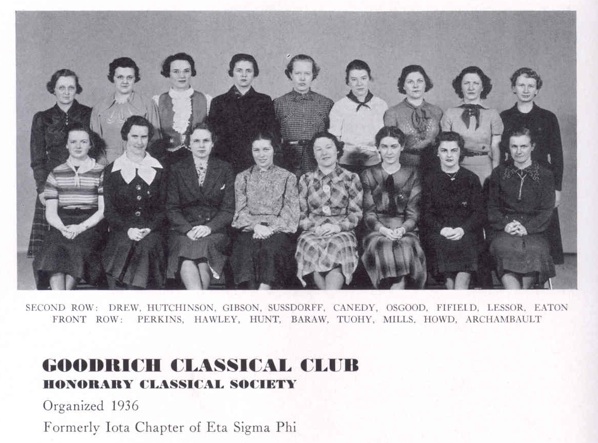 Here's the club in 1949!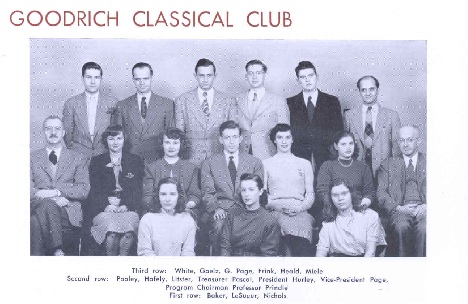 Finally, a picture of Eta Sigma Phi from 1930. The Goodrich Classical Club, as stated in the first photo, was created out of Eta Sigma Phi; the two organizations continue a close relationship even today.