Greetings from the American Association of Geographers Annual Meeting!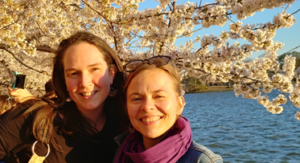 UVM Plant and Soil Science PhD Students Alissa White and Janica Anderzén from the Agroecology and Livelihoods Collaborative presented their work yesterday at the special sessions on agroecology organized by CAWR (Center for Agroecology, Water & Resilience) and ARC (Agroecology Research-Action Collective). The meeting featured emerging research on agroecological transitions and theories of change under the title "Agroecology Now!". Janica and Alissa presented during the first set of presentations focused on context-specific examples of agroecology initiatives and networks. The rest of the sessions drew in speakers that offered complementary research on opportunities and challenges for making changes at multiple scales in the food system.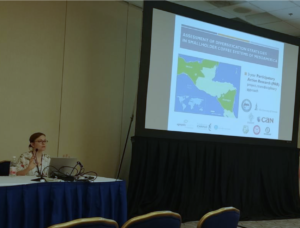 Janica Anderzén shared results from early phases of her research with the CESMACH coffee coop in Chiapas, Mexico. Janica's research offers new insight into diversification as a livelihood strategy for dealing with the climate and market pressures that contribute to food scarcity in this region.  She highlighted the role of beekeeping and subsistence farming to improved livelihood and food security.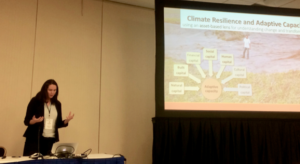 Alissa White presented findings from her research with farmer networks in the Northeastern US.  Her analysis identifies networks as key drivers of farmer-led innovation in the region.  Based on emerging themes from focus groups, her research also explores the characteristics of networks that support the capacity of farmers to make change in the face of climate change.