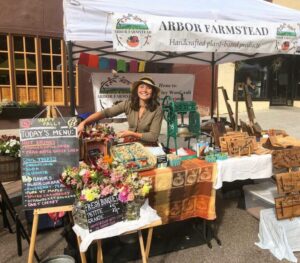 ALC lab member Alisha Utter was recently featured in the UVM Women's Agriculture Network series discussing how she uses diversification and agroecology to manage risks on her farm in Grand Isle,
Arbor Farmstead
. Additionally, Alisha draws upon
veganic
practices, which excludes the application of animal inputs. If you would like to learn more about the principles of veganic growing, as part of
Public Philosophy Week
, Alisha is leading a discussion on veganic farming this Friday (3/29) from 5-6 pm at
Knead Bakery
in Burlington. All are welcome to join the conversation!