Speakers / Presenters / Musicians
Keynote Speakers
Dr. Sheila Gregory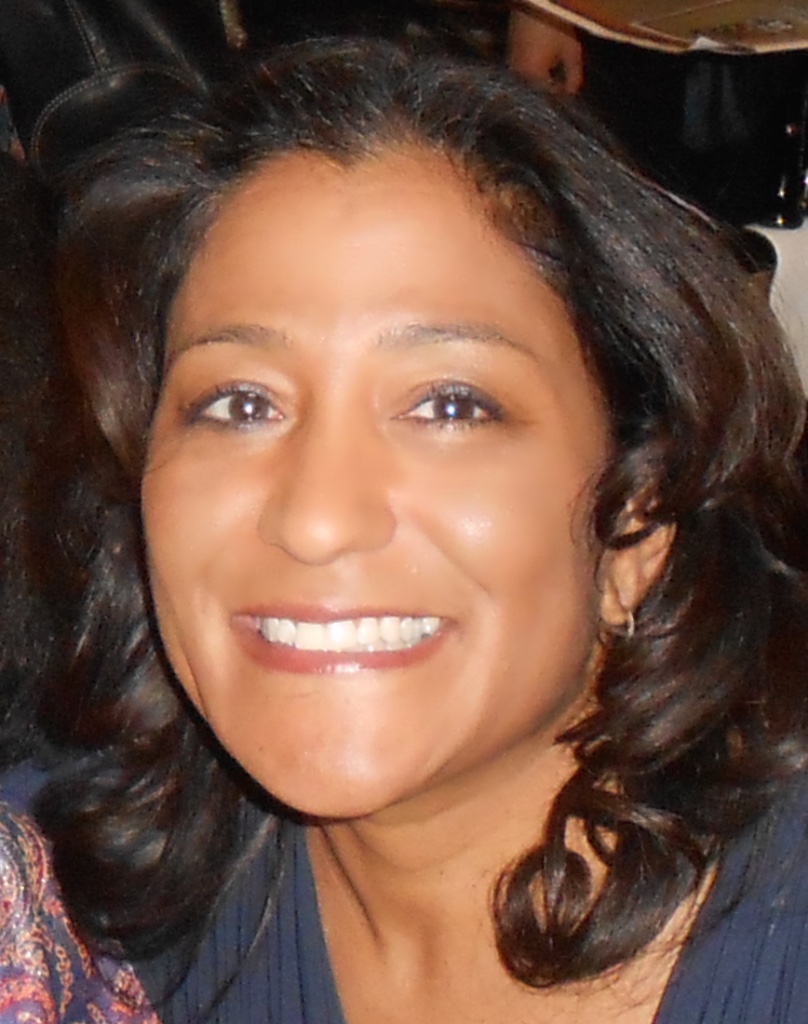 Dr. Sheila T. Gregory is a full professor in the department of educational leadership and higher education at Clark Atlanta University. She is also the founder and executive director of the Institute for Scholarly Writing and Critical Thinking, working with individuals both within and outside of academia, and for profit and not for profit organizations on scholarly writing of all types. Dr. Gregory received her B.A. degree in Communications and Journalism from Oakland University, an M.P.A. degree from Wayne State University, and a Ph.D. in Higher Education Administration from the University of Pennsylvania, where she graduated with highest distinction.
In 2016, Dr. Gregory's 9th book, Invitational Education and Practice in Higher Education: An International Perspective was published. She is also the author of Black Women in the Academy: The Secrets to Success and Achievement, which was originally published in 1995 and then revised in 1999, to include the experiences of international faculty women. In 2005, Dr. Sheila Gregory's co-authored book, Daring to Educate: The Legacy of the Early Spelman College Presidents, was nominated for an NAACP Image Award. Also in 2005, she received the prestigious national award of Teacher and Scholar of the Year. Dr. Gregory has received numerous other scholarly awards, beginning with her dissertation award in 1995 from the American Association for Higher Education (AAHE). Dr. Gregory has also been the recipient of numerous scholarships, honors, awards and grants.
Dr. Gregory has served as a tenure-track faculty member at seven institutions over the past 24 years, including Kingsborough Community College (CUNY) in Brooklyn, NY, Kennesaw State University in Atlanta, GA, the University of Nevada, Las Vegas, the University of Memphis, TN, Wayne State University, Detroit, MI, Fielding Graduate University, Santa Barbara, CA and Clark Atlanta University, Atlanta, GA. Dr. Gregory continues to work with several P-12 school districts on community service projects, curriculum development, urban education, mentoring programs, Small Learning Communities (SLC) and School Improvement Plans, including a two-year collaboration with the New Schools for New Orleans (NSNO) and the New Orleans Recovery School District (NORSD) which provides opportunities for doctoral students to also serve as mentors and visiting teachers in the NORSD.
Dr. Gregory is a co-principal investigator on a National Science Foundation (NSF) STEM Grant, called The Noyce Teacher Scholarship for Capacity Building. She recently submitted a collaborative STEM Grant with the National Aeronautics and Space Administration (NASA), for the purpose of building and advancing STEM educational experiences for students in the greater Atlanta area urban schools. Her third active grant is a Scholarship of Teaching and Learning (SoTL) grant in the Department of Higher Education. In addition to Dr. Gregory's 9 books, she is also he most recent past editor of the Journal of Invitational Theory and Practice. She is the author of over five dozen articles, book chapters, and other scholarly publications. In the past several years, she has been awarded and completed 4 Indigenous or International Visiting Research or Scholar Appointments at University of Guadalajara, in Mexico, the American University in Cairo, Egypt, the University of South Australia, Adelaide, and the University of the West Indies System on all 3 campuses in Jamaica, Barbados, and Trinidad-Tobago. Dr. Gregory has also consulted with the Shoshone-Bannock Tribal Association in Pocatello, Idaho, and the Las Vegas Piautes, in Nevada, where she trained and evaluated Non-Native American Indian teachers on the ways of knowing and learning within the Native American Indian culture. She continues to consult with numerous universities, community colleges, P-12 school districts, and tribal associations around the country and abroad. Her most recent international collaborative effort was in 2012, when she joined Drs. Betty Siegel and William Purkey (founders of Invitational Education) to join a delegation of scholars for three weeks in Asia. The purpose was to share best practices of Invitational Education in theory and practice, and to award selected school with the Inviting Schools Award. As part of the delegation, Dr. Gregory conducted presentations, workshops and collaborative seminars in Nanjing and Shanghai, China, as well as Hong Kong and Bangkok, Thailand. Today, Dr. Gregory continues to lead the effort in teleconferencing as an international body of scholars, inclusive of scholars from Nepal, Africa, Asia, Mexico, the Caribbean and the United States. This summer 2017, Dr. Gregory will participate in a 5-week Fulbright-Hayes Group Project Abroad in Tanzania, Africa.
In her local community, Dr. Gregory is a Johns Creek Citizen's Auxiliary Police Service volunteer and a Johns Creek Citizen's Auxiliary Fire volunteer. As a full tenured professor at Clark Atlanta University, and within the Atlanta University Center, she is a formal mentor to 3 undergraduate students from Spelman College and 3 from Morehouse College. Dr. Gregory has also served, for over a decade, as a faculty mentor for the Southern Regional Education Board (SREB). Her role is to collaboratively mentor nearly 1,250 young doctoral scholars, who together represent the largest group of minority Ph.D. scholars in the country. Dr. Gregory also works with New York University, through the Faculty Resource Network, to facilitate and participate in seminars and professional development workshops for faculty in the US and abroad.
Dr. Gregory's major research interests are in the areas of faculty and student recruitment and retention, blended teaching and learning, professional and educational leadership, urban education, the development of women and girls, and student academic achievement with a special emphasis on race, ethnicity, class, and gender. Her greatest achievements are her two beloved children, Courtney and Anthony Jones. She resides in Johns Creek, Georgia with her children and her elderly mother.
Sam Louie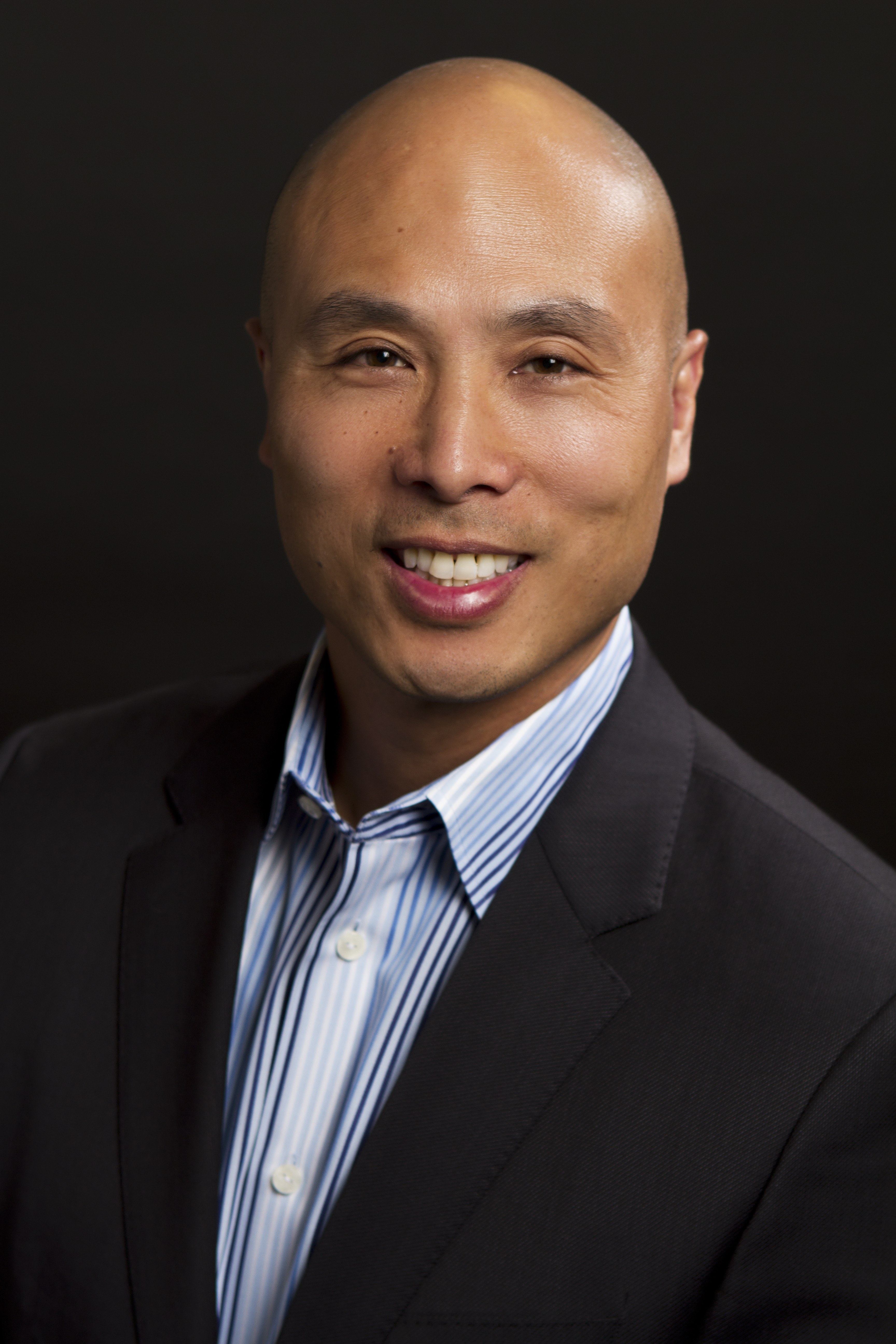 Sam Louie is a psychotherapist with a private practice in Seattle, Washington specializing in addictions and multicultural issues. Prior to counseling, Sam worked as an Emmy Award-Winning television journalist where he researched, produced, and reported on a number of stories related to psychotherapy, culture, and mental health.
He currently writes a blog for Psychology Today, "Minority Report: Candid Conversations about Race, Culture, and Psychology". He has also written books geared towards helping others understand Asian-American experiences. "Asian Shame and Addiction: Suffering in Silence" delves into the unique cultural aspects that cause Asians to be susceptible to various addictions based on the strong honor/shame dynamic in collectivist Asian cultures. "Slanted Eyes: The Asian-American Poetic Experience" is a collection of poems that touch on themes of isolation, discrimination, addiction, and mental health.
Sam's family background is that of a first-generation Chinese-American immigrant from Hong Kong who grew up in a predominantly African-American neighborhood of South Seattle.
Kimberly Norwood, J.D.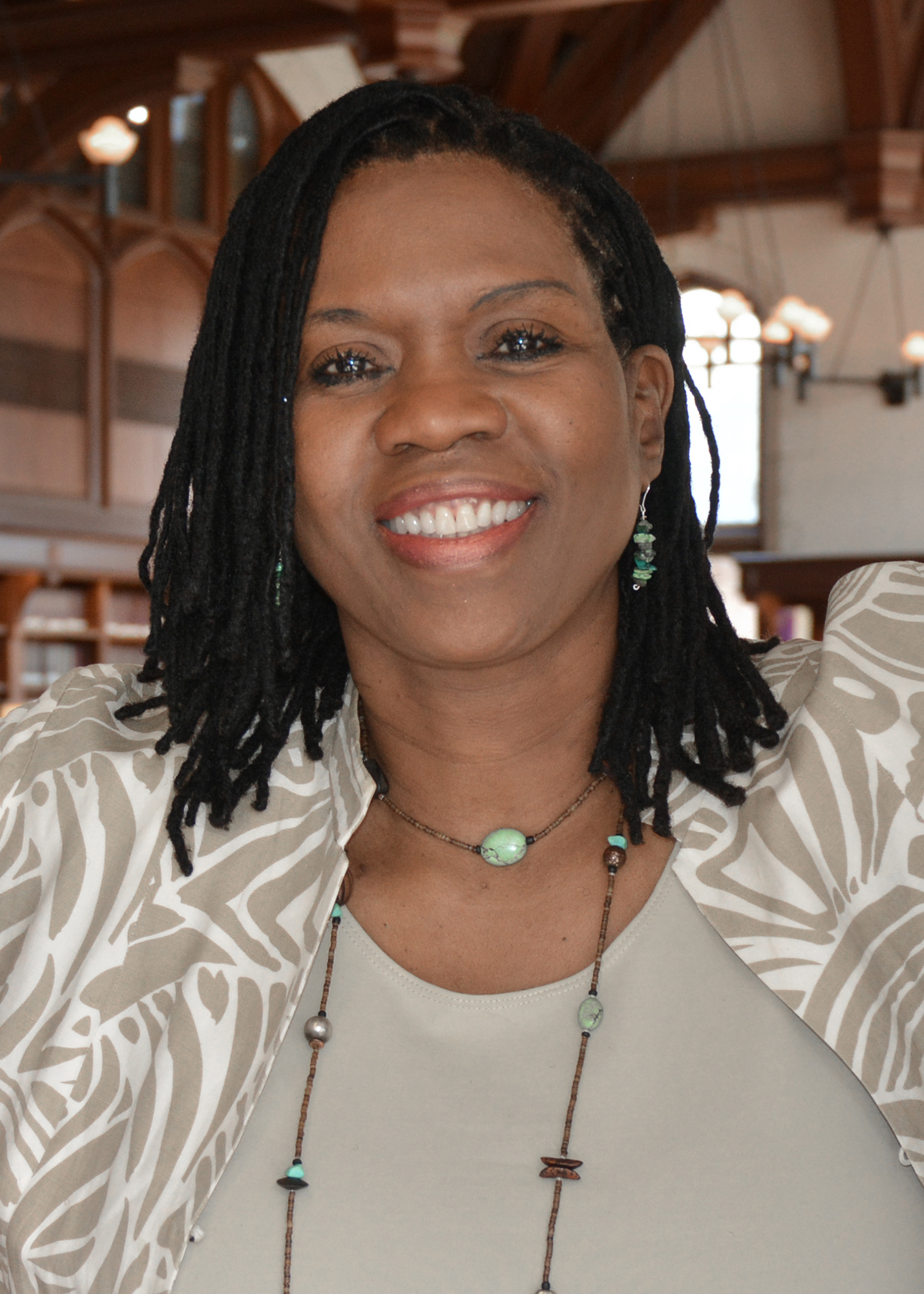 K imberly Jade Norwood is the Henry H. Oberschelp Professor of Law at Washington University School of Law. She completed her undergraduate work at Fordham University in New York. She graduated from law school at the University of Missouri-Columbia where she also became the first Black person in the school's history to become a member of the prestigious Missouri Law Review. She clerked for Federal District Court Judge after law school and practiced with Bryan Cave, LLP, before joining the faculty at the School of Law in 1990. Six years later, she became the first Black female to receive tenure in Washington University's history. She made history again by becoming the first Black female in Washington University's history to receive the Distinguished Faculty award in 2015.
At the law school, she has taught a range of courses from personal injury classes to education law and policy based courses. She recently created and teaches a course titled: Implicit Bias in the Law and in the Legal Profession. One of her seminars, entitled Race, Class & Education, involves a combination of judges, lawyers, law students, and high school students working together under a high school to law school pipeline program model. The program has won both local and national awards. She has taught in China, Japan, and the Netherlands and has supervised public interest externships in Ghana and Kenya. She also conducts implicit bias workshops around the country with law firms, lawmakers, judges and educators.
Her first book: Color Matters: Skin Tone Bias & the Myth of a Post-Racial America, was published in 2014. In 2015 she organized the first International Colorism conference on U.S. soil. Her second book: Ferguson's Fault Lines: The Race Quake that Rocked a Nation was published in 2016.
Professor Norwood served as a Commissioner on the American Bar Association's Commission on Diversity and Inclusion 360 and co-chaired its implicit bias committee. She was a member of the Municipal Court Work Group, charged by the Missouri Supreme Court to make recommendations to the Supreme Court on municipal court reforms. She is currently a Commissioner on the Missouri Supreme Court's Racial and Ethnic Fairness Commission. She is a member of the American Law Institute, a Fellow with the American Bar Foundation and is a member of the Ferguson Monitoring Team, which is in the process of monitoring the consent decree entered in U.S. v. Ferguson.
Presenters
Dr. Dot Brauer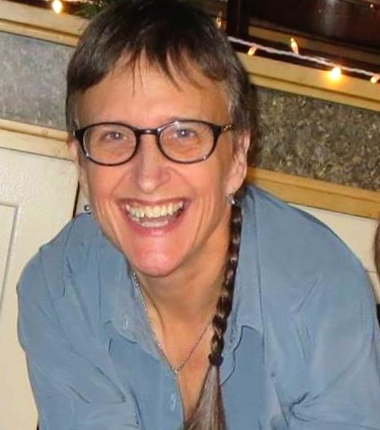 Dot Brauer (pronouns: they/them/theirs), has directed the LGBTQA Center at the University of Vermont since 2001. Dot holds a BA in Psychology from the University of Virginia, a MA in Psychology from Antioch New England Graduate School and will receive their EdD in Leadership and Policy Studies from the University of Vermont in May, 2017. Dot is frequently asked to present and has published articles and chapters on sexual orientation, gender identity, and inclusive higher education practices. Dot Brauer's leadership of LGBTQA initiatives at UVM has received attention in national and global news media outlets including the NY Times and the Chronicle of Higher Education.
Dr. Patrick Brown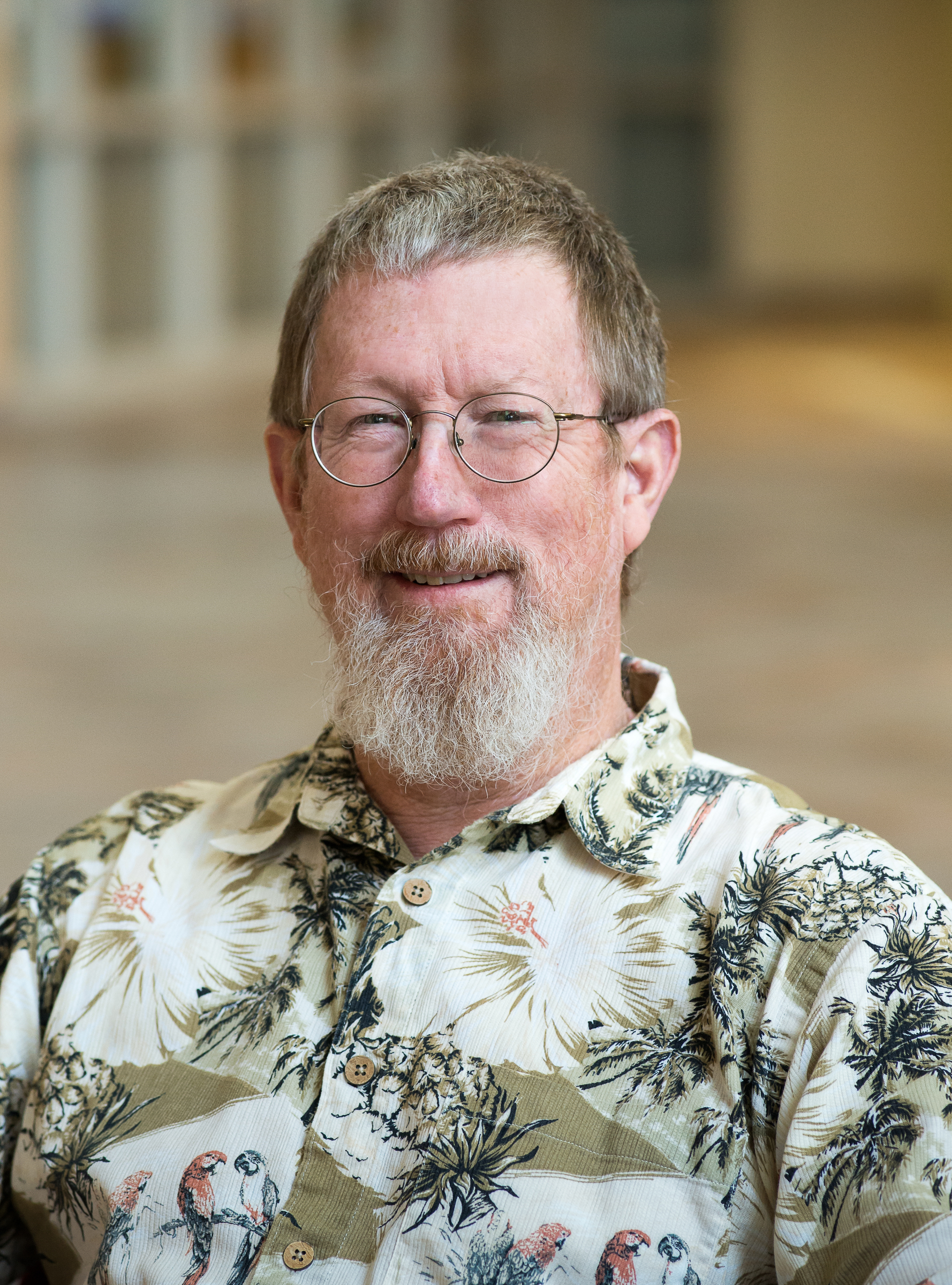 Pat received his Bachelor of Arts degree in Psychology from the University of Florida, his Master and Specialist of Education in Counselor Education from the University of Florida, and his Doctorate of Education in Educational Administration and Leadership from the University of Vermont. He is currently the Director of Student Life and the Dudley H. Davis Center at the University of Vermont. During his 37 year tenure at the University of Vermont Pat has served as Assistant Director of Student Activities, Director of Student Activities, Interim Associate Dean of Students, and Interim Assistant Vice President for Student Affairs. While at Vermont he provided leadership and management to a $7.5M renovation and addition to the Billings Student Center and the mid-1980's, and most recently for the newly constructed Gold LEED Certified 280,000 square foot Dudley H. David Center. Beyond his current Davis Center duties, the Department of Student Life coordinates Orientation, First Year Student Programs, Student Leadership and Involvement, Community Service and Volunteer Programs, Marketing, Media Advising, Outdoor Programs, Greek Life, and Campus Programs. Pat has also taught undergraduate and graduate courses on a regular basis, and is currently teaching at the Community College of Vermont.
Dr. Jan Carney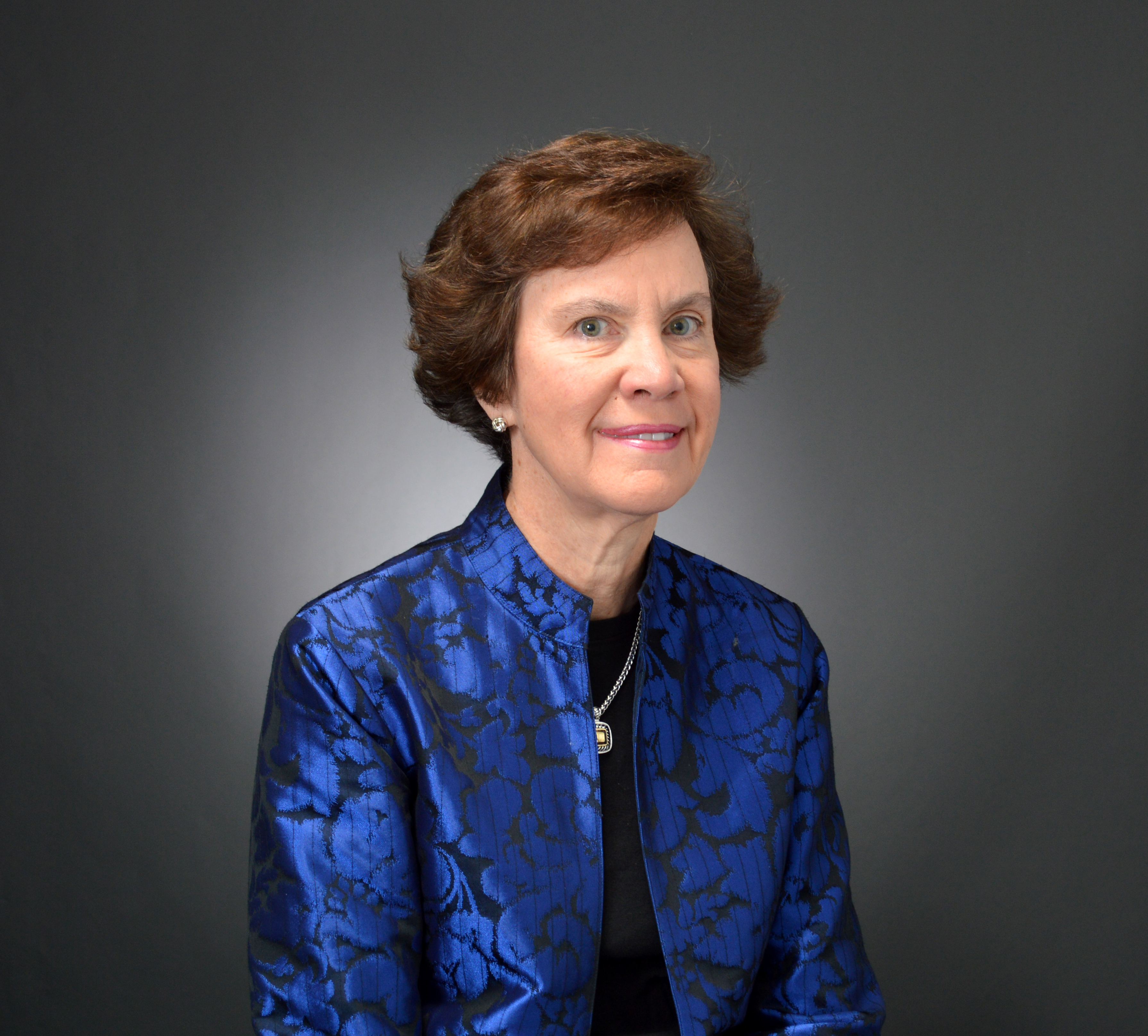 Jan K. Carney, MD, MPH is Associate Dean for Public Health and Professor of Medicine at the University of Vermont College of Medicine. She earned an AB from Middlebury College, MD from the University of Cincinnati College of Medicine, and Master of Public Health (MPH) at the Harvard School of Public Health. Prior to her full-time faculty appointment at the University of Vermont College of Medicine, she served as Vermont's Commissioner of Health from 1989-2003, under three gubernatorial administrations. At UVM, Dr. Carney is involved in public health and health policy education, research, practice and service. She directs UVM's graduate public health programs, and teaches students in the College of Medicine and Honors College. She currently serves as Vice President of the Faculty Senate.
Sarah M. Childs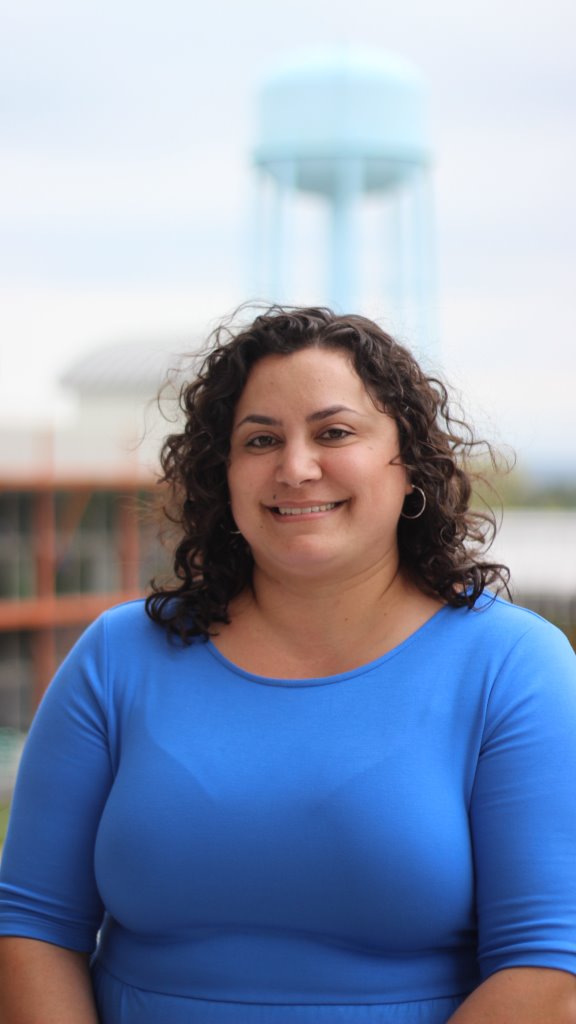 Saludos! I am Sarah M. Childs, Assistant Director of The Mosaic Center for Students of Color at UVM. In this position I focus most of my efforts on supporting the student of color community at UVM via programs, direct services and collaboration with colleges and departments across campus. Aside from my professional role, I am in the data collection stage of my doctorate in Educational Leadership and Policy Studies at UVM. My research interests focus on Latinx college students and even more specifically on the undocumented student community. My doctoral research focuses on exploring the psychological impact that immigration status has on undocumented Latinx college students.
I was born and raised in Tucson, AZ. Upon completing my studies at Northern Arizona University in Elementary Education with an emphasis in Spanish (2005) and UVM in the Higher Education & Student Affairs Administration Program (2008), I worked at Texas A&M and IUPUI in multicultural affairs with a focus on Latinx student engagement and success initiatives. I have been back in Vermont since January 2013.
When I am not at work or working towards the completion of my doctorate, I try to stay connected to family and friends. I enjoy all sorts of cultural events, community involvement, travel, music (especially Cumbia), quests to find real Mexican food in New England and Benito Juarez (the greatest puppy ever).
Dr. Meaghan Emery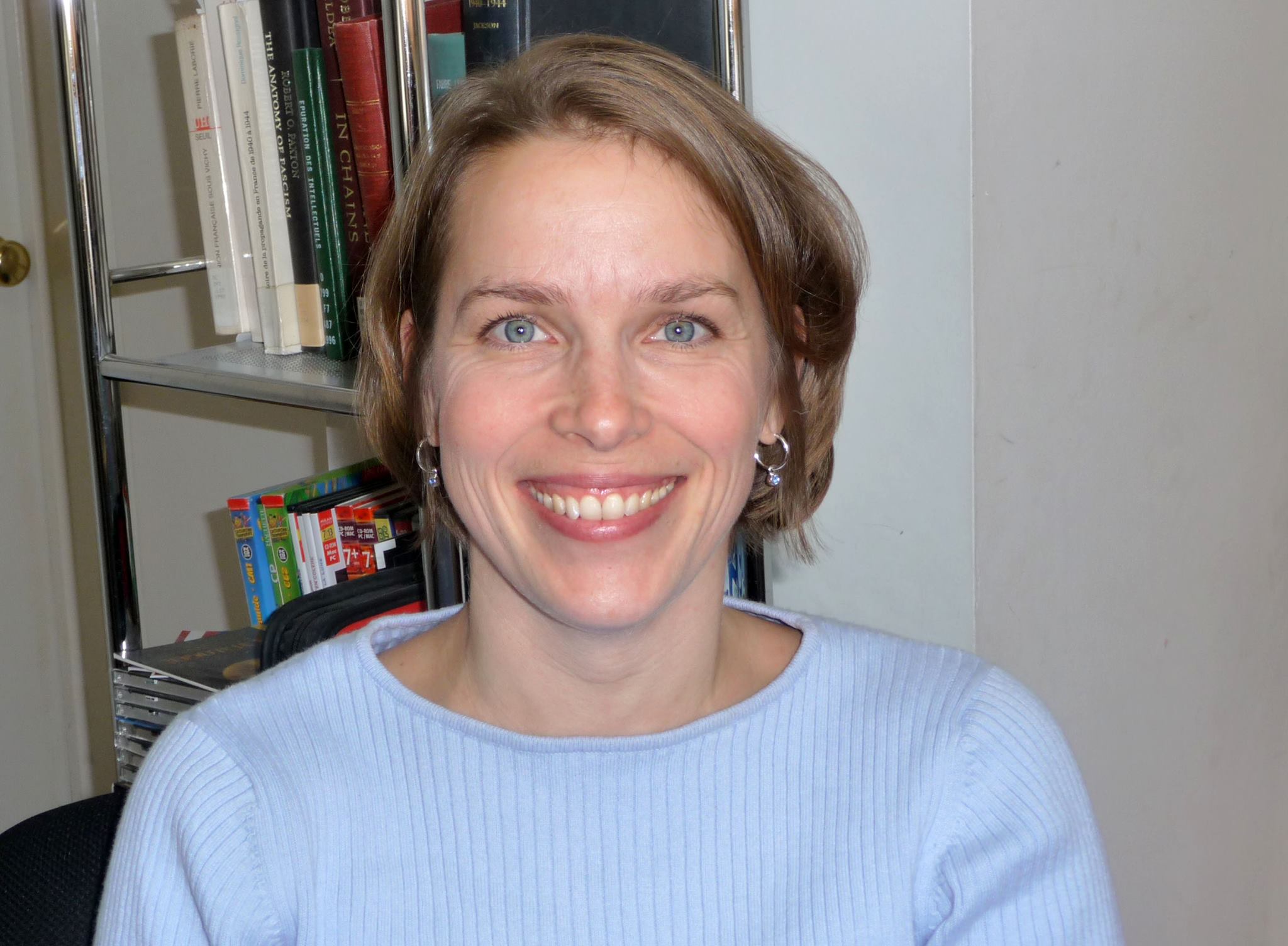 Dr. Meaghan Emery, Associate Professor of French, specializes in 20th- and 21st-century French and Francophone literature, cinema, and culture. Her most recent research focuses on the political history of the French Republic and state initiatives to facilitate the integration of non-Western and primarily Muslim immigrants into French society. Her work has been published in French Historical Studies, French Cultural Studies, and Contemporary French Civilization. She is currently writing a book on the philosophical paradigms of resistance and revolution used by contemporary French state officials, authors, and filmmakers when speaking about the still controversial and hitherto state-censored events of the Algerian War. Her research interests have also led her to delve into the thorny issues surrounding free speech as a democratic principle and hate speech as a pop culture vehicle for subversive discourse and/or form of populist political rhetoric, particularly as they pertain to political cartoons appearing in the controversial French weekly Charlie Hebdo. She has increasingly encountered similar debates in her contemporary French culture classes as well as in her service post as a city councilor in South Burlington.
Dr. Ilyse Morgenstein Fuerst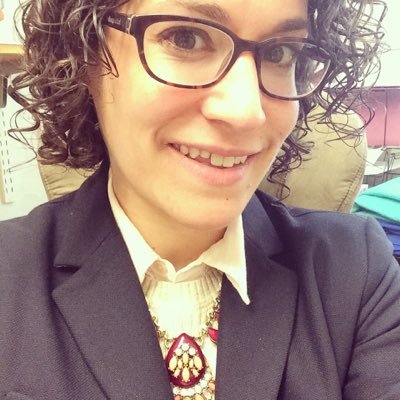 Ilyse R. Morgenstein Fuerst is an Assistant Professor of Religion at the University of Vermont and is also the current Director for the Middle East Studies program. Her work focuses on definitions of Islam and Muslims, especially as they relate to power and imperialism, in South Asia. She has published scholarly articles on definitions and history of religion, Indo-Persian manuscripts, and the study of Islam in academia; she has also published digitally on issues ranging from Islamophobia to the "religion" of spin classes. Dr. Morgenstein Fuerst's first book, Indian Muslim Minorities and the 1857 Rebellion: Religion, Rebels and Jihad is under contract and addresses the racialization and minoritization of Muslims in British India after the Great Rebellion of 1857. At UVM, she teaches courses on Islam, modernity, imperialism, theory and methods in religious studies, and Hindu traditions. Dr. Morgenstein Fuerst has a Twitter addiction, and uses it as a pedagogical tool in all her classes, as her students will confirm. Find her there: @ProfIRMF.
Dr. Nancy Gauvin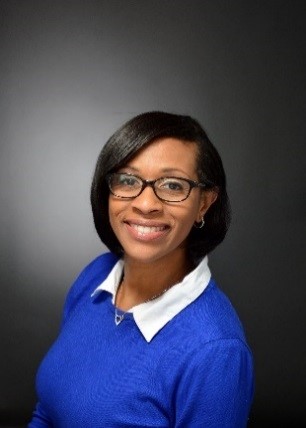 Nancy Gauvin, Ed.D., CCC-SLP is a native New Yorker born and raised in Queens, New York. Dr. Gauvin earned a bachelor's degree in communication sciences and disorders at the University of Central Florida in Orlando, Florida. She has a Master's degree in Speech-Language Pathology and a Doctorate of Education with a dual concentration in Organizational Leadership and Speech-Language Pathology from Nova Southeastern University. Dr. Gauvin specializes in Craniofacial Cleft lip and palate, swallowing disorders and voice disorders. Her dissertation focused on the supervisory process as it pertains to working with students from culturally diverse backgrounds and her current research is focused on how the supervisory process impacts culturally diverse students in the field of speech-language pathology. Dr. Gauvin is a presently a Clinical Assistant Professor for the Department Communication Sciences and Disorders in the College on Nursing and Health Sciences at the University of Vermont.
Traci Griffith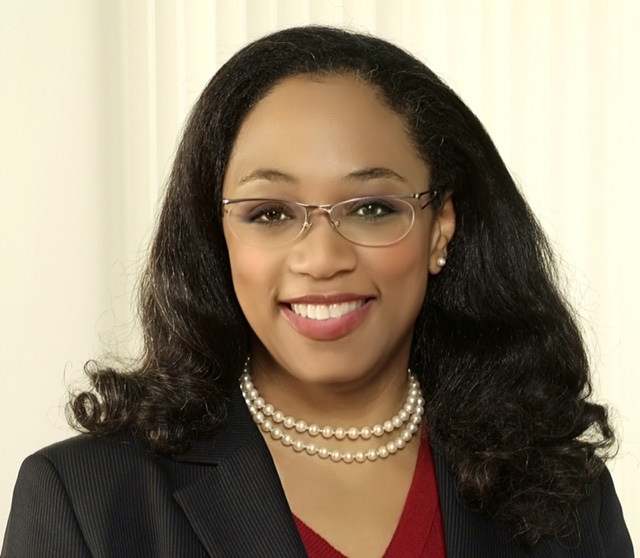 Traci Griffith came to St. Michael's College from Chicago where she was a correspondent with The Associated Press. She began her teaching career as a visiting professor in September 2001 and joined the tenure track faculty one year later. She is now a tenured associate professor and chairperson of the Media Studies, Journalism and Digital Arts Department.
She worked as a national editor for The Associated Press broadcast division in Washington D.C. and is a 1999 graduate of Notre Dame Law School.
Utilizing her law degree and her years as a professional journalist, Griffith's teaching focuses on Media Law and Ethics and Investigative Reporting. She also created a seminar course on Race, Gender and Ethnicity in Media.
Professor Griffith currently serves on the national board of the American Civil Liberties Union, and the Vermont chapter of the ACLU. She is a United Way board member and is actively involved in community affairs.
Dr. Lisa Holmes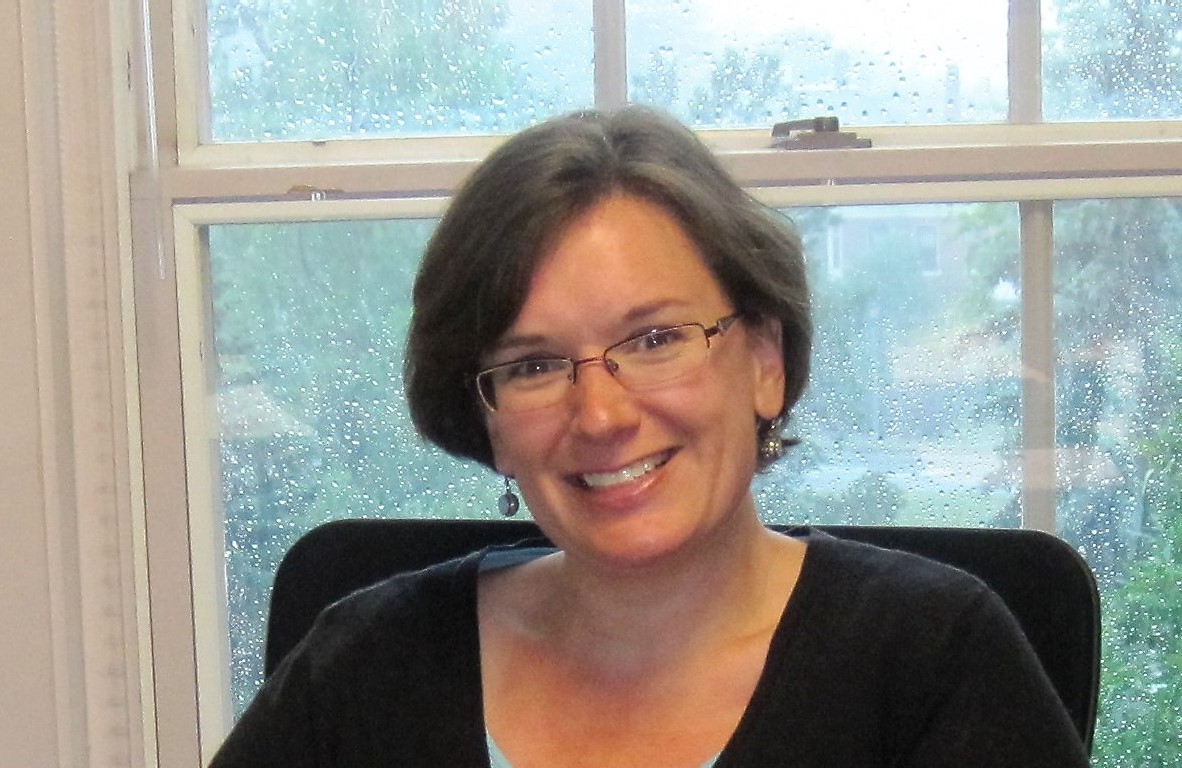 Dr. Lisa M. Holmes, Associate Professor of Political Science, specializes in judicial politics, constitutional law, gender and law, and American politics. Her research focuses on various issues surrounding the politics of appointing federal and state court judges. Her work has recently been published in P.S.: Political Science and Politics, The American Review of Politics, and Judicature. She is also the co-author of the 10th edition of Judicial Process in America, published with SAGE/CQ Press in 2017. Her current project examines the implications of politicized appointment politics on the careers and attitudes of judicial nominees.
Em Huang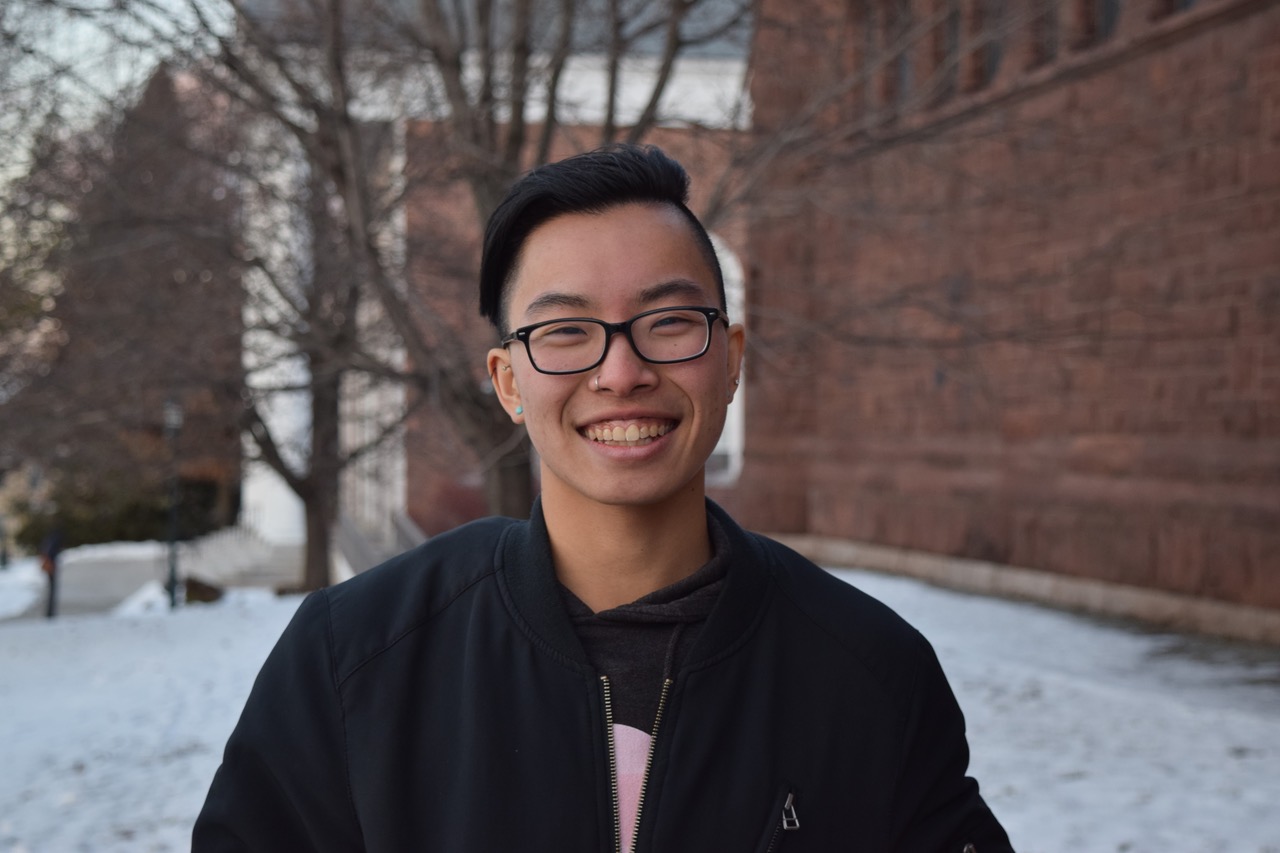 Em C. Huang (they/them) is a second year graduate student in the Higher Education and Student Affairs Administration (HESA) program and Assistant Residence Director at UVM. Their experiences as a queer and trans Asian American have informed their engagement with social justice through a multicultural and intersectional lens. They strive to educate and engage university communities as a passionate advocate for queer and trans students and students of Color.
Dr. Rachel Johnson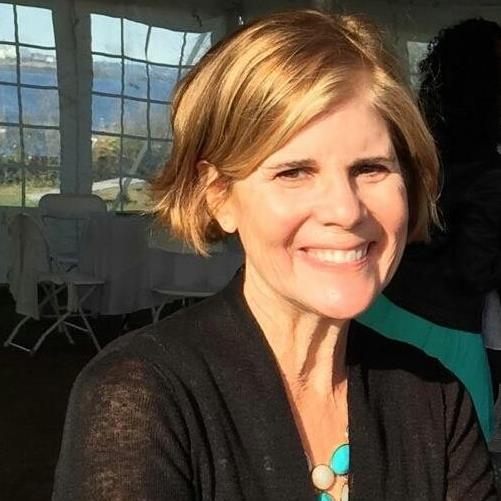 Rachel K. Johnson is the Robert L. Bickford, Jr. Green and Gold Professor of Nutrition and Professor of Pediatrics at the University of Vermont. Dr. Johnson holds a PhD and a Bachelor of Science degree in Nutrition from the Pennsylvania State University and a Master of Public Health degree from the University of Hawaii. She completed a dietetic internship at the Indiana University Medical Center and is a Registered Dietitian. She is a Fellow of the American Heart Association. Dr. Johnson served as Dean of the College of Agriculture and Life Sciences at the University of Vermont from 2001-2008 and as Associate Provost for Faculty Affairs from 2009-2011.
Dr. Johnson's research expertise covers pediatric nutrition and obesity, diet and cardiovascular disease and national nutrition policy. She has published numerous scholarly papers and book chapters on those and other topics. Dr. Johnson was the first author on the American Heart Association's 2009 scientific statement on added sugars and cardiovascular disease. She was a co-author on the American Heart Association's 2016 scientific statement on added sugars and cardiovascular disease risk in children.
Dr. Johnson was appointed by the U.S. Secretary of Agriculture, U.S. Secretary of Health and Human Services, and the U.S. Surgeon General to the Year 2000 Dietary Guidelines Advisory Committee. She served on the Panel on Dietary Reference Intakes (DRI) for the macronutrients for the National Academy of Sciences/Institute of Medicine. Dr. Johnson served on President Obama's Council on Fitness, Sports and Nutrition Science Board from 2011-2014. She was the Editor-in-Chief of Elevate Health, the research digest of the President's Council on Fitness, Sports and Nutrition from 2015-2016. She was the Chair of the American Heart Association Nutrition Committee from 2012-2014. Dr. Johnson was a member of the National Academy of Sciences/ Institute of Medicine Committee to Review WIC Food Packages from 2014-2017.
Benjamin Kennedy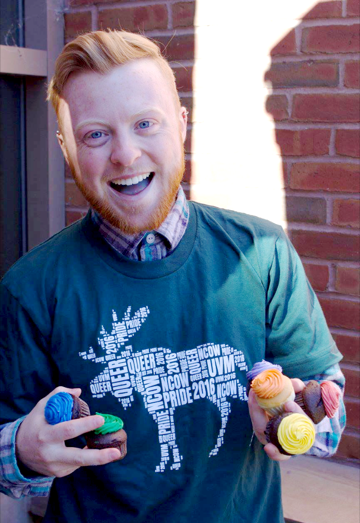 Benjamin Kennedy received his B.S in Early Childhood Special Education from the University of Vermont in 2016. He is currently pursuing his M.Ed. in Educational Leadership on the Community and Organizational Leadership track while serving as the Learning Coordinator within UVM's Center for Academic Success. Ben is passionate about social justice and equity, the accessibility of education to all learners, and is specifically interested in access to trans-competent medical care. As a vocal and out alum, he shares his story in the hopes of creating wide-spread, systematic, institutional change.
Wendy Koenig, J.D.
Wendy Koenig has a broad range of experience relating to higher education, politics and business. She began her career in Washington, DC, working for a grass-roots lobbying firm on defense appropriations issues. Over the course of her career, she has worked for a higher education search and consulting firm, opened a flag-ship office for a new media company in New York City and moved to Vermont in 2001 to head up the Association of Vermont Independent Colleges. While there, she served her 18 member colleges by lobbying on the state and federal levels, coordinating joint academic programs and professional development activities, and procuring grants and federal funds. In July 2008, she joined the staff of the Office of University Relations at UVM, and currently serves as the Director of Federal and State Relations.
Ms. Koenig has served on a number of non-profit boards including, The Girl Scout Council of Vermont, The Vermont Teacher Diversity Scholarship Program and is The Secretary of the Board of Trustees at Sterling College. Wendy enjoys sailing and biking with her partner, Greg Tomczyk. During the long winter, you can find her baking or reading historical fiction.
Jes Kraus, J.D.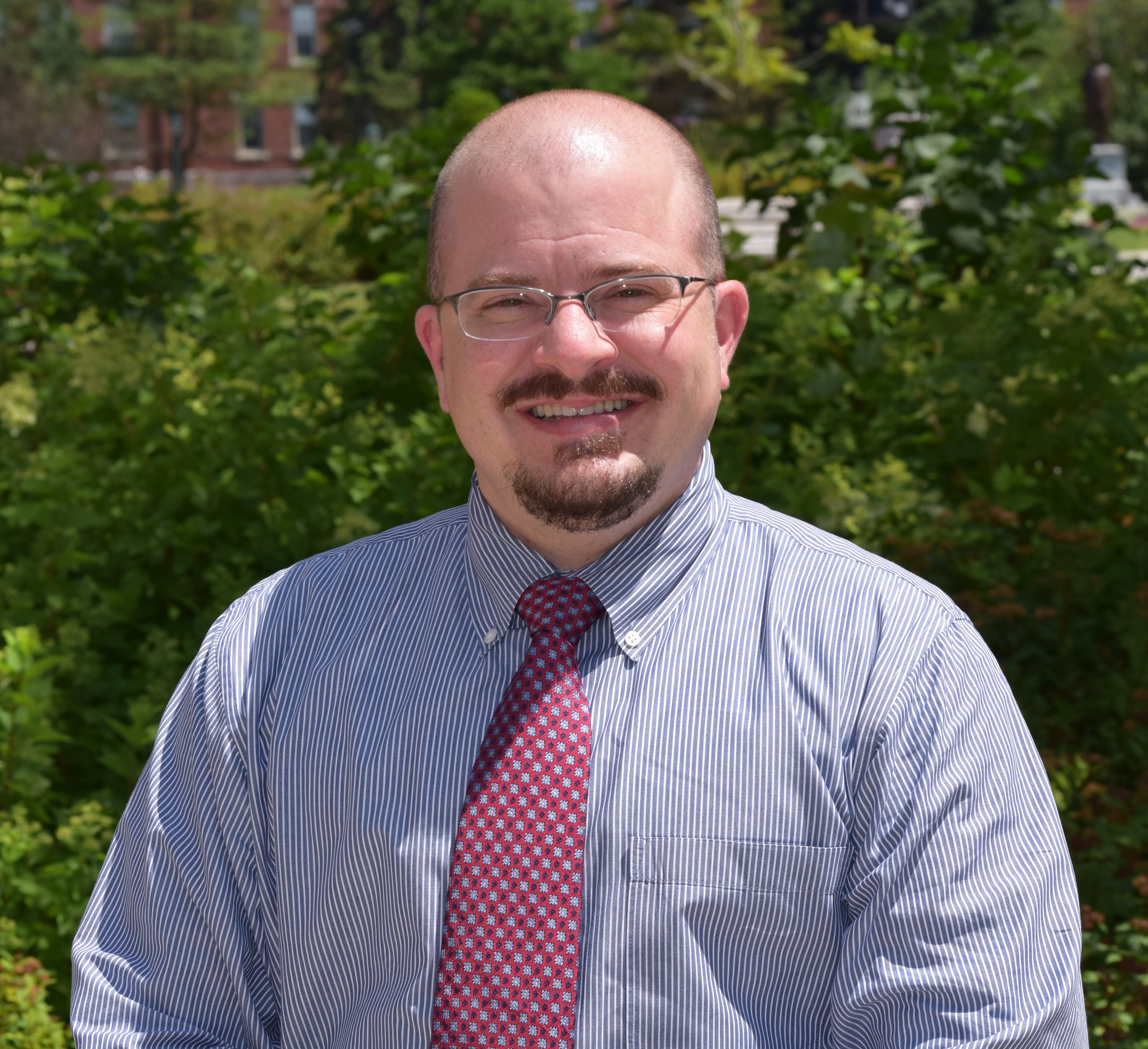 Jes leads and oversees labor and employee relations, recruitment, HR customer service, and all affirmative action and equal opportunity functions for the University. He also serves as the Campus Title IX Coordinator. Before joining the staff at UVM in 2011, Jes worked as the director of the Vermont State Employees Association, practiced as an attorney specializing in labor and employment litigation, and served as a police officer in Vermont. He earned a BS in Government from the U.S. Coastguard Academy and a Juris Doctor (cum laude) from Vermont Law School.
Dr. Teresa Mares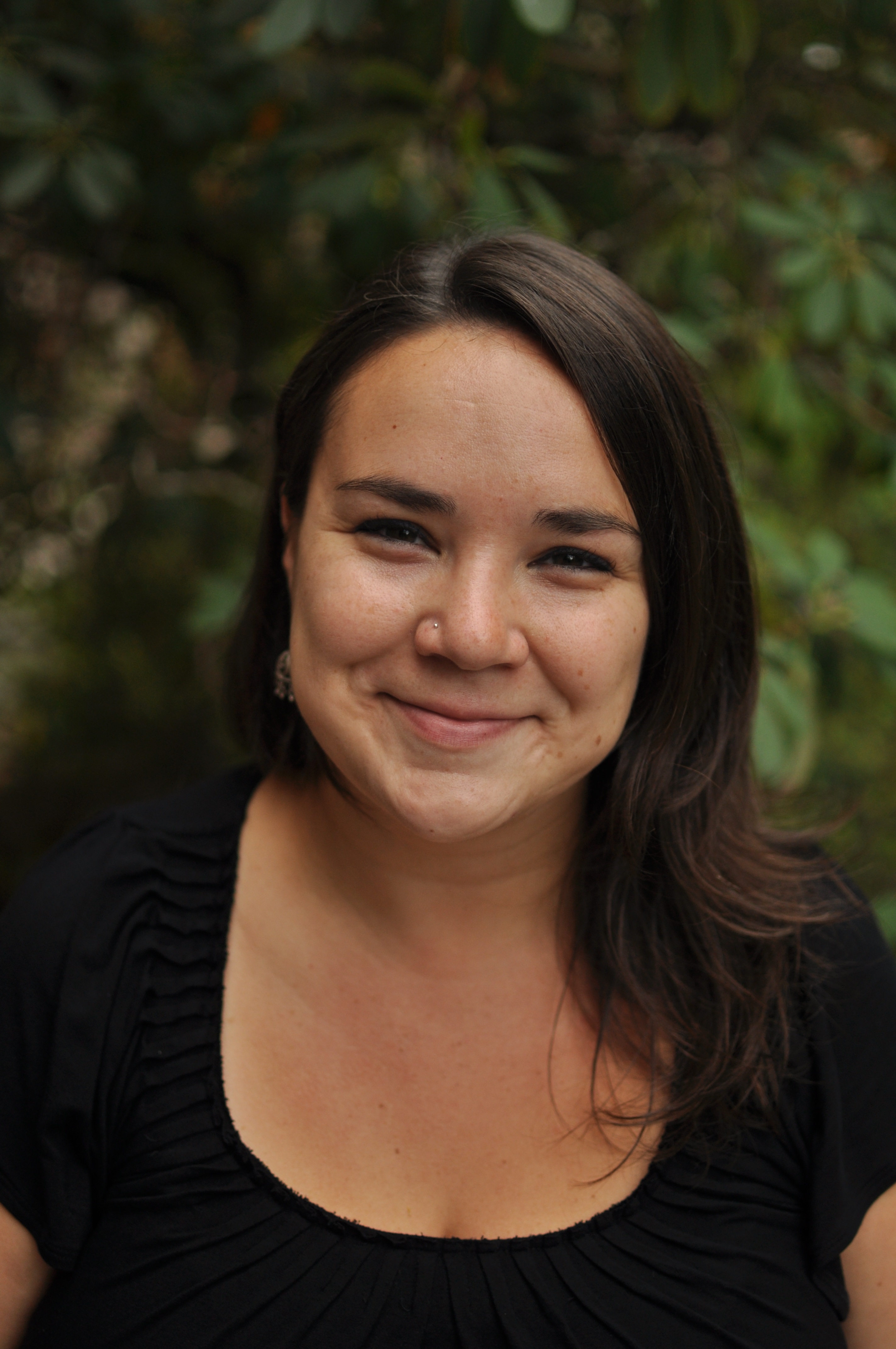 Teresa Mares, Ph.D. is an Assistant Professor of Anthropology at the University of Vermont. Dr. Mares' research focuses on the intersection of food and migration studies, and she is particularly interested in the ways that the diets and foodways of Latino/a immigrants change as a result of migration. Since 2011, she has worked on an ethnographic study examining food security and food access among Latino/a dairy workers in Vermont. Dr. Mares is currently writing a book based on this project, entitled The Other Border: Sustaining Farmworkers in the Dairy Industry.
Daniel Sanchez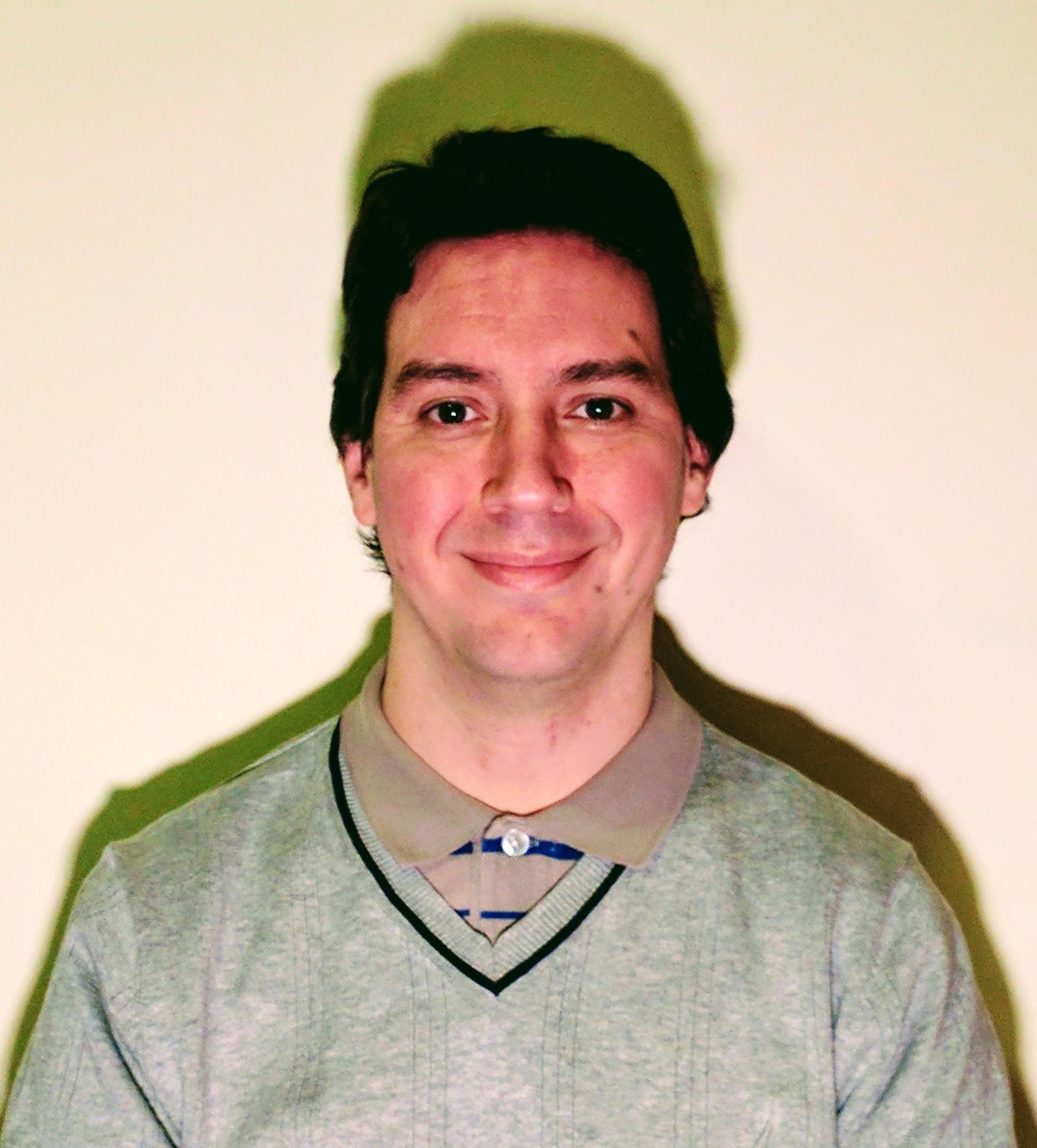 I'm a dual US-Mexican national. I've been raised in two cultures in two countries while speaking two languages fluently. My professional occupation is in the US immigration process, which has influenced me to take a more personal interest on the topics of migration. I have lived in Vermont for 17 years and I am an alum of St Michael's College (Bachelors Degree in Political Science) and UVM (Masters in Public Administration). My primary interests are in American domestic politics, migration issues, history and sciences.
Dr. Mariko Silver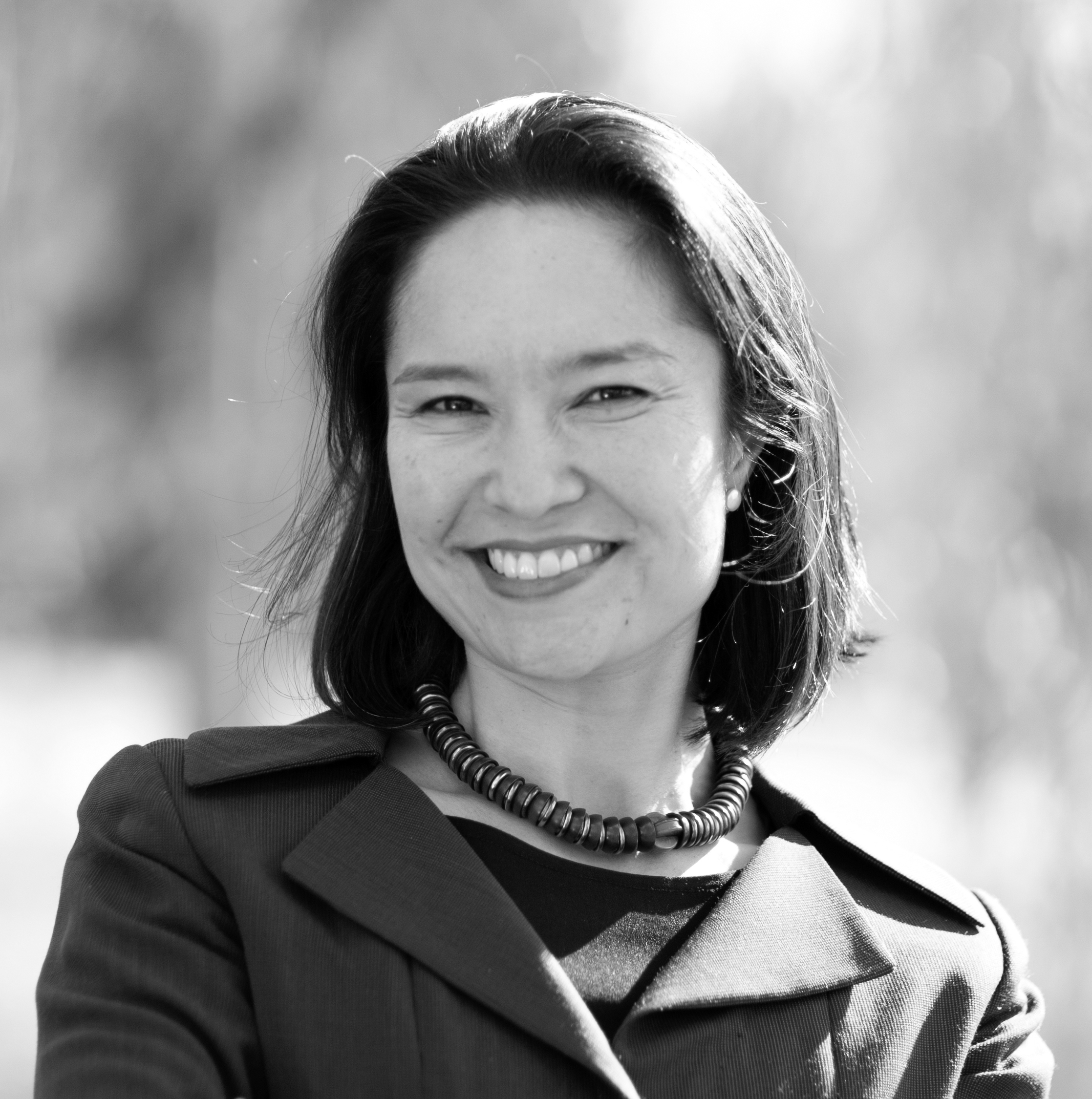 Dr. Mariko Silver took office as president of Bennington on July 1, 2013. Prior to this appointment Dr. Silver was a senior advisor to the president of Arizona State University (ASU). She previously held roles in the Obama administration, in the administration of Arizona's governor Janet Napolitano, and at Columbia University.
Silver served in the Obama administration as Acting Assistant Secretary for International Affairs and Deputy Assistant Secretary for International Policy of the US Department of Homeland Security where she spearheaded the creation of the first department-wide international strategy, managed the Department's international engagements, and co-developed a global initiative to enhance aviation security. Prior to that, she served as Policy Advisor to Arizona Governor Janet Napolitano, with responsibility for the state's public and private universities, community colleges, and vocational institutions; the Arizona Department of Commerce; and Science Foundation Arizona. In these capacities she has worked with multiple communities and constituencies around the world and very close to home.
In the Office of the Executive Vice Provost of Columbia University, Silver co-developed a multi-institution research response to the events of 9/11 and helped establish the International Innovation Initiative (I-3). She has also worked in London, UK; Bangkok, Thailand; and at the United Nations headquarters in New York City.
As senior advisor to ASU President Michael Crow, Silver was a key strategist in what Newsweek called "one of the most radical redesigns in higher learning since the origins of the modern university." She designed and led international and community initiatives focused on economic development, interdisciplinary science initiatives, and student success. Silver also served as Professor of Practice in ASU's School of Politics and Global Studies and established international research and teaching partnerships, including the international University Design Consortium.
Silver sits on the board of Mass MOCA, is serving a three-year term on the Commission on Institutions of Higher Education of the New England Association of Schools and Colleges (NEASC), and also serves on the Climate Leadership Steering Committee of Second Nature, an organization that works with colleges and universities to help make the principles of sustainability fundamental to every aspect of higher education. She has in the past served on the boards of the Humanity in Action Foundation, Planned Parenthood of Arizona, and the Arizona Commission on the Arts, and is a member of the American Association of Geographers and a former term member of the Council on Foreign Relations.
Silver holds a BA in History from Yale University, an MSc in Science and Technology Policy from the University of Sussex (UK), and a Ph.D. in Economic Geography from the University of California at Los Angeles (UCLA).
Silver is married to musician Thom Loubet and is the mother of two children./p>
Dr. Annie Stevens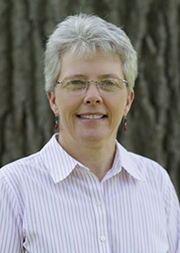 Annie Stevens, Ph.D., was appointed Vice Provost for Student Affairs in July 2013. Annie arrived at UVM in 1997 as the Director of Residential Life and then served as the Associate Vice-President for Student and Campus Life for 12 years.
As a member of the Provost and President's Senior Leadership teams, Annie helps shape the overall foundation and direction for the student life of the campus, integrating curricular and co-curricular experiences. She is responsible for providing leadership to ensure the effective coordination of a wide spectrum of student affairs programs and services in order to achieve student development and learning outcomes that result in an overall experience that supports students in being healthy, successful, and engaged.
During her tenure at UVM, Annie has provided leadership for several successful campus and division initiatives:
Enrollment growth and increased diversification of 2,000 additional undergraduate students over 10 years
Program development, design, and financing of new and renovated residence halls through a 10-year Residential Life master plan (2002-2012)
Program development, design, and financing of the University's Davis Center
Integration of 6 Residential Learning Communities within the residence hall system
Creation of the university's C.A.R.E. team, a multi-disciplinary group representing 12 campus departments coordinating and responding to students' behavioral and mental health concerns
Internationalization initiatives including the U.S.-Sino Pathways Program and the Global Gateway Program
Coordination of the Division of Student Affairs diversity initiative which focuses on the recruitment, retention and multicultural competency of staff from diverse backgrounds, cultures and identities
Annie also holds a variety of other leadership roles at the university:
Co-Chair of the First-Year Experience Advisory Board
Co-Director for the Emergency Operations Center
Chaired the President's Commission for Social Change (2007-2013)
Her 27 years of professional experience in student affairs has included positions at The University of North Carolina at Chapel Hill and The University of California at Berkeley. Education is her passion – she earned a bachelor's degree at St. Lawrence University, a master's in Higher Education Administration at the University of Vermont and a doctoral degree in Counseling and Student Personnel Services at The University of Maryland, College Park.
Annie is recognized nationally as a Senior Student Affairs Officer within the American College Personnel Association and is a member of the Senior Student Affairs Advisory Board. Annie is also a member of the National Association of Student Personnel Administrators and provides mentorship to undergraduates interested in the field of higher education through the NASPA Undergraduate Fellows Program.
Annie enjoys adjunct teaching in the Higher Education and Student Affairs Graduate Program at UVM and is also the co-editor of Out and About Campus: Personal Stories of Lesbian, Gay, Bisexual, and Transgender College Students.
Chenoa Bah Stilwell-Jensen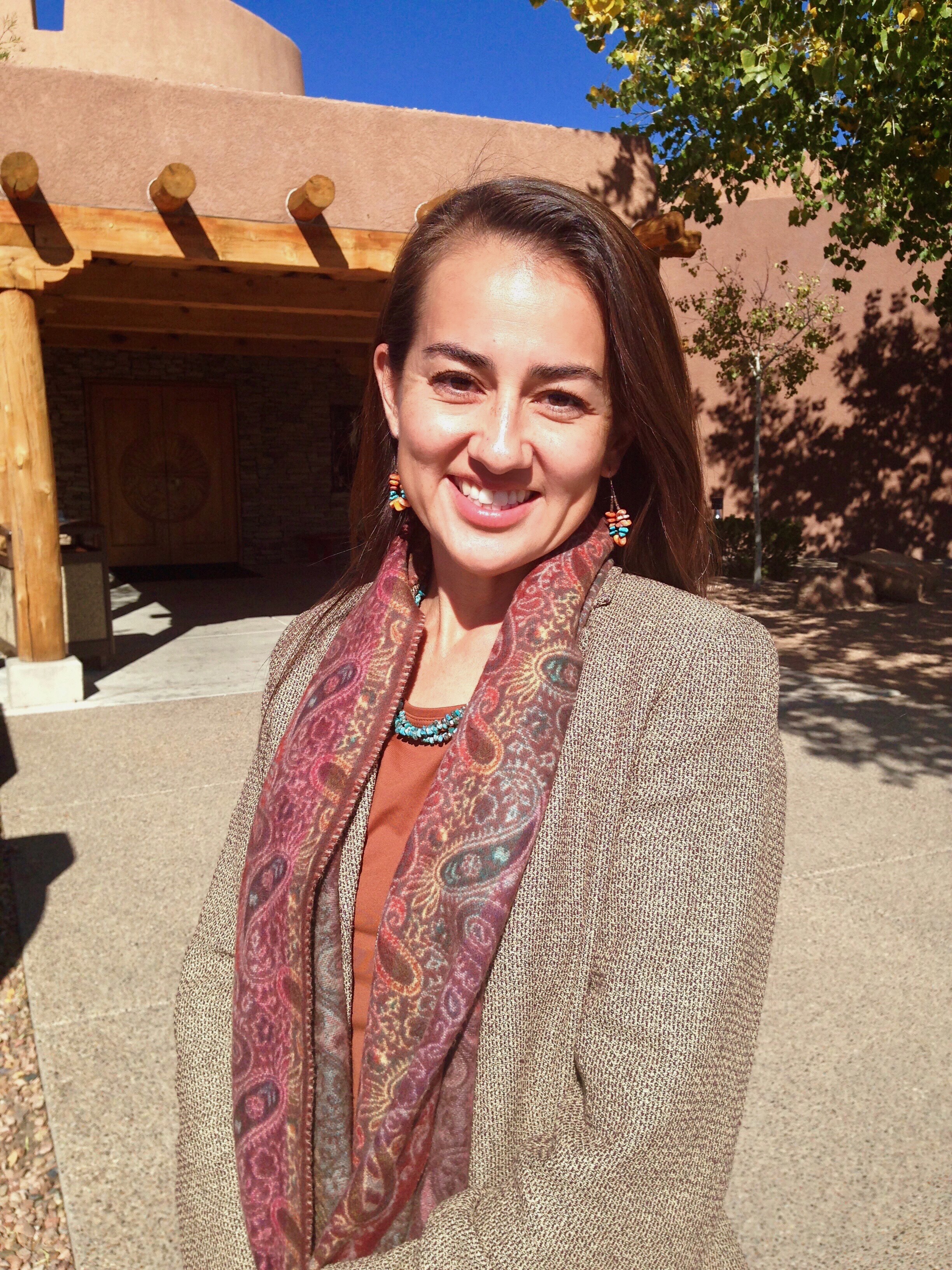 Chenoa Bah Stilwell-Jensen teaches at the University of New Mexico where she is completing her PhD in the Department of Communication and Journalism in Health and Cultural Communication. As a cultural educator, she advocates for the promotion of indigenous lifeways and language preservation. Deeply rooted in a Navajo (Dine) and bi-cultural family, Chenoa Bah is active with youth empowerment and community wellness.
Chenoa Bah has worked extensively in educational, clinical and governmental settings. Her experiences range from policy development in non-profit community organizations to quality improvement trainings in university administrative programs. She advocates for the needs of historically marginalized, underserved and vulnerable populations centering on cultural relevancy, inclusion and equity. Ultimately, Chenoa Bah cultivates the importance of restorative justice through the bridging of intercultural communication, narrative-based teachings and service learning with students, families and communities.
President Tom Sullivan, J.D.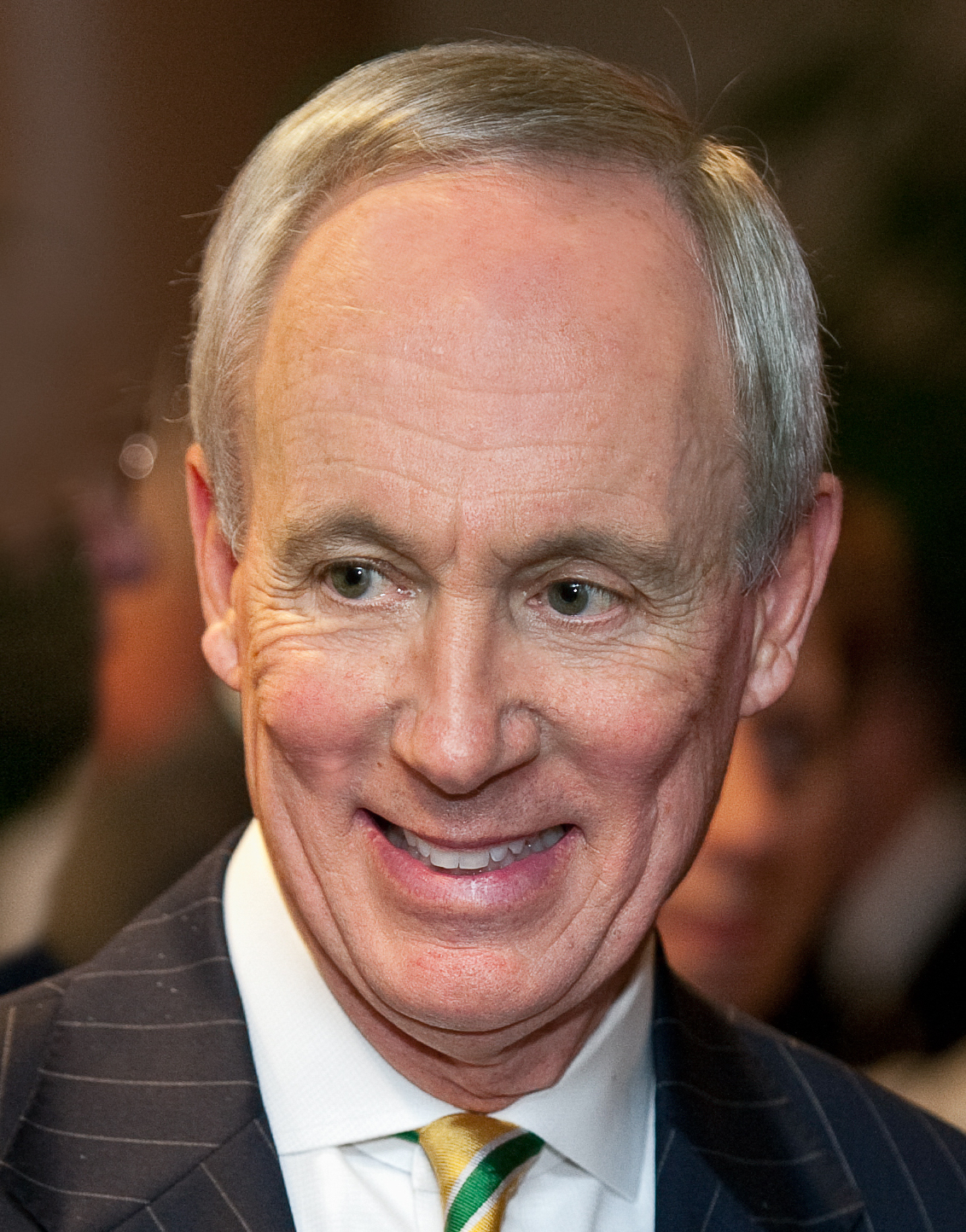 Tom Sullivan became the 26th President of the University of Vermont in July 2012. Prior to becoming President, he served as Senior Vice President for Academic Affairs and Provost at the University of Minnesota, 2004-2012.
He served as the eighth dean of the University of Minnesota Law School from 1995 to 2002. Upon finishing his term as dean, he returned to full-time research and teaching. In June 2003, he received the J. William Elwin, Jr., Award from the American Bar Association for leadership and contributions to law school development. At the University of Minnesota Law School, he has received the Stanley V. Kinyon Teacher of the Year Award for Excellence in Teaching. He has chaired the ABA Section of Legal Education, and has chaired the Association of American Law Schools Sec-tion on Antitrust and Economic Regulation. On several occasions, he has been a consultant to the U.S. Senate Judiciary Committee on judicial nominations to the Supreme Court, and to the U.S. Senate Commerce Committee on mergers. In 2015, he received the Robert J. Kutak Award from the American Bar Association for his contributions to the legal academy, the judiciary, and the Bar. Since 1984, he has been an elected member of the American Law Institute (ALI), and a Fellow of the American Bar Foundation since 1994.
He is a nationally recognized authority on antitrust law and complex litigation, having authored eleven books and over 50 articles. He and co-author Professor Richard Frase published Propor-tionality Principles in American Law: Controlling Excessive Government Actions (Oxford Uni-versity Press, 2009). He is the co-author, with Professors Herbert Hovencamp, Howard Shelanksi, and Christopher Leslie of Antitrust Law, Policy, and Procedure (7th ed., 2014) and co-author with Professor Jeffrey Harrison of Understanding Antitrust and Its Economic Implications (6th ed. , 2014). Most recently, he published Complex Litigation with Professors Richard Freer, Doug Floyd and Brad Clary (2nd ed., 2014). He also published Private Antitrust Actions (Little, Brown & Co., 1996) with Douglas Floyd. In 2013, he published The Arc of Due Process in American Constitu-tional Law with Toni Massaro (Oxford University Press).
On two occasions he has been a visiting faculty member at Georgetown University Law Center in Washington, D.C. He twice has been a visiting scholar at Cambridge University in England. During the fall semester 2002, he was a visiting professor of law at the University of California, Berkeley (Boalt Hall) and in 2012 he was a visiting faculty member at New York University. Before coming to the University of Minnesota, Sullivan served for six years as dean of the University of Arizona College of Law and as associate dean at Washington University in St. Louis. He began his career in higher education as a faculty member at the University of Missouri, Columbia. He graduated magna cum laude from law school at Indiana University in 1973, where he served as an editor on the Indiana Law Review. After law school, he clerked for a federal judge, in Miami Florida, and thereafter was a trial attorney in the U.S. Department of Justice in the Attorney General's Honors Program. Before entering Law School teaching in 1979, he was an antitrust litigator with the New York and Washington, D.C., firm of Donovan, Leisure, Newton, and Irvine. Throughout his career he has continued to serve as a consultant on antitrust, complex litigation, constitutional law, and Federal Court matters.
Dr. Nagesh Rao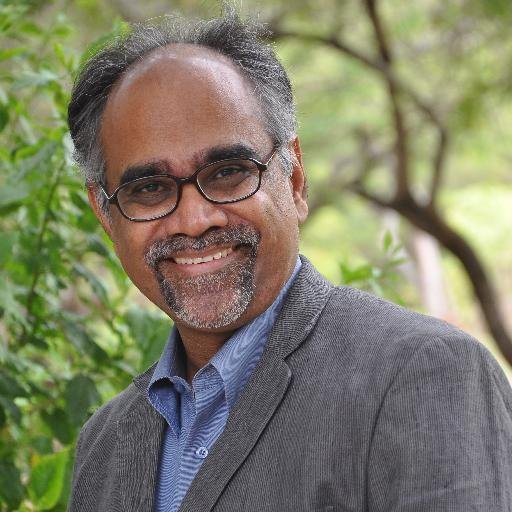 Dr. Nagesh Rao is a teacher, storyteller, dancer, listener, statistician, poet, and a proud father of two daughters. His many marginal experiences—first as a Kannadiga in a Tamil State; as an accountant in an artist's soul; then, for 20-odd years, an East Indian in Mississippi, Michigan, Ohio, and New Mexico; six years in India and now a resident back in the U.S.—give him a wealth of stories and theories to share about the many Indias, about discovery of self and others, and about how to be an effective change agent. He also happens to be a Special Advisor to the Executive Dean, Heritage College of Osteopathic Medicine, Ohio University.
Eloisa Romero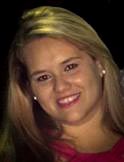 Eloisa A. Romero is a first-year graduate student in the Higher Education & Student Affairs Administration Program at The University of Vermont. Eloisa was born in Mexico and arrived to the United States at the age of 9. She calls Pomona, California home as this is where she grow up. Eloisa received a dual bachelor's degree in Science and Art from California State University Fullerton. She has a passion to help and support undocumented immigrant communities and wants to create accessibility for undocumented students in higher education.
Becky Swem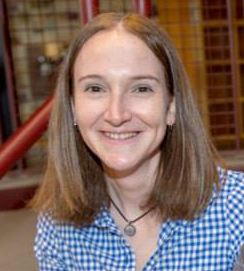 Becky Swem (she/her) joined the LGBTQA Center as the Education and Outreach Coordinator in the summer of 2013. She received her Master's in Student Affairs Counseling from SUNY Plattsburgh in December of 2012. Becky has presented on gender inclusive practices and sexual orientation across campus among students, staff, and faculty, as well as in the community to include Chittenden Unit for Special Investigations, immigration, UVM Medical Center staff, Howard Center clinicians, and local schools. Her interests include college student development with a focus on intersectional identity development.
Dr. Lori Vick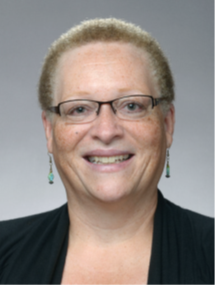 Lori Vick, PhD, RN is a native Iowan. She received bachelor of science degrees in nursing and biology from Iowa Wesleyan University, in Mt. Pleasant, Iowa. A master of arts in teaching from Western Illinois University, in Macomb, Illinois, and a doctor of philosophy in nursing from the Medical University of South Carolina in Charleston, South Carolina. Dr. Vick's research has been grounded in the latest understanding of interdisciplinary team care for patients and families and relies upon holistic concepts, scientific, and humanistic understanding to address the multidimensional needs of vulnerable persons. Currently she is interested in preemptive genetic/genomic testing as a means of disease prevention or improving chronic disease health management. Dr Vick is currently a Clincial Asssitant Professor of Nursing for the Department of Nursing in the College on Nursing and Health Sciences at the University of Vermont.
Melanie Waldbrise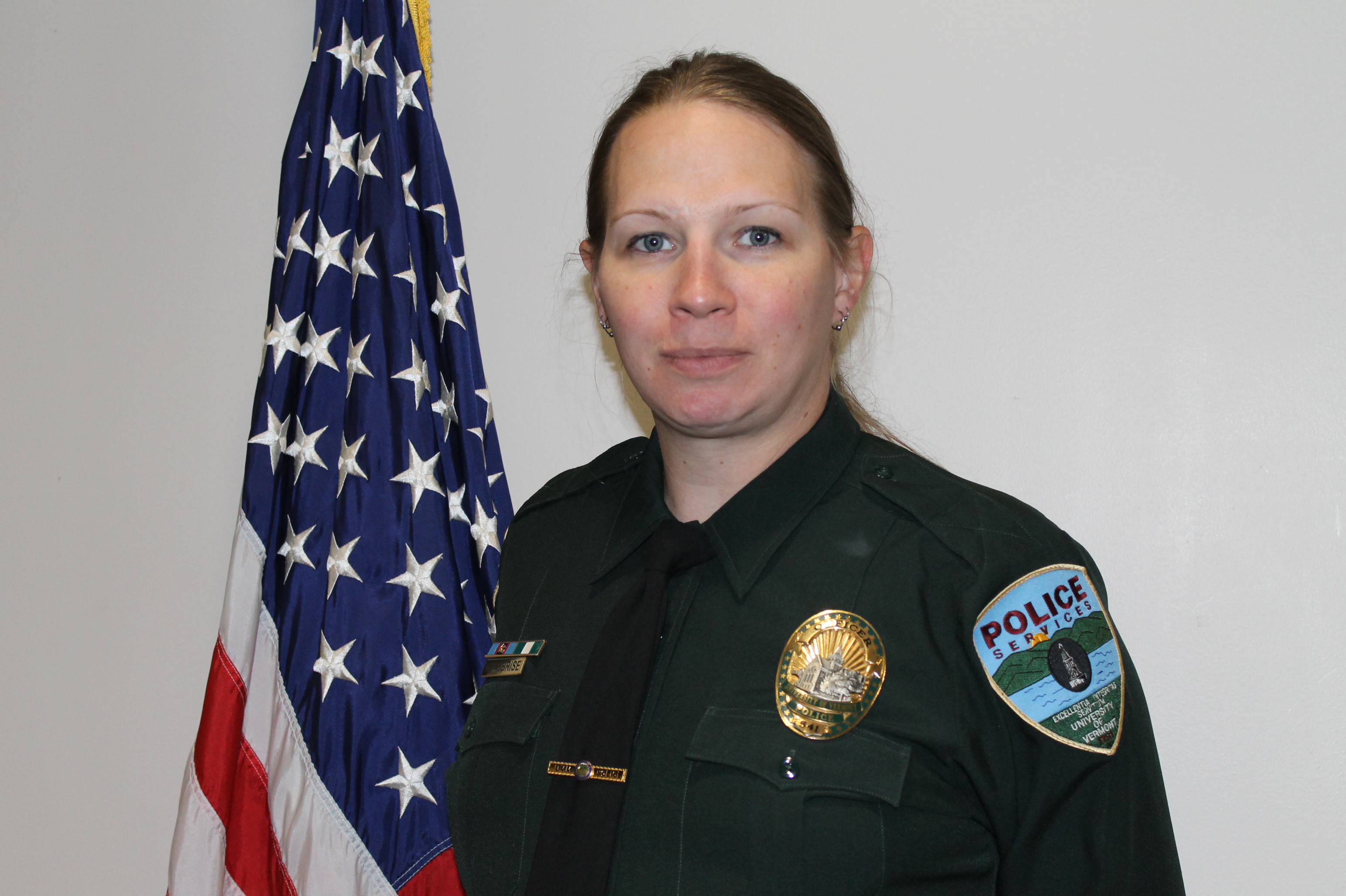 Melanie Waldbrise has been with UVM for a total of seven years. She started in 2010 as an undergraduate, earned a BA in psychology, then became professionally involved with the University as a police officer in 2013. She lives openly as a transgender woman in order to foster relationships between the LGBTQA and law enforcement communities and has earned the University's AFS Diversity Initiative award for her hard work in education and outreach. She has taken on new responsibility at UVM Police Services by becoming a Field Training Officer and is helping train new recruits to the department and profession. Her efforts ensure that all officers in the department, old or new, are aware of the complexities of gender identity and are able to respectfully interact with a diverse population no matter the circumstances.
Rezwana Zafar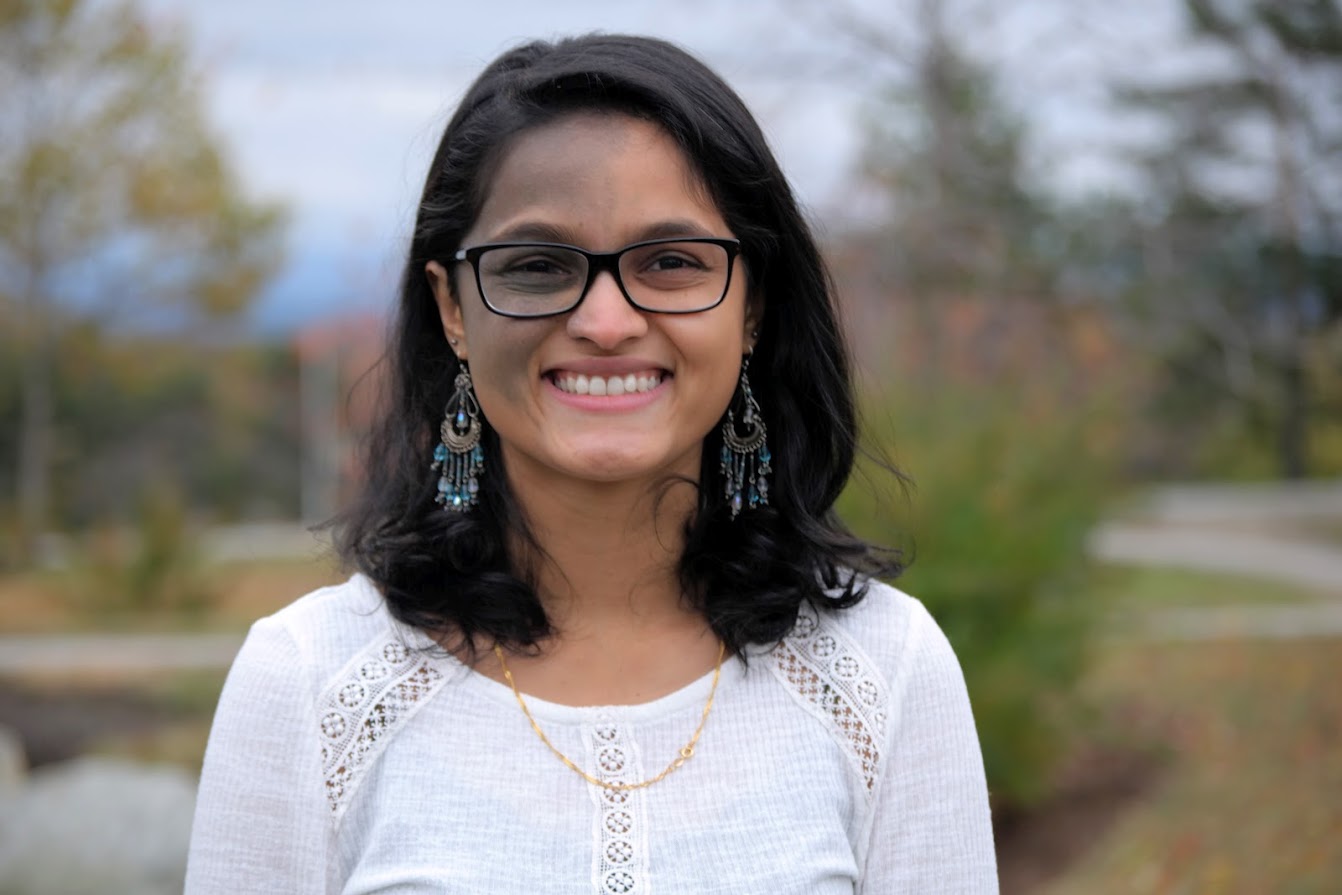 Rezwana Zafar is the Coordinator for Assessment & Retention in The Mosaic Center for Students of Color at The University of Vermont. She and her family emigrated to the United States in 1996 from Bangladesh and have since built a home in Queens, NY. Rezwana has been active in the environmental justice movement in her community, as well as around issues of race and class. She moved to Vermont in 2013 to pursue her M.S. in Natural Resources. Her thesis focused on social movement mobilization.
Hosts
Dr. Cynthia Belliveau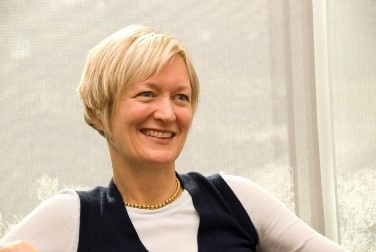 Dr. Belliveau is Dean of University of Vermont Continuing and Distance Education and a faculty member in UVM's Department of Nutrition and Food Science and College of Education and Social Services. Dr. Belliveau's research is in food systems, primarily focused on cooking and eating as pedagogical methods in various disciplines. As Dean, Dr. Belliveau over-sees hundreds of courses and programs for pre-college students, college students, and professional adults both on campus, internationally and online.
Dr. William Falls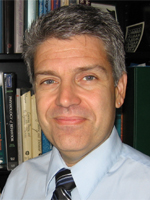 Dr. William Falls is a professor and the Interim Dean of the College of Arts and Sciences. Dr. William Falls earned a B.A. from Bates College (1987), an M.S. from Yale University (1989), and a Ph.D. from Yale University (1993).
Research in the Falls laboratory examines the behaviors, neurotransmitters and neural circuits that are involved in both the elicitation and reduction of fear and anxiety. We accomplish this by combining procedures of animal learning with the techniques of behavioral neuroscience and behavioral genetics. Specific questions include:
What are the neural systems underlying the interaction of fear and anxiety?
What are the neural correlates of the anxiolytic effects of voluntary exercise?
How does voluntary exercise increase memory and is this related to the anxiolytic effect of exercise?
Dr. Lacretia Johnson Flash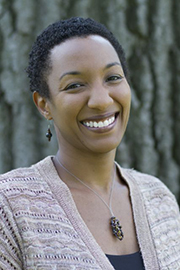 Lacretia Johnson Flash is the Senior Advisor and Chief of Staff to the Vice President for Human Resources, Diversity and Multicultural Affairs at the University of Vermont (UVM), where she helped establish the University's President's Commission for Inclusive Excellence. For many years, Dr. Flash served as the Assistant Dean for Conduct, Policy, and Climate for the Division of Student Affairs at UVM, where she created and led the Division's Diversity Council and provided leadership for major initiatives, including a nationally recognized diversity professional development program and a multicultural competencies assessment process.
Lacretia earned a doctorate from the Educational Leadership and Policy Studies program at UVM. Her dissertation research was on Developing a Measure of Multicultural Competence in Student Affairs Organizations. She has presented nationally on her work, including: From Ambivalence to Action: Institutional Steps Towards Becoming a Multiculturally Affirming Campus, Innovative Strategies and Tools for Assessing Multicultural Competence in Student Affairs Organizations, and her model of organizational multicultural competence.
Lacretia was awarded the Susan Hasazi ALANA Award for Outstanding Academic Achievement in Doctoral Education from the College of Education and Social Services at UVM and received research grants from the American College Personnel Association and the National Association of Student Personnel Administrators.
In addition to her professional work, Lacretia loves the visual arts, dance, and gardens. She has written about her life as an artist and administrator for The Vermont Connection in the article Embracing the Artist and Discovering the Scholar Practitioner.
Dr. Cynthia Forehand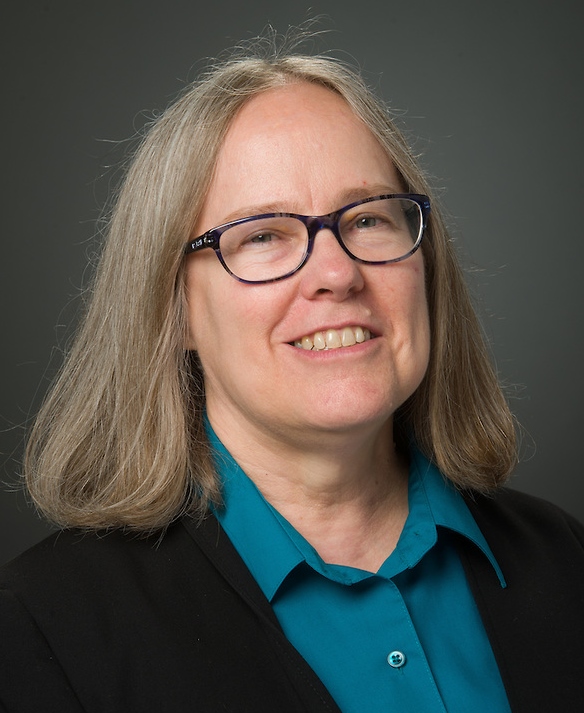 Cynthia Forehand received a PhD in Neurobiology from the University of North Carolina, Chapel Hill and completed postdoctoral training in the department of Anatomy and Neurobiology at Washington University in St Louis. She joined the UVM faculty in 1987 and is currently professor of Neurological Sciences and Dean of the Graduate College. Her research interests are in brain and spinal cord development, with a focus on the autonomic nervous system. Forehand is co-director of UVM's Center for Biomedical Research Excellence in Neuroscience at UVM. She is actively involved in fostering interdisciplinary graduate education and research and was a founding member of the university-wide Neuroscience Graduate Program.
Dr. Luis A. Garcia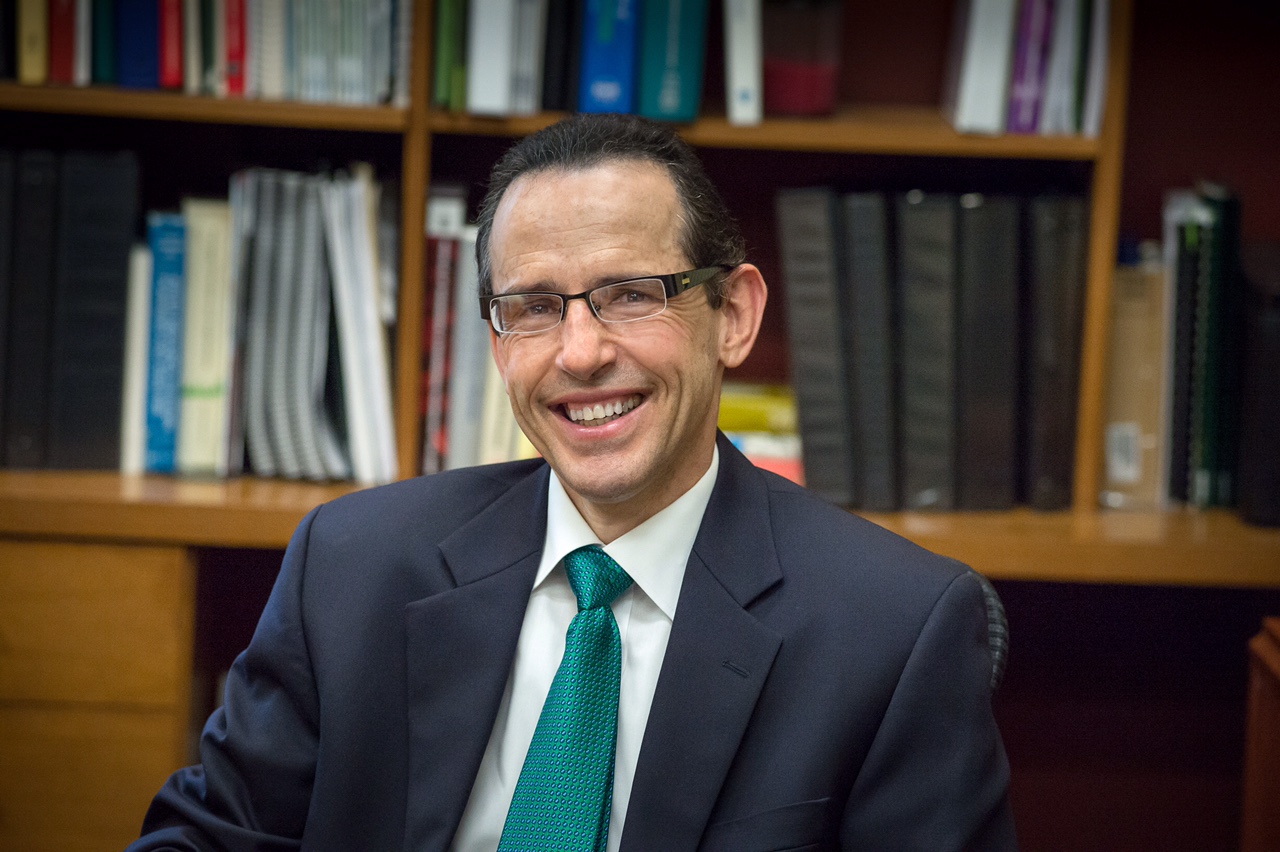 Dr. Luis A. Garcia, was named Dean of the College of Engineering and Mathematical Sciences and Barrett Foundation Professor at UVM back in August, 2013. Since joining CEMS has created a strategic plan, implemented a new Incentive Based Budget Model, a new faculty workload model, restructured the school of engineering, had the best ABET accreditation visit in college history, planned and implemented the largest infrastructure project in the college history, increased the support of students and faculty, increased the quantity, quality and diversity of CEMS students and have had very successful faculty recruitments that have both strengthened our academic core and expanded the college breath of expertise.
Dr. Garcia came to UVM from Colorado State University where he served as Professor and Head of the Department of Civil and Environmental Engineering from 2005-2013. Prior to that, he served for four years as Associate Director of the Colorado Agricultural Experiment Station and was the founder and director of the Integrated Decision Support Group for over 15 years.
Dr. Garcia obtained his B.S. and M.S. from Texas A&M University and his Ph.D. from the University of Colorado at Boulder all in Civil Engineering.
His research focuses on decision support systems for water management, irrigation and drainage, and consumptive use.
He has worked extensively on water issues in the West and has directed over 100 projects around the US and overseas. He has published and presented over 200 times with three of his papers having been awarded the Best Research Paper Award by the Journal of Irrigation and Drainage of the American Society of Civil Engineers (1996, 1999 and 2014), another two have received the Best Honorable Paper Award (2008 and 2015) and one has received the Best Case Study Award (2016). He is an active member of the US Committee on Irrigation and Drainage (USCID) and was elected to its board of directors from 2010-2013. He is also an active member of the American Society of Civil Engineers (ASCE) having served on the ASCE Department Heads Council Executive Committee, he has severed on several technical committees and as a reviewer for a number of journals and funding agencies.
Dr. Jinny Huh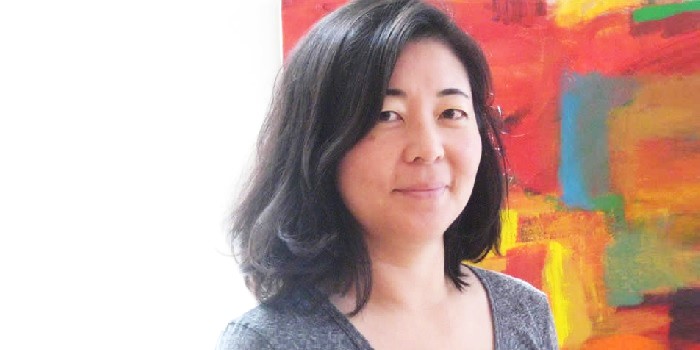 Jinny Huh is Associate Professor of English and the Director of the Critical Race and Ethnic Studies (CRES) Program at UVM. She is also the inaugural Faculty Fellow of Diversity in the College of Arts & Sciences. Her research interests include comparative race studies (particularly African American and Asian American Studies), detective fiction, genre studies, and popular culture. Dr. Huh received her PhD from the University of Southern California and was a Postdoctoral Fellow at the Institute of American Cultures/Bunche Center for African American Studies at UCLA. Since arriving at UVM in 2006, Dr. Huh has served on several committees focusing on faculty of color recruitment and retention.
Dr. David Jenemann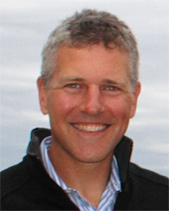 David Jenemann is the Acting Dean of the Honors College and an Associate Professor of Film and Television Studies. He has been at UVM since 2003 and before serving as Acting Dean, he was the Director of Film and Television Studies and the Co-Director of the University of Vermont Humanities Center. He is a graduate of Swarthmore College (BA) and the University of Minnesota (MA, PhD). He is trained as an interdisciplinary scholar, and his research interests consider the intersection between intellectual and cultural history, politics, economics, mass media and the arts. He is an avid baseball fan and an active baseball player, and he has managed to channel that passion into two current research projects: he is writing a cultural history of the baseball glove for a series of books on the cultural life of everyday objects, and he serves as the Sports Broadcasting Caucus Chair for the National Radio Preservation Task Force.
Dr. Laura Lewis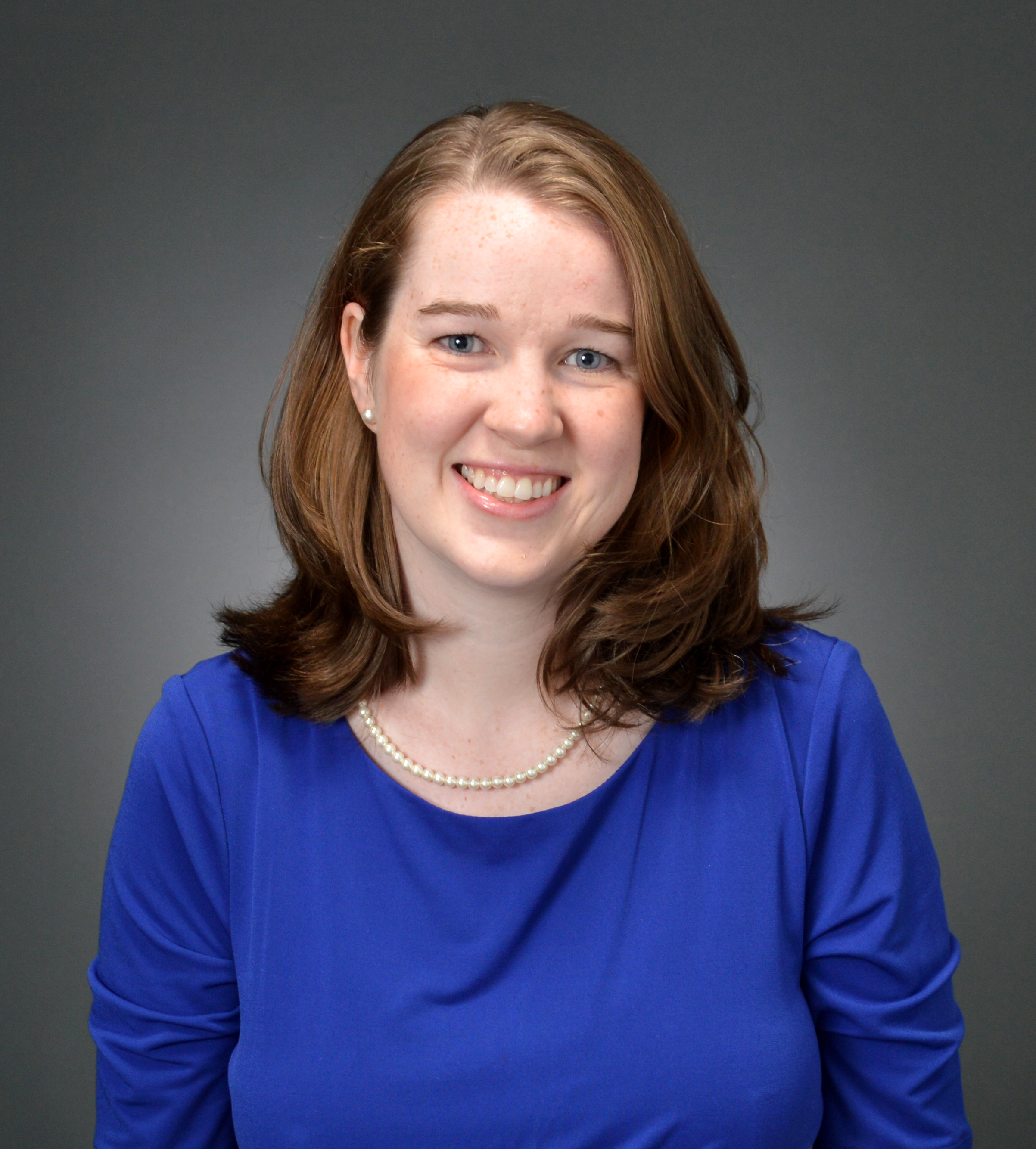 Laura Lewis, PhD, RN is an assistant professor in the department of nursing. She received her bachelor's degree, master's degree, and doctor of philosophy in nursing from the University of Connecticut. Dr. Lewis is experienced in inpatient hematology/oncology and end-of-life nursing. Her research focuses on qualitative research methodologies and Autism Spectrum Disorder in adulthood, particularly in symptom variance among underrepresented populations of individuals with autism. She is interested in improving diagnostic instruments for these populations, promoting self-advocacy among adults with autism, and improving quality of life for couples in which one partner has autism.
Dr. Nancy Mathews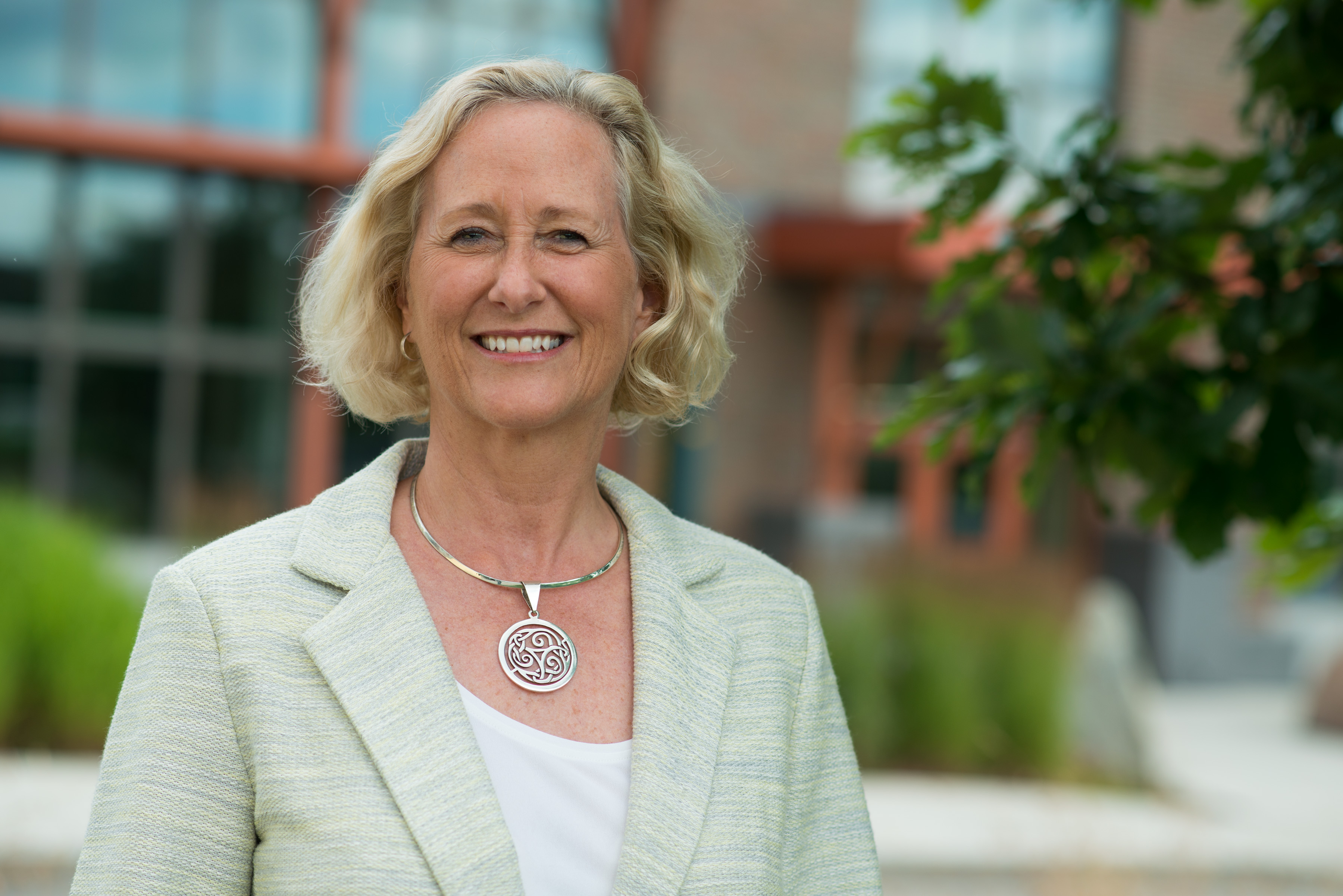 Dr. Nancy Mathews leads the Rubenstein School of Environment and Natural Resources at the University of Vermont, serving as its dean since 2014. Previous to this position, Dean Mathews spent nearly 20 yrs as professor of Wildlife Ecology and Environmental Studies at the University of Wisconsin-Madison. She served as Director of the Morgridge Center for Public Service from 2010-2014, chair of the Conservation Biology and Sustainable Development program from 2009-2010, and director of the 10-yr Reaccreditation for the University from 2007-2009. Prior to her move to UW-Madison in 1995, she served as the Assistant Unit Leader for the USGS Texas Cooperative Fish and Wildlife Research Unit at Texas Tech University. Dr. Mathews received her B.S. in biology from Penn State in 1980, and her M.S. in 1981 and Ph.D. in 1989, from SUNY- College of Environmental Science and Forestry. Dr. Mathews has published widely in the field of wildlife ecology and specializes in conservation biology and animal behavior. In adition to her administrative leadership, she served on the board of directors of the International Crane Foundation for nine years, as an elected Trustee to the Higher Learning Commission, and as a Fellow in the CIC Academic Leadership Program.
Dr. Frederick Morin

Frederick C. Morin III, M.D, was named the 17th dean of the College of Medicine at the University of Vermont (UVM) in August 2007. He is an experienced leader, administrator, scholar and researcher, and serves on several key committees at the University, including the Council of Deans, the Provost's Academic Leadership Council, and the Incentive Based Budget Steering Committee. He also serves on the Board of Trustees of The University of Vermont Medical Center, the College's teaching hospital partner, the Board of The University of Vermont Health Network, and the Board of the UVM Medical Group (the faculty practice plan).
Dr. Morin joined UVM from the University of Buffalo, a member of the State University of New York, where he was A. Conger Goodyear Professor and Chair of Pediatrics in the School of Medicine and Biomedical Sciences, and Chief of Pediatric Service for Women and Children's Hospital of Buffalo and Kaleida Health. He was an active leader at Buffalo, serving on steering committees to guide the educational, research and clinical agendas for the institutions across the western New York region. He continued to be active in laboratory and clinical research, teach and mentor students, and run an NIH minority student training program.
Dr. Morin is a graduate of the University of Notre Dame and Yale University School of Medicine. After a residency in Pediatrics at Stanford University and a research fellowship in neonatology at University of California San Francisco, he joined the University of Rochester as assistant professor of pediatrics and obstetrics & gynecology. In 1986 he moved to University of Buffalo, and in 1989 was named chief of the Neonatology Division at Women and Children's Hospital of Buffalo and associate professor of pediatrics and physiology. He became full professor and vice chairman of research in 1994, and was named chair of pediatrics and pediatrician-in-chief at Women and Children's Hospital of Buffalo in 1997. He also served as Interim Vice President for Health Affairs at the University of Buffalo and as Interim Dean of the School of Medicine and Biomedical Sciences from 2005 to 2006.
Internationally known for his groundbreaking research on persistent pulmonary hypertension of the newborn and the uses of nitric oxide, Dr. Morin is the author of more than 70 publications and the recipient of numerous grants from the National Institutes of Health and others.
Dr. Cathy Paris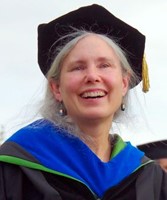 Catherine (Cathy) Paris is a Senior Lecturer in Plant Biology in the College of Agriculture and Life Sciences; her scholarship focuses on plant diversity and evolution. Dr. Paris served as a member of UVM's Diversity Curriculum Review Committee for six years and was a part of the team that brought the Diversity requirement into the General Education curriculum. She chaired the Faculty Senate Curricular Affairs Committee from 2010-2016 and currently serves as President of the Faculty Senate.
Dr. Patricia Prelock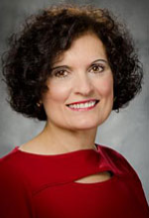 Dr. Patricia Prelock, CCC-SLP, BCS-CL, is Dean of the College of Nursing and Health Sciences, Professor of Communication Sciences and Disorders and Professor of Pediatrics at the University of Vermont. Dr. Prelock has been awarded more than 11 million dollars in university, state and federal funding as a PI or Co-PI to develop innovations in interdisciplinary training supporting children and youth with neurodevelopmental disabilities and their families, to facilitate training in speech-language pathology, and to support her intervention work in ASD. She has more than 145 publications and 455 peer-reviewed and invited presentations. Dr. Prelock is an ASHA (American Speech-Language Hearing Association) Fellow and served as the 2013 ASHA President. Dr. Prelock was awarded the 2015 Distinguished Alumna honor from the School of Health and in 2014, she and her colleagues received the Editor's Award for the best paper in Contemporary Issues in Communication Sciences and Disorders.
Dr. Brian Reed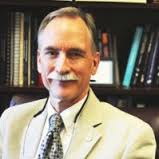 Brian V. Reed, Ph.D., P.T., Associate Provost for Teaching and Learning and Associate Professor of Exercise and Movement Science. Brian received his undergraduate education at UVM, where he earned a B.A. degree in Zoology (1972) and a B.S. degree Summa Cum Laude in Physical Therapy (1974). He did his graduate work at Temple University School of Medicine, where he earned the Ph.D. degree in Physiology (1985). Brian's academic expertise is in the areas of applied exercise physiology and therapeutic modalities.
Brian has held numerous leadership and service roles at Department, University, regional and national levels. He served as the Associate Dean and then the Acting Dean of UVM's College of Nursing and Health Sciences prior to being appointed Associate Provost for Curricular Affairs in July 2009.
Brian has received various honors including the Faculty Senate's Faculty Recognition Award (2001). In addition, he was the invited keynote speaker at the First International Physiotherapy Congress in Forteleza, Brazil, April 10-13, 2003, where he was made an honorary member of the Brazilian Physiotherapy Association. Brian was inducted into Pi Gamma Mu International Honor Society in 2010.
Dr. David V. Rosowsky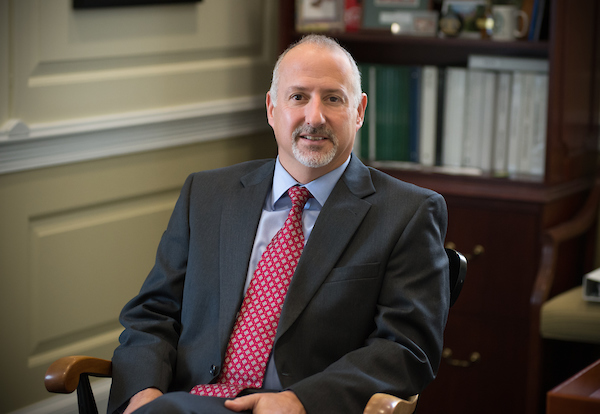 David V. Rosowsky is the Provost and Senior Vice President at the University of Vermont. Dr. Rosowsky served previously as Dean of Engineering at RPI, and as Head of the Zachry Department of Civil Engineering at Texas A&M University, where he also held the A.P. and Florence Wiley Chair in Civil Engineering. Dr. Rosowsky earned BS and MS degrees in civil engineering from Tufts University, and a PhD in civil engineering from Johns Hopkins University.
Provost Rosowsky reports to the President and serves as the chief academic officer and the chief budget officer of the University. As Provost, he is responsible for enhancing the University's intellectual climate, strengthening instruction and scholarship, advancing diversity, creating an outstanding student experience, promoting student access to success, and identifying investments and efficiencies to ensure a sustainable future.
Dr. Rosowsky maintains an active research program in wind and earthquake engineering and continues to supervise graduate students and post-doctoral fellows. He is a registered Professional Engineer and holds the rank of Fellow of the American Society of Civil Engineers and Fellow of the Structural Engineering Institute.
A recognized expert in structural reliability, design for natural hazards, stochastic modeling of structural and environmental loads, and probability-based codified design, Dr. Rosowsky has authored or co-authored more than 250 papers in peer-reviewed journals and conference proceedings. He is the recipient of the American Society of Civil Engineers (ASCE) Walter L. Huber Research Prize, the T.K. Hseih Award from the Institution of Civil Engineers (UK), and the ASCE Norman Medal.
Mara Saule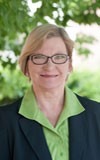 Mara Saule is CIO and Dean of University Libraries. Since 1985, Saule has held several positions at UVM, including Associate Dean and Director of Collection Management Services for the Bailey/Howe Library, Vice Provost for Enrollment Management and International Activities, Executive Assistant to the President, and President of the Faculty Senate.
Saule earned a master's degree in library and information science from the University of California at Berkeley. She has participated in a variety of leadership institutes, most notably the Oxford Round Table Seminar, Harvard Leadership Institute and Wharton Executive Education Program. She was American Library Association Book Fellow at the National Library of Latvia in Riga in 1992-93 and has continued her consulting relationship with Latvian Libraries. Saule also has been a consultant for the establishment of several international libraries, including those in Qatar and Peru. She is also a frequent member of visiting evaluating teams for the New England Association of Schools and Colleges. She is fluent in Latvian and Spanish.
Dr. Sanjay Sharma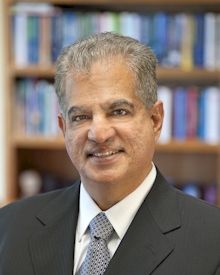 Dr. Sharma was appointed dean of the Grossman School of Business at the University of Vermont July 1, 2011. He came to UVM with a unique background in both: academic and the private sectors. He has over 16 years of senior management experience with international corporations and more than a decade of proven leadership within higher education.
A Fulbright Scholar, Dr. Sharma has won several competitive research grants and has expertise in corporate environmental strategy, corporate sustainability, competitive strategy, stakeholder engagement and organizational innovation. His research has been widely published in top management journals including the Academy of Management Review, Academy of Management Journal, Academy of Management Executive, Strategic Management Journal, and Journal of Marketing, among others.
His latest book written for scholars and practitioners titled Competing for a Sustainable World: Building capacity for Sustainable Innovation published in 2014 was the runner up for the Best Book on Organizations and the Natural Environment Award at the Academy of Management in 2015. He has also co-edited seven books on corporate environmental management and sustainability.
He has won several prestigious awards for his research including the Academy of Management Distinguished Scholar Lifetime Achievement Award 2016, Best Dissertation Award, Social Issues in Management Division at the Academy of Management 1996, two Best Paper Awards at the Academy of Management 1997 and 2005, and a Best Paper Award at the Administrative Sciences Association of Canada 2003. In his role of institutional leadership in helping develop a new field of scholarship, he has been invited to participate in a number of international and national research bodies such as the Canadian National Roundtable on the Economy and the Environment (Greening of the Curriculum Committee); the US National Academies (including the National Science Foundation) Taskforce on Environmental, Social and Behavioral Research; the Research Advisory Board of the Oikos Foundation for the Economy and Ecology at University of St. Gallen, Switzerland; and the Corporate Sustainability Advisory Committee at the Houston Advanced Research Centre, among others.
Dr. Sharma has received several 
awards for his impact on the practice of management and sustainability and building more responsible and sustainable businesses. These include the Corporate Knights Rising Scholar Award, the Aspen Institute Pioneer Award, and inclusion in India Abroad's Power List of prominent Indians contributing to Canadian and global society.

Dr. Sharma began his academic career as an associate professor and director of the Executive MBA Programs at Saint Mary's University in Halifax where he improved the national ranking of the EMBA program in Canadian Business from a ranking of tenth to third-place. He earned his doctorate in management in 1996 from the University of Calgary and his MBA in 1976 from Panjab University, India, where he received the University Gold Medal. He completed his undergraduate work in 1974 at the University of Delhi.
During his tenure at the John Molson School of Business (JMSB) at Concordia University, the largest English language business school in Canada with more than 9,000 students and 350 full time and part time faculty, the school established itself as one of the top business schools globally with its MBA program ranked among the top 100 in the world by The Economist and its EMBA program ranked among the top 100 by the Financial Times.
Prior to his arrival at JMSB, Dr. Sharma held the prestigious Canada Research Chair in Organizational Sustainability and was professor of policy in the School of Business & Economics at Wilfrid Laurier University. He also conceived and served as the first director of the Certified Management Accountant's Centre for Responsible Organizations, an interdisciplinary center focusing on research and practice in the areas of organizational sustainability, corporate social responsibility, ethics, environmental management, social issues, and corporate governance.
Prior to his academic career, Dr. Sharma was a senior manager at multiple international corporations for 16 years.
Dr. Scott Thomas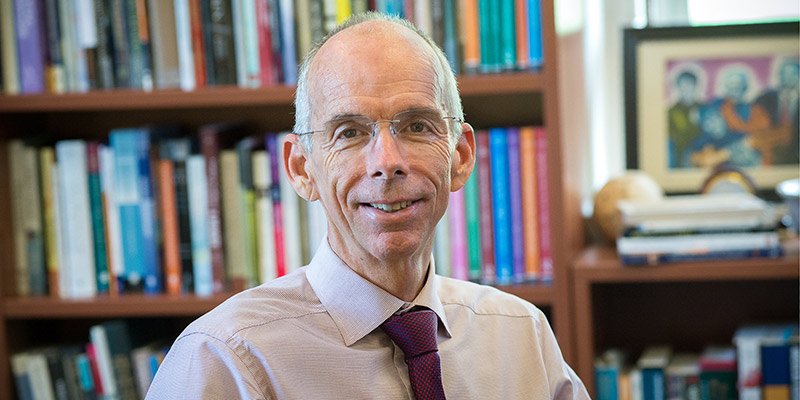 Scott L. Thomas is Dean of the College of Education and Social Services (CESS) at the University of Vermont. He is also professor in the College's Department of Leadership and Developmental Sciences. Prior to joining UVM in the summer of 2016, he was professor and dean of the School of Educational Studies at Claremont Graduate University. In addition to Claremont, Dean Thomas has held tenure-line positions at the University of Hawaii, the University of Arizona, and the University of Georgia. He holds a Ph.D. in Educational Policy, Leadership, and Research Methods, and a BA with honors in Sociology from the University of California Santa Barbara.
Dean Thomas' research interests include higher education policy, science and technology, and the stratification of postsecondary opportunity in the United States and abroad. In addition to research in these substantive areas, he has a related line of interests and work focusing on methodological issues. Topics of interest in that area include multilevel statistical modeling, social network analysis, and spatial analytics.
He is the editor in chief of the Journal of Higher Education, the oldest and most distinguished journal in the field of higher education and he co-edits the book series International Studies in Higher Education (now 24 volumes). He currently serves as the immediate past president of the Association for the Study of Higher Education, North America's primary scholarly society for the study of higher education issues.
Dr. Jim Vigoreaux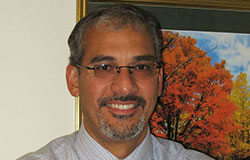 Jim O. Vigoreaux was named Associate Provost for Faculty Affairs effective September 1, 2015. Dr. Vigoreaux earned a BS in Mathematics from the University of Puerto Rico (Rio Piedras) and a PhD in Biochemistry from the University of Oklahoma. He joined the Biology Department at UVM in 1991 after completing a post-doctoral fellowship in Cell Biology and Genetics at the Massachusetts Institute of Technology. In 2005 he was appointed Chair of Biology, a position he held until 2015, and in 2012 he was named the Breazzano Family Green & Gold Professor in the College of Arts & Sciences. He holds a secondary appointment in the Department of Molecular Physiology & Biophysics.
Dr. Vigoreaux is a muscle biologist who has published extensively on the genetics, development, and function of muscle, often taking a multidisciplinary approach and forging international collaborations. His lab at UVM has provided research training to over one hundred fifty students and post-doctoral fellows, including Honors students, McNair Scholars, AGEP Scholars, Beckman Scholars, Masters, and Doctoral students. For more information about his research visit his faculty web page on the College of Arts and Sciences website, and here is his complete bibliography.
Dr. Vigoreaux has served UVM in many different leadership capacities including Director of the Ronald E. McNair Postbaccalaureate Achievement Program (2003-2013) and Director of the Northeast Alliance for Graduate Education and the Professoriate (2010-2013). He is the current Director of the Beckman Scholars Program and Associate Director of the Vermont Genetics Network. Dr. Vigoreaux has served on the editorial board of several journal and is currently a member of the Editorial Board of Scientific Reports, Journal of Muscle Research and Cell Motility, and Biology.
In 2015, Dr. Vigoreaux was elected to membership in the Vermont Academy of Science and Engineering.
Dr. Thomas C. Vogelmann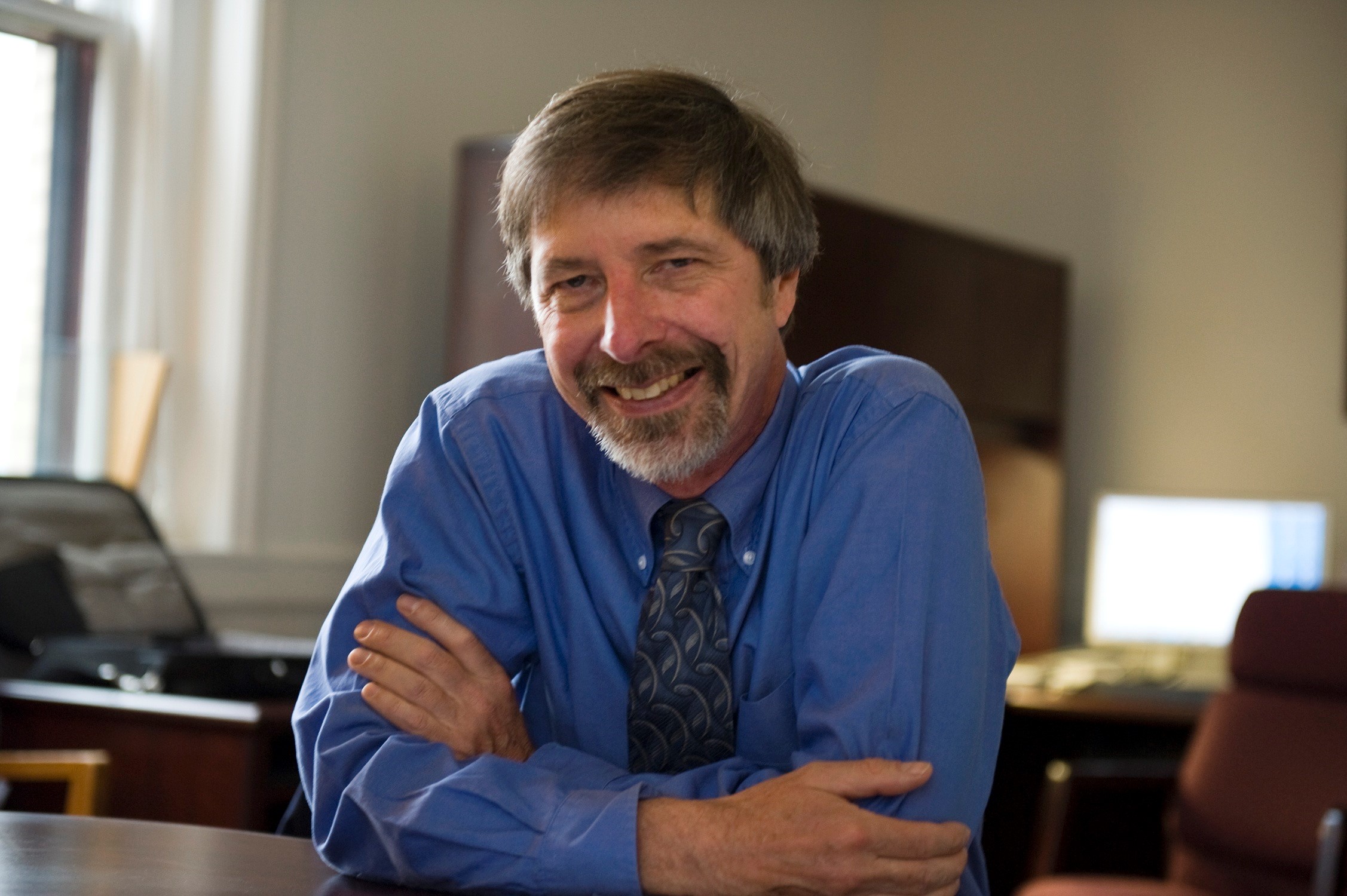 Dr. Thomas C. Vogelmann became 11th Dean of the College of Agriculture and Life Sciences and Director of the Vermont Agricultural Experiment Station at the University of Vermont (UVM) in 2009, after holding positions of Interim Dean from July 2008 and Professor and Chair of the Department of Plant Biology from 2002. A graduate of Syracuse University (Ph.D.), Washington State University (M.S.) and the University of Vermont (B.S.), Dr. Vogelmann worked for eighteen years at the University of Wyoming, where he attained the rank of Professor of Botany. He also served as Visiting Professor at the University of Lund in Lund, Sweden, and Visiting Research Fellow at the Australian National University in Canberra, Australia.
Dr. Vogelmann has received numerous awards and other recognitions for his teaching, research, and service, including the Robertson Lecture for outstanding contributions to plant physiology conferred by the Australian and New Zealand Societies for Plant Physiology. Dr. Vogelmann specializes in plant physiology and has published more than eighty scientific papers in refereed journals, books, and technical proceedings on photosynthesis and plant growth and development.
Committee Members
Dr. Emily Bernard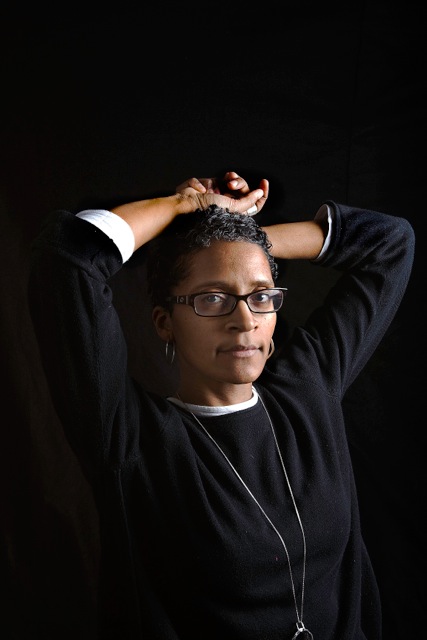 Dr. Emily Bernard is a professor of English and Interim Director of the Critical Race and Ethnic Studies program. Her published works include: Remember Me to Harlem: The Letters of Langston Hughes and Carl Van Vechten (2001), which was a New York Times Notable Book of the Year; Some of My Best Friends: Writers on Interracial Friendship (2004), which was chosen by the New York Public Library as a Book for the Teen Age, 2006; and Michelle Obama: The First Lady in Photographs , which received a 2010 NAACP Image Award for Outstanding Literary Work -- Biography/Autobiography. Her essays have been reprinted in Best American Essays, Best African American Essays and Best of Creative Nonfiction.
Bernard has received fellowships from the Alphonse A. Fletcher Foundation, the Ford Foundation, the National Endowment for the Humanities, and the W. E. B. DuBois Institute at Harvard University. In 2008-9, Bernard was the James Weldon Johnson Senior Research Fellow in African American Studies at the Beinecke Library at Yale University. Her most recent book, Carl Van Vechten and the Harlem Renaissance: A Portrait in Black and White , was published by Yale University Press in February 2012. Her upcoming essay collection, Black is the Body, will be published by Alfred A. Knopf, Inc. in 2017.
Dr. Alec Ewald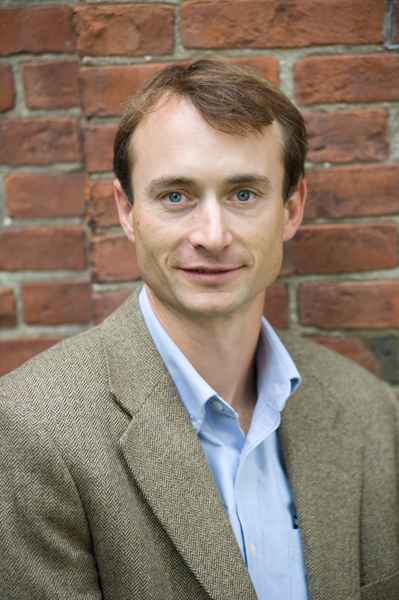 Alec Ewald, Associate Professor of Political Science, teaches courses in constitutional law and American politics. His current research focuses on restrictions accompanying criminal convictions, often called "collateral consequences." He is author of The Way We Vote: The Local Dimension of American Suffrage (Vanderbilt University Press, 2009), and co-editor of Criminal Disenfranchisement in an International Perspective (Cambridge University Press, 2009). His work has been published in Law & Social Inquiry, Social Science Quarterly, the Yale Law Journal Online, the Wisconsin Law Review, and the Columbia Human Rights Law Review, among others. Professor Ewald encourages you to stop by his office any time to admire pictures of his children, Oscar and Stella.
Dr. Wanda Heading-Grant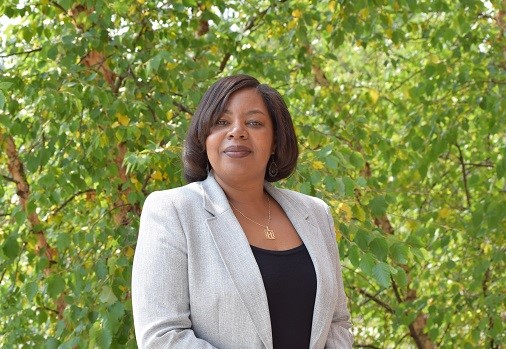 Dr. Wanda Heading-Grant is the Vice President for Human Resources, Diversity and Multicultural Affairs. As Vice President for Human Resources, Diversity and Multicultural Affairs at the University of Vermont (UVM), Dr. Heading-Grant is responsible for units that provide University-wide diversity and equity programs, recruitment and employment services, benefits, professional development, employee and labor relations, and compensation and classification. She also holds a faculty appointment in the UVM Department of Social Work and is a member of the graduate faculty.
Dr. Heading-Grant has held several positions at UVM, including that of Chief Diversity Officer and Special Assistant to the President for Multicultural Initiatives from 2010 to 2013, and Associate Provost for Multicultural Affairs and Academic Initiatives from 2006 to 2010. She served as Associate Dean in the College of Education and Social Services from 2003 to 2006, following ten years as Executive Director of the Office of Affirmative Action and Equal Opportunity. Dr. Heading-Grant earned a B.A in Social Work from the University of Vermont, an MSW from Adelphi University, and an Ed.D. in Leadership and Policy Studies from the University of Vermont. Additionally, she is a graduate of Harvard Graduate School of Education's Institute for Educational Management.
She has received the City of Burlington's MLK Service Award, the United Way of Chittenden County Community Impact Award, the Vermont Women in Higher Education Sister Elizabeth Candon Distinguished Service Award, and in 2014 was a recipient of the Diversity Visionary Award from INSIGHT Into Diversity magazine. Her leadership and work helped the University of Vermont secure the Higher Education Excellence in Diversity (HEED) Award for 2014 and 2015. Dr. Heading-Grant currently serves on the Vermont State Advisory Committee to the U.S. Commission of Civil Rights, the Flynn Center for the Performing Arts Board of Directors, and is a member of the Women's Leadership Council of the United Way Chittenden County. Most recently Dr. Heading-Grant co-edited the book Theory to Practice: Fostering Diverse and Inclusive Campus Environments.
Yolanda Jordan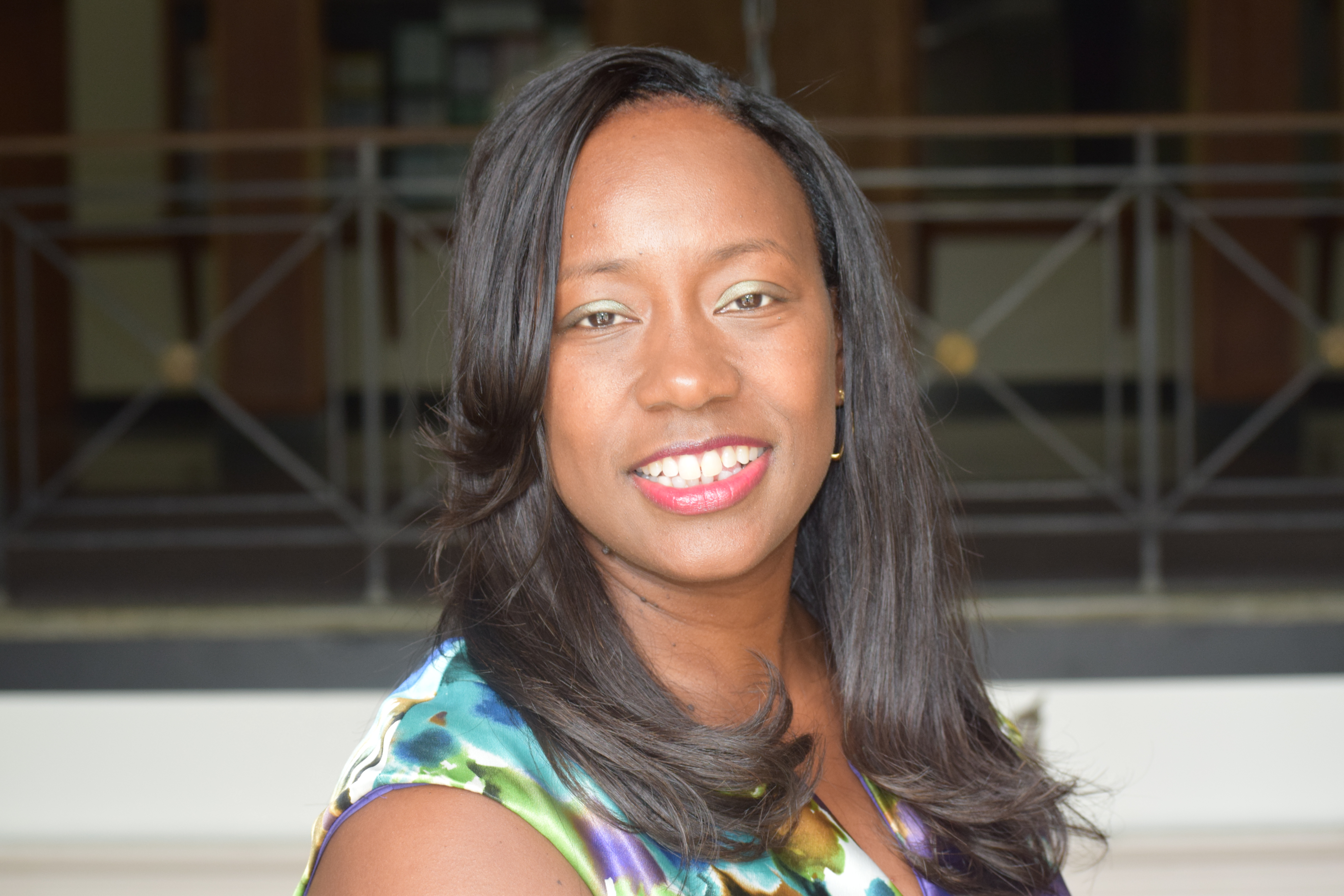 Yolanda P. Jordan is the Case Assistant for the office of Affirmative Action & Equal Opportunity at the University of Vermont. Yolanda is responsible for data reporting, coordinating and tracking cases related to complaints of discrimination and sexual misconduct, and assisting in the creation of compliance materials related to cases and trainings. Additionally, Yolanda performs multifaceted office management functions to include administrative, financial, and training/program support, and support for collective bargaining and AAEO investigations.
Yolanda is very involved in the community. She has chaired the logistics committee for the University of Vermont Women of Color Retreat and she serves as a Trustee at New Alpha Missionary Baptist Church in the greater Burlington area. She is passionate about the subjects of diversity and equality, and strongly believes in treating people fairly.
Joel Shapiro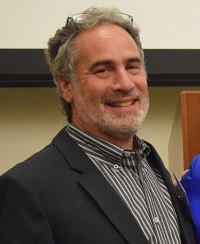 Director, Professional Development and Training. Joel provides oversight for the Professional Development & Training department. Professional Development and Training offers a full range of workshops, classes, resources and departmental consultation to improve success and job effectiveness for individual employees as well as at the departmental level. He has served the University for over 25 years in various capacities including Director of the Employee Assistance Program and Work/Life Services and Director of HR Organizational Services. He has an MSW from the University of Pennsylvania, is a licensed clinical social worker and has a certification in organization development from the National Training Labs.
Dr. Sherwood Smith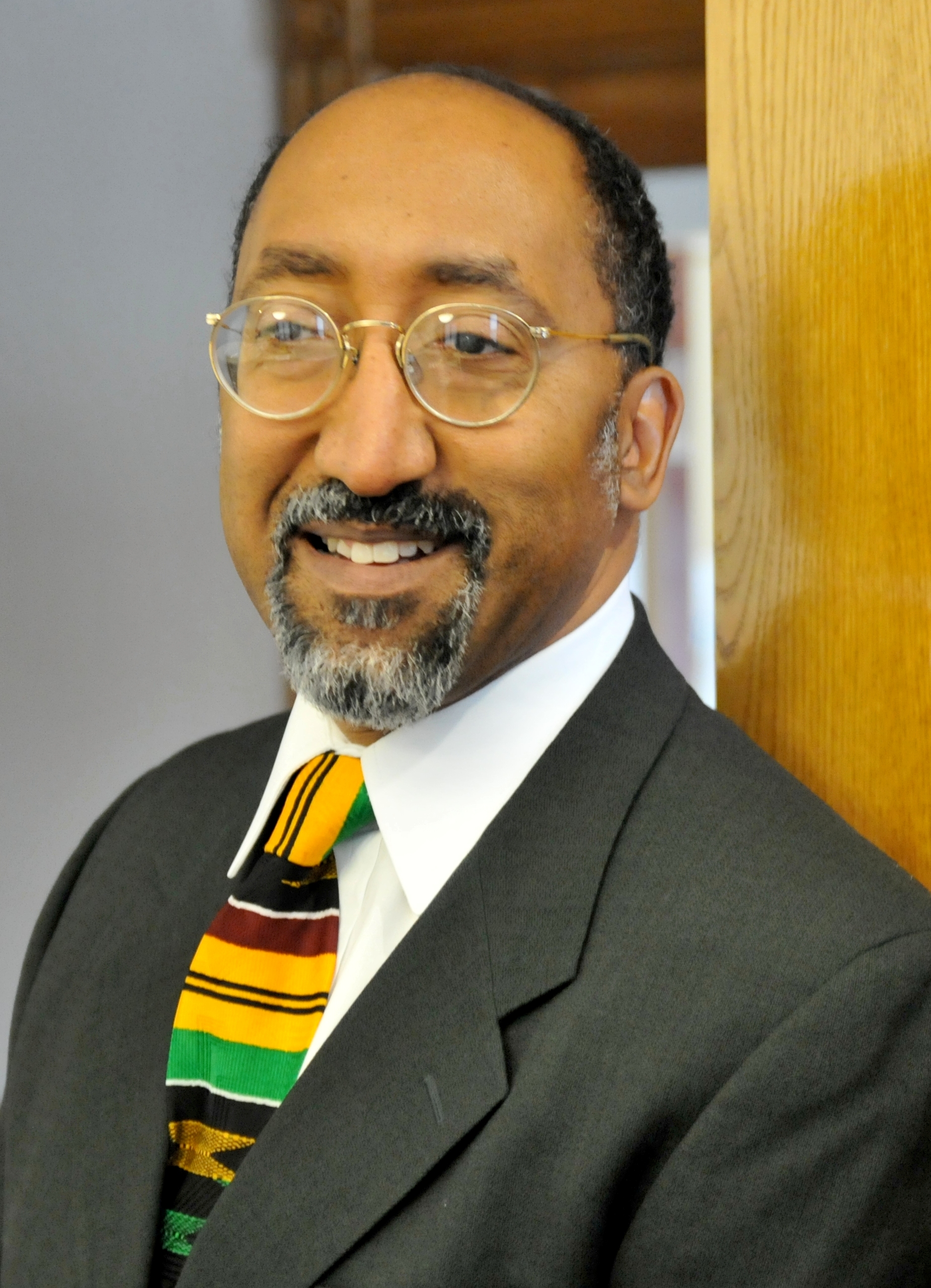 Ifirst arrived at UVM through a New England Board of Higher Education Pre-Doctoral Fellowship for 1995-1996 and taught in the Higher Education Program (HESA). As part of my doctoral program I developed and taught a graduate course "Multicultural Issues in Adult Education", lectured on the history of African-Americans in adult education and taught undergraduate seminars.
In the past he worked as a Peace Corps volunteer in Tanzania, cooperative extension agent in Grant County in Washington, adjunct faculty for the School for International Training's college program in Kenya, Assistant Director of Residence Life at Pennsylvania State University and faculty at the Summer Institute for Intercultural Communication (SIIC) for twelve years.
I teach both graduate and undergraduate courses. Within Human Development I teach courses that focus on the developmental issues related to ethnic identity development, prejudice and the cross cultural influences on human development. As Senior Executive Director for Diversity, Engagement and Professional Development. He has the following reporting units: the ALANA Student Center, LGBTQA Center, Center for Cultural Pluralism, Women's Center and Abenacki Summer Happening Program.
Service: Serve on the following boards: National Association for Multicultural Education and Co-Chair for the Winooski - Burlington Partnership For Change: Nellie Mae Grant Committee as well as a variety of UVM committees such as the Search Committee for the Vice President for Enrollment Management, General Education Planning Committee and President's Commission on Lesbian, Gay, Bisexual, and Transgender Equity (PCLGBTE).
Education: B.A. Science, Washington State University (June 1981), M.A., Washington State University (August 1987), Ed.D, Ball State University (June 1996)
Professional Memberships: Society for Human Resource Management (SHRM) (2012-16), John D. O'Bryant National Think Tank for Black Professionals in Higher Education at Predominately White Institutions (JDOTT) (1999-2015) Summer Institute for Intercultural Communication faculty, and Returned Peace Corps Volunteer Association (1984-05).
Research Interests: My research interests' focus on experiential issues related to identity development and attitude change, evaluation methodologies related to social justice education, and multicultural education theory to practice issues. His work has led to numerous presentations for a variety of professional conferences, including the American Association of Colleges & Universities, American College Personnel Association, and International Educators (NAFSA). He is actively involved in faculty and staff development training on multicultural issue as part of his work as the Director for the Center for Cultural Pluralism (CCP).
Professional Development Presenters
Michael Bade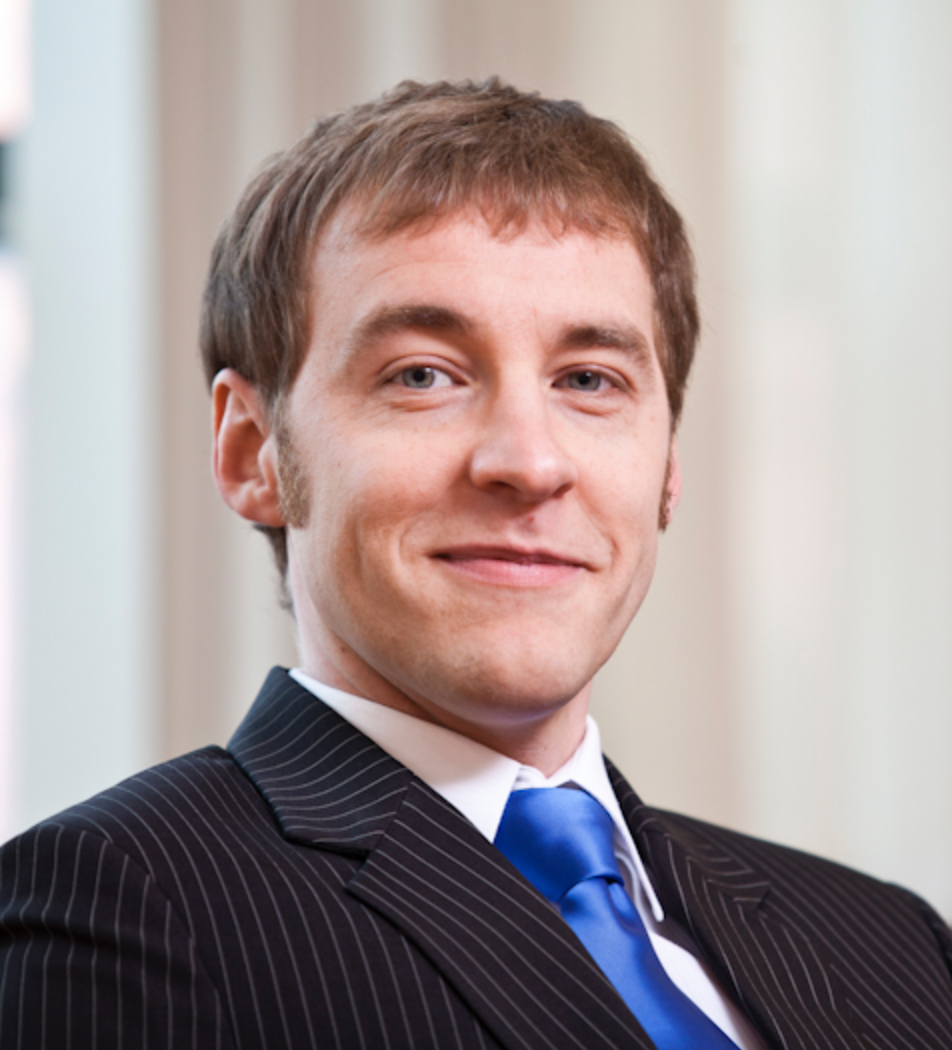 Michel has been a TESOL professional for 10 years. In addition to teacher training, he has taught English to middle school, high school, university, and adult students in South Korea, Myanmar, and the United States. Michael came to UVM in 2014 as the Global Gateway Program was getting off the ground, and he delights in assisting in the program's continual development and in seeing his students succeed both within and beyond GGP.
Dr. Gayle Nunley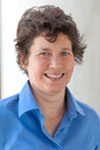 Gayle has held numerous other leadership roles at the University. She has served as Associate Provost for Faculty Affairs and Internationalization and as Chair of the Department of Romance Languages & Linguistics and currently serves on the Council for International Initiatives of the Association for Public & Land Grant Universities (APLU). She was appointed Director of Global Educational Initiatives in September 2015.
Marthe Russell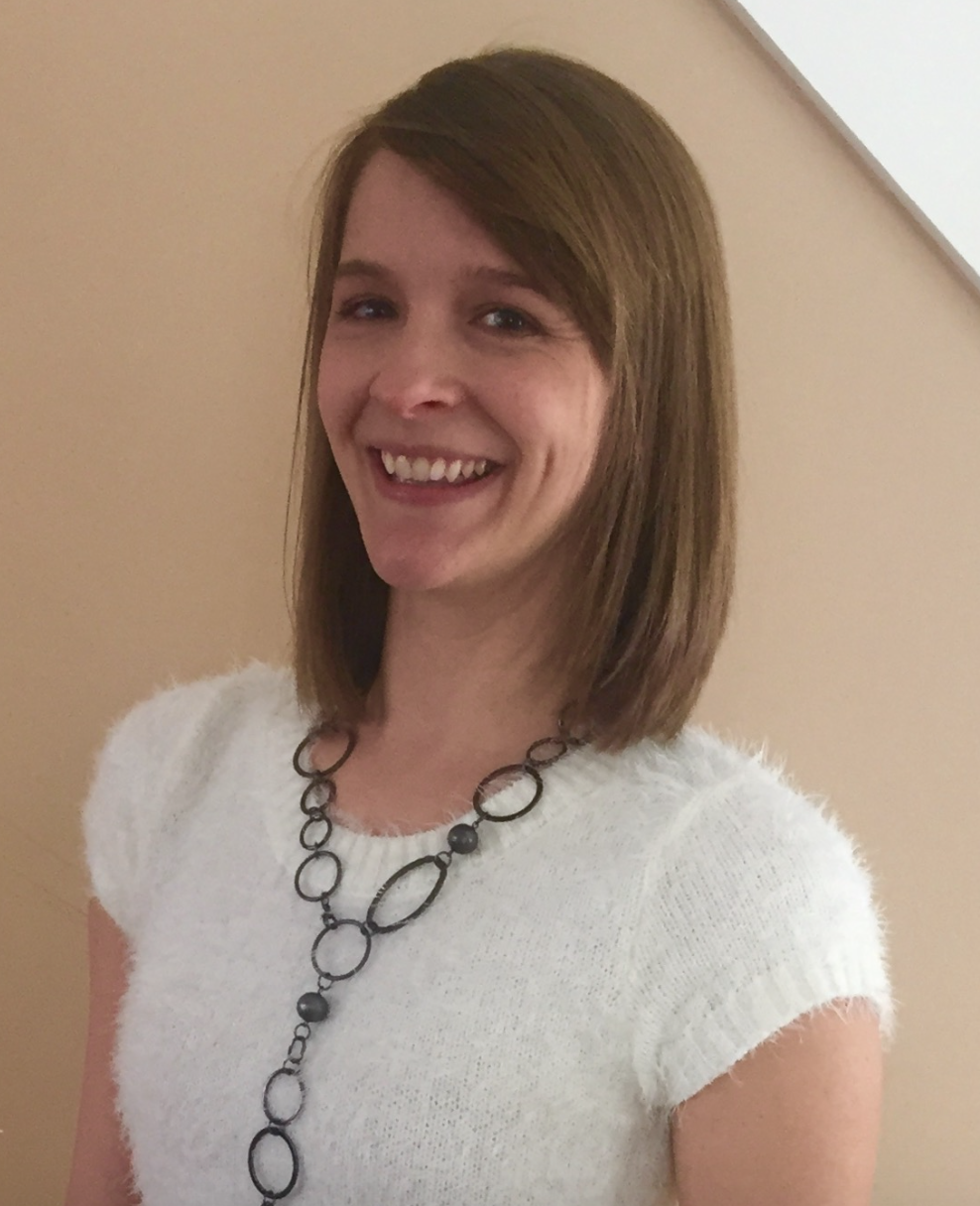 Marthe Russell is a full-time lecturer in the Global Gateway Program, teaching English writing and speaking skills to newly arrived international students. Having studied in both Russia and Spain, she is a strong advocate for international and intercultural education. Her academic interests are centered in theories of second language learning, motivation, and teaching practices.
Marie Vea-Fagnant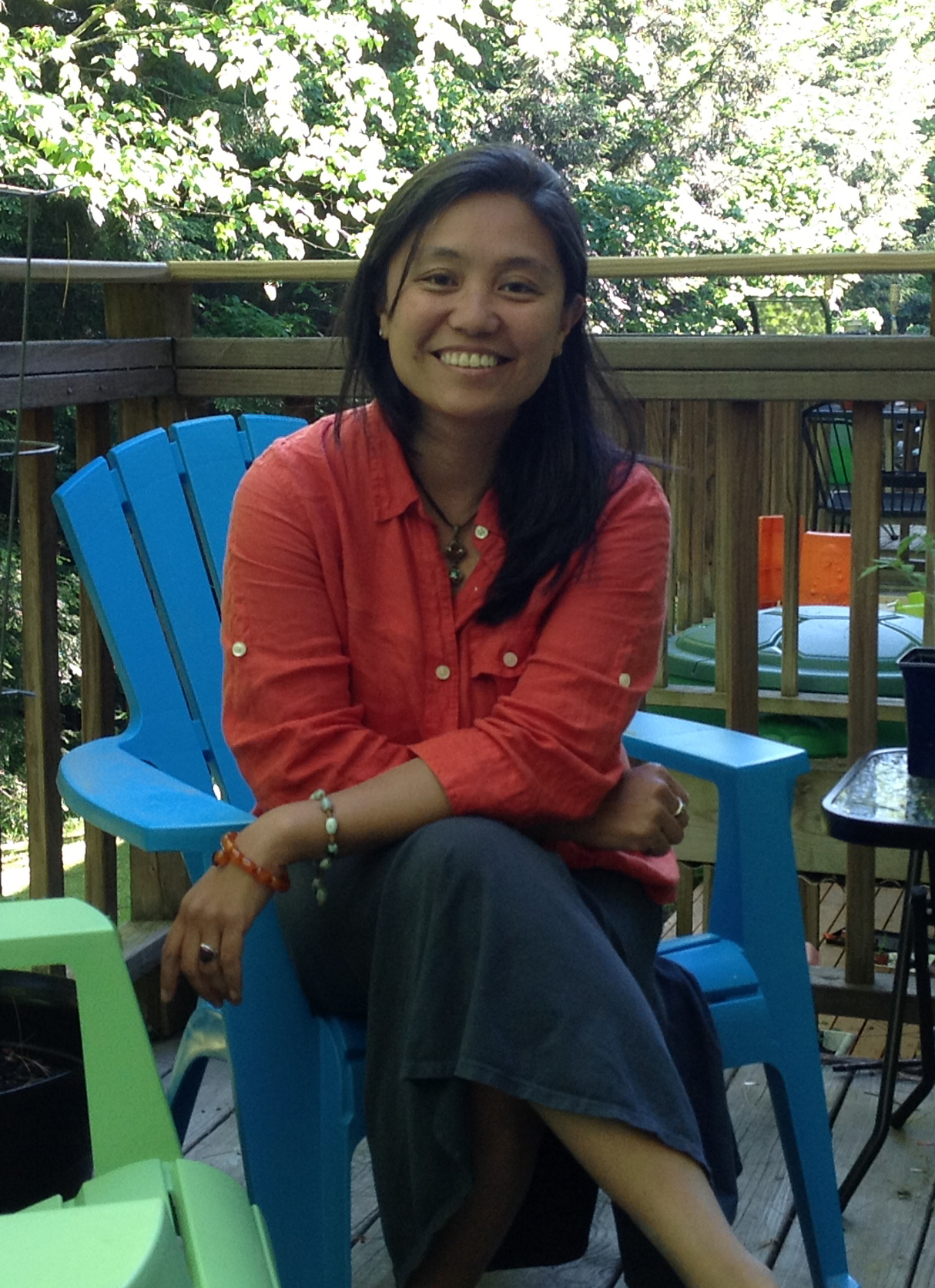 Marie came to UVM in 1999 and since then her work experience includes UVM Admissions, UVM Career Center, and various UVM initiatives dedicated to diversity and inclusion. In 2005 she joined the Rubenstein School of Environment and Natural Resources first as a career counselor and currently as Assistant Dean for Student Services. She is grateful to work with talented staff, faculty, and students across UVM who love the Earth and are also striving to build a community that welcomes a diversity of voices and experiences, especially in our classrooms. This is hard work. Marie enjoys asking good and sometimes tough questions in good company, exploring dynamics of power and privilege, and working together in service to the whole. Originally a California girl, Marie loves the snow and while she enjoys her work she often daydreams of cross-country skiing.
Musicians
Paul Asbell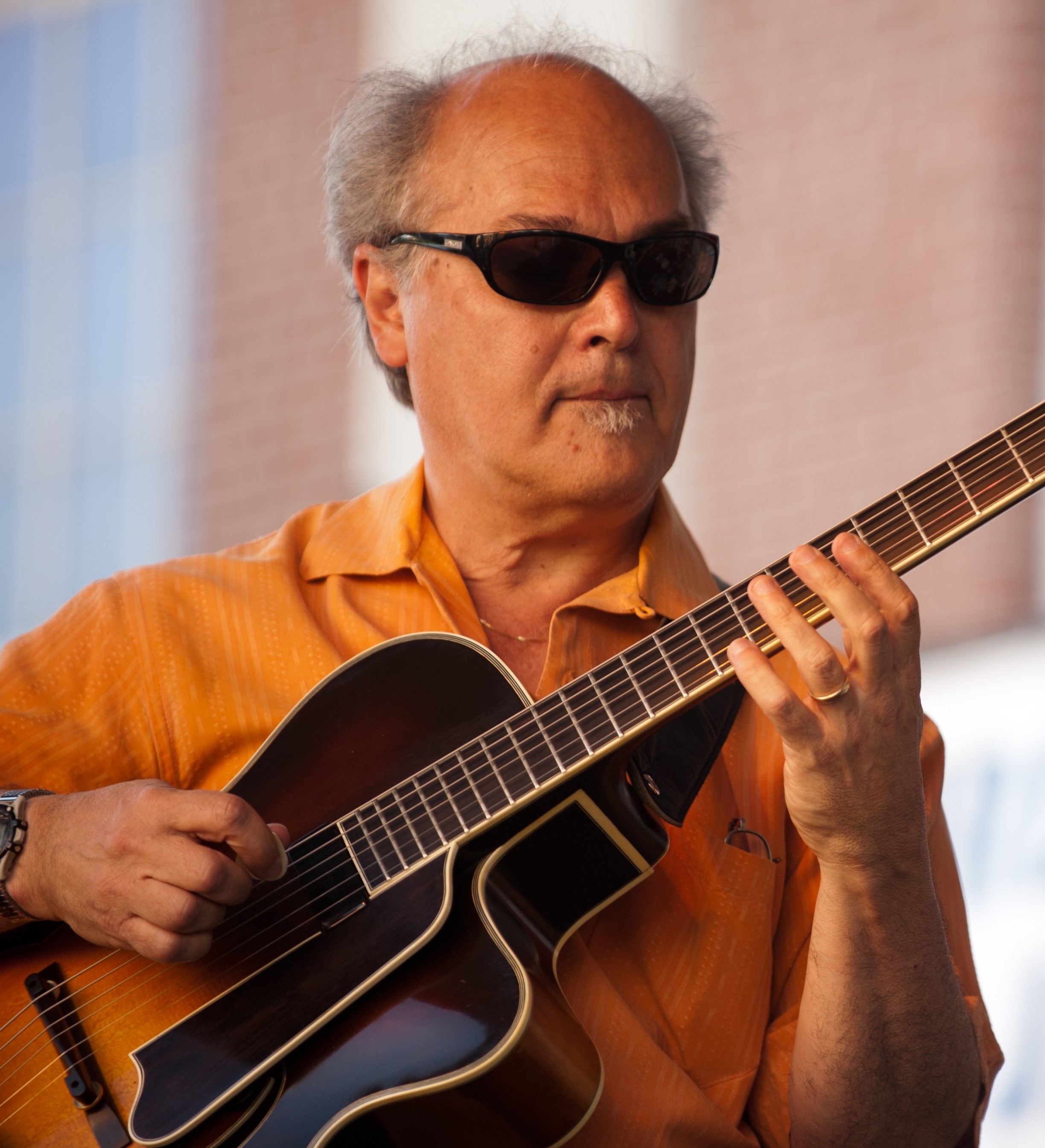 In his 45 year professional career, Paul Asbell has played and recorded with Muddy Waters, John Lee Hooker, Howlin' Wolf, Lightnin' Hopkins, Paul Butterfield, Magic Sam, Earl Hooker, David Bromberg, Paul Siebel, Mary McCaslin, Sonny Stitt, Jon Hendricks, Bobby McFerrin, James Carter, Betty Carter, and many others.
He founded the jazz-fusion group Kilimanjaro, which released several award-winning recordings and performed at jazz festivals worldwide, including Montreux, Montreal, Atlanta, and Roskilde, in Copenhagen. He also was a founding member of The Unknown Blues Band featuring Big Joe Burrell, which performed in the Northeast for over 25 years, and the Sneakers Jazz Band, which performed for 12 years.
Paul has taught guitar for over 40 years, including positions at Dartmouth, Skidmore, and other colleges. He presently teaches at Middlebury College and the University of Vermont.
Tom Cleary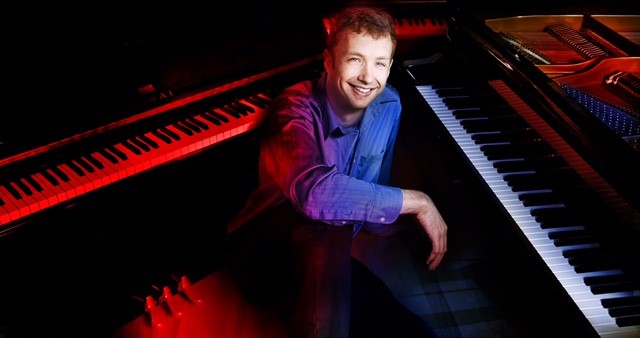 Tom Cleary has been featured on recordings by Rick Davies and Jazzismo ('Rumba Nortena', 'Siempre Salsa'), singer/songwriter Amber deLaurentis ('Hey Sadie'), and bassist Mike Gordon ('The Orange Peel' and 'Steamroller Wheelies').
erforming credits include Joan Rivers, Steve Earle, Joe Lovano, Judi Silvano, Bill Frisell, Ike Willis and Lester Bowie.
He has been commissioned as a composer by the Flynn Center ('New Seasons, Alter'd Sky', songs with texts by Gerard Manley Hopkins), vocal group Social Band, and the Vermont Contemporary Music Ensemble ('Bear and Fox', music to texts by Ellen Bryant Voigt).
His work as a musical director has included many productions at Saint Michael's Playhouse over the past fourteen years, including The Drowsy Chaperone, Young Frankenstein and Spamalot. He teaches on the faculties of Flynn Arts and University of Vermont.
David Grippo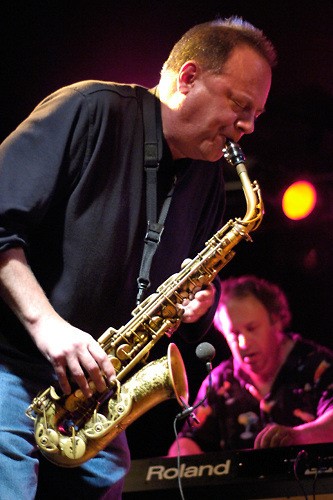 David Grippo has been playing and teaching alto saxophone in the greater Burlington VT area for over twenty five years. Originally from Long Island, he earned his teaching degree from University of Vermont in 1993. He now serves as Director of Jazz Studies for the South Burlington VT school district. Dave gained national recognition as the leader of Phish's Giant Country Horns, and has performed on seven Phish CD's as well as four of Trey Anastasio's solo CD's. Dave performed locally for over a decade with the Sneakers Jazz Band, and is the founder of the perennially popular Grippo Funk Band.
Zach Harmon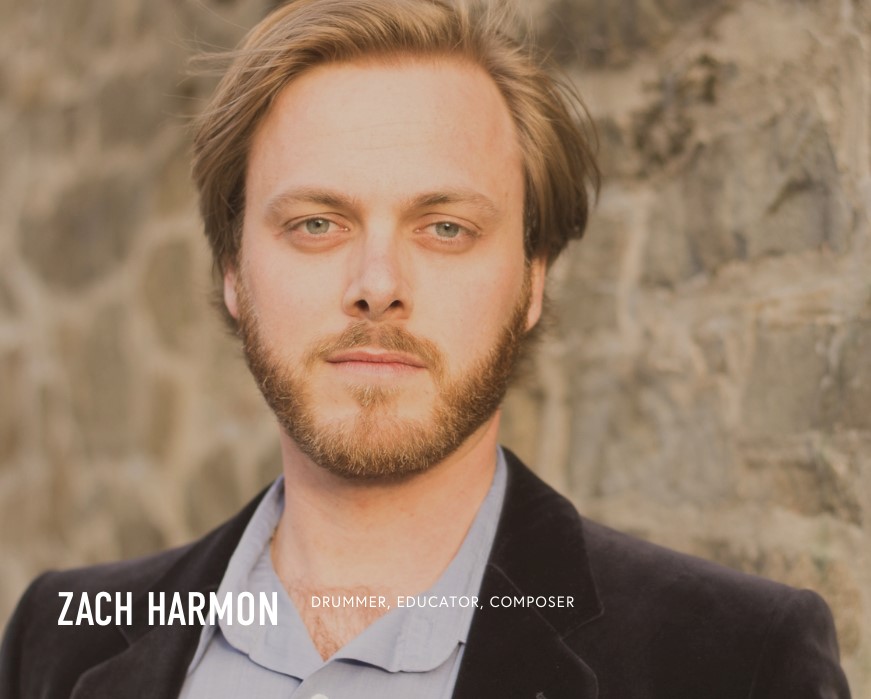 Zach Harmon toured Japan with the Clifford Brown/Stan Getz All-Stars in 2003, the same year he enrolled at the Thornton School of Music at USC. Two years later, he transferred to the Masters program at the Thelonius Monk Institute of Jazz, touring with Herbie Hancock and Wayne Shorter to Vietnam in 2005, and India in 2007.
A versatile drummer and percussionist, Zach has performed with such diverse artists as Ambrose Akinmusire, Charles Altura, Miguel Atwood-Ferguson, Billy Childs, Yoonseung Cho, Romain Collin, Chris Dingman, John Doe, Ramblin' Jack Elliott, Angel Luís Figueroa, Lázaro Galarraga, Sara Gazarek, Larry Goldings, Tim Green, Tigran Hamasyan, John Harmon, Noah Harmon, Geoffrey Keezer, Kris Kristofferson, Abe Laboriel, Sr., Greg Leisz, Nick Mancini, Artyom Manukyan, Josh Nelson, Gabe Noel, Vardan Ovsepian, John Pizzarelli, Austin Peralta, John C. Reilly, Nell Robinson, Otmaro Ruiz, Joe Sanders, Gina Saputo, Anoushka Shankar, Walter Smith III, Terrell Stafford, Dayna Stephens, Strangeloop, Bobby Wilmore, Anthony Wilson and many others.
Zach played tabla on Terence Blanchard's Grammy-winning Blue Note release, A Tale of God's Will. Recently relocated to New England, he has performed in New York City at Birdland, Blue Note, Jazz Gallery; the Kennedy Center in Washington, D.C.; notable jazz clubs in St. Louis, Seattle, Berkeley, Oakland, San Francisco, Hermosa Beach; World Stage, REDCAT, and Rainbow Bar and Grill in Los Angeles; and internationally at the Regattabar Cambridge, UK, Sunset-Sunside Paris, Siri Fort Auditorium New Delhi, Blue Note Nagoya and the Cotton Club Tokyo.
Aaron Hersey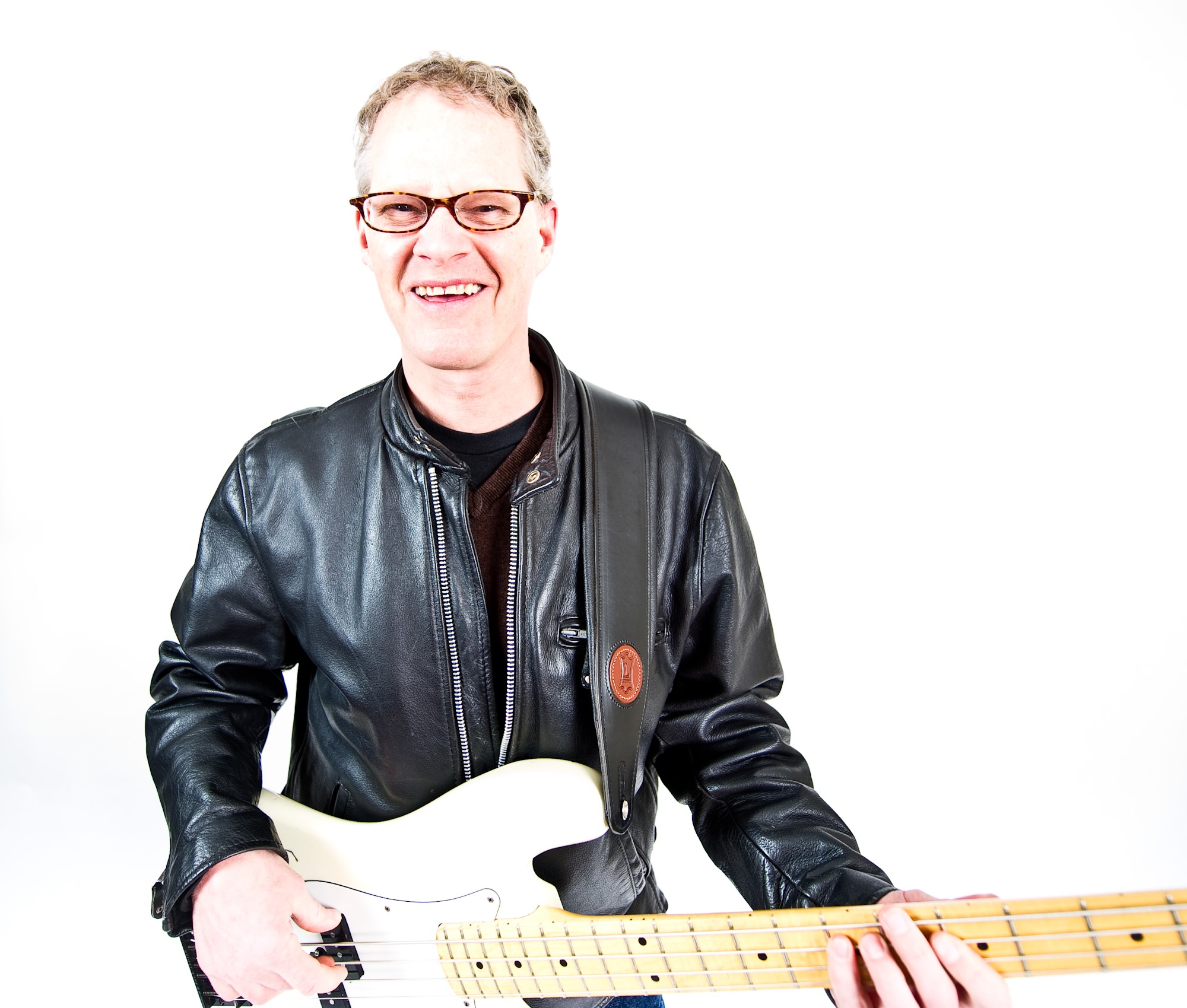 Aaron Hersey was part of the Grippo Funk Band's first Monday night performances at Burlington VT's Red Square and continues in his dual role of lead singer and bassist today. A 1989 graduate of the University of Maine's Jazz Performance program, Aaron has been active musically through the years, most notably as a member, along with Phish's Jon Fishman, of Pork Tornado, which released its debut album on Rykodisk in 2002. Three of Aaron's compositions can be heard on this CD.
Last Modified: