A Note from Staff Council President Karmen Swim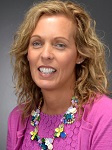 Happy Holidays! It certainly has been a very exciting and busy semester – a heartfelt THANK YOU to the UVM staff for everything you contribute to make the UVM community a better place!
Staff Council's Annual Holiday Bazaar & Food Drive is Wednesday, December 7, from 9 am – 3 pm in the Davis Center Grand Maple Ballroom. This is an amazing event where we feature local crafts, art, jewelry, delicious baked goods and so much more. We have a lot of raffle prizes to give away, also. To receive a free raffle ticket, please bring a non-perishable food item with you to donate. Continue reading...
Staff Council Meeting - Today!
Staff Council's next meeting will take place on Tuesday, December 6, 2016, 12:05-1:30pm in Davis Center's Livak Ballroom. Click here for a copy of the agenda.
Remember, if you print any of the information found in the Staffline, please choose the double sided or multiple page option on your printer to reduce paper usage.
Staff Council News:
Discounts:
Events:

Other Announcements:
Follow us here:

Email: Staff.Council@uvm.edu or call the Staff Council Office at 802-656-4493 Staff Council Office
85 So. Prospect Street
313 Waterman Building
Burlington, VT 05405

Hours
M -TH 8am - 3:30pm
F 9am - 1pm
www.uvm.edu/staffcouncil
Information from Staff Council:
Annual Holiday Bazaar and Food Drive! December 7th, 9am-3pm
Join us for holiday shopping, volunteer for a shift, donate a dry or canned good, or just come see what it's all about! We hope you will join us for this annual event. The Holiday Bazaar features locally handcrafted gifts, jewelry, art, wood products, foods, crafts and a delicious bake sale, raffle and a food drive. (Last year, attendee donations made 217 meals possible for hungry families - can we beat it this year?) For more details, continue reading. . .
Staff Council Social Committee's Double Discounted Hockey Tickets Are Back!
UVM Staff can get double discounted tickets at the Staff Council Office for the Jan. 7th UVM Men's Hockey vs. Northeastern game. The discount price is $6 (regular price $15)!
You must be a UVM Staff Member to purchase tickets, but you can buy as many tickets as you'd like. Complete this form and drop it off with cash or a check to the Staff Council Office, 313 Waterman Bldg. (Please note that we will be closed Dec. 21st-Jan. 2nd.)
Tickets will be fulfilled and available at 'Will Call' an hour before the game under the staff member's name. Click here for all the dates, times, and details.