Welcome to the 2016-17 Lane Series
Vermont Shakespeare Festival presents Julius Caesar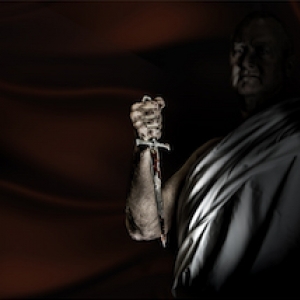 Friday, August 5 & Saturday, August 6, 7:30pm | Royall Tyler Theatre
Sunday, August 7, 2pm | Royall Tyler Theatre
$30 Adult | $27 Senior | $15 Student
Summer Shakespeare is back at the Royall Tyler Theatre! Join this thrilling company of actors for an unforgettable evening of theatre as they present their 9th summer season.
"O judgment, thou are fled to brutish beasts, and men have lost their reason!"
An Evening of Mozart, Bartók, and Crumb
Saturday, September 24, 7:30 pm | UVM Recital Hall
$15 Adult | $5 Students
To begin our season, the Lane Series showcases some of our superb area musicians and colleagues with a powerhouse program celebrating piano and percussion.
D. Thomas Toner & Nicola Cannizzaro, percussion David Feurzeig, Paul Orgel, & Sylvia Parker, piano
Le Vent Du Nord
Friday, September 30, 7:30 pm | UVM Recital Hall
$40 Adult | $10 Student
Last year, watching Le Vent du Nord at a small club in Montréal, the thought occurred, "How is it even possible that this band keeps getting better and better?" Indeed, these four electrifying Québécois musicians show us something new and thrilling every time we hear them.