Agriculture
Ag and Farm Business Management
UVM Extension is committed to supporting Vermont farmers and preserving this valuable part of Vermont's history. A wide range of educational programs and resources are offered from farm finances and tax reporting to specific agricultural needs of our farmers.
The following provides information on general farm-related business needs. Find further information that pertains to specific sector business practices in that section (ie: dairy business management)
Find instruction on ...
Current topics
Agricultural labor management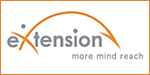 UVM participates in eXtension: A national organization creating rich education for local Extension programs.
Family farm succession
Services for farmers with disabilities
AgrAbility Project offers education and technical assistance to farmers, farm workers and their families with disabilities on safe and practical ways to continue in their rural lifestyle.
Agricultural risk management
Insurance and tax information
Last modified March 06 2014 02:52 PM