Agriculture
Dairy Cattle
Livestock producers can improve their bottom line by increasing efficiency regardless of what type of livestock business they run. Increased profitability is achieved through implementing best management practices for biosecurity, improving forage quality, and practicing preventive medicine to improve animal health, productivity and welfare, and reduce treatment costs. UVM Extension assists farmers in their efforts to improve per cow milk production and reproductive efficiency.
Find instruction on ...
Organic dairy farms
Dairy business management
Dairy cattle education topics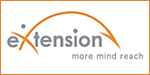 UVM participates in eXtension: A national organization creating rich education for local Extension programs.
Current issues
Equipment
Last modified March 06 2014 03:07 PM