Agriculture
Crops, Soil and Pasture
Ensuring a high quality and healthy harvest requires education and planning. Farmers who are actively involved with nutrient management plan development gain an understanding of current regulations while learning the importance of nutrient management from an economic and environmental perspective.
Find information ...
Events
UVM Extension Agronomy Resources
Helpful events and current issues
Pasture and grazing
Soil, fertilization and nutrient management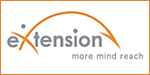 UVM participates in eXtension: A national organization creating rich education for local Extension programs.
Corn silage and grain
Haying
Commercial horticulture
Annual field crops
Last modified March 07 2013 08:20 AM