Spotlight on the Classics Department
M. D. Usher, Chair, reporting . . .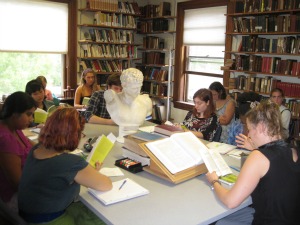 The study of the Greek and Latin Classics at UVM goes back to the founding of the University in 1791 and has flourished in an unbroken trajectory up to the present day. Many of UVM's most recognizable names belong to members of the Classics faculty—Joseph Torrey, Matthew Buckham, John Goodrich, James Wheeler, Samuel Bassett, Lester Prindle, George Kidder. Scores of UVM buildings, scholarships, awards, and library collections are named after these beloved scholars and teachers, some of them former UVM deans and presidents. A few years ago, the Department received a $500,000 gift from the estate of one such scholar, Walter Harding Maurer, a UVM Classics alum (BA 1943), who went on to become a formidable professor of Sanskrit at the University of Hawaii. This marvelous gift, named for Maurer's most inspirational teachers, including Prindle and Kidder, now supports travel scholarships for Classics undergraduates and provides competitive stipends for our MA students.
The Department is proud of its heritage, but UVM Classics has also always been at the cutting edge of innovation in teaching and research. Wheeler, for example, helped establish the American School of Classical Studies in Athens in the 1880s; the highly original work of Samuel Bassett on Homer in the 1920s anticipated Milman Parry's revolutionary oral-formulaic theory by several years. Our current configuration of faculty and our current curriculum continue that tradition of excellence and innovation.
First, the faculty: Newest amongst us are Angeline Chiu (PhD Princeton, 2007) and John Franklin (PhD University College London, 2002), both of whom—now Associate Professors—were hired to replace Z. Philip Ambrose (PhD Princeton, 1962), who became Professor emeritus in 2006. More than one student or colleague has remarked with delight at the thought that it took two people to replace Ambrose, a true Zeus of Classics here at UVM for over forty years. Angeline Chiu specializes in the poetry of Ovid and has a deep interest in the topography and monuments of Rome, and in the reception of classical texts in American pop culture. Her book, Ovid's Days of Wine and Roses: Women and Narratives of Roman Identity in the Fasti, is forthcoming next year from the University of Michigan Press. Chiu is a regular on the Classics conference lecture circuit, giving several papers a year, and holds court here at home by teaching, in addition to Greek and Latin language, the ever-popular Classics 042: Mythology, and an array of unique courses for the TAP program (e.g., "Shakespeare and the Classical Tradition," "'He Said, She Said': The Representation of Relationships in Antiquity"). She also is a primary organizer and ringleader for UVM's annual Vermont Latin Day, now in its thirty-seventh year.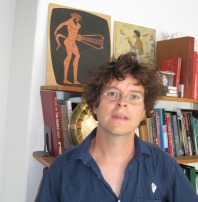 John Franklin (PhD, University College London, 2002) is an expert on ancient Greek poetry and music. He is also a conservatory-trained musician/composer and a leader in the exciting new field of music archaeology. Franklin works primarily on the cultural synergies between the Ancient Near East and Greece in the Bronze and Archaic Ages, and on the reconstruction and historical dissemination of musical styles (and instruments) across the Aegean. He is author of dozens of articles in this area and is the recipient of many prizes and fellowships, including a Rome Prize in 2000, and a fellowship from Harvard's Center for Hellenic Studies in 2005. He has just returned to UVM from a year's leave of absence during which he was in residence at the Institute for Advanced Study (Princeton) and at the Albright Institute for Archaeological Research in Jerusalem. His book, Kinyras: The Divine Lyre, is forthcoming from Oxford University Press next year. A second book, The Stormy Seas of Cyprus: Eastern-Wandering Poetry between Cyprus and Greece, is well underway. Franklin teaches a broad range of courses in Greek and Latin, especially poetry, as well as "History of the Ancient Near East" (CLAS 149). He is offering a particularly innovative course this semester through the Honors College entitled "Ancient Warfare Gaming Workshop." Also, in conjunction with a student in the Department who was sponsored by the McNair Scholars Program, Franklin worked with a luthier on the West Coast last year to reconstruct a Greek kithara, built according to ancient specifications. We eagerly await the delivery of this important, unique instrument later this semester.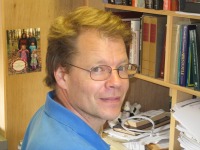 Associate Professor Jacques Bailly (PhD Cornell, 1997) wears many hats. As a scholar, he works primarily on Plato and Greek philosophy, but also has a keen interest in Latin epistolary literature. (See his "Latin Letters" website). Bailly is the author of published commentaries on the pseudo-Platonic Theages and on the Euthyphro. Another commentary on Plato's Theaetetus is in preparation. This large-scale, ongoing work was interrupted briefly last year by a sabbatical project undertaken jointly with a colleague in English at Cape Breton University. Bailly's contribution was to help annotate a treatise about witchcraft containing much Greek and Latin by John Cotta, a Renaissance medical doctor and man of letters. Bailly, a former Spelling Bee champion, continues to hold a national spotlight as pronouncer for the Scripps National Spelling Bee. He also pronounces for the Canadian and Korean National Bees and appeared as himself in the 2006 film Akeelah and the Bee. His contributions to the Department and College include serving as our Graduate Studies Director, and he has long been an officer—including President—of UVM's chapter of Phi Beta Kappa.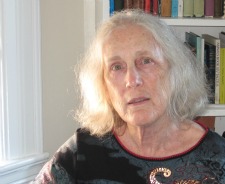 The seminal work of Professor Barbara Saylor Rodgers (PhD Berkeley, 1978) is the book (with C. E. V. Nixon) In Praise of Roman Emperors. The Panegyrici Latini: Introduction, Translation and Historical Commentary (University of California Press, 1994). Although a specialist in Late Antiquity, Saylor Rodgers works on Greek and Roman historiography generally, and on Cicero in particular, as evidenced by her commentary on Cicero's Pro Roscio Amerino, and two recent reviews of editions of Cicero's work for The Classical Review and the Bryn Mawr Classical Review. Ongoing projects include translations and notes on Symmachus' Orations 2 and 3 and articles on Romanos the Melodist. Saylor Rodgers serves as the Department's representative to the Faculty Senate and as Faculty Ombudsperson. Among many other things, she has delivered the Classical Association of New England's closing ceremony address in Latin for the past few years.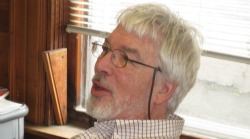 Robert Rodgers (PhD Harvard, 1970) holds an endowed position in the Department as Lyman-Roberts Professor of Classical Languages and Literature. Rodgers is a textual critic and paleographer who works primarily on ancient technological and agricultural authors. He is one of the first Americans ever to edit a text for B. G. Teubner (his edition of Palladius from 1975), the preeminent publisher of classical texts in Europe, and, with the appearance of his text of Columella's De Re Rustica in 2008, Rodgers became only the second American-born and American-educated scholar to edit a text for the prestigious Oxford Classical Texts (OCT) series. Currently he is working on a critical edition of the works of Varro, also for OCT. In 2004 he published a monumental edition of Julius Frontinus' De aquaeductu urbis Romae with Cambridge University Press. This book is both a critical edition of the Latin text and a detailed commentary on the whole work in English—the first commentary on this author since the early eighteenth century. Rodgers' research in Greek and Latin paleography and textual criticism extends to the documents and history of early New England, where he has also published voluminously, e.g., New Haven in Vermont, 1761-1983 (1984) and The Family of Cyrus Leach and Mary Burritt (Hawley) Leach of Fairfield and Fairfax, Vermont (1994), and especially three huge volumes of seventeenth-century probate and administrative records from Middlesex County, Massachusetts.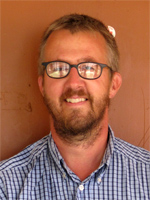 Mark Usher (PhD Chicago, 1997), Associate Professor and Chair of the Department for the past eight years, works in several areas: orality studies, Near Eastern influences on classical literature, ancient philosophy, and the reception of classical texts in modern works of art, music, and literature. He gave a series of papers on Homer and the work of Vladimir Propp in Beijing, China and in Ulaanbaatar, Mongolia this past December, and a lecture on Aeschylus in Cairo, Egypt in March. Last year, supported by a Loeb Classical Library Foundation Grant and a Center for Hellenic Studies Fellowship, he traveled twice to Malawi, Africa to do fieldwork research on Pasolini's 1970 film Notes for an African Oresteia, the results of which will soon appear in print. Other recent publications include articles on Homer, Carneades, Diogenes, Longinus, Seneca, and the Sibylline Oracles. In April he was selected to deliver the College of Arts and Sciences' Dean's Lecture ("Agamemnon in Africa, Ulysses in Ulaanbaatar: Classics Gone Global"). Usher's illustrated books for young readers—Wise Guy: The Life and Philosophy of Socrates, Diogenes (in which the Cynic philosopher is cast as a dog), and The Golden Ass of Lucius Apuleius—have also received critical acclaim. Currently he is composing an opera libretto about the emperor Nero in Greek and Latin with music by John Peel, selections from which will be performed in Portland, Oregon by chamber orchestra, chorus, and four vocal soloists this spring.
Professor William Mierse holds a primary appointment in Art and Art History, but has an official secondary appointment in Classics. Mierse specializes in Roman architecture and sculpture from ancient Iberia, but has published widely in other areas as well, including an architectural history of ancient Sardis. Currently he is working on a book about temple architecture in the Levant in the Iron Age. He teaches courses in Greco-Roman, Near Eastern, Central Asian, and Mesoamerican art.
Brian Walsh (PhD Fordham, 2001) has been teaching in the Department continuously for over ten years, first as a visiting professor, now as Senior Lecturer. He is a Roman historian by training and a specialist on Livy. Walsh teaches many of our staple courses in Greek and Latin language and in Classical Civilization. He has also developed two popular courses for the Department on "Ancient Law" and "Ancient Egypt through the Ages." Walsh is nearing completion of a pair of innovative textbooks, Universitas Latina and Universitas Graeca.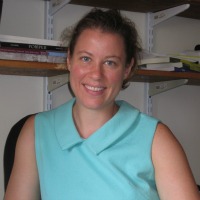 Jessica Evans (PhD Trinity College Dublin, 2012) began lecturing for us last year and continues this year teaching courses ranging from Roman Comedy to Greco-Roman Political Thought. Her dissertation, defended this past spring, is entitled "The Discourse of Political Freedom in Ancient Greek Historiography." The Department is especially proud to count Evans among its ranks as she was a UVM undergraduate (BA in Greek and Latin, 2002) and Master's student (MA in Greek and Latin, 2004).
Indeed, the Department's crown jewels have always been, and continue to be, its students. UVM Classics is the only department in the College to support three different undergraduate majors: Greek, Latin, and Classical Civilization. Our small, but high-quality MA program is also flourishing, attracting three to four new students every year. Both the undergraduate and graduate curricula are strongly historical and philological, geared toward students who want excellent preparation in Greek and Latin language, history, and in the craft of scholarship. Recent graduates of our program—both BAs and MAs—have gone on fully-funded to PhD programs at, for example, the University of Chicago, University College London, Indiana University, NYU, Johns Hopkins, Boston University, Berkeley, Princeton, Yale, University of Michigan, Duke, Cornell, University College Dublin, and Florida State. Other graduates have embarked on successful careers as doctors, lawyers, and librarians. Many others are employed as Latin teachers across the country, three of them right here in Vermont.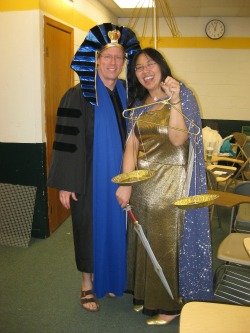 Vermont Latin Day, held annually in the Patrick Gym, is still a highlight of our spring. Literally thousands of Vermont high school students and their teachers descend upon the UVM campus for a day of contests, skits, displays, and prizes. Pictured right, at last year's event, are Brian Walsh and Angeline Chiu. Recent themes have included "Decline and Fall: Accidents in Myth, Accidence in Language," "Animalia," and "Ad Astra: Constellations in Greek and Roman Myth." Over the past few years the Department has been very pleased to see several of its students—again, both undergraduate and graduate—present refereed academic papers at regional and national Classics conferences (e.g., the Classical Association of New England, the Classical Association of Midwestern States, the Center for Hellenic Studies, Washington, D.C.). When not studying the Latin supine or memorizing the names of the nine Muses, students flock to the Goodrich Classics club to join in museum outings and in the sponsorship of guest lectures and events.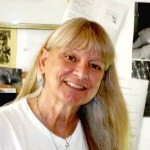 Last, but not by any means least, there is Pam Cunov, our office coordinator. Pam has been at UVM for eighteen years and joined the Department of Classics in 2006. She holds degrees from UVM in both Studio Art and Art History. In addition to providing cheerful logistical support to the Department's academic mission and managing the budgets, she is the prime mover for Latin Day, organizes countless events, including Honors Day and the annual Classics picnic, and facilitates the visits of all the many guest speakers who pass through our halls.
All in all, in considering the present state of UVM Classics and the Department's hope for the future, it seems appropriate to close this report with an additional third verse composed by Professor Ambrose for the old student song Gaudeamus igitur, sung annually at Latin Day and at the College's Commencement ceremony: Vivat nunc Mons Viridis, sicut tunc Romani! Vivat lingua Caearis! Vivat illa Socratis! Viridimontani!