Results and highlights
Find out what to recycle at UVM from the Recycling and Zero Waste office. Or join a listserv that allows you to ask recycling questions of your UVM community.
A barn full of university surplus property—including old furniture and equipment—is made available to community members during weekly sales. 
Techno trash recycling boxes are provided around campus for electronic waste. UVM ships this material to a vendor for safe recycling.
UVM's green building policy ensures that a majority of building construction and demolition (C&D) waste is diverted from landfill disposal. For example, during construction of the Davis student center, 92% of the construction waste was reused or recycled. 
Take the Eco-Reps' quiz on how to sort waste correctly on campus.
Academic connection: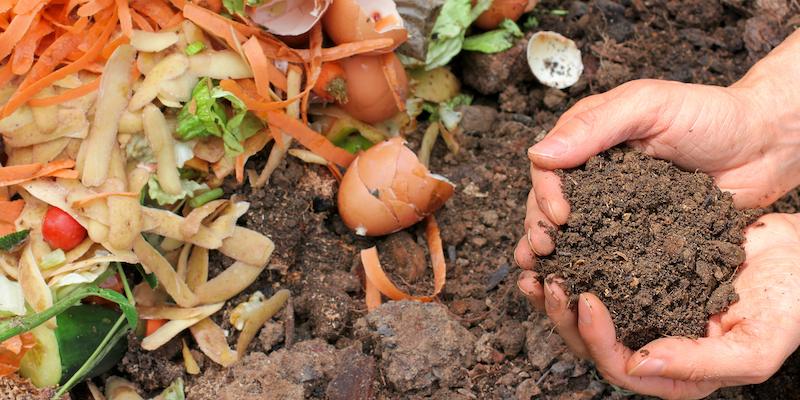 News: As municipalities across the country consider banning food waste as a strategy to combat climate change, a new University of Vermont study offers policy lessons for rural communities.
While Vermonters support banning food waste from landfills – and a whopping 72 percent already compost or feed food scraps to their pets or livestock – few say they are willing to pay for curbside composting pick-up, new University of Vermont research shows. Full story about UVM composting study>