UVM students are healthy, successful and engaged.
Division of Student Affairs' departments work to create a campus environment where all students can be healthy, successful and engaged. From Orientation and First Year Experience through a student's residential experience and through a student's Career Success Plan there are numerous opportunities for leadership, learning and growth.
OUR DIVISION IS A PART OF A NETWORK OF DEPARTMENTS SUPPORTING STUDENT SUCCESS. WHETHER YOU ARE AT HOME OR ON CAMPUS, EXPLORE YOUR RESOURCES.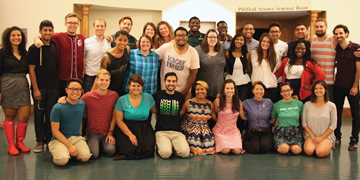 Higher Education & Student Affairs
Ranked as a top program in the country for producing leaders in student affairs.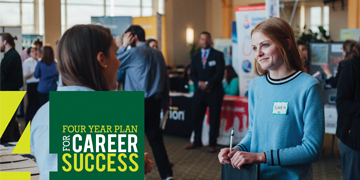 Career Success
93% of UVM students land a job or pursue graduate studies following Commencement. Here's how to get from Point A to Point B.
Our Departments
Together, these seven departmental units comprise the Division of Student Affairs.