Our Purpose
The Prism Center has been serving the diverse queer and trans communities at the University of Vermont since 1999. 
We support and empower lesbian, gay, bisexual, transgender and queer (LGBTQ+) students and work to create a campus community where people of all sexual and gender identities can thrive.
The three facets of our work are:
Student Empowerment: We partner with students to build their leadership skills, expand understandings of gender and sexuality, and support LGBTQ+ student success.
Community Building: We create opportunities for all members of UVM's LGBTQ+ communities to be together, meet, and learn from one another.
Campus Equity: We champion efforts to make all aspects of campus life equitable for, and fully inclusive of, LGBTQ+ people.
Meet Our Team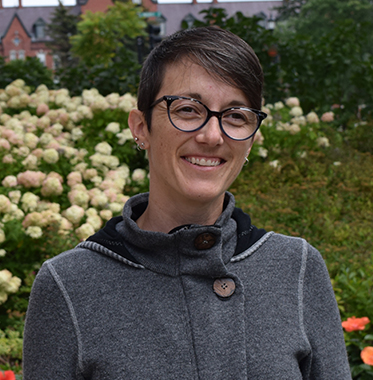 Kate Jerman, Director (pronouns she/her) 
Kate joined the center as Director in July 2017. Her career thus far has focused on building communities where all people thrive, health equity, and liberation for queer and trans people. Kate holds a BSW from New York University and an MPH in Sexuality & Health from Columbia University. She is interested in possibilities for radical transformation, ceramics, and reading books of all kinds. 
Phone:  802-656-8637  /  Email:  kjerman@uvm.edu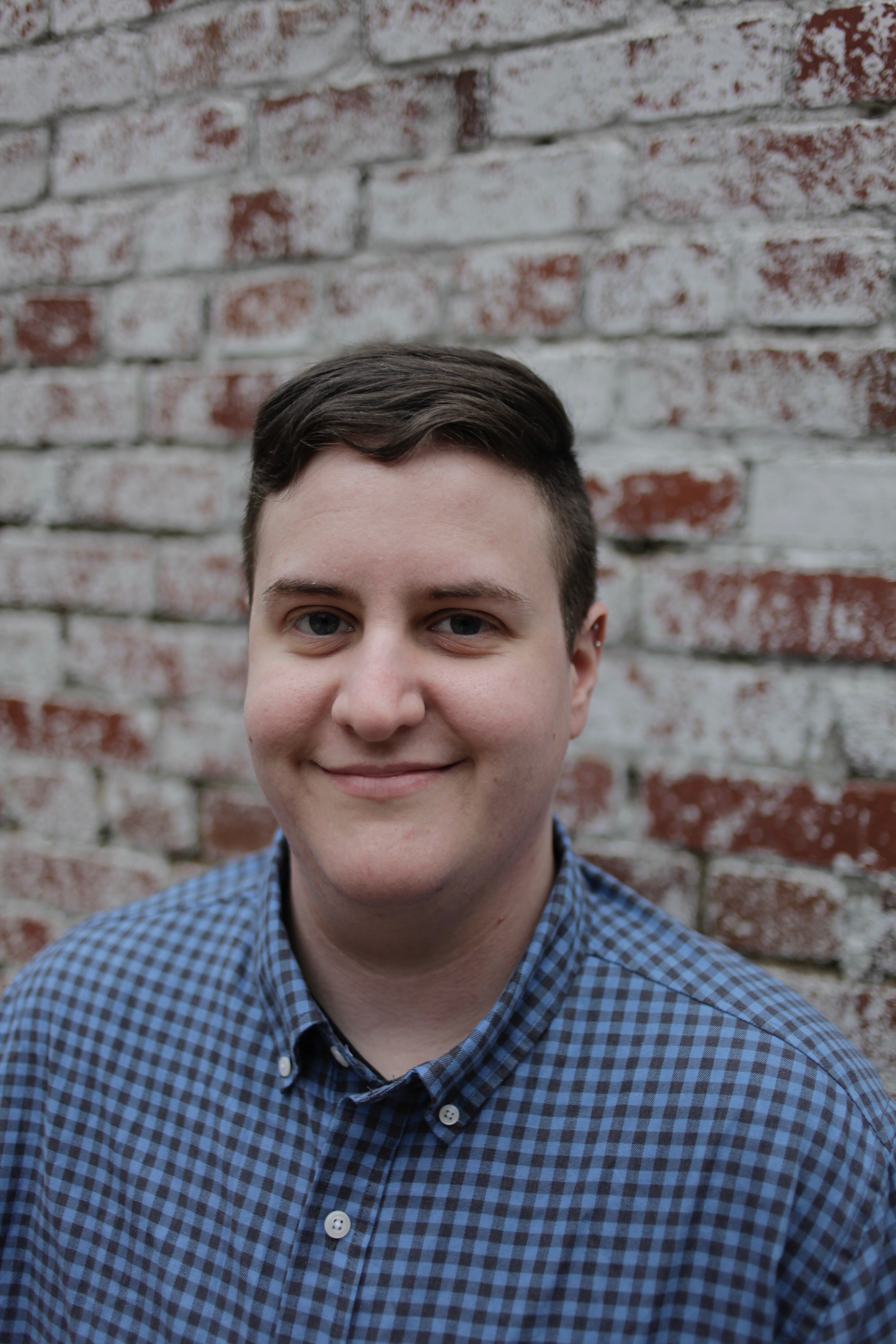 Robyn Suchy, Student Empowerment Coordinator  (pronouns he/him)
Robyn is a first-year master's student in the UVM Higher Education and Student Affairs Administration (HESA) program. Robyn spent the last seven years as the Chapter Manager at Active Minds, a national nonprofit organization, supporting student-led mental health and suicide prevention efforts at more than 650 high schools and colleges across the United States and Canada. He considers it a privilege to support students' passion for a variety of social justice causes and is inspired by their energy and brilliance. Robyn graduated with a BA from Cabrini College and, in his little free time, loves video games, exploring cities, and attempting to win his cat's affection.
Phone:  802-656-8637  /  Email: Robyn.Suchy@uvm.edu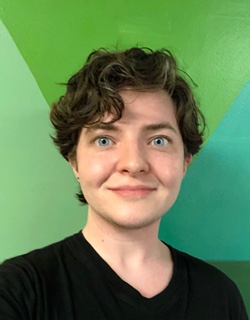 Max Chapman, Programming and Marketing Assistant (pronouns he/him)
Max is a sophomore in the College of Nursing and Health Sciences. This is his second year working at the Prism Center, where he plans events and helps run the social media pages. When he's not at the Prism Center, you can usually find him petting dogs or searching for bugs and frogs outdoors. Some other hobbies he enjoys are art, cooking, puzzles, and gardening.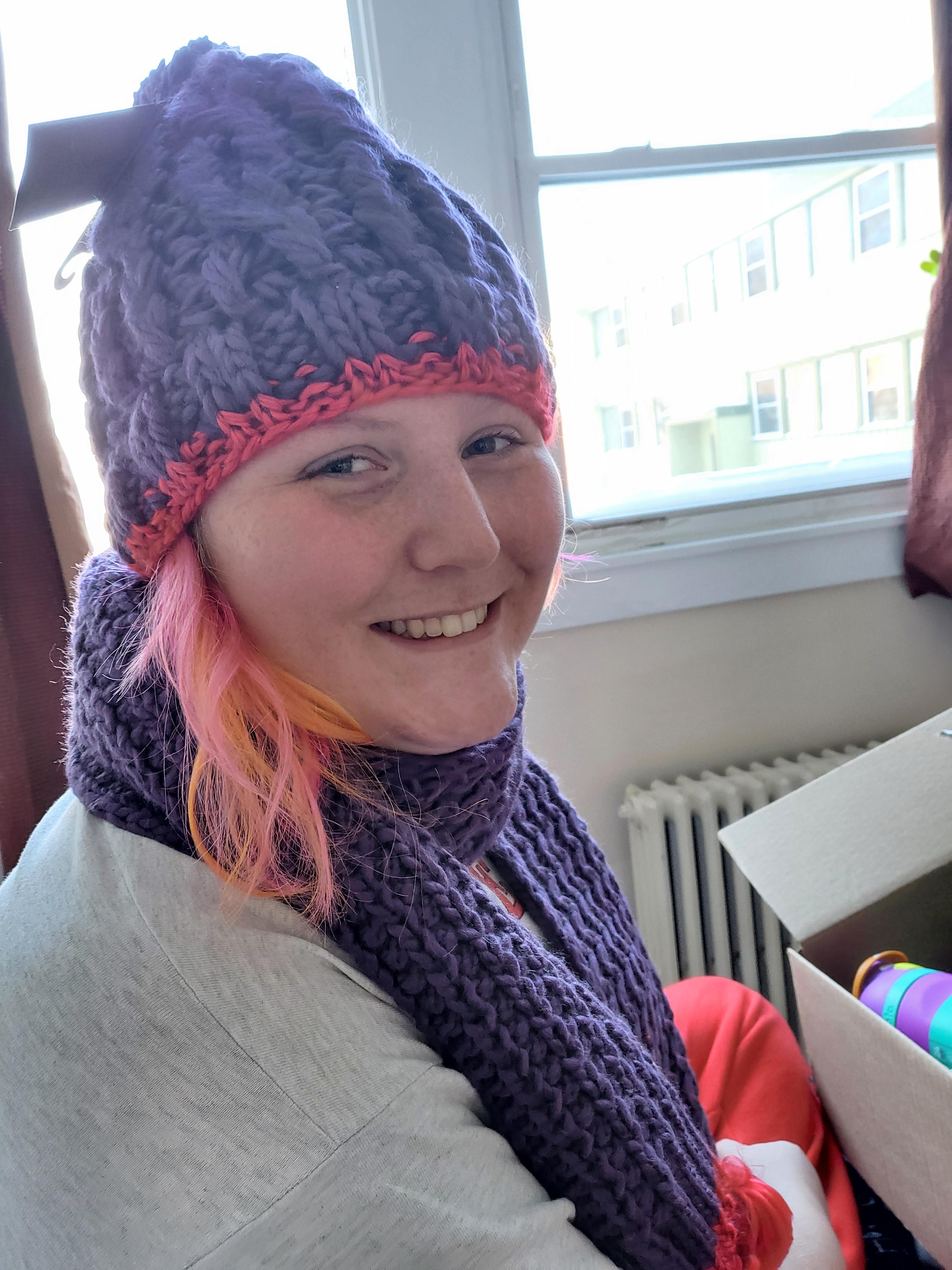 Cadence, Intern & Bi/Pan Affinity Leader
Cadence is interning in the center for her senior year of the Social Work program. Cadence is interested in sexuality, mental health, trauma, and other facets of the human experience. She enjoys trying new things, video games, and cuddling with her cat when he's calm.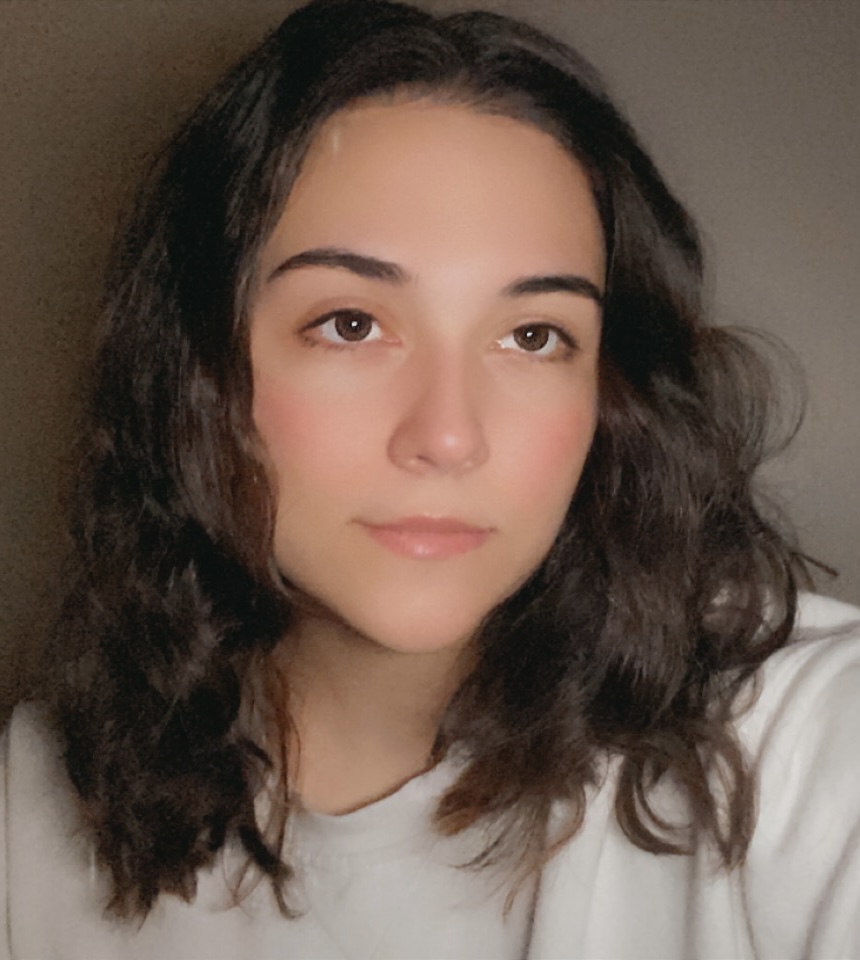 Cassandra, Social Media and Marketing Assistant (pronouns she/her)
Cassandra is a junior Physics Major at UVM who is interested in art as a hobby, a choice that led to her being involved in Social Media and Marketing. She loves various forms of art including painting, photography, graphic design and more. You can often find her playing games, cooking, or doing homework for hours with her friends. She has been involved in LGBTQIA+ programs and organizations since her junior year of high school and sees working at the center as a way to stay connected and engaged with the community.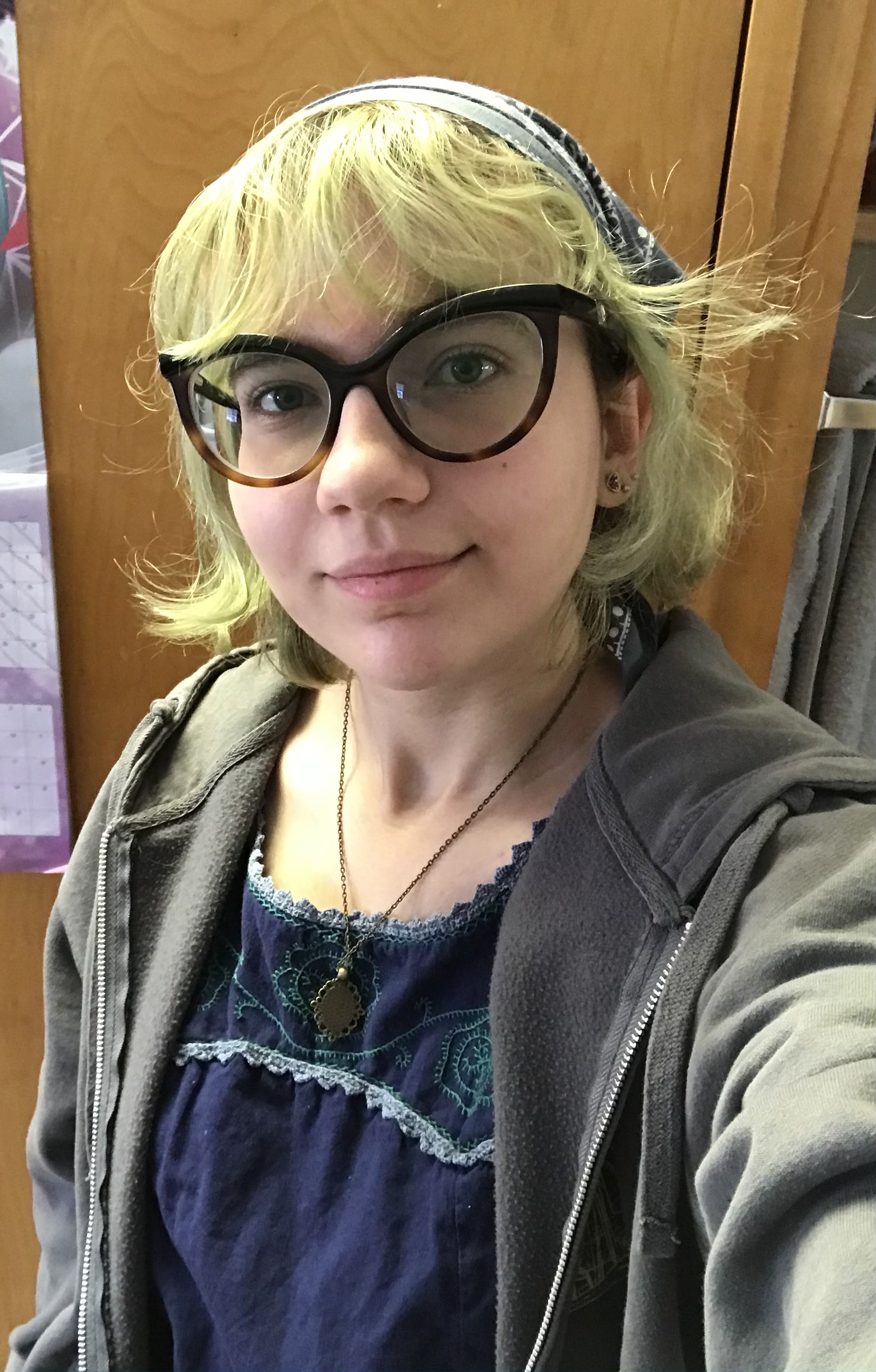 Victoria, Trans/Enby Affinity Leader (pronouns she/they)
Victoria is an undergraduate student in the Rubenstein school at UVM. She's currently majoring in Environmental Studies and minoring in Agroecology, pursuing a Bachelors of Science. She's from Brooklyn and speaks fluent Polish. In her free time, she loves hiking, gardening, playing video games, and sewing.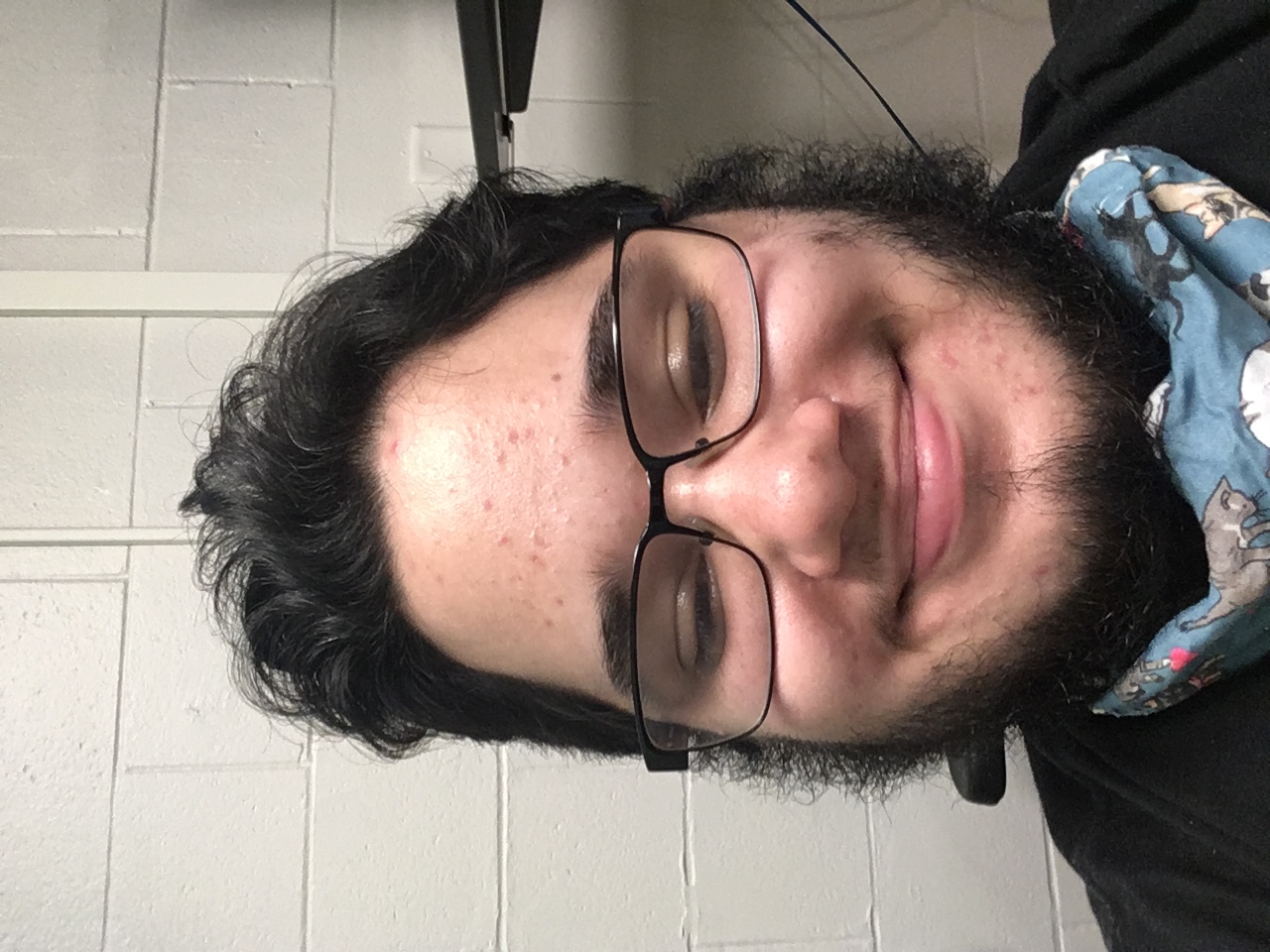 Nic Slager, Aro/Ace Affinity Leader (pronouns he/him)
Nic is a junior pursuing a Religion BA. He is passionate about advocating for LGBTQ+ rights, especially in the areas of health equity and inclusion in schools, the workplace, and religious institutions. He is privileged to be working towards increasing the inclusion and representation of marginalized identities at UVM. His hobbies include playing video games, reading, writing, and playing with animals.
Our Space
SPRING 2021: The Prism Center is now located in Living & Learning C Building.
The Prism Center is conveniently located in
Living & Learning, C Building
at the corner of Main Street and University Heights.  Inside, you will find a welcoming space with a variety of resources including:
Two student lounges for studying, hanging out, and small gatherings in a queer-affirming space.  The lounges feature a coffee/tea/cocoa station, snacks, games, couches, work table & chairs, and a resource shelf.
A food nook of fresh and shelf-stable, grab and go food for students experiencing food insecurity.
Computer lab with Pharos Print Station -  The computer lab is supported by a gift from the David Bohnett Foundation to expand students' academic, research, and professional opportunities in a safe and affirming environment. It offers discounted printing at $.03/page and includes a motor-assisted, adjustable-height desk and a computer with various software for those using adaptive technology.
A Library containing LGBTQ-related books, comics and magazines.  Our LibraryThing site contains a listing of all of the titles available for lending.
Accessibility at the Prism Center
The Prism Center strives to develop accessible events, programs, and services. We use campus locations that have gender inclusive restrooms, elevators and wheelchair access whenever possible. Additional accommodations include:
ASL interpreters at all major events and programs.
All media, including films and videos, are shown with captions.
A broad range of dietary-based accommodations are considered when food is provided and information about ingredients is provided.
All Prism Center spaces are on the first floor of C building in Living & Learning and are wheelchair accessible. 
Two single-occupancy gender-inclusive restrooms are located near the entrance to the Prism Center
As part of our commitment to building an inclusive community we ask everyone coming to the Prism Center please avoid wearing fragrances.  This helps keep our space accessible to those who are harmed by fragrances and chemicals.  For more information about why and how to be fragrance-free, please visit  this website. 
Accessible parking is located at the main entrance to Living & Learning [the Director's Circle], on University Heights. Vehicles that display accessible parking placards are permitted to park in any open space as long it is not reserved for service or emergency vehicles.
The accessible entrance to Living & Learning is to the left of the main doors. Follow the short path to the ramp access with motorized doors. Once you enter C Building from the hallway, you will find the Prism Center spaces to your right.
Should you need additional accommodations to ensure your full participation, please e-mail us.  Please note that some requests can take up to two weeks to coordinate. However, please send us any requests for accommodation and we will work to our fullest extent to assist you.  E-mail prism@uvm.edu as soon as possible.
Student Employment & Volunteer Opportunities
Student Employment
The Prism Center hires several student staff members at the beginning of each academic year to support us in achieving our mission. If you have a work-study award and are interested in working with the diverse members of UVM'S LGBTQ+ community, we'd love to interview you! Our student staff teams help with planning programs and events, marketing and social media, as well as special projects and office administration. To learn more about the available positions or to apply you must use the JobX site accessible through your MyUVM portal or by visiting the Student Employment Office website.
Volunteering
Charitable Giving
Please consider supporting the Prism Center at UVM.  Each year we touch hundreds of lives in positive ways through education, support, and programs.  Online giving is convenient and your gift makes a signficant impact in the experiences of LGBTQ+ students on our campus.