The Prism Center serves the diverse queer and trans communities at the University of Vermont.  We support and empower lesbian, gay, bisexual, transgender and queer students, as well as students whose identities fall in between or expand beyond those categories, and work to create a campus community where people of all sexual and gender identities can thrive.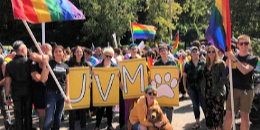 Build Community
Opportunties for all members of UVM's LGBTQA+ and allied communities to be together, build community and learn from one another. Learn about the many ways you can connect with community at UVM.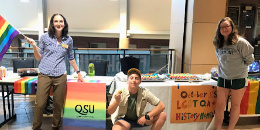 Helpful Resources
From gender-inclusive housing and name changes to the LGBTQA+ friendly health services you need to be well, we have the connections you need to on- and off-campus resources.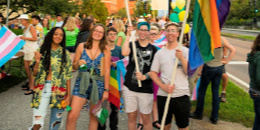 Prospective Students
Ranked amongst the best schools for LGBTQ+ students by the Campus Pride Index, UVM maintains a score of 4.5/5 stars.