Angela Karas: Co-president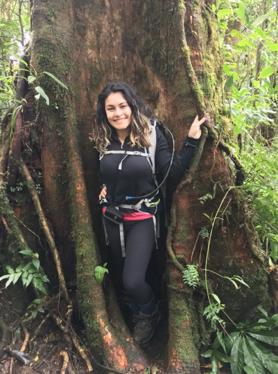 Hailing from Hunterdon County along the Delaware River: it's Angela! This Jersey Girl grew up running around outside on her farm, biking along the Delaware River, and kicking a soccer ball, shooting hoops, and engaging in swash-buckling duels in the art of fencing.
Now a senior at UVM, her studies in Environmental Science, Ecological Design and Economics have brought her to Ecuador, Costa Rica, and Brazil. She's passionate about sustainable communities, ecological restoration, rehabilitation, and agro-ecological solutions. Angela is a soul-searching nomad with the ambitious goal to travel to every Latin American Country someday. She loves scuba diving, old movies, Música Latina, y platanos dulces. Catch her around campus playing guitar, riding her longboard, or on the ski slopes catching some GNAR!
#puravida
Foram Patel: Co-president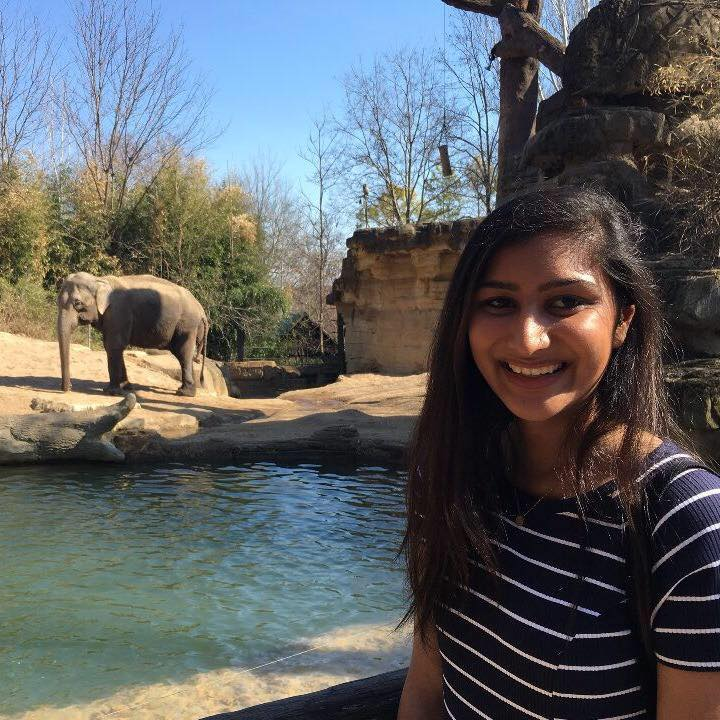 Foram is a junior studying Psychology from Bennington, VT. She hopes to eventually purse a career in healthcare. Foram loves hiking, drinking tea (jasmine and ginger her favorites), traveling and elephants (her spirit animal)! Her favorite book is Tuesday's with Morrie! Foram loves the outdoors but has never skied- her mission is to give this a chance before she graduates.
Bella Sierra: Secretary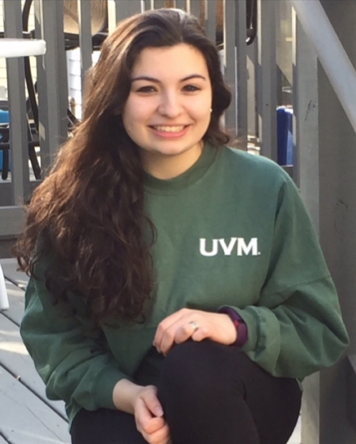 Bella is from North Chelmsford, MA. She's an Exercise and Movement Science major in the class of 2020 hoping to go into physical therapy. Her favorite campground is White Lake State Park in Tamworth, Nh where she has been camping before she could walk. Bella also loves to go hiking, windsurfing, stargazing, and finding new adventures. Her favorite things on earth are wiener dogs. If she could have superpowers she would be able to turn invisible, fly, teleport and make ice cream out of thin air! Bella's favorite book is A prayer for Owen Meany and her favorite quote (from said book) is "If you are lucky enough to find a way of life you love, you have to find the courage to live it". She's traveled to Colombia and Italy but has never crossed to the border to Canada, which is her biggest goal over the next four years.
Emily Louis: Publicist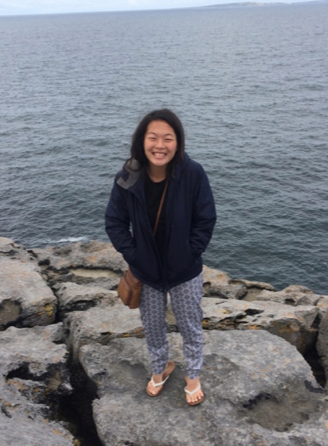 Emily was born and raised in sunny Honolulu, Hawaii. She is a junior majoring in Marketing and Finance, and minoring in Physics. Her favorite outdoor activities consist of paddle boarding, tennis, skiing, and just soaking up da sun. She hopes to one day run a marathon and visit all 50 states (so far at 16!). She's traveled to Japan, Canada, London, and Ireland, but wants to explore even more. If she could be any animal, she'd be a duck so she can swim, fly, or waddle to her favorite places. Standing at five feet tall, Emily dreams of living amongst fellow hobbits in the Shire. In her free time, she enjoys making jewelry, playing the ukulele, and listening to podcasts.
Miguel Reda: Event Coordinator
Miguel hails from Western Mass and local legends say he was raised by a pack of wild pigs who gave him the nickname Mig. He grew up cross-country skiing, and is an avid climber and nap taker. Though he rocks the flow of long feathery blonde locks with an uncanny resemblance to Miguel Ventura of Miguel's Pizza at the Red River Gorge in KY, he is not the heir to the climbing pizza mecca.
His studies as a Parks, Recreation & Tourism Major have focused primarily on Diversity & Inclusion in the outdoors. When he's not attending conferences he spends his time in lines at the ski lifts, belaying or dancing to Latin music. If you happen to meet him don't forget to ask if he knows where his wallet or ID are.
Kate Vesely: Event Coordinator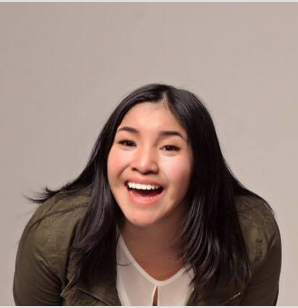 Kate Vesely, a part of the Class of 2020, is double majoring in Environmental Studies and Global Studies. Hailing from Amesbury, MA, she has grown up around nature all her life and loves being outdoors. Kate is the Event Coordinator for UVM GEAR and a Leader in UVM's Outing Club. Kate believes that nature is for everyone and to bring more diversity to the outdoors, we must make resources accessible to others. Some of her favorite activities are hiking, swimming, and biking.
Darnell Holmes: Outreach Liason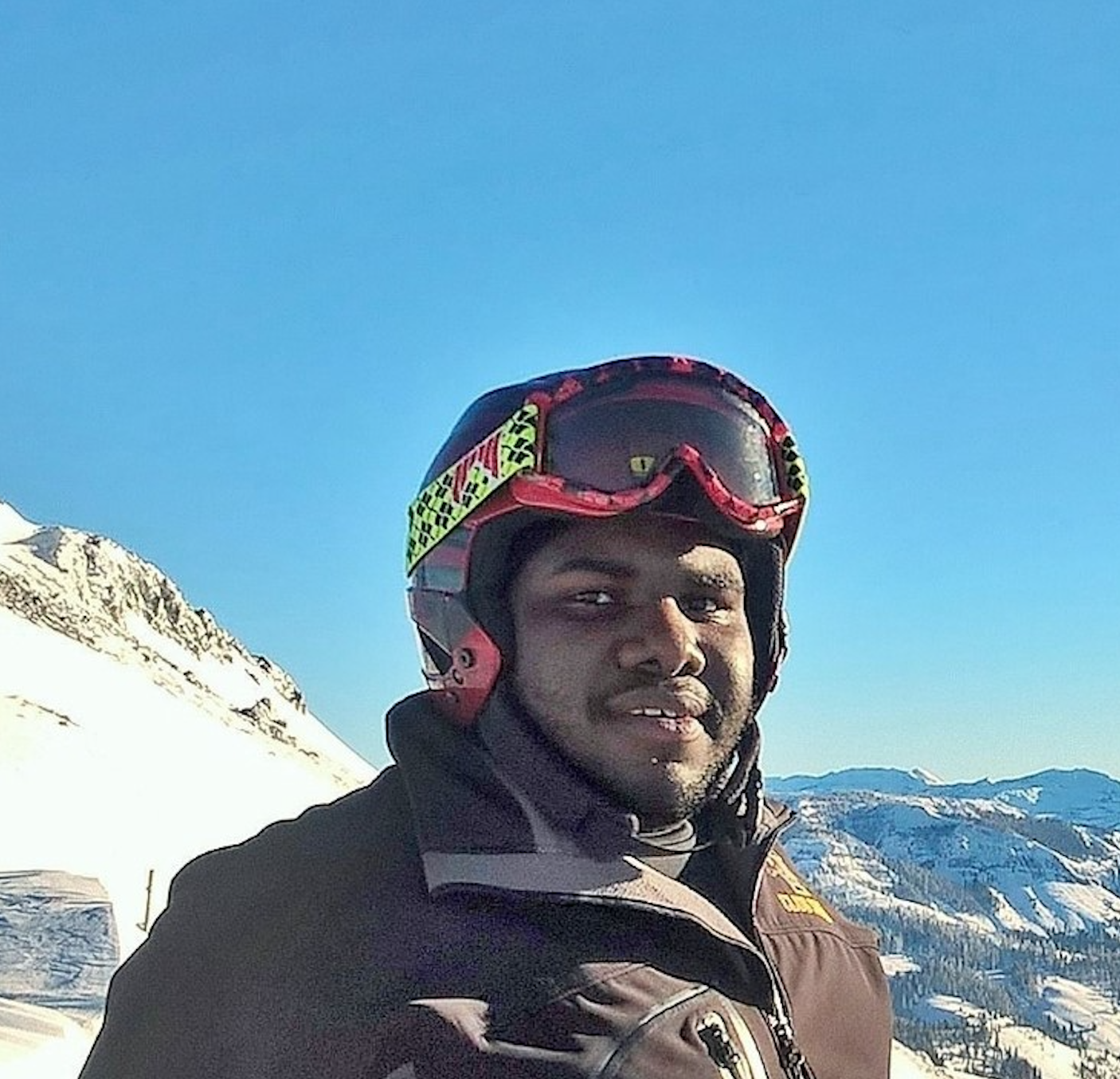 I am a senior majoring in Anthropology – Archaeology and Paleontology and a Minor in Environmental Studies. I love the outdoors; the freedom, adventures, and togetherness with nature that it brings to my heart and soul. I especially love the winter season. Although it may look dreary and depressing, I think of it more as a time when nature takes a rest to prepare us for the coming seasons; a sort of renaissance.
My favorite outdoor water sport is kayaking, while my favorite indoor water sports are swimming and springboard and platform diving. I also enjoy karate, samurai bushido, and soccer. I love skiing in a few forms; freestyle, backcountry, and freeskiing, and love to go skiing as much as possible. My overall favorite sport is Alpine Ski Racing, especially the Speed events like Downhill and Super G.
I am lifeguard certified with First Aid, CPR, and AED. I also have my level 1 Swift Water Rescue certification and am a certified US Springboard Diving Coach. Additionally, I am level 1 Avalanche Backcountry as well as a certified USSA Level 100 ski coach.
Emily Snow : Event Coordinator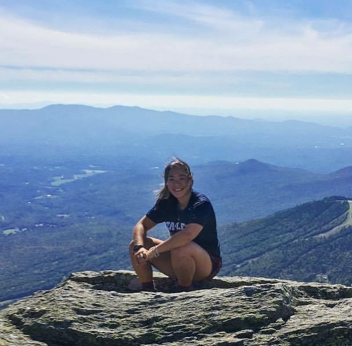 Emily is a sophomore biology major in the College of Arts & Sciences. Emily loves being outside whether it be hiking, biking, skiing, or just going for a walk. Other than UVM GEAR Emily tutors for the Tutoring Center and works in the new Advising Center.