The Champlain Valley Crop, Soil and Pasture Team is a group of UVM Extension professionals and partners working to provide technical assistance to Vermont Farmers in the Lake Champlain Watershed. We strive to bring you research-based knowledge that has practical applications on your farm, and address many production-related issues associated with water quality and farm profitability.
What's New?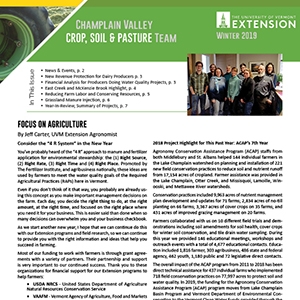 Download our latest Newsletter:
No-Till & Cover Crop Symposium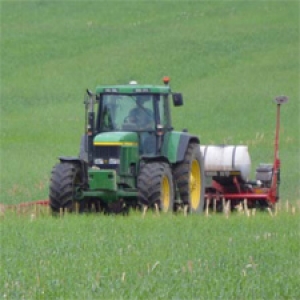 Stay tuned as we are about to post some of the 2018 presentations from this full-day symposium on no-till and cover cropping systems for field crop growers in our area.
Grazing Management Course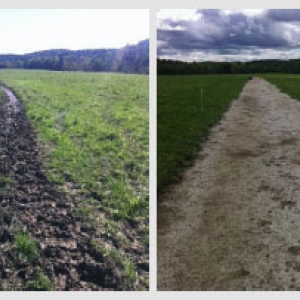 Join us to learn good grazing practices and develop a grazing plan that meets NRCS standards. Fee is $40 which includes The Art and Science of Grazing by Sarah Flack. More details on this course.
Interested? Contact Grazing Outreach Professional Cheryl Cesario, cheryl.cesario@uvm.edu; (802) 388-4969 x346
Financial Opportunities for Your Agricultural Business