The Davis Center Art (DCart) program is run by a two-student curation team. These students are responsible for the planning, organization, promotion, and curation of all art in the Davis Center — including art exhibits on display in the building's two gallery spaces and all public works on display throughout the building and it's meeting rooms.
Meet the DC curators —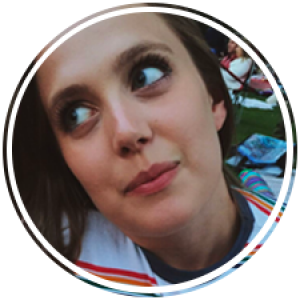 Madison Yates
Major: Art History
Class of 2019
Madison Yates is sophomore studying Art History at the University of Vermont. Growing up near New York City, Madison often visited art museums which sparked her passion for art early on. When she isn't curating exhibitions at the Davis Center, Madison can be found putting up art around her home, cooking for her friends, or printing photographs in the Williams darkroom.
As a student art curator, Madison aims to inspire others to create art and highlight the incredible creativity of UVM's student population.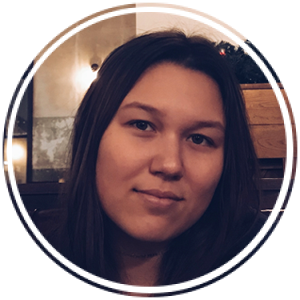 Ally Tanaka
Majors: Art History and Psychology
Class of 2021
Ally Tanaka is a sophomore studying art history and psychology at the University of Vermont. As a student art curator, Ally aspires to strengthen the voice of the student population through artwork, and promote art with a message of social justice. While Ally explores and learns more about the artist environment, she looks forward to gathering a greater understanding of the Burlington art community.
Outside of the Davis Center, Ally is the community outreach coordinator for Asian Student Union. She also spends her time reading Kerouac, kayaking in lake Champlain and skiing at Sugarbush.