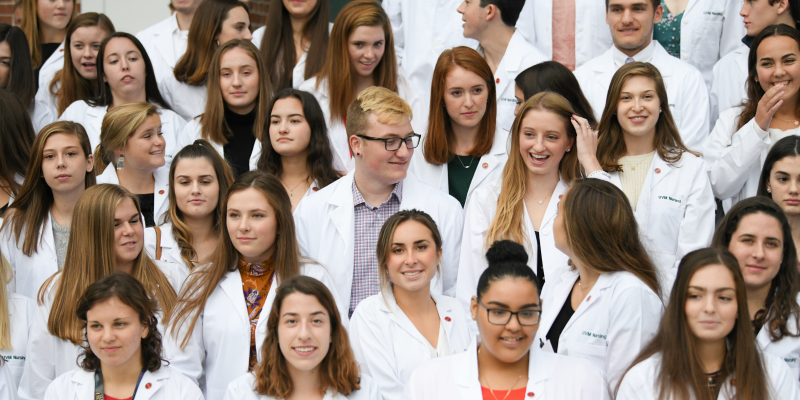 The Department of Nursing celebrated an incoming class of 139 undergraduate and 24 direct-entry graduate nursing students with its sixth annual white coat ceremony on Friday, Oct. 4. The event is held in conjunction with UVM Parent and Alumni weekend. 
Origin of the white coat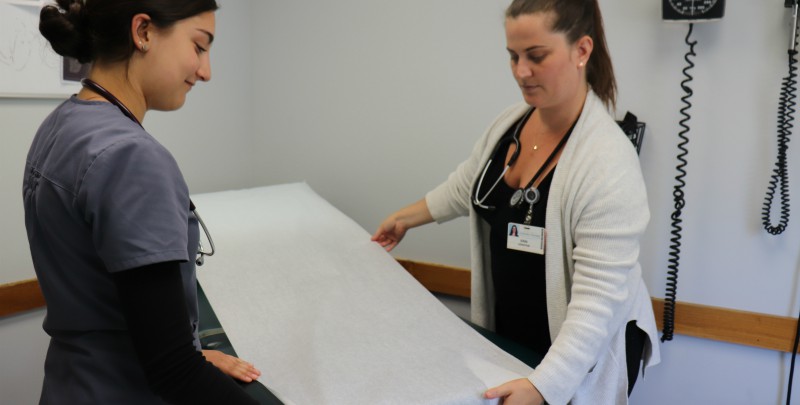 Erin Leighton, Doctor of Nursing Practice '20, begins her work day at Appletree Bay Primary Care by triaging email and phone messages from patients, hospitals and health care providers. She routes the messages to her fellow clinicians and health care partners, and answers questions from patients about their symptoms, medication needs or self-care instructions.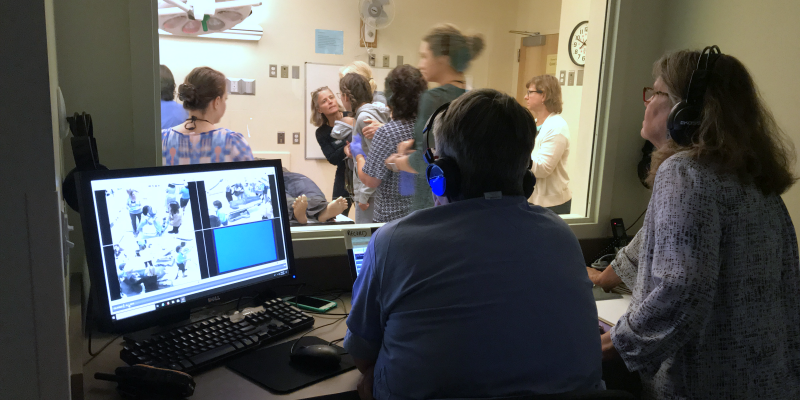 On a weekday morning in the Clinical Simulation Laboratory, students are working together to assess and treat a distraught man who fell at home and cannot stand or swallow solid food. The patient — role-played by an actor for the simulation — suffers from amyotrophic lateral sclerosis (ALS), a fatal disease, and his symptoms are progressing.

Celebrating 75 years of Nursing at UVM
More News