Keeping Her Cool: Barbara Gardner '62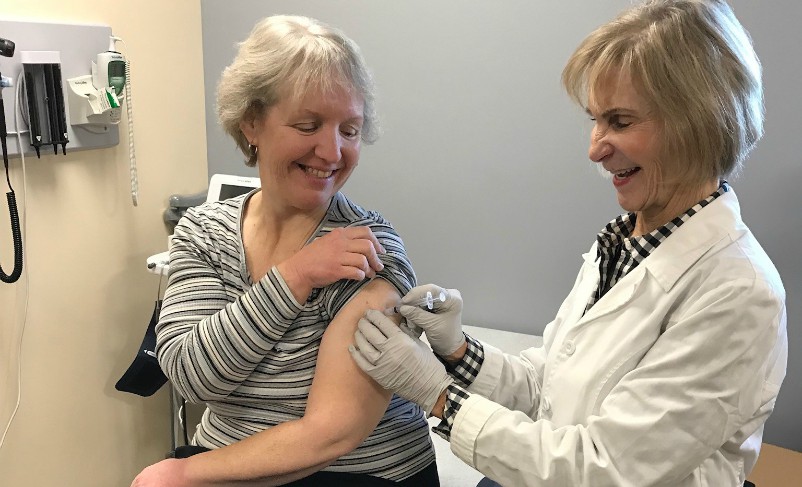 When disaster strikes, you might want to call Barbara Fruchtbaum Gardner '62, because she'll know what to do. She participates in crisis care training with emergency response teams and recently played the role of a teacher in an "active shooter" exercise with first responders and citizens of Watertown, Massachusetts – the city where police took down the 2013 Boston Marathon bombers.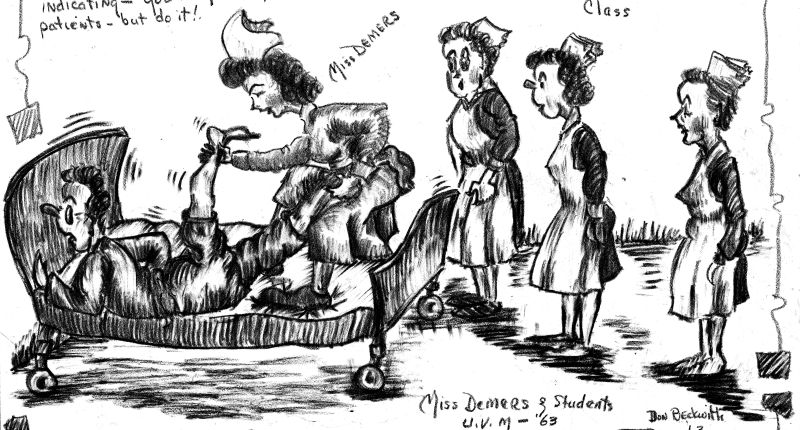 On a visit to the UVM campus in 2014, Aline Demers '55 asked to see the Clinical Simulation Laboratory, a space that didn't exist when she attended college. The "Sim Lab" opened in Rowell Hall in 2011 to allow for a sense of realism and real-time problem solving with supervised instruction in a low-risk setting.
The patient moaned as a health care provider pressed on his abdomen and rolled him onto his side. She asked him to rate his pain, took his pulse and listened to his breathing through a stethoscope. When she suggested he take medication for the pain, he resisted and expressed fear that taking medication would prolong his stay in the hospital.

Celebrating 75 years of Nursing at UVM
More News