"Universities have resources that they can bring to the local news crisis, and should," Watts said. Resources don't just mean students, he added, "but it's also our space and our faculty and our access to actual alumni dollars. We have resources and we need to be engaged with this."
November 15, 2023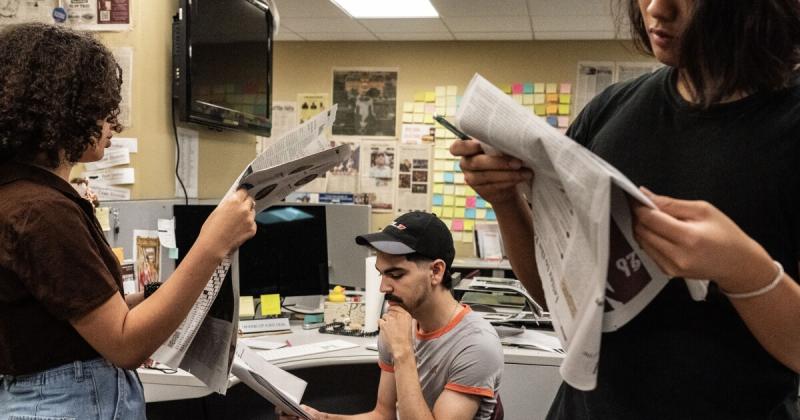 University-based reporters are critical to reversing the decline in local news, but budget cuts and political battles increasingly threaten their work, demanding greater donor support.
November 6, 2023

Partnerships between public radio stations and their university licensees are an underutilized resource in the effort to address the local news crisis, a new report argues. The report, "Building Synergy: Public Radio and Universities," makes a case for greater coordination between stations and licensees, looks at the challenges standing in the way of such partnerships, and offers examples of strategies that stations and universities could adopt.
November 6, 2023

You've heard local news is dying. In fact, it might just be evolving.
October 6, 2023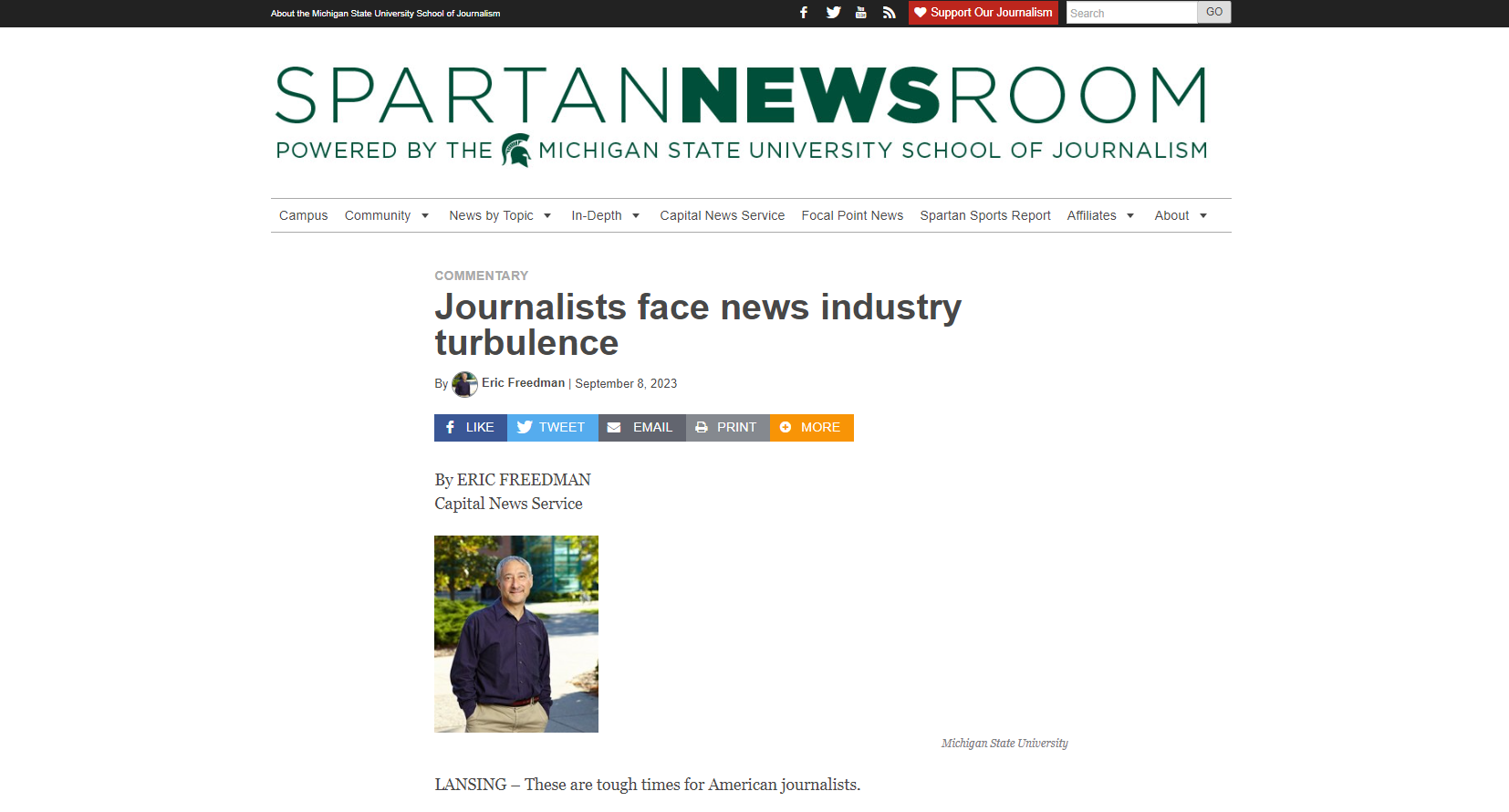 A new national report from the Center for Community News at the University of Vermont found that up to 1,997 students in university-managed reporting programs such as MSU's Capital News Service produced over 7,500 news stories in 2022 in partnership with up to 977 news media outlets.
September 26, 2023

The University of Vermont's Center for Community News is wrapping up the first year of a pilot program surveying college-led reporting programs nationwide. At UVM and other schools, the programs facilitate internships with students at local newspapers and news outlets. The students get professional experience and the papers receive quality work that often fills staffing and content gaps.
September 12, 2023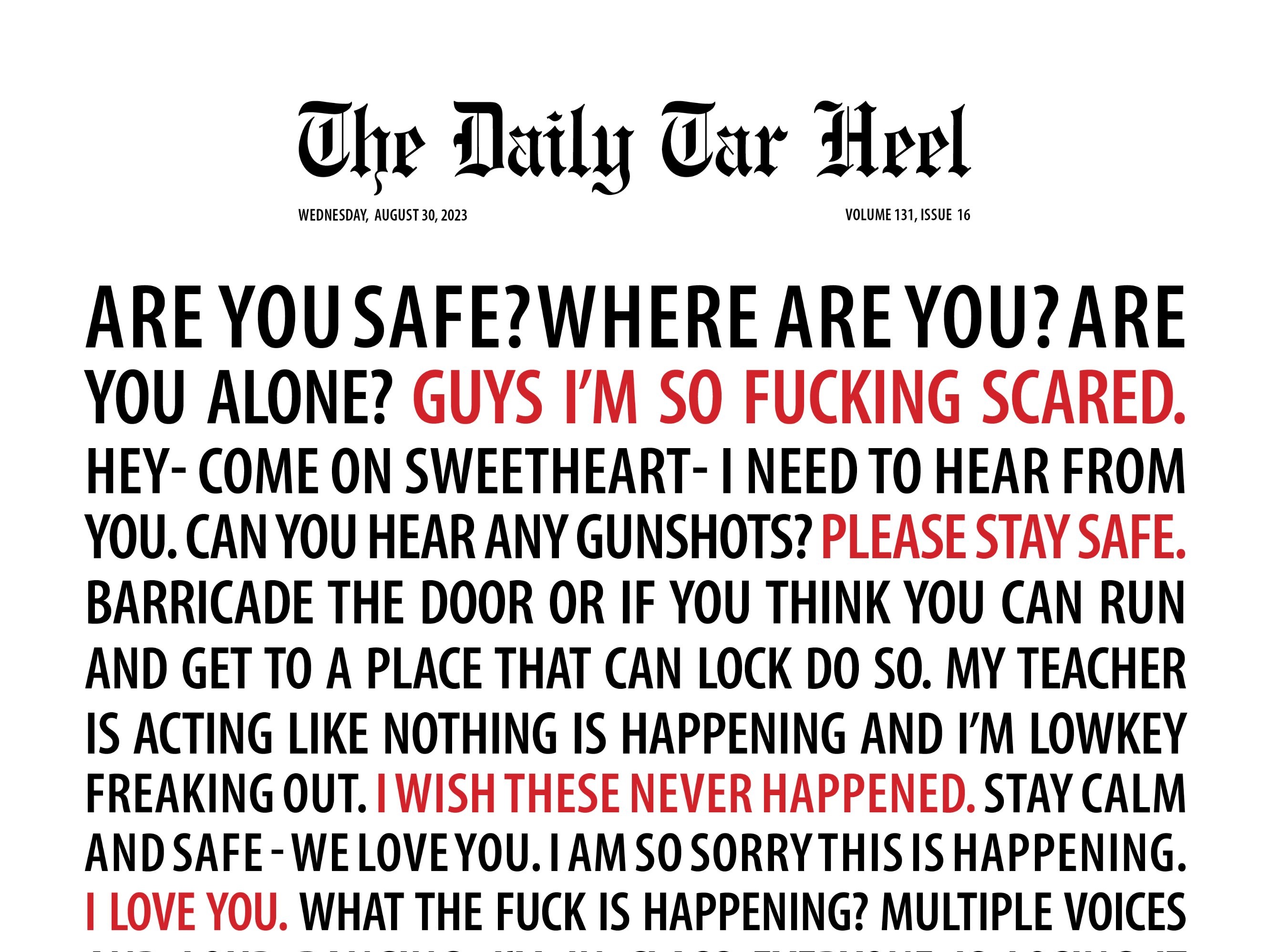 As local papers continue to vanish, student journalists are stepping up to fill an important community role. Around 10% of capital statehouse reporters in 2022 were students, Pew found last year. The trend was underscored Wednesday by the new data from the Center for Community News (CCN), a nonprofit organization run out of the University of Vermont that aims to increase student-led reporting nationwide — and to make existing efforts more visible.
August 30, 2023

"Students at colleges and universities are significant contributors to our local news ecosystem,"said Center for Community News Director Richard Watts. "It may come as a surprise to many Americans that much of the professional reporting that keeps our communities informed is now the work of students, in coordination with professional editors and faculty."
August 29, 2023

"Universities have resources. Students want to do real things. More colleges and universities need to step up and do programs like this."
August 2, 2023

In the last 15 years,an estimated 360 newspapers have shut down across the country. But in the last 12 months, the Center for Community News has found more than 120 partnerships between local media and colleges. Many are bolstering news in rural areas where larger media companies have pulled the plug on local news organizations.
July 17, 2023

Journalism programs provide students with a unique opportunity to engage in rural reporting. Students are given the experience of a newsroom with the support that's often lacking in commercial internships.
June 20, 2023

April 12, 2023

Statehouse reporting programs are part of a larger commitment by universities to connect student education with local news needs. Through classes, newsrooms and media collaborations, these programs give students essential opportunities to use skills they have learned in classrooms – and provide badly needed local news coverage. 
April 6, 2023

All students, regardless of subject, need meaningful opportunities to engage with the democratic process, say Meg Little Reilly and Richard Watts
September 20, 2021