Speakers / Presenters
Keynote Speakers
Dr. William Jelani Cobb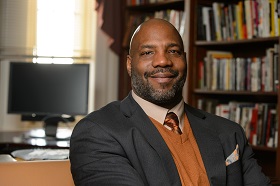 Dr. William Jelani Cobb is an Associate Professor of History. He is a recipient of fellowships from the Fulbright and Ford Foundations. Professor Cobb is the author of The Substance of Hope: Barack Obama & the Paradox of Progress (Bloomsbury 2010) and To The Break of Dawn: A Freestyle on the Hip Hop Aesthetic (NYU Press 2007) which was a finalist for the National Award for Arts Writing. His collection, The Devil & Dave Chappelle and Other Essays (Thunder's Mouth Press), was also published in 2007. He is editor of The Essential Harold Cruse: A Reader. Born and raised in Queens, NY, he was educated at Jamaica High School, Howard University in Washington, D.C. and Rutgers University where he received his doctorate in American History in May 2003.
Professor Cobb's forthcoming book is titled Antidote to Revolution: African American Anticommunism and the Struggle for Civil Rights, 1931-1957. His articles and essays have appeared in The New Yorker, The Daily Beast, The Washington Post, Essence, Vibe, The Progressive, and TheRoot.com. He has contributed to a number of anthologies including In Defense of Mumia, Testimony, Mending the World and Beats, Rhymes and Life. He has also been a featured commentator on MSNBC, National Public Radio, CNN, Al- Jazeera, CBS News and a number of other national broadcast outlets.
Dr. OiYan Poon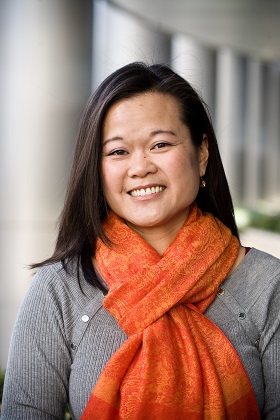 Dr. OiYan Poon is an Assistant Professor of Higher Education Leadership in the School of Education at Colorado State University. Her research focuses on the racial politics and discourses related to higher education, college access, public policies like affirmative action, and Asian Americans. Her work has been recognized with awards from the Association for the Study of Higher Education and ACPA: College Student Educators International. She is co-editor of a forthcoming edited volume from Stylus Publishing entitled Difficult Subjects: Insights and Strategies for Teaching about Race, Sexuality, and Gender. She is also co-editor of a forthcoming special issue of AAPI Nexus Journal entitled Serving the Community: Reflections for Sustainable Partnerships and Organizational Transformation. Prior to completing her Ph.D. in Race & Ethnic Studies in Education with a certificate in Asian American Studies from UCLA, Dr. Poon worked in multicultural student affairs. She was the first Asian Pacific American Student Affairs director at George Mason University and the first Student Affairs Officer in Asian American Studies at UC Davis. As a student affairs professional, she played a key role in advocating for the establishment of the federal AANAPISI (Asian American Native American Pacific Islander Serving Institution) Minority Serving Institution designation.
John Quiñones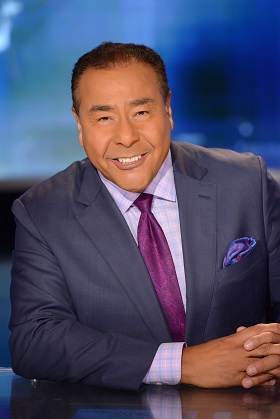 John Quiñones is the Emmy Award-winning co-anchor of ABC newsmagazine Primetime and has been with the network nearly 30 years. He is the sole anchor of the Primetime series What Would You Do?, one of the highest rated newsmagazine franchises in recent years. During his tenure, he has reported extensively for ABC News, predominantly serving as a correspondent for Primetime and 20/20.
In 2010, Quiñones was the first reporter out of the 2,000 journalists who covered the Chilean Mining Disaster to get an exclusive interview with one of the survivors. His work for What Would You Do? captures the way people react when confronted with dilemmas that compel them to either take action or walk away. To that end, he has extensively covered a religious sect in Northern Arizona that forces its young female members to take part in polygamous marriages and followed a group of would-be Mexican immigrants as they attempted to cross into the US via the treacherous route known as "The Devil's Highway," among many other endeavors.
Previously, Quiñones anchored the critically acclaimed ABC News special Latin Beat, which focused on the wave of Latin talent sweeping the US, the impact of the recent population explosion, and how it will affect the nation as a whole.
Having grown up in a poor family of migrant workers to eventually become ABC's first Latino correspondent and a seven-time Emmy Award winner, Quiñones shares his powerful story with audiences around the country, encouraging them to pursue their dreams regardless of socioeconomic barriers. He particularly emphasizes the role education played in his success in his captivating and inspiring keynotes.
Quiñones joined ABC News in June 1982 as a general assignment correspondent based in Miami, providing reports for World News Tonight with Peter Jennings and other ABC News broadcasts. He was one of the few American journalists who reported from Panama City during the US invasion in December 1989. During the '80s, he spent nearly a decade in Nicaragua, El Salvador, Guatemala, Honduras, and Panama reporting for World News Tonight.
Prior to joining ABC News, he was a reporter with WBBM-TV in Chicago. He won two Emmy Awards for his 1980 reporting on the plight of illegal aliens from Mexico. From 1975 to 1978, he was news editor at KTRH radio in Houston, Texas. During that period, he also was an anchor-reporter for KPRC-TV.
He was awarded an Emmy for his coverage of the Congo's virgin rainforest, which also won the Ark Trust Wildlife Award, and in 1990 he received an Emmy for Window in the Past, a look at the Yanomamo Indians. He received a National Emmy Award for his work on the ABC documentary Burning Questions.
The Poisoning of America, which aired in September 1988, and he was also honored with a World Hunger Media Award and a Citation from the Robert F. Kennedy Journalism Awards for To Save the Children, his 1990 report on the homeless children of Bogota. Among his other prestigious awards are the First Prize in International Reporting and Robert F. Kennedy Prize for his piece on Modern Slavery—Children Sugar Cane Cutters in the Dominican Republic. In 2005, the Smithsonian Museum's exhibit, "Our Journeys/Our Stories: Portraits of Latino Achievement," named Quiñones as one of the 25 most prominent Latinos in the US.
He was awarded an ALMA Award from the National Council of La Raza. He also contributed reports to ABC News's unprecedented 24-hour, live, global Millennium broadcast, which won the George Foster Peabody Award. He was honored with a Gabriel Award for a poignant report that followed a young man to Colombia, as he made an emotional journey to reunite with his birth mother after two decades.
Quiñones received a Bachelor of Arts degree in speech communications from St. Mary's University, San Antonio, Texas. He received a Masters from the Columbia School of Journalism. He received the 2010 Outstanding Alumni Award from Columbia University's Graduate School of Journalism and his coverage on the African Congo was named one of the 50 greatest stories by a graduate in the last 100 years.
Presenters
Dr. Angela Batista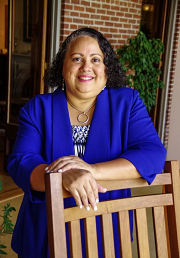 Dr. Angela E. Batista currently serves as Vice President of Student Life and Special Assistant to the President for Diversity and Inclusion at Champlain College. Prior to her current position, Dr. Batista served as Interim Chief Diversity Officer and Associate Vice Provost for Student Affairs and Dean of Student Life at Oregon State University. She also served as Dean of Students at the University of Southern Indiana and has held various positions at the University of Vermont, Lynn University, and Mills College.
Dr. Batista has also worked as a high school teacher, counselor and administrator, serving as Foreign Language Department Chair and directing a high school English Language Learners' Program in South Florida. She has received several honors, including being named as Teacher of the Year, the Diversity Awareness Thoughtfulness and Courage Award and the creation of the Dr. Angela E. Batista Social Justice Award -- awarded to deserving students at the University of Vermont every spring since 1999. Dr. Batista was the recipient of the 2013 NASPA Latino/a Knowledge Community Administrator of the Year Award. She was also selected by students at the University of Southern Indiana to receive the 2015 Spirit of the Eagle Award in Senior Administration.
She actively serves as a national and international consultant and is engaged in national professional organizations. Her national service includes leadership roles in various organizations including serving as an executive officer on the Executive Committee of the Latino Caucus for the National Conference on Race and Ethnicity in Higher Education (NCORE) and various leadership roles in Student Affairs Administrators in Higher Education association, also known as NASPA. Dr. Batista was the national Vice Chair and Chair for the NASPA Latinx/a/o Knowledge Community, a member of NASPA's Equity and Inclusion Commission, the 2016 National Conference Leadership and Planning Team, and faculty for the NASPA Dungy Leadership Institute (DLI) and Escaleras Latinx/a/o professional institute, which she will co-direct for 2018. She also supported the development of the Latin American and the Caribbean (NASPA LAC) area that encompasses 41 countries. She is the lead editor of the book Latinx/a/o in Higher Education: Exploring Identity, Pathways and Success scheduled for release in 2018.
Dr. Batista earned her doctorate in Leadership from Nova Southeastern University and her master's degree from the University of Vermont. Her undergraduate work was completed at Brooklyn College in New York City.
Dr. Tracy Ballysingh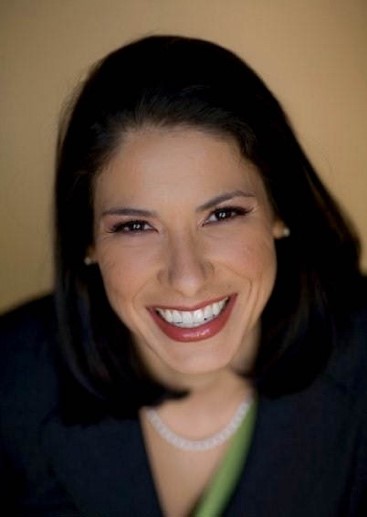 Dr. Tracy Arámbula Ballysingh (she/her/hers) is an Assistant Professor of Higher Education and Student Affairs in the Department of Leadership and Developmental Sciences at the University of Vermont. She earned her Ph.D. in Higher Education Leadership from The University of Texas at Austin, an M.Ed. in Elementary Education from Boston College, and B.A. in Sociology from the University of Illinois. Dr. Ballysingh's research focuses on higher education access and success for historically marginalized communities. A qualitative P-16 educational access and completion scholar, her work explores the socio-historical systems, structures, policies, and cultural contexts that preclude or promote achievement for 1st generation, low-income, and/or students of color. Dr. Ballysingh's scholarship has been published a number of leading journals in education including the Journal of School Leadership, the Association for Mexican American Educators Journal, and the Journal of Hispanic Higher Education. She is also active as a scholar with the Association for the Study of Higher Education (ASHE), the American Association of Hispanics in Higher Education (AAHHE), and the American Educational Research Association (AERA).
Laura Bohórquez García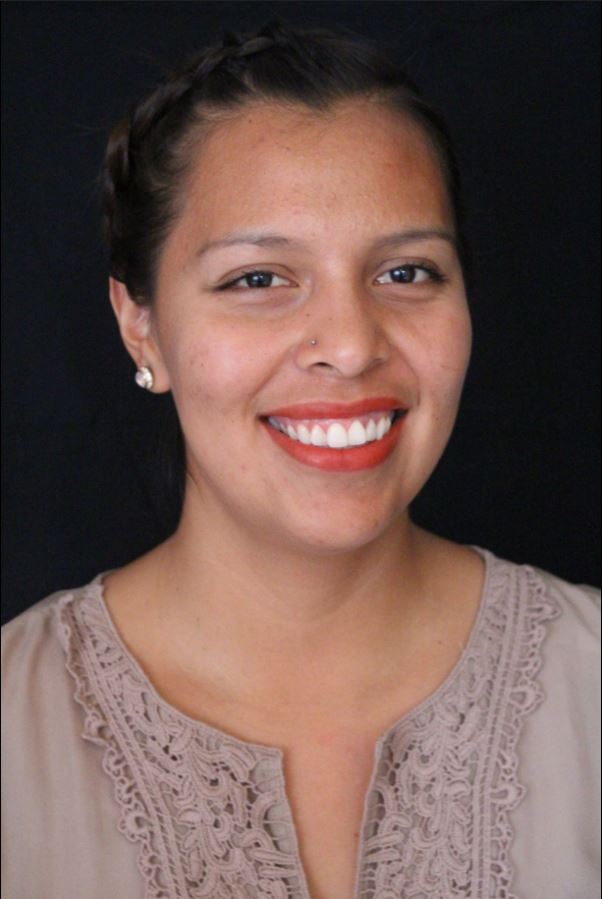 Laura Bohórquez García has over seven years of professional experience in higher education advocating for immigrant and educational rights alongside underrepresented and underserved communities. Laura's national and local perspectives come from her former role as the Education Equity Coordinator at United We Dream- the first and largest immigrant youth led network in the nation where she worked with and for undocumented students and professionals. While at Loyola University Chicago, Laura implemented an educator ally training as well as participated in committees that laid the foundation and began the awareness to change the policy and practices that serve Loyola University Chicago's undocumented students. This lead to the creation of the current Magis scholarship, the first scholarship in the nation to be student led and funded. Laura currently serves as the Undocumented Student Program Coordinator at the University of Maryland and as the Co-founder and Co-chair of the NASPA Undocumented Immigrant and Allies Knowledge Community.
Dr. Kelly Clark-Keefe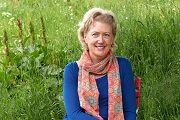 Dr. Kelly Clark-Keefe is an Associate Professor at the University of Vermont. Kelly's research brings material feminist and posthumanist theories of affect, art, identity and injustice to bear on a range of overlapping topics including: the physicality of educational subjectivity, stratified versions of schooling, and conceptual analyses of educational leadership. Kelly's work also engages philosophies of habit and creativity to argue the usefulness of embodied, arts-informed approaches for researching the complexities of contemporary educational circumstances. Kelly has an international reputation as an arts-based researcher and has been invited faculty at the European Graduate School in Saas Fee, Switzerland. She has published in a number of key journals in the field of educational research, including the International Journal of Qualitative Studies in Education and Qualitative Inquiry. Kelly is the author of the book, Invoking Mnemosyne: Art, Memory and the Uncertain Emergence of a Feminist Embodied Methodology (2010), with Sense Publishers.
Tatyana Fertelmeyster, M.A.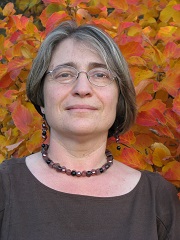 Tatyana Fertelmeyster, M.A., Founder and Principal of Connecting Differences, LLC is a nationally and internationally recognized expert in Intercultural Communication, Diversity and Inclusion, Global Agility Development, and Facilitation for Multicultural Groups. She is a Licensed Clinical Professional Counselor. Connecting Differences is not just a company name. It is a life passion. As a consultant, trainer, and coach Tatyana offers her services to organizations, teams, and leaders who are ready to accept a simple fact: bringing diverse people together does not mean that we got diversity "covered". It is just a starting point. A real job is to be able to engage with each other across differences and to sustain that engagement. Tatyana partners with her clients to save their time and resources by increasing clarity of communication and decreasing conflict, creating positive customer experience and minimizing complains. Time saved is time invested into creativity, productivity, and building towards the future.
Dr. Jason Garvey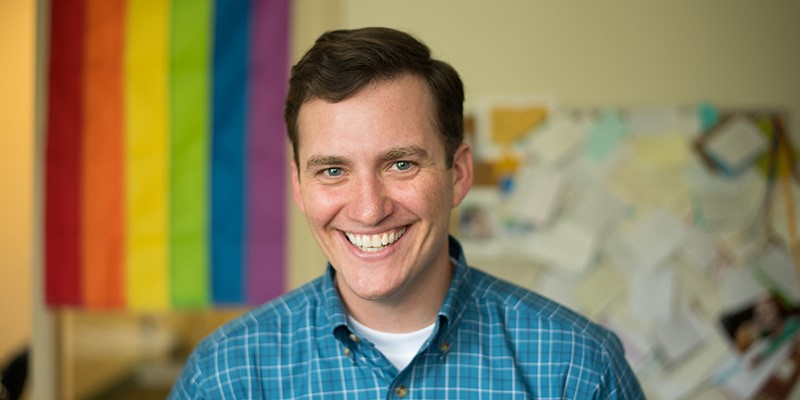 Dr. Jason C. Garvey (he/him/his) joined the UVM HESA faculty in 2016 after serving as a faculty member in the Higher Education program at The University of Alabama. His teaching, scholarship, and service are all tied inextricably to his educational journey as a gay/queer person, and it is through these contexts that he has established his queerness as the lens through which he views his personal and professional narrative. Jay's research examines student affairs and college classroom contexts primarily using quantitative methods, with particular attention to queer and trans collegians. He is a 2017 Emerging Scholar with ACPA, and received the 2014 Scholar-Activist Dissertation of the Year Award from AERA's Queer Studies Special Interest Group. Jay has worked in student affairs across a variety of functional areas, including LGBTQ student involvement, student affairs assessment, academic advising, and undergraduate research. Jay received his Ph.D. in College Student Personnel Administration from the University of Maryland with a certificate in Measurement, Statistics, and Evaluation.
Dr. Shana Haines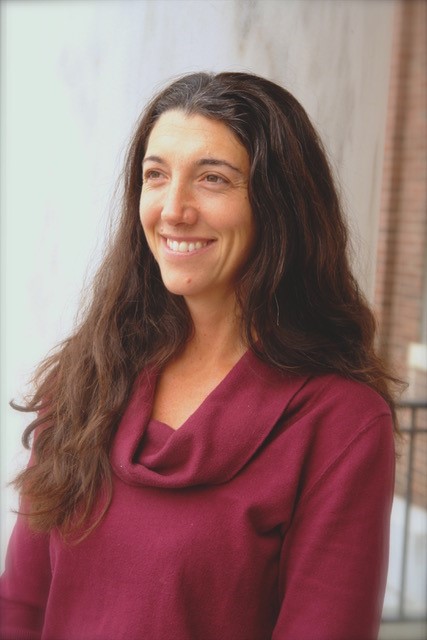 Dr. Shana Haines is an Assistant Professor in the College of Education and Social Services at the University of Vermont. She taught for several years in New York City and Portland, Maine and received her PhD in Special Education from the University of Kansas. Dr. Haines' research focuses on refugee families and their children's experiences with the American school system, increasing family-professional partnership, inclusive education, and teacher preparation. Her work has appeared in numerous journals, including Exceptional Children, Teaching Exceptional Children, Prevention of School Failure, Inclusion, Qualitative Inquiry, Topics in Early Childhood Special Education, and Research and Practice for Persons with Severe Disabilities.
Dr. Jinny Huh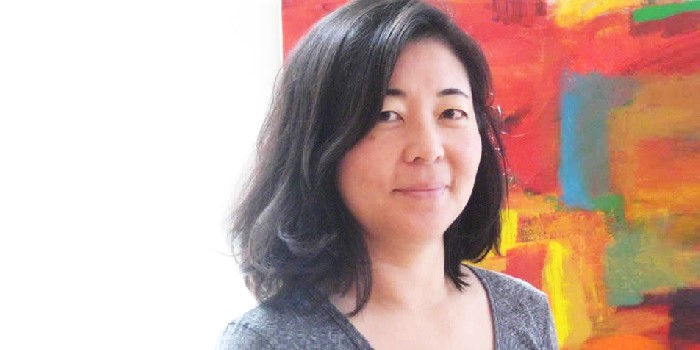 Dr. Jinny Huh is an Associate Professor of English and the Director of the Critical Race and Ethnic Studies (CRES) Program at UVM. She is also the inaugural Faculty Fellow of Diversity in the College of Arts & Sciences. Her research interests include comparative race studies (particularly African American and Asian American Studies), detective fiction, genre studies, and popular culture. Dr. Huh received her PhD from the University of Southern California and was a Postdoctoral Fellow at the Institute of American Cultures/Bunche Center for African American Studies at UCLA. Since arriving at UVM in 2006, Dr. Huh has served on several committees focusing on faculty of color recruitment and retention.
Dr. Karen A. Johnson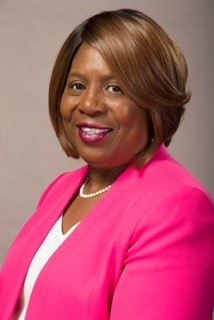 Executive coach, workplace culture strategist, and community servant leader, Dr. Karen A. Johnson is an accomplished change agent whose gifts and talents are sought out in government, nonprofit, business and faith-based markets. During her 14 year career in service to this nation's veterans, she wrote the first Prevention of Sexual Harassment training module for the Department of Veterans Affairs, used to train thousands of new employees over a ten year period.
As Assistant Director of Human Resources for Equity and Organizational Development, she uses her Certified Diversity Professional credential to develop and execute HR policy, programs and strategy that enable Pierce County to achieve equity in its service delivery, decision making and community engagement.
She has an extensive portfolio of community service and is a 2018 participant in Leadership Women America leadership program. Her life work is to advance liberty and justice for all.
Dr. Nikki Khanna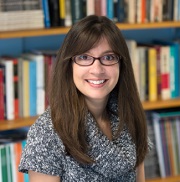 Dr. Nikki Khanna joined the Sociology Department in 2007. Her research interests include racial/multiracial identity, race and adoption, and colorism, and she teaches several courses on race relations at UVM – four of which fulfill the University's D1 diversity requirement.
Dr. Thomas Macias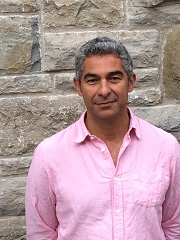 Dr. Thomas Macias is a Professor of Sociology at the University of Vermont. His publications include the book, Mestizo in America: Generations of Mexican Ethnicity in the American Southwest, and articles in Society and Natural Resources, Environmental Sociology, Environment and Behavior, Rural Sociology, Qualitative Sociology, Ethnicities, and the International Journal of Sustainable Transportation. An underlying theme in his research is that in a world where market forces see individuals as primarily a consumer source of profit, people fare much better when they have a variety of people to rely on for information, friendship and mutual support.
Sarah Mell, M.A.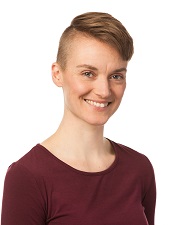 Sarah Mell, M.A., has been active in the field of sexuality education for more than a decade, and has spent the majority of that time connected to college and University populations. Trained by the award-winning education team at Planned Parenthood of Northern New England, much of Sarah's work focuses on intersections of identities and power as they relate to our understanding of intimate relationships and sexuality. As Education & Outreach Coordinator at the UVM Women's Center, Sarah provides training and workshop opportunities for students, staff, and faculty on concepts of positive sexuality, the prevention of sexual and intimate partner violence, and the ways we experience power and privilege in relationship to ourselves and others. She is responsible for the coordination of the annual Dismantling Rape Culture Conference each spring (coming April 12, 2018!), as well as for getting the word out about who the Women's Center is and what we do on campus and in the community. Sarah is also faculty at the Community College of Vermont, teaching courses in English, Humanities, and Sociology.
Dr. Jeffrey F. Milem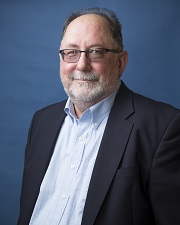 Dr. Jeffrey F. Milem has been Professor and Dean of the Gevirtz Graduate School of Education at UC Santa Barbara since July of 2016. Prior to coming to UCSB, he was the Ernest W. McFarland Distinguished Professor in Leadership for Educational Policy and Reform in the College of Education at the University of Arizona. He is a Fellow of the American Educational Research Association and has been awarded the American College Personnel Association's Contributions to Higher Education award. Jeff was a Professor in the Center for the Study of Higher Education and had an appointment in the Department of Medicine at the University of Arizona. He was Founding Director of the Arizona Medical Education Research Institute (AMERI)—a collaborative venture between the Colleges of Education and Medicine at the University of Arizona that investigates topics pertaining to medical education, diversity, climate and access to medical school. Previously, he served as Associate Dean for Academic Affairs in the College of Education. Jeff served a two-year term as a Senior Faculty Fellow at the University of Michigan's National Center for Institutional Diversity. He is Past President of the Association for the Study of Higher Education—the major professional research organization for scholars of higher education. Before coming to the University of Arizona, Jeff was a faculty member at the University of Maryland and at Vanderbilt University. He earned his B.A. in political science from Michigan State University, his M.Ed. from the University of Vermont, and his Ph.D. from UCLA.
Professor Milem's research focuses on the ways in which colleges and universities can be organized to enhance equity, access, and success for all students; the racial context within higher education; and the relationship between how colleges and universities organize themselves and student outcomes and faculty role performance. With his colleagues Mitchell Chang and Anthony Antonio, he co-authored Making Diversity Work on Campus: A Research Based Perspective, published by the Association of American Colleges and Universities, which translates research demonstrating the educational benefits of diversity to develop a "roadmap" for college leaders of the conditions that must be in place if they are to maximize the opportunities for teaching and learning that racial diversity provides. Jeff contributed to two of the three books that Justice Sandra Day O'Connor cited in her majority opinion in Grutter v. Bollinger as being influential in helping to document the university's claim regarding the educational benefits of diversity. He also worked closely on amicus briefs for both iterations of the Fisher v. Texas case.
As a widely recognized expert in the area of racial dynamics in higher education, Professor Milem has been commissioned to do research by the Institute of Medicine of the National Academies, the Association of American Medical Colleges, the Harvard Civil Rights Project, the American Council on Education, the Association of American Colleges and Universities, and the American Educational Research Association's Panel on Racial Dynamics in Higher Education. Jeff also worked with the Office for Civil Rights of the Department of Education and the American Council on Education to present a series of technical assistance workshops on affirmative action and college admissions. Professor Milem has given speeches and/or provided consultation on racial dynamics to different national education organizations as well as various public and private higher education institutions across the country. In addition to his employment in higher education, Jeff has worked as a photographer, janitor, maintenance worker, house painter, landscaper, bartender, cook, and hospital orderly.
LaShanda Reed-Larry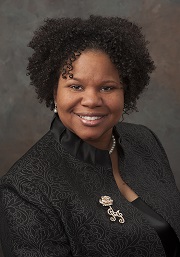 LaShanda is the founder of Envision Inclusion Consulting Services, Incorporated. She is also an executive at Essilor in Dallas, Texas with previous leadership roles at American Airlines and Health Care Service Corporation.
In the Diversity and Inclusion space, LaShanda is a sought after thought leader. She has partnered with the Center for Creative Leadership on curriculum design and the Diversity Best Practices organization sharing strategic frameworks based on various stages of D&I maturity. She frequently presents on topics including unconscious bias, microaggressions, parity for women and people of color in the U.S. She is currently focused global approaches to delivering unconscious bias workshops.
As a community volunteer, LaShanda spends time with organizations and causes that improve the lives of children, women and underserved populations. She serves on the boards of Leadership Women and Workforce Solutions of North Central Texas. She has previously served on the affiliate boards of Dress for Success, Susan G. Komen, and Jack and Jill of America, Incorporated.
LaShanda earned a B.S. degree in Accounting from Southern University and A&M College. She and her husband live in Texas with their three sons.
Dr. Cynthia Reyes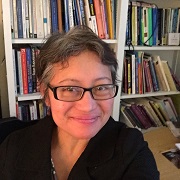 Dr. Cynthia Reyes is an associate professor in the College of Education and Social Services at the University of Vermont. She also coordinates the university minor Education for Cultural and Linguistic Diversity. She has taught in a variety of classroom settings in Chicago, IL including bilingual education (Spanish/English) in the middle grades, and Adult English as a Second Language classes. She received her Ph.D. in Reading, Writing, and Literacy from the University of Illinois at Chicago. Her research interests include multimodal literacy, family literacy, literacy education and school policy for English learners, and social justice and inclusion. She has a co-authored book, Reclaiming the Public in Dialogue in Education: Putting the "Public" in Public Intellectual, and published articles in the Research in the Teaching of English, Reading Teacher, Journal of Educational Foundations, International Journal of Teaching and Teacher Education, Middle Grades Review, and the Journal of Teacher Education & Practice.
Nevien Shaabneh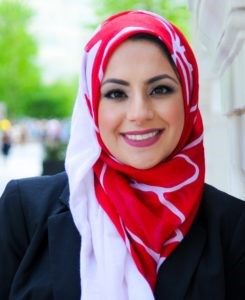 Nevien Shaabneh is a novelist, public speaker and educator. Ms. Shaabneh's roots stretch thousands of miles from Chicago to Palestine where she was born. She graduated from the University of Illinois at Chicago with a bachelor's in English Education and from Saint Xavier with a Masters of Arts. Ms. Shaabneh publicly speaks on matters relating to Muslims in America, the Arab-American experience, the Muslim Woman Narrative, on matters relating to Diversity and Inclusion, the Writing Process, Minority Voices in Writing, and is a key contributor in interfaith discussions and diversity training.
Ms. Shaabneh serves as a consultant for the Muslim Women's Alliance as well as for the youth programs at the Orland Park Community Center. She has worked with several religious institutions and served on dozens of committees in her community to assist in community building, diversity education, and establishing acceptance.
Ms. Shaabneh's debut novel, Secrets Under the Olive Tree, has sold world-wide with a far reaching reader base. She has currently finished her second novel to be under contract soon. She is a proud mother of three children. She believes in the importance of investing in our youth. She works closely with youth programs and trains young leaders to use their voice for change. She inspires expression and social action through speaking and writing. Ms. Shaabneh has taught high school English for fifteen years.
Ms. Shaabneh remains a staunch advocate in the power of literature and the arts. She believes, "Real literature, great literature, moves people,"and to "Never underestimate the power of a good story."
Dr. Sherwood Smith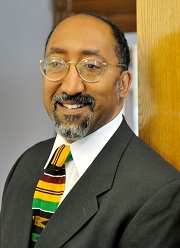 Dr. Sherwood Smith first arrived at UVM through a New England Board of Higher Education Pre-Doctoral Fellowship for 1995-1996 and taught in the Higher Education Program (HESA). As part of his doctoral program he developed and taught a graduate course "Multicultural Issues in Adult Education", lectured on the history of African-Americans in adult education and taught undergraduate seminars.
In the past he worked as a Peace Corps volunteer in Tanzania, cooperative extension agent in Grant County in Washington, adjunct faculty for the School for International Training's college program in Kenya, Assistant Director of Residence Life at Pennsylvania State University and faculty at the Summer Institute for Intercultural Communication (SIIC) for twelve years.
He teaches both graduate and undergraduate courses. Within Human Development he teaches courses that focus on the developmental issues related to ethnic identity development, prejudice and the cross cultural influences on human development. As Senior Executive Director for Diversity, Engagement and Professional Development, he has the following reporting units: the ALANA Student Center, LGBTQA Center, Center for Cultural Pluralism, Women's Center and Abenacki Summer Happening Program.
Service: Serve on the following boards: National Association for Multicultural Education and Co-Chair for the Winooski - Burlington Partnership For Change: Nellie Mae Grant Committee as well as a variety of UVM committees such as the Search Committee for the Vice President for Enrollment Management, General Education Planning Committee and President's Commission on Lesbian, Gay, Bisexual, and Transgender Equity (PCLGBTE).
Education: B.A. Science, Washington State University (June 1981), M.A., Washington State University (August 1987), Ed.D, Ball State University (June 1996)
Professional Memberships: Society for Human Resource Management (SHRM) (2012-16), John D. O'Bryant National Think Tank for Black Professionals in Higher Education at Predominately White Institutions (JDOTT) (1999-2015) Summer Institute for Intercultural Communication faculty, and Returned Peace Corps Volunteer Association (1984-05).
Research Interests: Research interests' focus on experiential issues related to identity development and attitude change, evaluation methodologies related to social justice education, and multicultural education theory to practice issues. His work has led to numerous presentations for a variety of professional conferences, including the American Association of Colleges & Universities, American College Personnel Association, and International Educators (NAFSA). He is actively involved in faculty and staff development training on multicultural issue as part of his work as the Director for the Center for Cultural Pluralism (CCP).
Nick Stanton, J.D.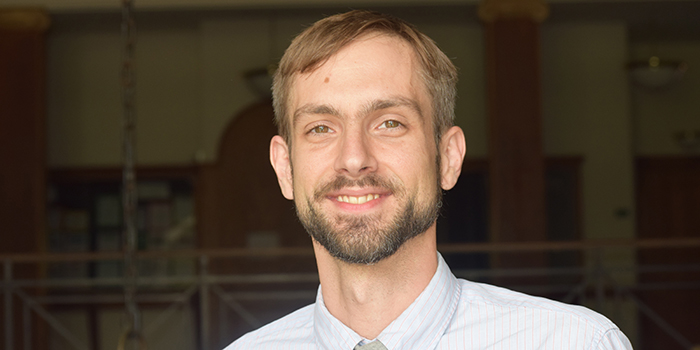 Nick was appointed as Director for AAEO in 2017. Prior to this, he served as the Title IX Coordinator. Prior to his work at UVM, Nick practiced law in a variety of settings, focusing on civil rights, employment, and municipal law. He received a B.A. in Sociology and Anthropology from Johnson State College and a J.D. from Vermont Law School.
Dr. Moise St Louis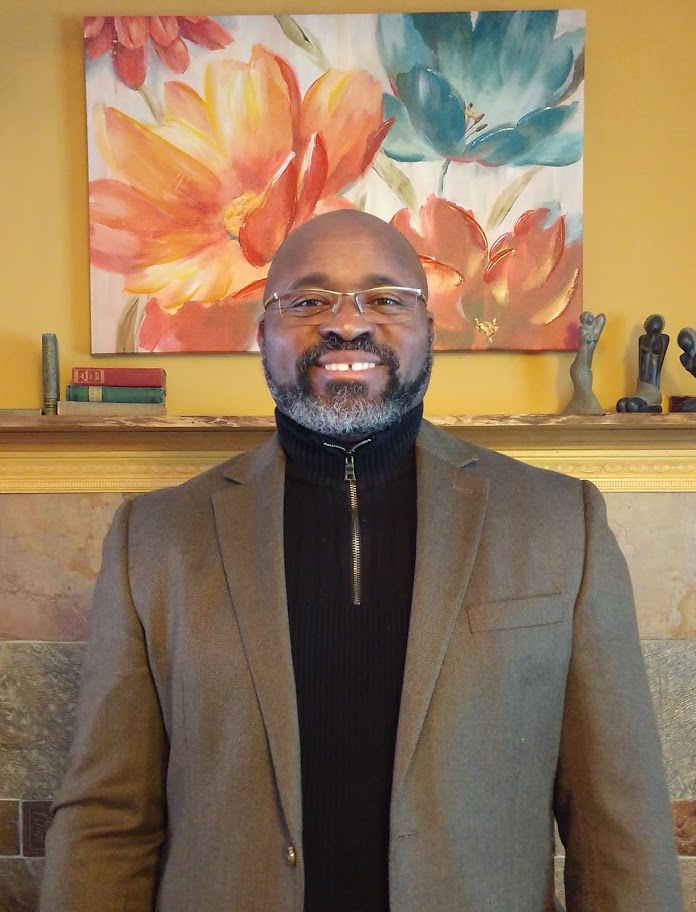 Dr. Moise St Louis is an Associate Dean of Students and Director of the Center for Multicultural Affairs and Services, which encompasses ALANA Support Services, Graduate and Undergraduate International Support Services, First Generation Support Services, The Center for Women and Gender, International immersion Housing Initiative, and YOU COUNT- the institutional Educational Initiative at Saint Michael's College. He also teaches Political Science and Peace & Justice. He has had a 26 year career in Higher Education supporting students and helping institutions craft policies and strategies to address diversity and inclusion, and develop support systems that are outcome-based and sustainable. He holds a Ph.D., Comparative Politics/International Relations from the University of Massachusetts Amherst. His research interests are democracy, postcolonial state formation, clientelism and dependency, state capacity, and political legitimacy. He also holds a M.A., Comparative Politics from University of Massachusetts, Amherst, and three Bachelors in Political Science, Afro-American Studies, and Social Thought & Political Economy. He has taught both nationally and internationally, has published various scholarly and periodical articles, and poems. He is currently in the process of publishing a book on Haitian state formation. Dr. St Louis speaks Creole, French, and Spanish.
He is an expert and leader in higher education, highlighted by a record of success in the areas of student development, assessment, program development, strategic planning, international and multicultural student support, and designing co-curricular educational initiatives. Dr. St Louis is a diversity and inclusion trainer for faculty, staff, and students and is very committed to creating spaces that are inclusive and welcoming. His primary passion is designing and implementing support systems that are useful to students, and helping institutions develope effective strategies to address their diversity challenges. He sees diversity as a moral, institutional, and business imperative.
Doris Sumner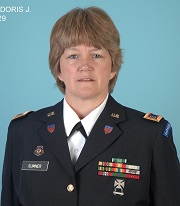 Doris Sumner is the Vermont National Guard Equal Opportunity and Diversity Manager. She has led the department for 12 years earning Vermont several national awards. Through her leadership the Vermont National Guard Joint Diversity Executive Council has a reputation as among the best in the country. Her primary focus has been targeted toward increasing the representation of women at all levels and occupations within the command. The Vermont National Guard Military Women's Program conducted two major workshops in the last five years with over 300 guests attending and participating in the difficult conversations regarding gender and inclusion. Ms. Sumner has been a leading advocate to raise awareness between the prevention of sexual harassments/assault (sexism) and gender representation in command positions within the organization.
Linda Tarr-Whelan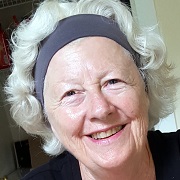 Linda is a Visiting Fellow on Women's Leadership at Champlain College. She is the author of Women Lead the Way: Your Guide to Stepping Up to Leadership and Changing the World as well as Deputy Assistant for Women's Concerns in the Carter White House and Ambassador to the United Nations Commission on the Status of Women under President Bill Clinton. Other leadership positions included serving as a top appointee in New York State government, as CEO of a national progressive thinktank and as a partner with her husband in an international management consultancy.
Nursing was her original career and she holds a BSN from Johns Hopkins, a MS from the University of Maryland and Honorary PhD's from Plymouth University (NH) and Chatham University (PA) and was named a Fellow in the American Academy of Nursing. She is currently writing a second book, "Winning: Activism after the Marches and Rallies." She is a Patient and Family Advisor at the UVM Medical Center, a member of the Vermont Commission on Financial Literacy and on the boards of the United Way of Northwest Vermont and the Visiting Nurse Association of Chittenden and Grand Isle. The Tarr-Whelan's live in Burlington and have two adult children and four grandchildren in Florida and Colorado.
Annie Valentine, M.Ed.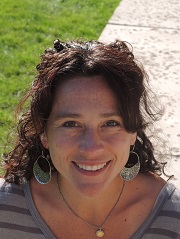 Annie Valentine is a health educator in Living Well where her primary focus is mental health education and outreach. Her areas of interest are on hot topics in college mental health, including suicide prevention, eating disorders, depression, and anxiety – as well as their intersection with different identities. She serves an adviser, facilitator and a committee member on a number of campus and statewide initiatives aimed to create a healthy, safe and vibrant community. Annie received her Master Degree in Education from the University of Vermont and her undergraduate degree from St. Michael's College.
Marie Vea-Fagnant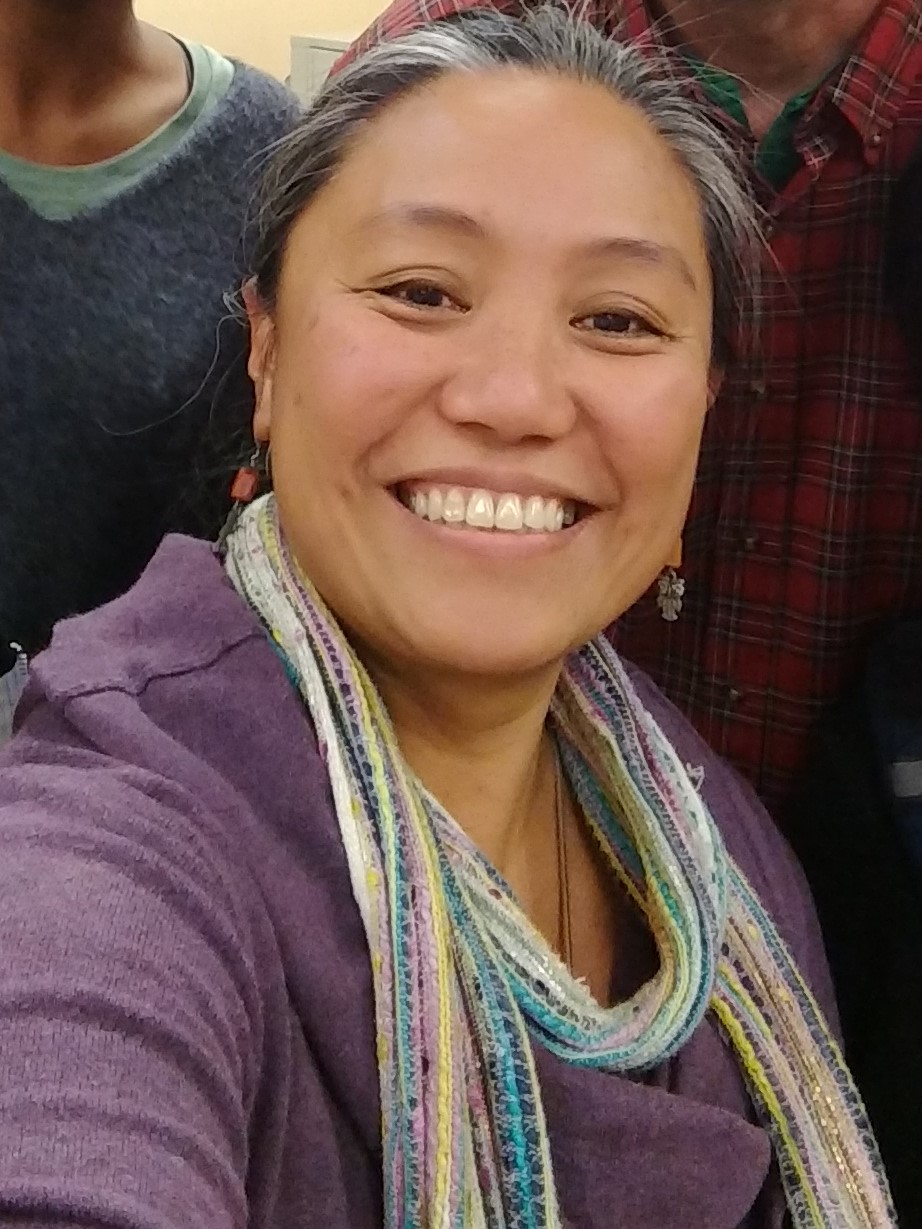 Marie Vea-Fagnant is Assistant Dean for Student Services in the Rubenstein School of Environment and Natural Resources. Marie and her team coordinate programs related to student recruitment and retention; advising; and experiential learning. For many years Marie has collaborated with RSENR and UVM faculty/staff to design and deliver the RSENR diversity curriculum that includes required courses for first-year students, seniors, and graduate students. Upon the topic of learning focused on power, privilege and diversity Marie often wonders:
How do we create the conditions to engage in challenging conversations about diversity?
What practices, capacities and skills do we need in order to facilitate dialogue across difference?
What is individual and collective well-being in these spaces?
Dr. Jim Vigoreaux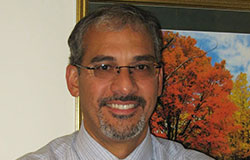 Dr. Jim O. Vigoreaux was named Associate Provost for Faculty Affairs effective September 1, 2015. Dr. Vigoreaux earned a BS in Mathematics from the University of Puerto Rico (Rio Piedras) and a PhD in Biochemistry from the University of Oklahoma. He joined the Biology Department at UVM in 1991 after completing a post-doctoral fellowship in Cell Biology and Genetics at the Massachusetts Institute of Technology. In 2005 he was appointed Chair of Biology, a position he held until 2015, and in 2012 he was named the Breazzano Family Green & Gold Professor in the College of Arts & Sciences. He holds a secondary appointment in the Department of Molecular Physiology & Biophysics.
Dr. Vigoreaux is a muscle biologist who has published extensively on the genetics, development, and function of muscle, often taking a multidisciplinary approach and forging international collaborations. His lab at UVM has provided research training to over one hundred fifty students and post-doctoral fellows, including Honors students, McNair Scholars, AGEP Scholars, Beckman Scholars, Masters, and Doctoral students.
Paul Yoon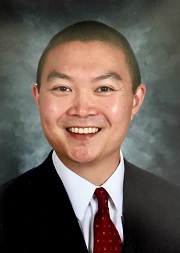 Paul Suk-Hyun Yoon is the [newly appointed] Senior Advisor for Strategic Diversity Assessment & Research at UVM. He received a Ed.M. in School Leadership from the Harvard Graduate School of Education, a M.Ed. in Curriculum and Instruction Secondary Education History from the Lynch School of Education at Boston College, and a B.A. in Philosophy from Boston College. In addition to his work at UVM, Paul is also a Partner with CQ Strategies, LLC a local consultancy that helps organizations become more culturally proficient through training, education, resources, and on-going support.
Hosts
Dr. Sarah Maria Childs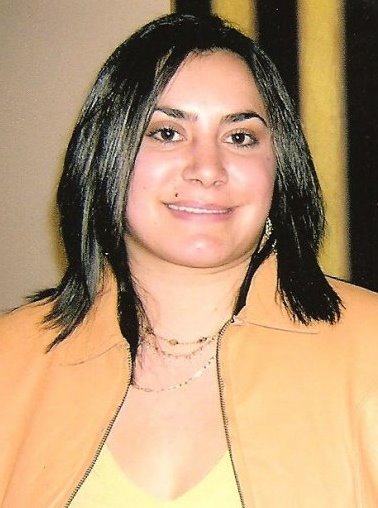 Dr. Sarah Maria Childs currently serves as the Assistant Director of The Mosaic Center for Students of Color UVM. In this position she focuses efforts on supporting students of color via programs, direct services and collaborations with colleges, department, and the greater Burlington community. Her goal is to enable students to be healthy in all manner of ways so that they may be as successful as possible in college and beyond.
Originally from Tucson, AZ, Sarah attended Northern Arizona University where she earned a B.A. in Elementary Education (2005) with an emphasis in Spanish. She then went on to study Higher Education & Student Affairs Administration at The University of Vermont (2008). Upon graduation from UVM, she worked at Texas A&M and Indiana University Purdue University Indianapolis in multicultural affairs. In fall 2013, Sarah began doctoral studies in Educational Leadership and Policy Studies. In March 2018, Sarah successfully defended her dissertation entitled, La Jaula de Oro y DREAMers: Wellness of Latinx Undocumented College Students in a Divisive Political Climate and #45 Era Presidency.
Sarah also enjoys family, friends, powerlifting, reading, all sorts of cultural events, travel, music (especially Cumbia), quests to find real Mexican food in New England and Benito Juarez (the greatest puppy ever).
Dani Comey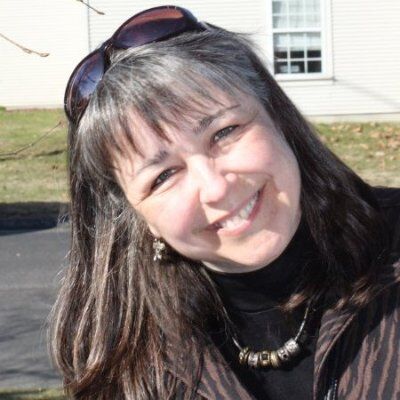 Rev. Laura C. Engelken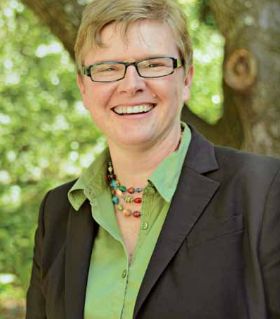 Rev. Laura C. Engelken is an ordained minister and student affairs professional with over 20 years of experience in higher education and pastoral settings. In her work, Laura seeks to equip and empower individuals and institutions to identify, explore and critically reflect upon the ways they and others make meaning of their life and world to build more just and sustainable communities.
Her theological training comes from the Pacific School of Religion in Berkeley, California where she earned a Master of Divinity with a concentration in Multifaith Understanding and Engagement. Laura has provided interfaith leadership in campus and hospital settings, as well as served as a congregational minister and outdoor ministries director.
Prior to her degree and work in ministry, Laura earned a Master of Higher Education & Student Affairs Administration from The University of Vermont and worked in residential life, health promotion and academic advising at the University of California at Santa Cruz, as well as served as a multicultural educator and consultant.
Dr. William Falls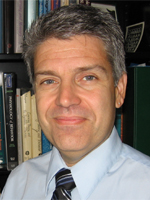 Dr. William Falls, Dean of the College of Arts and Sciences, Professor of Psychological Science. B.A Bates College, 1987. M.S. Yale University, 1989. Ph.D. Yale University, 1993.
Research in the Falls laboratory examines the behaviors, neurotransmitters and neural circuits that are involved in both the elicitation and reduction of fear and anxiety. We accomplish this by combining procedures of animal learning with the techniques of behavioral neuroscience and behavioral genetics. Specific questions include:
What are the neural systems underlying the interaction of fear and anxiety?
What are the neural correlates of the anxiolytic effects of voluntary exercise?
How does voluntary exercise increase memory and is this related to the anxiolytic effect of exercise?
Dr. Cynthia Forehand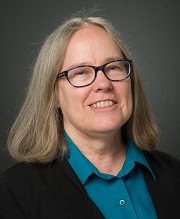 Dr. Cynthia Forehand received a PhD in Neurobiology from the University of North Carolina, Chapel Hill and completed postdoctoral training in the Department of Anatomy and Neurobiology at Washington University in St Louis. She joined the UVM faculty in 1987 and is currently professor of Neurological Sciences and Dean of the Graduate College. Her research interests are in brain and spinal cord development, with a focus on the autonomic nervous system. She is actively involved in fostering interdisciplinary graduate education and research, and was a founding member of the university-wide Neuroscience Graduate Program.
Dr. Luis A. Garcia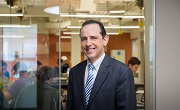 Dr. Luis A. Garcia, was named Dean of the College of Engineering and Mathematical Sciences and Barrett Foundation Professor at UVM back in August, 2013. Since joining CEMS has created a strategic plan, very successfully implemented the Incentive Based Budget Model in the college, a new faculty workload model, restructured the school of engineering, had the best ABET accreditation visit in college history, planned and implemented the largest infrastructure project in the college history, oversaw the creation of two new undergraduate degrees and four new graduate degrees, increased the support of students and faculty, increased the quantity, quality and diversity of CEMS students and have had very successful faculty recruitments that have both strengthened the CEMS academic core and expanded the college breath of expertise.
Dr. Garcia came to UVM from Colorado State University where he served as Professor and Head of the Department of Civil and Environmental Engineering from 2005-2013. Prior to that, he served for four years as Associate Director of the Colorado Agricultural Experiment Station and was the founder and director of the Integrated Decision Support Group for over 15 years.
Dr. Garcia obtained his B.S. and M.S. from Texas A&M University and his Ph.D. from the University of Colorado at Boulder all in Civil Engineering.
His research focuses on decision support systems for water management, irrigation and drainage, and consumptive use.
He has worked extensively on water issues in the West and has directed over 100 projects around the US and overseas. He has published and presented over 200 times with four of his papers having been awarded the Best Research Paper Award by the Journal of Irrigation and Drainage of the American Society of Civil Engineers (1996, 1999, 2014 and 2015), another two have received the Best Honorable Paper Award (2008 and 2015) and one has received the Best Case Study Award (2016). He is an active member of the US Committee on Irrigation and Drainage (USCID) and was elected to its board of directors from 2010-2013. He is also an active member of the American Society of Civil Engineers (ASCE) having served on the ASCE Department Heads Council Executive Committee, he has severed on several technical committees and as a reviewer for a number of journals and funding agencies.
Dr. Nancy Gauvin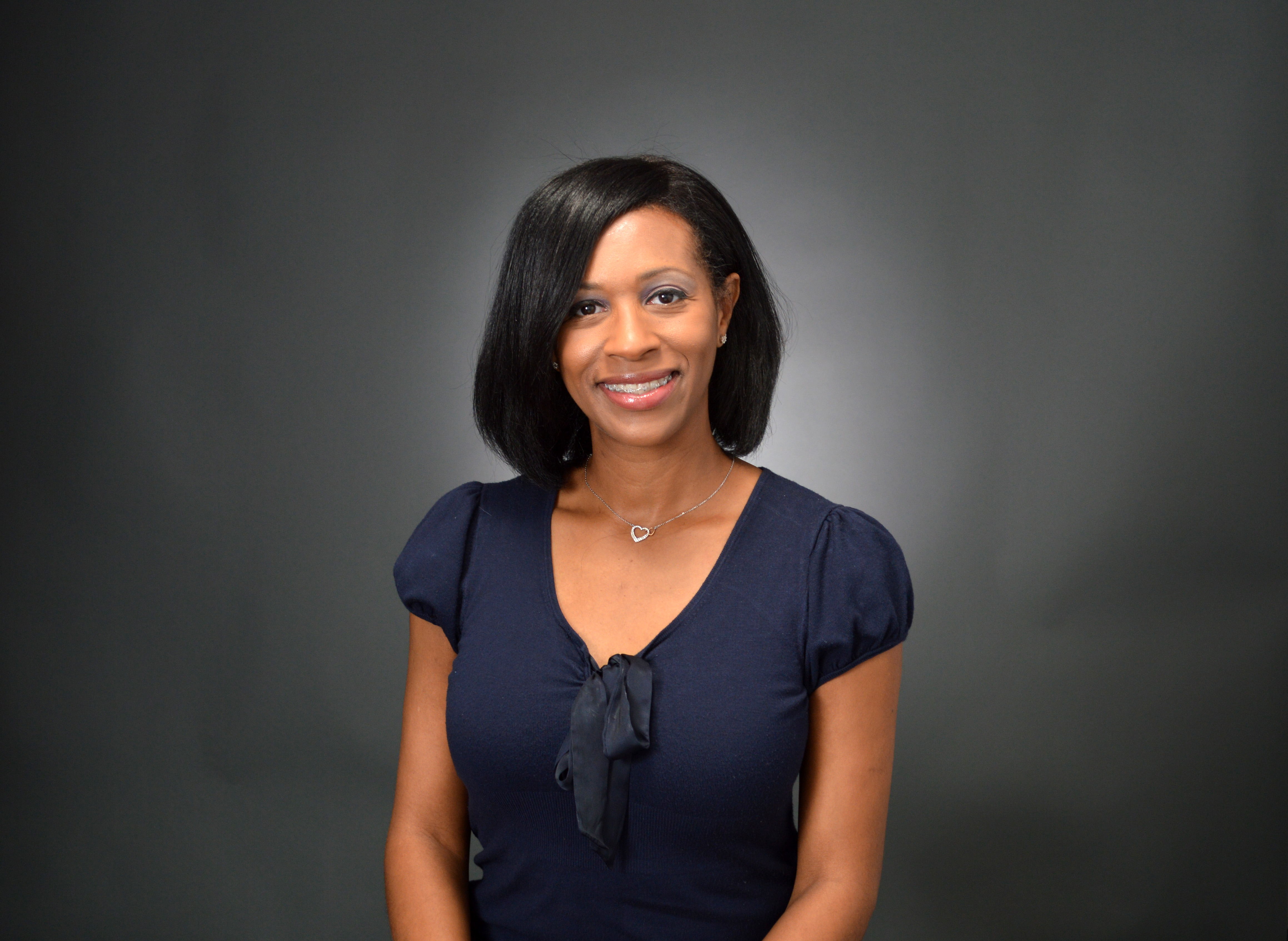 Dr. Nancy Gauvin,Ed.D.,CCC-SLP specializes in Craniofacial Cleft lip and palate, swallowing disorders and voice disorders. She has conducted research on the supervisory process as it pertains to working with students from culturally diverse backgrounds and her current research is focused on how the supervisory process impacts culturally diverse students. Dr. Gauvin is a Clinical Assistant Professor for the Department Communication Sciences and Disorders in the College on Nursing and Health Sciences at the University of Vermont.
Dr. Nancy Mathews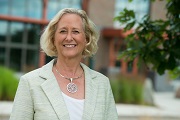 Dr. Nancy Mathews leads the Rubenstein School of Environment and Natural Resources at the University of Vermont, serving as its dean since 2014. Previous to this position, Dean Mathews spent nearly 20 years as professor of Wildlife Ecology and Environmental Studies at the University of Wisconsin-Madison. She served as Director of the Morgridge Center for Public Service from 2010-2014, Chair of the Conservation Biology and Sustainable Development program from 2009-2010, and director of the 10-yr Reaccreditation for the University from 2007-2009. Prior to her move to UW-Madison in 1995, she served as the Assistant Unit Leader for the USGS Texas Cooperative Fish and Wildlife Research Unit at Texas Tech University. Dr. Mathews received her B.S. in biology from Penn State in 1980, and her M.S. in 1981 and Ph.D. in 1989, from SUNY- College of Environmental Science and Forestry. Dr. Mathews has published widely in the field of wildlife ecology and specializes in conservation biology and animal behavior. In adition to her administrative leadership, she served on the board of directors of the International Crane Foundation for nine years, as an elected Trustee to the Higher Learning Commission, and as a Fellow in the CIC Academic Leadership Program.
Alan Maynard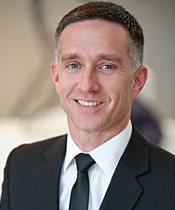 Professor Alan Maynard is a nationally certified and Vermont state licensed Athletic Trainer. He completed his undergraduate studies in Athletic Training at Canisius College and then completed his graduate education in Sports Medicine at the University of Virginia. From there he was a lecturer and head athletic trainer at the University of Tampa where he taught in the AT curriculum as well as provided athletic healthcare for UT student-athletes. From Tampa, Professor Maynard came to the University of Vermont and was a healthcare provider for the Men's Basketball team. Soon after arriving at UVM, Professor Maynard moved into a faculty role and has taught a long standing interprofessional diversity (D2) course that covers health care leadership through a social justice lens. Professor Maynard has also served UVM in many ways with regard to diversity matters and currently serves as a chairperson for the President's Commission for Inclusive Excellence.
Emily McCarthy, J.D.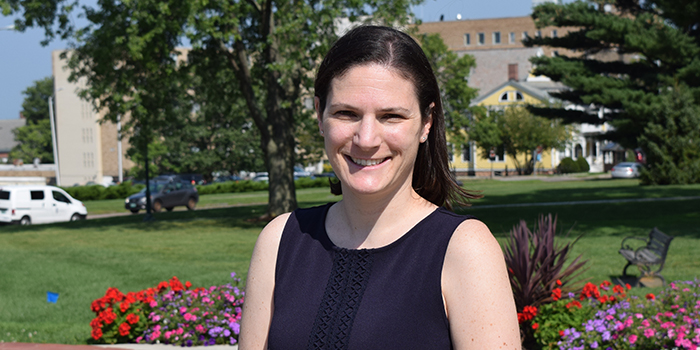 Emily McCarthy, J.D., investigates complaints of discrimination, harassment, and Title IX violations within the UVM community. Prior to working at UVM, Emily worked as a Deputy State's Attorney in Chittenden County, where she prosecuted domestic and sexual assault cases. In that role, Emily worked closely with the Chittenden Unit for Special Investigations (CUSI). Emily earned a B.A. in History from the University of Colorado and a J.D. from the University of Colorado Law School.
Dr. Frederick C. Morin III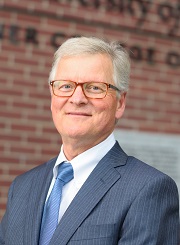 Frederick C. Morin III, M.D, was named the 17th dean of the College of Medicine at the University of Vermont (UVM) in August 2007. He is an experienced leader, administrator, scholar and researcher, and serves on several key committees at the University, including the Council of Deans, the Provost's Academic Leadership Council, and the Incentive Based Budget Steering Committee. He also serves on the Board of Trustees of The University of Vermont Medical Center, the College's teaching hospital partner, the Board of The University of Vermont Health Network, and the Board of the UVM Medical Group (the faculty practice plan).
Dr. Morin joined UVM from the University of Buffalo, a member of the State University of New York, where he was A. Conger Goodyear Professor and Chair of Pediatrics in the School of Medicine and Biomedical Sciences, and Chief of Pediatric Service for Women and Children's Hospital of Buffalo and Kaleida Health. He was an active leader at Buffalo, serving on steering committees to guide the educational, research and clinical agendas for the institutions across the western New York region. He continued to be active in laboratory and clinical research, teach and mentor students, and run an NIH minority student training program.
Dr. Morin is a graduate of the University of Notre Dame and Yale University School of Medicine. After a residency in Pediatrics at Stanford University and a research fellowship in neonatology at University of California San Francisco, he joined the University of Rochester as Assistant Professor of Pediatrics and Obstetrics & Gynecology. In 1986 he moved to University of Buffalo, and in 1989 was named chief of the Neonatology Division at Women and Children's Hospital of Buffalo and Associate Professor of Pediatrics and Physiology. He became full Professor and Vice Chairman of Research in 1994, and was named Chair of Pediatrics and Pediatrician-in-Chief at Women and Children's Hospital of Buffalo in 1997. He also served as Interim Vice President for Health Affairs at the University of Buffalo and as Interim Dean of the School of Medicine and Biomedical Sciences from 2005 to 2006.
Internationally known for his groundbreaking research on persistent pulmonary hypertension of the newborn and the uses of nitric oxide, Dr. Morin is the author of more than 70 publications and the recipient of numerous grants from the National Institutes of Health and others.
Dr. Patricia Prelock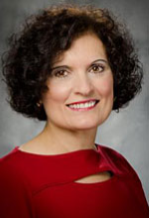 Patricia Prelock, Ph.D., is Dean of the College of Nursing and Health Sciences, professor of communication sciences and disorders and professor of pediatrics in the Larner College of Medicine at the University of Vermont. Dr. Prelock coordinates parent training programs designed for caregivers of children with Autism spectrum disorder (ASD) and has been awarded more than 11 million dollars in university, state and federal funding as a PI or Co-PI to develop innovations in interdisciplinary training supporting children and youth with neurodevelopmental disabilities and their families, to facilitate training in speech-language pathology, and to support her intervention work in ASD. She has over 178 publications and 523 peer-reviewed and invited presentations/keynotes in the areas of autism and other neurodevelopmental disabilities, collaboration, IPE, leadership, and language learning disabilities.
Dr. Prelock received the University of Vermont's Kroepsch-Maurice Excellence in Teaching Award in 2000, was named an American Speech-Language-Hearing Association (ASHA) Fellow in 2000, and named a University of Vermont Scholar in 2003. In 2011, she was named the Cecil and Ida Green Honors Professor Visiting Scholar at Texas Christian University and in 2015 Dr. Prelock was named a Distinguished Alumna of the University of Pittsburgh. In 2016, she received the ASHA Honors of the Association and in 2017 was named a Distinguished Alumna of Cardinal Mooney High School. Dr. Prelock is a board-certified specialist in child language and was named a National Academy of Practice Fellow in Speech-Language Pathology in 2018. She was the 2013 president of the American Speech-Language Hearing Association and is leading the development of the University of Vermont Integrative Health Program.
Gregory Ramos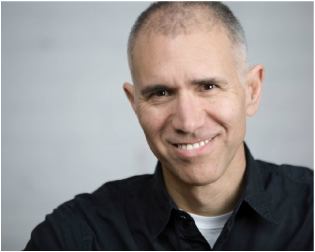 Gregory Ramos began his professional career as an actor and dancer. He has appeared on television and has toured the U.S. and Europe in productions of The King and I and West Side Story. He studied acting at Playwrights Horizons and with Academy Award winning actress Ellen Burstyn before completing his MFA in Playwriting at UCLA. He has performed his original solo plays Border Stories and When We Danced in venues across the country. And his full length plays A Visit From San Cristobal and Our Father's House were part of the new play reading series at Company of Angels Theatre in Los Angeles. His most recent play is a bilingual play for young audiences, Cuentos de Josefina (Josephine's Tales). The play is based on Mexican legends and family ghost stories and is published by YouthPLAYS (2017). He has directed and choreographed plays and musicals at universities and at professional theatre companies around the country. He has served on number of boards for Arts related non-profits. He currently serves on the advisory board of Vermont Shakespeare Festival and is a board member of Mainspring Arts Cooperative. At the University of Vermont, he has directed the ALANA U.S Ethnic Studies Program (Now Critical Race and Ethnic Studies) and is currently the chair of the Department of Theatre where he teaches directing, playwriting, and courses related to diversity in the U.S. American Theatre. He is a member of Actor's Equity Association and the Lincoln Center Directors Lab.
Dr. David V. Rosowksy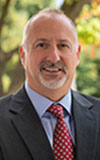 David V. Rosowsky, Ph.D., was named Provost and Senior Vice President of the University of Vermont effective August 1, 2013. Dr. Rosowsky came to UVM from Rensselaer Polytechnic Institute where he served as Dean of Engineering. Prior to that, he served as Head of the Zachry Department of Civil Engineering at Texas A&M University, where he also held the A.P. and Florence Wiley Chair in Civil Engineering.
Dr. Rosowsky earned BS and MS degrees in civil engineering from Tufts University, and a PhD in civil engineering from Johns Hopkins University.
A recognized expert in structural reliability, design for natural hazards, stochastic modeling of structural and environmental loads, and probability-based codified design, Dr. Rosowsky has authored or co-authored more than 150 papers in peer-reviewed journals and more than 140 papers appearing in conference proceedings. He has been invited to present his research work around the world including invited lecturers in France, Italy, Canada, Japan, Australia and New Zealand. He has supervised more than 20 Masters and Doctoral students. He is the recipient of the ASCE Walter L. Huber Research Prize, the T.K. Hseih Award from the Institution of Civil Engineers (UK), and the ASCE Norman Medal.
Dr. Rosowsky currently serves on the Editorial Board of the journal Structural Safety and is a past editorial board member of the ASCE Journal of Infrastructure Systems, the ASCE Journal of Structural Engineering and the journal Natural Hazards Review.
Dr. Rosowsky maintains an active research program in wind and earthquake engineering and continues to supervise graduate students and post-doctoral researchers.
He is a registered Professional Engineer, and holds the rank of Fellow of the American Society of Civil Engineers and Fellow of the Structural Engineering Institute.
Mara Saule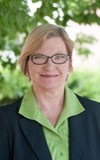 Mara Saule is CIO and Dean of University Libraries. Since 1985, Saule has held several positions at UVM, including Associate Dean and Director of Collection Management Services for the Bailey/Howe Library, Vice Provost for Enrollment Management and International Activities, Executive Assistant to the President, and President of the Faculty Senate.
Saule earned a master's degree in library and information science from the University of California at Berkeley. She has participated in a variety of leadership institutes, most notably the Oxford Round Table Seminar, Harvard Leadership Institute and Wharton Executive Education Program. She was American Library Association Book Fellow at the National Library of Latvia in Riga in 1992-93 and has continued her consulting relationship with Latvian Libraries. Saule also has been a consultant for the establishment of several international libraries, including those in Qatar and Peru. She is also a frequent member of visiting evaluating teams for the New England Association of Schools and Colleges. She is fluent in Latvian and Spanish.
Dr. Lisa Schnell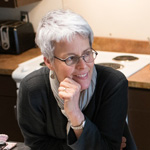 Dr. Lisa Schnell was appointed Interim Dean of the Honors College on July 1, 2014, after serving as the college's associate dean since 2008. Over the past nine years she has been a university leader in creating an academic and co-curricular climate that attracts, engages, and retains outstanding students at UVM. Working with faculty members and administrators in the other colleges on campus, she has led the college through significant curricular revision and developed many co-extensive opportunities for faculty development. As a supervisor of the National Scholarships and Fellowships Office she worked closely with its director as well as many faculty on campus in the identification and mentoring of the many UVM students who have won prestigious national scholarships such as the Truman, Fulbright, Goldwater, and Boren. A Kroepsch-Maurice winner who has taught UVM Honors seminars at all levels, Dr. Schnell has also been a trusted advisor to many Honors College students. Outside of the Honors College, her recent university service has included her membership on the President's Commission on Alcohol and Other Drug Use on Campus, Diversity Curriculum Review Committee, the Committee to Recommend First-Year Summer Reading, and her role as co-chair of the Career Development Work Group.
Dr. Schnell is an Associate Professor of English with a B.A. from the University of Alberta, an M.A from the University of Western Ontario, and a Ph.D. from Princeton University. A faculty member at UVM since 1992, she has taught courses on Shakespeare, Milton, Renaissance poetry, the Bible as Literature, literary theory, and narrative in the English Department. Her published scholarly work is chiefly on literature written by women of the sixteenth and seventeenth century in England and, more recently, on narrative issues, particularly those involving grief, in both early modern and contemporary texts. She is the co-author (with Andrew Barnaby) of Literate Experience: The Work of Knowing in Seventeenth-Century English Writing (Palgrave), and is a co-editor of Women's Worlds: The McGraw-Hill Anthology of Women's Writing.
Dr. Sanjay Sharma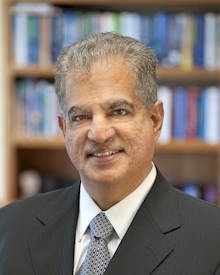 Dr. Sharma has been the Dean of the Grossman School of Business at the University of Vermont since July 1, 2011. During his tenure, he has been responsible for significant fundraising for the naming of the school as the Grossman School of Business in 2015, five new chaired professorships, the expansion of the business school building Kalkin Hall with the addition of Ifshin Hall, a new Sustainable Innovation MBA Program that is ranked #1 in the US and #8 globally, student scholarships, the creation of career services and the substantial expansion of student support services. The undergraduate curriculum has also been revamped as a matrix of concentrations and themes that has led to a 23% improvement in selectivity, higher quality students while substantially increasing enrollments.
Dr. Sharma came to UVM with a unique background in both: academic and the private sectors. He has over 16 years of senior management experience with international corporations and more than a decade of proven leadership within higher education.
A Fulbright Scholar, Dr. Sharma has won several competitive research grants and has expertise in corporate environmental strategy, corporate sustainability, competitive strategy, stakeholder engagement and organizational innovation. His research has been widely published in top management journals including the Academy of Management Review, Academy of Management Journal, Academy of Management Executive, Strategic Management Journal, and Journal of Marketing, among others. He has written and co-edited eight books on corporate sustainability. His latest book written for scholars and practitioners titled Competing for a Sustainable World: Building capacity for Sustainable Innovation published in 2014 was the runner up for the Best Book on Organizations and the Natural Environment Award at the Academy of Management in 2015. He has won several prestigious awards for his research including the Academy of Management ONE Divisions' Distinguished Scholar Lifetime Achievement Award (2016), Academy of Management SIM Division's Best Dissertation Award (1996), two Best Paper Awards at the Academy of Management 1997 and 2005, and a Best Paper Award at the Administrative Sciences Association of Canada 2003.
In his role of institutional leadership in helping develop a new field of scholarship, he has been invited to participate in a number of international and national research bodies such as the Canadian National Roundtable on the Economy and the Environment (Greening of the Curriculum Committee); the US National Academies (including the National Science Foundation) Taskforce on Environmental, Social and Behavioral Research; the Research Advisory Board of the Oikos Foundation for the Economy and Ecology at University of St. Gallen, Switzerland; and the Corporate Sustainability Advisory Committee at the Houston Advanced Research Centre, among others. Dr. Sharma has received several awards for his impact on the practice of management and sustainability and building more responsible and sustainable businesses. These include the Corporate Knights Rising Scholar Award, the Aspen Institute Pioneer Award, and inclusion in India Abroad's Power List of prominent Indians contributing to Canadian and global society.
Dr. Scott L. Thomas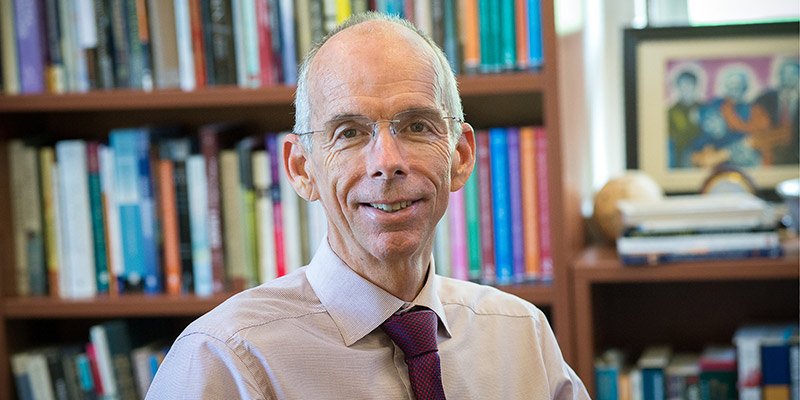 Dr. Scott L. Thomas is Dean of the College of Education and Social Services (CESS) at the University of Vermont. He is also a professor in the College's Department of Leadership and Developmental Sciences. Prior to joining UVM in the summer of 2016, he served as dean of the School of Educational Studies at Claremont Graduate University. In addition to Claremont, Dean Thomas has held tenure-line positions at the University of Hawaii at Manoa, the University of Arizona, and the University of Georgia. He earned a Ph.D. in Educational Policy, Leadership, and Research Methods, and a BA with honors in Sociology from the University of California Santa Barbara.
Dean Thomas' research interests include higher education policy, science and technology, and the stratification of postsecondary opportunity in the United States and abroad. In addition to research in these substantive areas, he has a related line of interests and works focusing on methodological issues. Topics of interest in that area include multilevel statistical modeling, social network analysis, and spatial analytics.
He is the editor in chief of the Journal of Higher Education, the oldest and most distinguished journal in the field of higher education and he co-edits the book series International Studies in Higher Education (now 24 volumes). He has previously served as president of the Association for the Study of Higher Education, North America's primary scholarly society for the study of higher education issues.
Dr. Thomas Vogelmann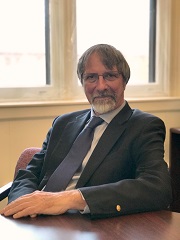 Dr. Dr. Thomas C. Vogelmann became 11th Dean of the College of Agriculture and Life Sciences and Director of the Vermont Agricultural Experiment Station at the University of Vermont (UVM) in 2009, after holding positions of Interim Dean from July 2008 and Professor and Chair of the Department of Plant Biology from 2002. A graduate of Syracuse University (Ph.D.), Washington State University (M.S.) and the University of Vermont (B.S.), Dr. Vogelmann worked for eighteen years at the University of Wyoming, where he attained the rank of Professor of Botany. He also served as Visiting Professor at the University of Lund in Lund, Sweden, and Visiting Research Fellow at the Australian National University in Canberra, Australia.
Dr. Vogelmann has received numerous awards and other recognitions for his teaching, research, and service, including the Robertson Lecture for outstanding contributions to plant physiology conferred by the Australian and New Zealand Societies for Plant Physiology. Dr. Vogelmann specializes in plant physiology and has published more than eighty scientific papers in refereed journals, books, and technical proceedings on photosynthesis and plant growth and development.
Committee Members
Dr. Judith Aiken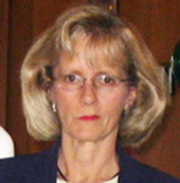 Dr. Judith Aiken is Associate Professor and Coordinator for the Doctoral Program in Educational Leadership and Policy Studies (EdD/PhD) in the Department of Leadership and Developmental Sciences at the University of Vermont. She teaches courses in educational leadership, supervision, and curriculum study. Dr. Aiken's research interests focus on the preparation and development of educational leaders, women in leadership, cross-cultural/ethical leadership, and teacher supervision and evaluation. Her professional publications include two co-edited books on social justice leadership in a global world and fostering diverse and inclusive campuses, as well as a number of book chapters and journal articles on topics in educational leadership.
Dr. Emily Bernard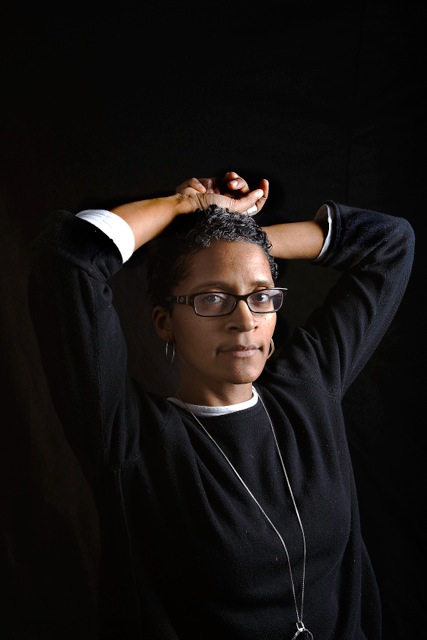 Dr. Emily Bernard is a professor of English and Interim Director of the Critical Race and Ethnic Studies program. Her published works include: Remember Me to Harlem: The Letters of Langston Hughes and Carl Van Vechten (2001), which was a New York Times Notable Book of the Year; Some of My Best Friends: Writers on Interracial Friendship (2004), which was chosen by the New York Public Library as a Book for the Teen Age, 2006; and Michelle Obama: The First Lady in Photographs , which received a 2010 NAACP Image Award for Outstanding Literary Work -- Biography/Autobiography. Her essays have been reprinted in Best American Essays, Best African American Essays and Best of Creative Nonfiction.
Bernard has received fellowships from the Alphonse A. Fletcher Foundation, the Ford Foundation, the National Endowment for the Humanities, and the W. E. B. DuBois Institute at Harvard University. In 2008-9, Bernard was the James Weldon Johnson Senior Research Fellow in African American Studies at the Beinecke Library at Yale University. Her most recent book, Carl Van Vechten and the Harlem Renaissance: A Portrait in Black and White , was published by Yale University Press in February 2012. Her upcoming essay collection, Black is the Body, will be published by Alfred A. Knopf, Inc. in 2017.
Dr. Alec Ewald
Dr. Alec Ewald, Associate Professor of Political Science, teaches courses in constitutional law and American politics. His current research focuses on restrictions accompanying criminal convictions, often called "collateral consequences." He is author of The Way We Vote: The Local Dimension of American Suffrage (Vanderbilt University Press, 2009), and co-editor of Criminal Disenfranchisement in an International Perspective (Cambridge University Press, 2009). His work has been published in Law & Social Inquiry, Social Science Quarterly, the Yale Law Journal Online, the Wisconsin Law Review, and the Columbia Human Rights Law Review, among others. Professor Ewald encourages you to stop by his office any time to admire pictures of his children, Oscar and Stella.
Dr. Wanda Heading-Grant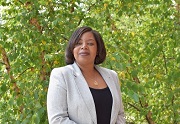 Dr. Wanda Heading-Grant is the Vice President for Human Resources, Diversity and Multicultural Affairs. As Vice President for Human Resources, Diversity and Multicultural Affairs at the University of Vermont (UVM), Dr. Heading-Grant is responsible for units that provide University-wide diversity and equity programs, recruitment and employment services, benefits, professional development, employee and labor relations, and compensation and classification. She also holds a faculty appointment in the UVM Department of Social Work and is a member of the graduate faculty.
Dr. Heading-Grant has held several positions at UVM, including that of Chief Diversity Officer and Special Assistant to the President for Multicultural Initiatives from 2010 to 2013, and Associate Provost for Multicultural Affairs and Academic Initiatives from 2006 to 2010. She served as Associate Dean in the College of Education and Social Services from 2003 to 2006, following ten years as Executive Director of the Office of Affirmative Action and Equal Opportunity. Dr. Heading-Grant earned a B.A in Social Work from the University of Vermont, an MSW from Adelphi University, and an Ed.D. in Leadership and Policy Studies from the University of Vermont. Additionally, she is a graduate of Harvard Graduate School of Education's Institute for Educational Management.
She has received the City of Burlington's MLK Service Award, the United Way of Chittenden County Community Impact Award, the Vermont Women in Higher Education Sister Elizabeth Candon Distinguished Service Award, and in 2014 was a recipient of the Diversity Visionary Award from INSIGHT Into Diversity magazine. Her leadership and work helped the University of Vermont secure the Higher Education Excellence in Diversity (HEED) Award for 2014 and 2015. Dr. Heading-Grant currently serves on the Vermont State Advisory Committee to the U.S. Commission of Civil Rights, the Flynn Center for the Performing Arts Board of Directors, and is a member of the Women's Leadership Council of the United Way Chittenden County. Most recently Dr. Heading-Grant co-edited the book Theory to Practice: Fostering Diverse and Inclusive Campus Environments.
Yolanda Jordan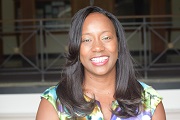 Yolanda P. Jordan is the Case Assistant for the Office of Affirmative Action & Equal Opportunity at the University of Vermont. Yolanda is responsible for data reporting, coordinating and tracking cases related to complaints of discrimination and sexual misconduct, and assisting in the creation of compliance materials related to cases and trainings. Additionally, Yolanda performs multifaceted office management functions to include administrative, financial, and training/program support, and support for collective bargaining and AAEO investigations.
Yolanda is very involved in the community. She has chaired the logistics committee for the University of Vermont Women of Color Retreat and she serves as a Trustee at New Alpha Missionary Baptist Church in the greater Burlington area. She is passionate about the subjects of diversity and equality, and strongly believes in treating people fairly.
Joel Shapiro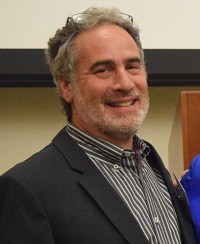 Director, Professional Development and Training. Joel provides oversight for the Professional Development & Training department. Professional Development and Training offers a full range of workshops, classes, resources and departmental consultation to improve success and job effectiveness for individual employees as well as at the departmental level. He has served the University for over 25 years in various capacities including Director of the Employee Assistance Program and Work/Life Services and Director of HR Organizational Services. He has an MSW from the University of Pennsylvania, is a licensed clinical social worker and has a certification in organization development from the National Training Labs.
Professional Development Presenters
Dr. Susanmarie Harrington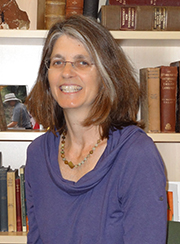 Dr. Susanmarie Harrington joined the faculty at UVM in 2008. She directs the Writing in the Disciplines Program faculty development offerings, drawing on her prior experience as director of composition (1995-2006) and department chair (2006-2008) at Indiana University Purdue University Indianapolis. Her research interests explore how values about writing are enacted in curricula, program design, and assessment. Her publications include Basic Writing as a Political Act and The Outcomes Book: Debate and Consensus in the Wake of the Council of Writing Program Administrators' Outcomes Statement.
Dr. Veronica Sosa-Gonzalez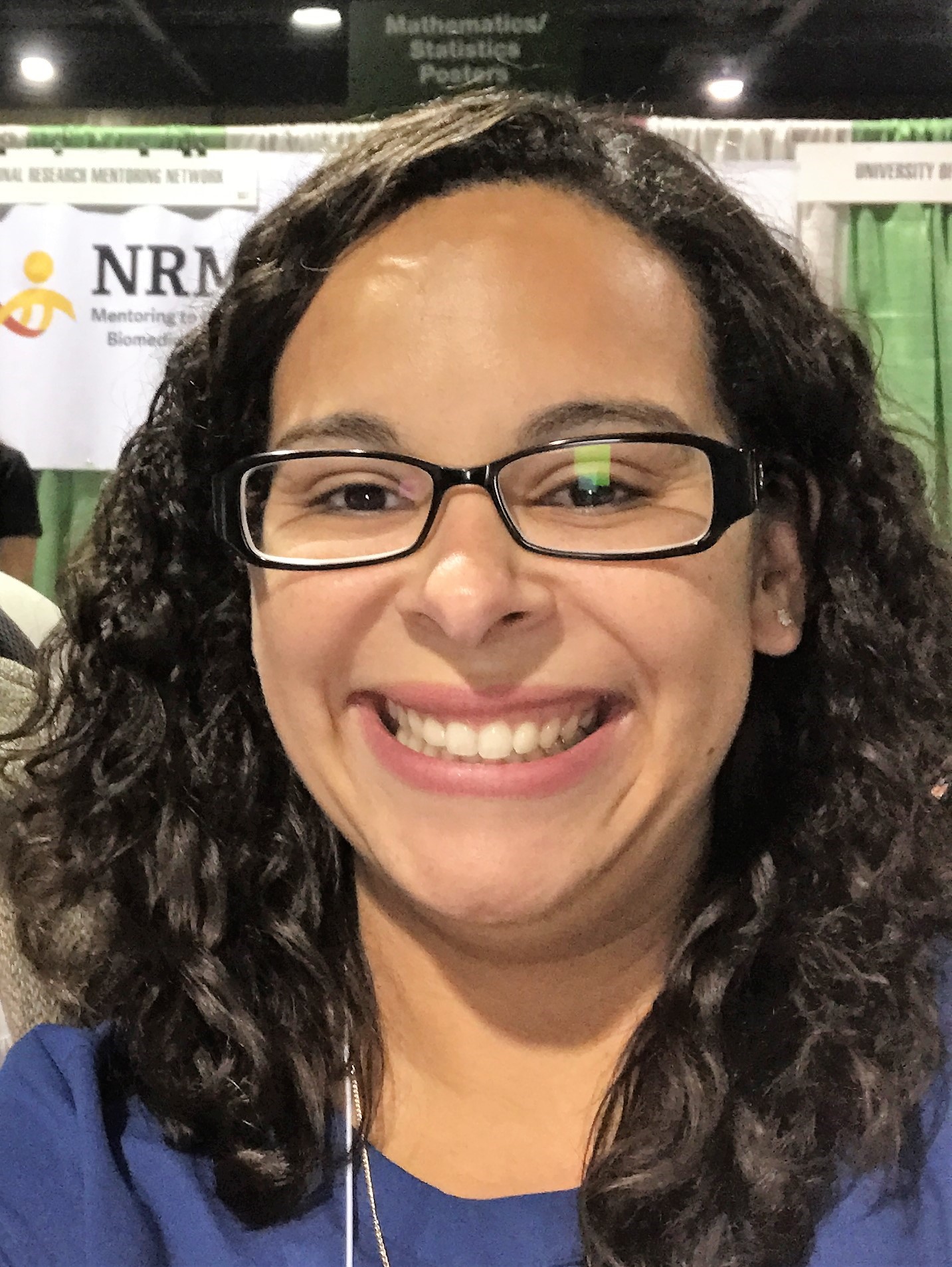 Dr. Veronica Sosa-Gonzalez is the Coordinator for Vermont EPSCoR's Center for Workforce Development and Diversity. As their coordinator, Veronica recruits students for their summer internship and high school programs, focusing on recruiting underrepresented minorities, veterans and students with disabilities. As part of her role, she trains EPSCoR's faculty and staff on effective mentoring skills for undergraduates and diversity awareness. She has received training from the Intercultural Communications Institute and the National Research Mentoring Network.
Born and raised in San Juan, Puerto Rico, she received a Bachelor's in environmental sciences and conducted her graduate studies at the University of Vermont's Rubenstein School earning a Master's degree in 2012 and a Doctorate in 2016. Her dissertation work focused on erosion rates in Brazil and China. Upon completion of her degree, Veronica transitioned to working with the next generation of scientists and increasing diversity in STEM fields.