A Note from Staff Council President Renee Berteau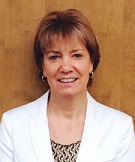 Happy Spring to all UVM staff! I am taking this space of my letter to discuss the FY17 Staff Salary memo sent out on Thursday, March 24th. With 1% Across the Board, and 1% to 1.5% based on salary level for merit or compression, FY17's raise for non-represented staff has raised questions that we have heard in the Staff Council office. In response to this, Staff Council is currently collecting feedback from staff about the FY17 raise. Continue reading . . .
April Staff Council Meeting
Staff Council's next meeting is Tuesday, April 5, 2016 from 12:05pm - 1:30pm in Livak Ballroom in the Davis Center. This month, we'll be discussing the results of the 2016 Staff Salary Equity Study. Come join us to hear about this issue or bring other issues to our attention.
Remember, if you print any of the information found in the Staffline, please choose the double sided or multiple page option on your printer to reduce paper usage.
Staff Council News:
Discounts:
Events:

Other Announcements:
Follow us here:

Email: Staff.Council@uvm.edu or call the Staff Council Office at 802-656-4493 Staff Council Office
85 So. Prospect Street
313 Waterman Building
Burlington, VT 05405

Hours
M -TH 8am - 3:30pm
F 9am - 1pm
www.uvm.edu/staffcouncil
Information from Staff Council:
Staff Council Representative Elections - Accepting nominations through April 8, 2016

Be heard, get involved! It's election season and the Staff Council is currently accepting nominations for new representatives. Check out the list of representative openings to see if there are any vacancies in your unit.

REMINDER: Please complete your Staff Council Survey!

All non-represented staff should have received invitations to complete the 2016 Staff Council Survey. Results from this survey will help inform the Council's initiatives over the next two years, and the survey should take just 10 minutes or less. To participate, follow the link from your email (and contact the Staff Council Office if you need a new invitation).
Staff Council Announces New Staff Representatives to the Board of Trustees Committees

Staff Council is pleased to announce the new Staff Representatives to the Board of Trustees: Mindy Kear of the Department of Pediatrics (Audit Committee), Sonya Stern of Sponsored Project Administration (Committee on Budget, Finance and Investment), and Bryan McKinney of Residential Life (Committee on Educational Policy & Institutional Resources). The Staff Representatives to the Board of Trustees attend Committee meetings and report back on issues of interest to staff. We're excited to welcome Mindy, Sonya and Bryan and thankful that they've volunteered to serve in this role.