Transportation and Livability: What's that Really Mean for Rural Transportation Systems?
Friday, February 28, 2014 – 12:00pm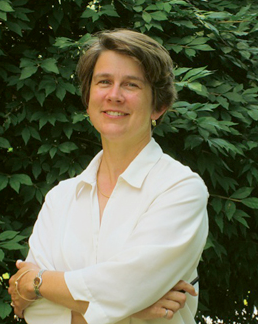 Join Lisa Aultman-Hall, PhD, director of the University Transportation Center at the University of Vermont, for her upcoming talk at Volpe.
This seminar is designed to challenge transportation researchers and policy makers, many of whom focus on metropolitan systems, to consider the nature and severity of problems in the rural transportation system where livability means something quite different than simply travel choices and "destinations close to home."
Dr. Aultman-Hall will review the rise of livability as a concept in federal transportation policy between 2009 and 2012 and discuss lessons learned, specifically barriers that must be overcome, for non-metropolitan and rural areas.
Dr. Aultman-Hall is a professor in the School of Engineering at the University of Vermont and also serves as the director of the University Transportation Center. Her research group studies travel behavior with real-world data, including accessibility, bicycle travel, tailpipe emissions, EV adoption, roundabouts, and long-distance travel. She focuses on innovative travel data collection with on-board GPS, unconventional video applications, and recently web-based surveys.
In October 2010, Dr. Aultman-Hall chaired the Transportation Research Board – U.S. DOT UTC Spotlight Conference on Transportation Systems for Livable Communities. She is currently serving on the TRB Task Force for New Directions for the National Household Travel Survey (NHTS). She was previously an associate professor at the University of Connecticut and director of the Connecticut Transportation Institute.
Join us in person or via webinar.