Economic Globalization
(WTO - IMF - World Bank - FTAA - et al)
General Information
Quick Summaries: How Economic Globalization is Undermining Democracy - ads put out by The Turning Point Project.
Background Information - Global Economics Crisis - source for understanding global economics and trade issues and particularly in preparation for ongoing demonstrations about economic justice.
---
Stop Free Trade Area of the Americas
April 2001 - Quebec City
Learn More:
---
IMF - Prague
Czech Republic
September 26, 2000 (S26)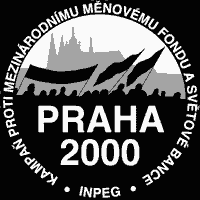 SPARC took action with Vermont Action Network (VAN) in solidarity with those protesting the IMF in Prague
Links
---
IMF - DC Rally
Washington, D.C.
April 16, 2000 (A16)
SPARC's actions in Washington DC, on April 16, when the IMF came to town.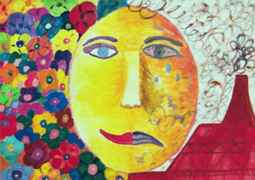 ---
What SPARC Did:
Events:
Thursday 3-30-00
Traveling Road Show hits UVM!
where: Ira Allen Chapel, UVM
when: 7:00 pm
what: An informative Performance about Economic Globalization
Saturday 4-01-00
Non-Violence/Civil Disobedience Training for Boston's Biodevastation Rally
where: Billings Building Cooks Common, UVM
when: 10 am - 4 pm
what: Training in non-violence. Training in Legal issues, Police scenarios, etc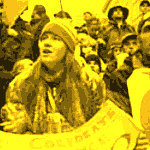 Photos of/by SPARC members at A16
---
SPARC and the North East Action Network (in coalition with the Vermont Action Network) worked together to arrange a positive and massive campaign in Washington. A lot of people worked very hard on this project. Involvement was key, and networking others was stressed, so that nobody missed out on an event that has the power to affect the future of Economic Imperialism.

A-16 Action Web Site
A16 Schedule - schedule of actions and events in DC.
Indy Media - There thorough and ongoing coverage of A16 and the resulting trials.
---