Land Access and Tenure Toolshed: Determining Rental Rates
For many beginning farmers, leasing can be an affordable way to gain access to productive farmland and associated infrastructure and equipment. For landowners, leasing can help offset the costs of ownership while keeping farmland in production. But how to determine a fair rental rate?
UVM Extension's new How to Determine the Right Farm Rental Rate Guide was developed to support both farmers and landowners throughthe process of determining a fair cash rental rate for farmland, equipment and infrastructure in Vermont. The same methods might apply to other states in New England, the Northeast or other parts of the United States.
"Farmland and farm infrastructure rental rates can be tough to determine because there are many variables to consider," says Ben Waterman author of the guide and land access coordinator at the UVM Center for Sustainable Agriculture. "However, the process can be simple. The guide explains common methods so farmers and landowners can forge lease arrangements with confidence."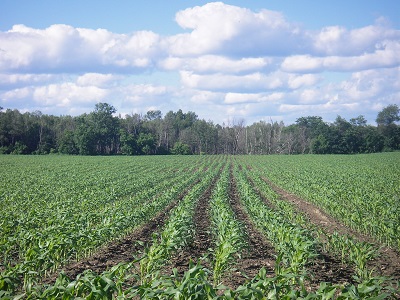 Divided into five sections, the 31-page guide describes approaches to:
Assess market rental rates;
Assess landowner's costs of owning land;
Value equipment and infrastructure in a lease;
Factor the farm business' net returns in the rental rate; and
Assess the farmer's contributions to the lease arrangement
Owners and tenants can derive dollar figures for each of the above factors and use them as reference points for negotiating a lease rate.
In the end, it is up to the farmer-tenant and landowner to assess the variables of their particular situation, and determine an equitable rate for their particular arrangement.
Download the How to Determine the Right Farm Rental Rate guide.
Last modified March 28 2015 09:56 PM