New Farmer Project Webinar: Shiitake Mushroom Production
Time: 12:00 p.m. to 1:00 p.m.
Description: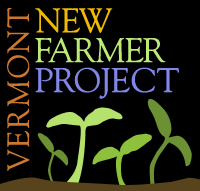 Introduction to Shiitake Mushroom Production. A UVM Extension New Farmer Project webinar. Presented by Ben Waterman, mushroom grower and coordinator for the Northeast Sustainable Agriculture Research & Education funded project, "Cultivation of Shiitake mushrooms as an agroforesty crop for New England." The webinar is tailored for new and aspiring farmers and will be based the longer workshops currently being offered around Vermont. For more information: www.uvm.edu/newfarmer/?Page=webinars/upcoming_webinars.php&SM=webinars/sub-menu.html

Newcomers to online learning are welcome. All you need to participate is internet access and a computer that you can hear sound through. To participate, please go to go.uvm.edu/aemon at about 11:45 a.m EST on October 17, 2013 and click on the webinar title. For more information, contact newfarmer@uvm.edu or call 802-223-2389x203. If you require accommodations to participate in this program, please let Jessie Schmidt know by October 14, 2013 at 802-223-2389 or 1-866-860-1382 (toll-free in VT) or newfarmer@uvm.edu so we may assist you. If you have not participated in a webinar before, we recommend you download the necessary software for free the day before the webinar is scheduled at tiny.cc/UVMWebinarCheck.