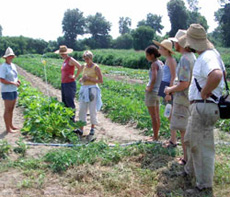 New farmers at a field day at the Intervale
Community Farm in Burlington, Vt.
Information, Education and Technical Assistance for
V

ermont's Beginning Farmers

Welcome! In finding this site, you've found your access point to all the organizations, services, and educational opportunities for Vermont's new and aspiring farmers. We strive to keep our information current, comprehensive and easy to use.

This website provides you with a virtual toolshed to assist in your farm development. We've assembled a wide array of online and on-the-ground resources, from fact sheets and guidebooks to courses, workshops and webinars that are oriented the needs of beginning farmers. And now, we are working even more closely with other Vermont organizations through the Vermont New Farmer Network to connect you with everything you need to create a personalized business development plan.

Check back often, as new information and features are added weekly.
New Farmer Blog
The New Farmer Project has a rotating slate of bloggers who bring you a variety of updates on topics relevant to beginning farmers. Click on the links below to sample recent blog posts.
Farmer Profile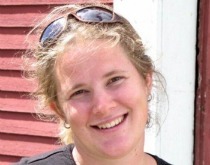 Betsy Mattox
— Each year managing Spring Chicken Farm in Topsham has been different for Betsy Mattox, as she has sought to find a sustainable model that suits her personality and makes room for other things in her life, which now include motherhood. Read More →