NSF/UVM Community Cosmogenic Facility (CCF)
Other Labs that Helped Us Out!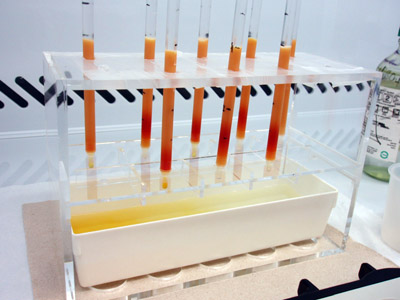 After the fire we had three graduate students with little data and little prospect of getting data for at least a year as our lab was being rebuilt. Colleagues around the world generously shared their labs and allowed Matt Jungers, Luke Reusser, and Jane Duxbury to process samples. Here are a few pictures of their experiences including the image above of Luke's samples going through cation columns in John Stone's lab at the University of Washington.