Welcome from the Dean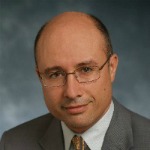 Hello and welcome! I am delighted and excited for the opportunity to serve the University of Vermont as Dean of the College of Arts and Sciences. I am also honored and humbled by the great responsibility and privilege of leading a world-class faculty of teachers and scholars devoted to educating future generations of discerning, creative, and socially responsible leaders. Read more.
Spotlight on the Economics Department

While the Great Recession of 2008 has created many hardships in the United States and abroad, it has also stimulated interest in the study of economics. Perhaps as a result, the Department of Economics is vibrant and growing. In the past five years, our number of majors has increased from 196 to 221 while the number of minors has more than doubled, from 98 to 237. Learn more from Department Chair Sara Solnick.
Spotlight on the Classics Department

The study of the Greek and Latin Classics at UVM goes back to the founding of the University in 1791 and has flourished in an unbroken trajectory up to the present day. Many of UVM's most recognizable names belong to members of the Classics faculty—Joseph Torrey, Matthew Buckham, John Goodrich, James Wheeler, Samuel Bassett, Lester Prindle, George Kidder. Learn more from Department Chair Mark Usher.
UVM Debate Teams Wins Vienna IV, Completes European Championship Sweep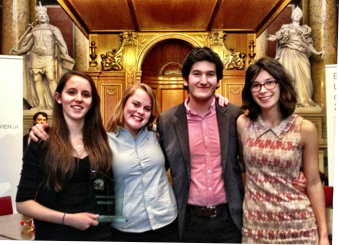 Winning the Budapest Open was a great experience for the Vermont crew. Little did they know that even more amazing events were in front of them. After staying in Budapest to participate in Austro-Hungarian Debate week, a series of lectures and debates on Monday-Tuesday-Wednesday, the LDU crew of Drew Adamczyk, Mariel Golden, Sarina Selleck, Becca White (pictured) and coach Alfred Snider (along with supporter Bojana Skrt from Slovenia, who was also there with teams) took the train on Thursday from Budapest to Vienna. Read more.