Welcome from the Dean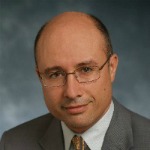 Hello and welcome! I am delighted and excited for the opportunity to serve the University of Vermont as Dean of the College of Arts and Sciences. I am also honored and humbled by the great responsibility and privilege of leading a world-class faculty of teachers and scholars devoted to educating future generations of discerning, creative, and socially responsible leaders. Read more.
Spotlight on Romance Languages and Linguistics

Argentina, Brazil, Canada, Chile, Colombia, Cuba, France, Germany, Italy, Mexico, Peru, Puerto Rico, Spain, and the United States are the fourteen native countries of the thirty-six faculty in the Department of Romance Languages and Linguistics (RLL). French, Italian, Portuguese, and Spanish are the four languages we teach, with Portuguese offered for the first time at UVM in 2009. Learn more from Department Chair Cristina Mazzoni.
Spotlight on the Classics Department

The study of the Greek and Latin Classics at UVM goes back to the founding of the University in 1791 and has flourished in an unbroken trajectory up to the present day. Many of UVM's most recognizable names belong to members of the Classics faculty—Joseph Torrey, Matthew Buckham, John Goodrich, James Wheeler, Samuel Bassett, Lester Prindle, George Kidder. Learn more from Department Chair Mark Usher.
Team UVM Wins Audience Award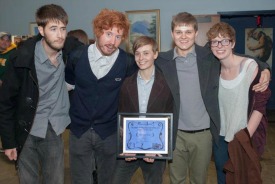 At the Vermont International Film Festival, Team UVM won in the Sleepless in Burlington event. This is a picture of them at the screening--showing the effects of over 36 hours of work! Their film, Mixed Bag, also garnered a Best Actress Award and an honorable mention for one of the crew member's appearance in the film. Three of the students are Film and Television Studies Program majors and all were members of the first Integrated Fine Arts Program, a full-year residential TAP program. The students, who are all seniors now, are from L-R, Julian Smith, Jake Seymour, Eliza Walp, Josh Hammond, and Eliza Trengrove.