Spotlight on the Political Science Department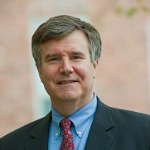 As chair of the department, I talk with admitted students and their parents eight times during the spring semester to sell them on the benefits of studying political sciences at the University of Vermont. It is the easiest bit of public speaking I do all year. The department's faculty are true teacher-scholars, devoted to our job of undergraduate teaching while also producing first-rate scholarship about politics in the form of books, articles, reports and other contributions to our public debate. You would be hard pressed to find a political science department solely devoted to undergraduate teaching, with no graduate programs, that has as productive and well-known a faculty.
New Leadership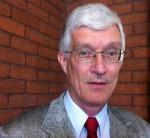 On July 1, 2013 Prof. Robert V. Bartlett, Gund Professor of Liberal Arts, will become the chair of the department. Bob is an internationally known scholar in the fields of environmental policy and politics. He has authored or co-authored four books and over forty articles in journals and edited volumes. He has been a Fulbright Scholar in New Zealand, Ireland, and Italy and has lectured all over the world. In the fall of 2012 he had the honor of being the Dean's Lecturer in the College. The department can only benefit from his steady hand on the tiller.
An Epic Career
The end of the 2012-13 academic year has been a bittersweet time in the department, because our colleague Prof. Frank Bryan, the John J. McCullough Professor of Political Science, is retiring after 36 years of service to his department, his College and his University. Frank has enjoyed a very well deserved victory lap over the last weeks of his teaching career. On April 16 he was feted by the Vermont State Legislature with a public reading in the House chamber of a resolution of commendation for his "extraordinary contributions to Vermont." On May 2 the University's Center for Research on Vermont gave him its lifetime achievement award. On May 17 the department awarded Elizabeth Cantrell the first Frank M. Bryan Prize in American politics as the outstanding graduating senior in the field of American politics. On May 19 at the College's graduation ceremony Frank was elevated to the status of emeritus professor and addressed the graduating class.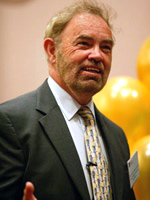 Frank is more than deserving of all of these plaudits. During his career he received every major teaching award the University has to offer, including the George V. Kidder Outstanding Faculty Award, the Kroepsch-Maurice Award for Excellence in Teaching, and the College of Arts and Sciences Dean's Lecturer Award. He authored or edited six scholarly books and published over forty scholarly articles. The capstone of his research was his book Real Democracy: The New England Town Meeting and How It Works, published by the University of Chicago Press. Robert Putnam of Harvard University wrote that it was "witty (about Vermont village life) and wise (about everything from Athenian democracy to the ecological fallacy)…Too few books are both fun and important, but this one is." Another reviewer called it "the best book I have ever read on local government."
For decades Frank has been the public voice of the University, explaining Vermont's politics and culture. He tirelessly traveled from one end of the state to the other in that endeavor. He was honored by the Vermont League of Cities and Towns and by Green Mountain Boys' State with their highest awards. In 2010 he received the Medallion Award from the National Association of Secretaries of State for his contributions to state government and civic education. Frank has been a dedicated teacher, indefatigable worker, model colleague, and steadfast friend. Everyone in the department wishes him well in retirement, and we hope that he finds the time to stop around every once in a while.
New McCullough Chair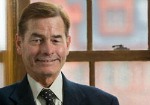 Prof. John P. Burke was named the new John G. McCullough Professor of Political Science by the Provost in May 2013. John has been a member of the department for 28 years, beginning as an assistant professor in 1984. During that time he has authored or co-authored eight books and over 50 articles in journals and edited volumes. He is particularly known for his work on the presidency, including publications on presidential transitions and presidential decision-making in foreign policy. John served as department chair in the 1990's and as interim associate dean of the College in 2011-12. In 2009-10 he was one of the four University Scholars, so designated for their outstanding research records.
John Burke continues the distinguished line of McCullough Professors in the department: Andrew Nuquist (1958-1975), Raul Hilberg (1978-1991), Alan Wertheimer (1991-2005), and Frank Bryan (2005-2013).
Faculty Doings
Since 2009 department faculty have published twelve books with academic and trade publishers, the most recent being Prof. Anthony (Jack) Gierzynski's Harry Potter and the Millennials: Research Methods and the Politics of the Muggle Generation, available from Johns Hopkins University Press in August 2013. Jack's book is based on a national survey of more than 1,100 college students exploring the connections between political opinion and popular culture. Not only does he examine in depth the results of the survey, but he also tells the story of how he involved his own students in the research and examines the challenges social scientists face in studying the nexus between cultural effects and political outcomes.
During the 2012-13 academic year a number of faculty members authored or co-authored articles in important academic journals as well: Peter VonDoepp in the Journal of Politics on media harassment in African states; Alec Ewald in Social Science Quarterly on laws restricting the rights and privileges of Americans who have had contact with the criminal justice system; Eileen Burgin in Congress and the Presidency on how the reconciliation process between the House and the Senate was crucial in producing the health care bill that President Obama signed in 2010; Alex Zakaras in the Review of Politics on liberalism in the thought of John Stuart Mill and Isaiah Berlin; Lisa Holmes in The American Review of Politics on judicial confirmations; Patrick Neal in The Good Society on liberal democratic theory in the thought of C. B. Macpherson; Martha Thomas in Politics and Policy on dispute resolution in NAFTA; Robert Bartlett in Public Finance and Management on how a "deliberative democracy" process can help public officials faced with having to cut budgets; Deborah Guber in American Behavioral Scientist on party polarization and public opinion on global warming; Matthew Carlson in the Japanese Journal of Political Science on popular perceptions of China in Asia; and Gregory Gause in the Journal of Democracy on why Arab monarchs have survived the upheavals of the Arab Spring.
As always, faculty are doing interesting things over the summer, funded through grants both from external sources and from within the University. Michele Commercio will conduct field research in Kyrgyzstan; Matthew Carlson will do the same in Japan; and Peter VonDoepp will be doing research in Malawi. Martha Thomas will conduct research in Ireland and attend conferences in Barcelona and Budapest. Gregory Gause will attend conferences in Doha, Qatar; Rome; and Gstaad, Switzerland. Robert Bartlett will attend a conference in Portugal. Alec Ewald will be one of 20 academics from across the country attending the Aspen Institute's Wye Faculty Seminar in Queenstown, Maryland on "Citizenship in the American and Global Polity."
Student Achievements
Over 100 political science majors received their diplomas at the May 19 graduation ceremony. We are very proud that six of our majors and minors were elected to Phi Beta Kappa this year: Georgia Jewett, Megan Kelley, Eliza Kelsten, Marc Laliberte, Katherine Mansfield, and Jenna Scoville. We also congratulate our graduating seniors who were awarded departmental prizes: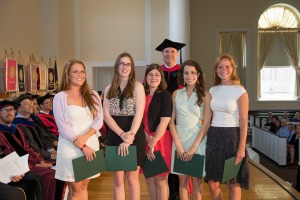 -Elliott A. Brown Award for the Outstanding Senior in Political Science: Georgia Jewett
-Alan Wertheimer Award for Outstanding Senior Thesis: William Andreycak
-Warren and Mildred Austin Prize in International Relations: Rebecca Chapman
-Frank M. Bryan Award in American Politics: Elizabeth Cantrell
-Departmental Award in Comparative Politics: Lily Teitelbaum
-Departmental Award in Political Theory: Kristen Hamilton
-Philo Sherman Bennett Essay Prize in Political Theory: Elizabeth Cantrell
Three department majors working with Prof. Anthony (Jack) Gierzynski co-authored papers with Prof. Gierzynski and presented them at the Midwest Political Science Association annual conference in Chicago in April. Michael Gibson and Alexander Rosenblatt were co-authors on the paper "The Effects of Science Fiction on Attitudes about the Military, Science and Diversity" and William Andreycak was co-author on the paper "Skepticism or Cynicism: Attitudinal Impacts of The Daily Show and The Colbert Report on Young Americans." The latter paper emerged from Andreycak's award-winning senior thesis. Prof. Eileen Burgin co-authored a paper with department alumna Jacqueline Bereznyak ('11) on health care reform that will be published later in 2013 in The Forum: A Journal of Applied Research in Contemporary Politics.
Alumni Engagement
The department was fortunate to be able to welcome back to campus on February 19 five distinguished departmental alumni for a career panel. The five were Scott MacKay (political analyst for Rhode Island Public Radio), Karen Horn (Director of Advocacy for the Vermont League of Cities and Towns), Alex Friendly (Associate Director of Government Affairs, U.S. Department of Transportation), Lori Seuch (Director of Information Technologies, Massachusetts Educational Financing Authority) and Megan Sullivan (Business Liaison, Office of Rep. Peter Welch, Burlington). The panel was attended by over 40 students and faculty members. The department is very appreciative that these alums were willing to give of their time and expertise to counsel our current students on career paths. The event was so successful that we are planning a similar event with a new panel of department alumni in the fall.