Welcome from Antonio Cepeda-Benito, Dean of UVM's College of Arts and Sciences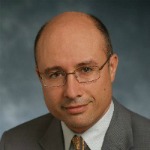 Dear friends,
I'm delighted for the opportunity to connect again and update you on our progress in the College of Arts and Sciences.

I'll start by highlighting the appointment of Professors Luis Vivanco, Anthropology, and David Jenemann, English/Film and Television Studies, as the new Directors of the Humanities Center. Vivanco and Jenemann have an outstanding record of accomplishment and service to UVM and bring considerable enthusiasm and great ideas to enhance the education of our students, facilitate interdisciplinary collaborations among the faculty, and connect UVM and all the good we have to offer to Burlington and surrounding communities. You can read the university-wide announcement here.
Last November 2012 E-News issue introduced a new curricular initiative I called, Enhancing Excellence through Interdisciplinary Experiential Engagement (IEE). This year we run the second cycle of the program and I am happy to report we have identified two new teams of faculty who will introduce two new, very intriguing, promising courses:

Anthropology Professor Deborah Blom and Biology Lecturer Amanda Yonan will bring together biology and anthropology students to study human diversity and evolution through modern human anatomy, genetics and molecular biology, and the fossil record. Blom and Yonan convincingly argued, "By exploring the differences in the social norms of two academic disciplines, students will gain insight into how their enculturation as scholars and citizens affects not only the methods they use but their accepted paradigms, the very questions that they ask, and their interpretations of the data."

Professors Jennifer Dickinson, Anthropology, and Kelley Di Dio, Art and Art History, put together an ambitious proposal to create a three-way collaboration between Art History, Anthropology, and the Fleming Museum. The course will provide intensive experiential training in museum work to advanced students in both Art History and Anthropology that will culminate in an exhibition the students will plan, curate, and execute. In addition, Dickinson and Di Dio will develop a set of flexible resources to allow faculty to use the Fleming collections and exhibitions in their own courses. A PDF of the abstracts for both course proposals can be found here.

The current E-News issue contains a selection of many other, current, newsworthy happenings across the college. I invite you to browse through our pages and become acquainted with a few of the activities that make UVM and the College of Arts and Sciences an exciting, enviable learning environment.
Best,