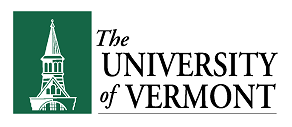 Human Subjects in Research Training List Updated on March 22, 2023 at 6:00 AM

Please keep in mind when searching for training completions that the Human Subjects in Research Training platform changed on December 15, 2016 from UVM's Local Training Site to the CITI Training Site. Check completion dates below for the most currently approved record.
Note: If "[No NetID Associated]" appears beside your completion, it is likely that you didn't log in through UVM when signing into CITI. For instructions on how to associate your NetID with your CITI training, please view our CITI Resource Page. This will ensure that you do not get unnecessary reminders to complete the training.

HAVE A QUESTION? Contact Us >>

Human Subjects Certification Date




The "Research Involving Prisoners" CITI course is required for all personnel conducting research that primarily studies a prisoner population.

Research Involving Prisoners Training




Effective January 1, 2017, NIH-funded investigators and staff involved in NIH funded clinical trials are expected to be trained in Good Clinical Practice. Check completion dates below. NIH Notice - release date 9/16/16. The University of Vermont and the UVM Medical Center have pledged a commitment to the protection of all human subjects in research and have a long-standing history in extending protections required by federal funding to all research activities. In keeping with this commitment, completion of the CITI GCP training is required for all individuals involved in the conduct of clinical trials research, regardless of funding source.


A clinical trial is defined by NIH as a research study in which one or more human subjects are prospectively assigned to one or more interventions (which may include placebo or other control) to evaluate the effects of those interventions on health-related biomedical or behavioral outcomes. NIH Clinical Trial Definition

The following list of CITI courses meet the GCP expectation. Take one of the following:
*if engaged in international research, the ICH Focus course would be more applicable to you.
U.S. FDA Focus
GCP for Clinical Trials with Investigational Drugs and Medical Devices (U.S. FDA Focus)
GCP FDA Refresher (The refresher should be taken every 3 years subsequent to the completion of the course above)
OR
International Conference on Harmonization (ICH) Focus
GCP for Clinical Trials with Investigational Drugs and Biologics (ICH Focus)
GCP ICH Refresher (The refresher should be taken every 3 years subsequent to the completion of the course above)
OR
Social and Behavioral Research
GCP - Social and Behavioral Research Best Practices for Clinical Research
Good Clinical Practice Certification Date
Research Protections Office
Committees on Human Research
University of Vermont
213 Waterman Bldg, 85 So. Prospect St.
Burlington, VT 05405