An Agricultural History of Manchester, Vermont
Research Compiled by Meghan Bezio
October 2009
In its early years, Manchester's primary resources included wool, marble and timber.[1] Maple sugar became a common product by the mid-nineteenth century and steadily gained importance through the second half of the nineteenth century. By the late nineteenth century dairy farming took its place in Manchester's agricultural history as well. Excepting butter, cheese, stock and maple sugar, most of the products produced on Manchester's farms were consumed at home, according to the Vermont Historical Gazetteer.[2] As agricultural trends changed and materials became less abundant, Manchester's commercial activities focused less on natural resources and agriculture and more on tourism. Around 1850, the town was established as a first-class vacation destination, offering diverse activities throughout the four seasons. Manchester's beauty and charm still help to promote tourism in the area and today the town thrives as tourists crowd into its hotels, shops and restaurants.
Wool
The woolen industry in Vermont became a lucrative business for farmers around 1811, when a flock of Merino sheep was introduced to the hills of the Green Mountains. Sheep were raised for substantial profits in Vermont early in the nineteenth century and the occupation of raising sheep continued to be a secure way of turning profits until after the Civil War, when the woolen industry developed in the west and other countries.[3] By looking at the agricultural censuses between 1850 and 1880, it is possible to determine that Manchester's sheep raising trends closely followed the trends in sheep farming in the rest of Vermont during the nineteenth century. Many of the histories of Manchester state that the hilly terrain was very much suited to raising sheep. In 1824, there were three fulling mills in Manchester, which suggests a sizeable sheep population[4]. By 1850, 75 out of 124 farms, or 60%, were producing wool (Fig. 2). 23 of these farms had one hundred or more sheep (see table 1). This accounted for 19% of all the farms in Manchester at the time of the census. By 1860, a decline in the production of wool and the number of sheep being raised on farms can be seen. Only 52 out of 120 farms, or 42%, in 1860 were producing wool. The number of farms with one hundred sheep or more dropped dramatically from 23 to 8, which accounted for only 7% of the farms in Manchester. While the number of farms with a large number of sheep remained about the same in 1870, the number of farms producing wool continued to be low in number.[5] Only 19% of the farms in Manchester were yielding wool in 1870. A curious fact arises from the 1880 agricultural census. While the number of farms with one hundred or more sheep dropped to 3 out of 126, or 2%, the percentage of farms producing wool rose slightly from the previous year. This means that wool production was starting to be done on a much smaller scale by the end of the nineteenth century. In 1946, a little over a half a century later, sheep were not even mentioned in the agricultural census. By this time, cows had taken over as the main stock on farms in Manchester.
Dairying
Not surprisingly, the dairy industry in Manchester also follows the larger trend of dairying in Vermont (Fig. 3). While dairying started off slowly in the second half of the nineteenth century, by the 1870s and 1880s the production of butter, cheese, and milk began to increase as access to markets was improved and refrigeration allowed products to be shipped farther away from their place of manufacture. The number of farms with ten or more cows rose from 9 out of 124, or 7%, in 1850 to 23 farms out of 126, or 18% in 1880. By 1945, the average number of cows per farm in Manchester was fourteen, with 69% of farms reporting cows. When dairying first started taking off in Manchester, and as well as in the rest of the state, cheese was its main byproduct since it is less perishable than butter or milk. With technological advances including better refrigeration in the late nineteenth century, one can see a decrease in cheese production and an increase in butter production. While 4% and 2% of farms in Manchester were making cheese in 1850 and 1860, respectively, none were making cheese in 1870 and 1880. Butter production, on the other hand, increased steadily between 1850 and 1880. 2% of farms were making butter in 1850, 3% in 1860, and 4% in 1870. By 1880, 18 out of 126 farms were making butter, increasing butter production by 10%. It is also interesting to note that commercial milk production is not recorded in Manchester's agricultural census data for the years 1850, 1860, and 1870. In1880, however, special attention is paid to the amount of milk sold or sent to butter and cheese factories. 28 out of 126 farms in Manchester, or 22%, were selling milk in 1880. A butter and cheese factory was even opened in Manchester in 1876.[6]
Maple Sugar
Maple sugar was another product harvested in Manchester, and elsewhere in Vermont, on a large scale. Extracting maple sugar from trees was a practice learned from the first settlers of the land, Native Americans.[7] While the 1824 Gazetteer of the State of Vermont makes no record of the maple sugar industry in Manchester, it can be assumed that the highly desirable good was being produced in Manchester early on in its history because other towns in Vermont were producing large quantities of sugar as early as the 1790s. It is clear that the yields of maple sugar steadily increased in Manchester as the nineteenth century progressed. This is most likely due to better maple sugaring techniques and processing, such as special outbuildings constructed specifically for maple sugaring.[8] Manchester farms producing maple sugar increased from 13% in 1850 to 22% in 1870, but declined slightly by 1880. That year there were 25 out of 126 farms producing maple sugar, which accounted for 20% of the farms in Manchester at the time. It is unclear whether this decrease in maple sugar production continued into the twentieth century, as the 1945 agricultural census makes no mention of maple sugar.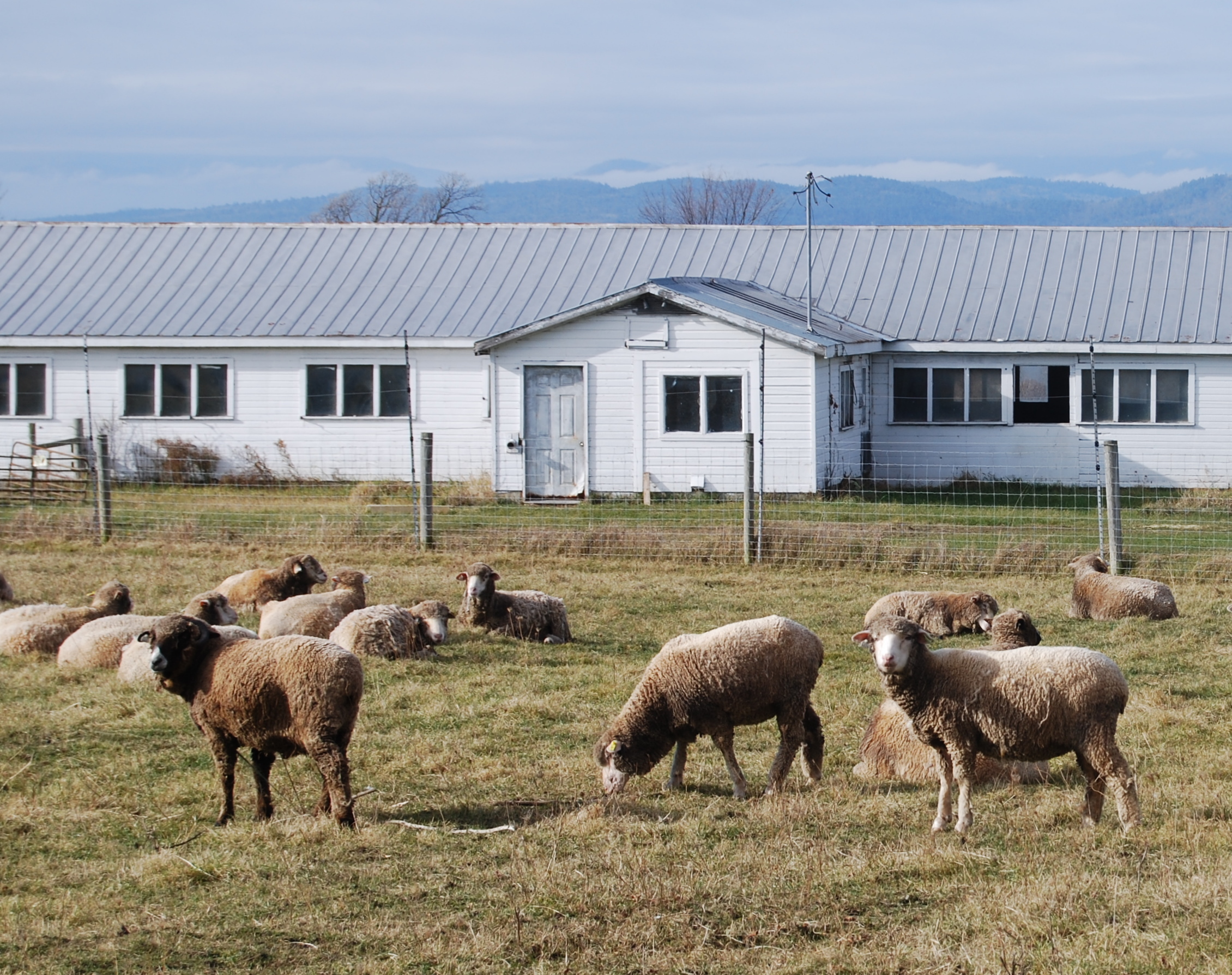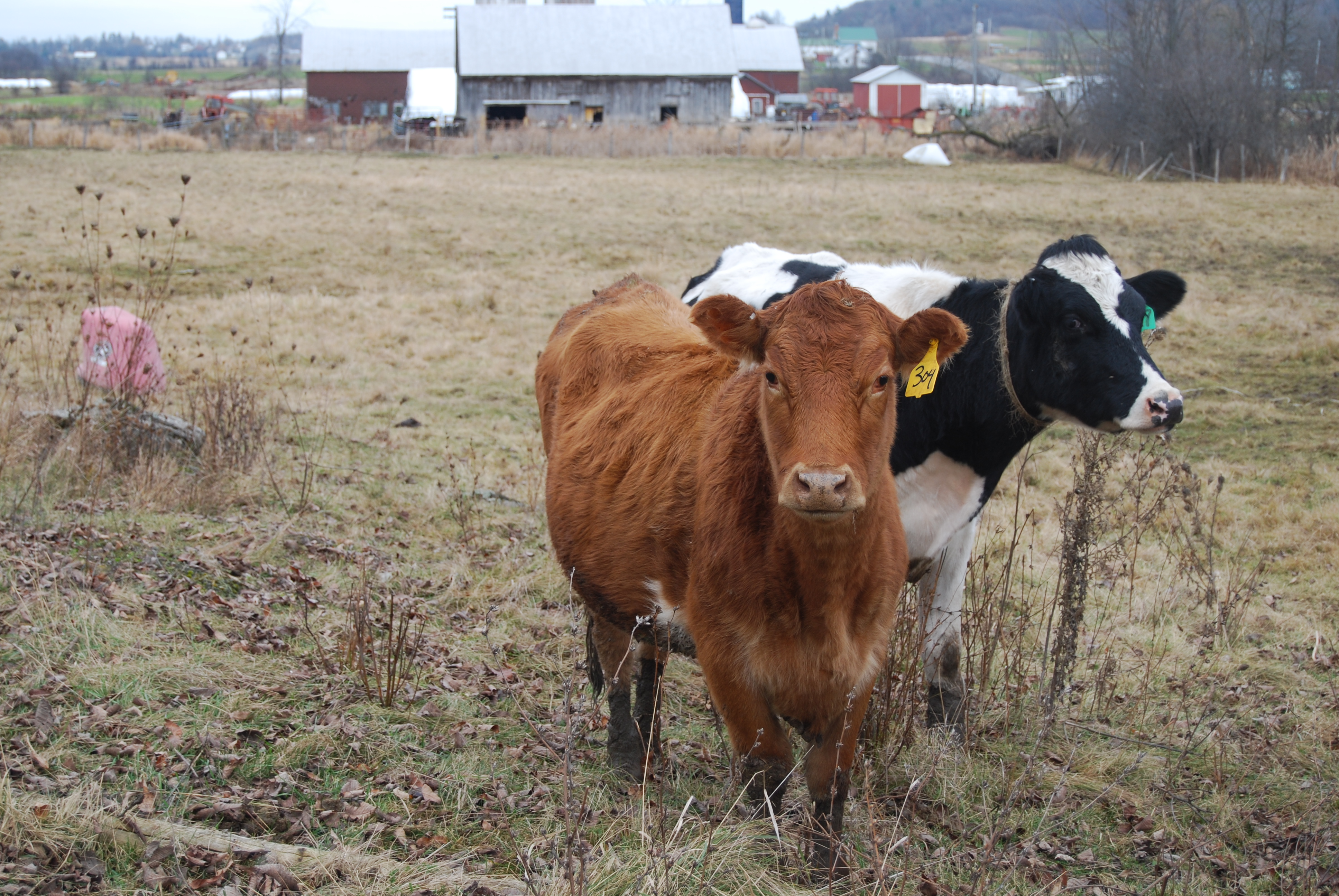 Table 1:
100+ sheep

10+ Milk Cows

1000+ lbs. cheese


1000+ lbs. butter

1000+ lbs. maple sugar

Orchard value 100+

Com. Milk production

Wine production

1850

124 farms

23

19%

9

7%

5

4%

2

2%

16

13%

0

N/A

0

1860

120 farms

8

7%

6

5%

2

2%

3

3%

17

14%

0

N/A

11

9%

1870

90 farms

9

10%

1

1%

0

4

4%

20

22%

1

1%

N/A

0

1880

126 farms

3

2%

23

18%

0

18

14%

25

20%

8

6%

28

22%

0
Common Agricultural Practices
The agricultural products that most farms had in common became evident after analyzing the agricultural censuses between the years of 1850 and 1880. Hay, Irish potatoes, Indian corn, oats and buckwheat were harvested on almost every farm in Manchester during the nineteenth century. Hay was yielded on every farm in town in 1850; all but one farm in 1860 and 1870; and on all but two farms in 1880. This is not surprising given that hay was needed to feed livestock throughout the year. Almost 100% of the farms in Manchester yielded crops of Irish potatoes (as opposed to sweet potatoes) as well. It is likely that the potatoes were only for consumption by the farmer's family or sold locally, as the yields on average were 100 bushels or less. Indian corn and oats are two more crops that were widely produced on farms in Manchester. Between 82% and 97% of farms yielded crops of both oats and Indian corn between 1850 and 1880. Buckwheat, while only produced on a little over half of the farms in town in the mid-nineteenth century, was another crop harvested on a large scale.
Surprising Finds
Some of the agricultural trends identified in the 1850 through 1880 censuses were surprising. It is clearly seen that the number of orchards and fruit production increased in Manchester as the nineteenth century progressed. In 1850, 26 out of 124 farms, or 21%, in Manchester were yielding fruit. Within ten years, that number jumped dramatically to 68%, meaning that 82 out of 120 farms were producing fruit that year. The percentage of farms decreased in 1870 to 42%, but again rose to 65% in 1880. The fluctuating numbers may suggest consistently bad weather or a blight affecting the yields during the 1860s. By the mid-twentieth century, unfortunately, the number of farms with orchards dropped radically to only 3 out of 107 farms, or just below 3%. The 1860s were turbulent years for the United States, but the Civil War helped increase revenues in some industries. It is curious to note that in the 1850, 1870, and 1880 censuses there are no records of wine production on any farm in Manchester. However, during the 1860s, 9% of the farms in the town were making wine. Another crop that was produced on a much larger scale in the 1860s than any other year was the bean.[9] 50 out of 120 farms, or 42%, were yielding bean crops on the 1860 census while between 0% and 8% of farms produced the crop in 1850, 1870, and 1880. It is also worth noting that beeswax and honey were produced on a small scale in 1850 and 1860, but the industry was virtually nonexistent by 1870 and 1880.[10]
Other Products
While in essence not agricultural products, it is worth mentioning that marble and timber were two of Manchester's primary resources during the nineteenth century. Marble quarries popped up in Bennington County along the marble corridor in Western Vermont. In the 1830s Manchester was excavating marble for use in town and for export to other towns. The marble sidewalks and building foundations in Manchester have impressed many a visitor to the town throughout its history. The lumber industry was also a lucrative business in Manchester. By 1775 there was a saw mill in Manchester and 50 years later that number had increased from one to four.[11] The forests, abundant from the time of settlement until the twentieth century, provided Manchester with a profitable natural resource at a time when the town, state, and country were being developed at a respectable pace. Surely the lumber industry brought wealth to the town which is so ideally situated in the beautiful valley beneath Equinox Mountain.
Conclusion
Bigelow and Otis, in Manchester, Vermont: A Pleasant Land Among the Mountains, comment that industries in Manchester "have been dependent upon natural resources such as timber, stone, the products of agriculture, and that particular bounty of nature exemplified in climate and scenic charm."[12] It is true that many of Manchester's prime economic endeavors were dependent upon a limited supply of natural resources, but the town has found ways to compensate for the loss of these industries in the twentieth century. During the nineteenth century it is evident that the people of Manchester participated in a wide range of agricultural activities ranging from growing wheat to sheep farming to, most recently, producing milk, butter and cheese. While there are some curious trends in crop production between the years 1850 and 1880, agricultural development in the town of Manchester mirrored those trends found throughout most of Vermont. The wool industry made many farmers successful in the early nineteenth century, but dairying gradually became the most popular way to make a living on the farm in the latter half of the century. Maple sugar was also made and sold in large quantities. The marble quarries and lumber business also played a large role in shaping the economy of Manchester. Today, however, the business of tourism takes the place of the wool, dairy, maple sugar, marble and timber industries (Fig. 4). Visitors will still see some agricultural activity in the south part of the town, but most come to experience seasonal activities such as skiing, leaf-peeping and shopping at the outlets located in the town center.
Notes
[1]
According to the Vermont Historical Gazetteer, wheat was also extensively produced at some point in Manchester's history, but by the 1860s its production was almost completely abandoned. It is unclear when this widespread cultivation of wheat took place on farms in Manchester, but one can guess that it around the early to mid-eighteenth century. The 1850 census recorded 22 out of 124 farms, or 18%, harvesting wheat. By 1860, however, only 7 out of 120 farms, or 6%, were harvesting the grain.
[2] Abby Maria Hemenway, The Vermont Historical Gazeteer: A Magazine Embracing a History of Each Town (Burlington: Miss A. M. Hemenway, 1868), 203.
[3] Agricultural Resources of Vermont. (National Register of Historic Places Form, United States Department of the Interior, 1991), Section E, 19-22.
[4] Zadock Thompson, A Gazetteer of the State of Vermont; Containing A Brief General View of the State, a Historical and Topographical Description of All the Counties, Towns, Rivers, & etc. (Montpelier: E.P. Walton, 1824), 307.
[5] In 1870, the number of farms with one hundred or more sheep was 9.
[6] Bigelow and Otis 1961, 152.
[7] Agricultural Resources of Vermont 1991, Section E, 12.
[8] Agricultural Resources of Vermont 1991, Section E, 13.
[9] On the census this category includes peas and beans, but for my purposes, I have just grouped them together as "beans".
[10] With no farms producing beeswax or honey in 1870 and only 1 producing the products in 1880.
[11] Loveland Munson, The Early History of Manchester: An Address (Manchester: Journal Print, 1876), 21; Thompson 1824, 307.
[12] Bigelow and Otis 1961, 145.