Hosted by The Mosaic Center for Students of Color (MCSC)
Our Mission
Increase the retention of students of color on campus by providing holistic support of their academic achievement, personal growth, identity formation, and cultural development.
What is SESP?
The Summer Enrichment Scholars Program (SESP) is a FREE summer bridge program offered to incoming UVM first-year students of color, first-generation college students, and/or students from limited income backgrounds.
This program is brought to you by The Mosaic Center for Students of Color (MCSC) at The University of Vermont.
 SESP provides the opportunity for students to adjust to their new environment and address the challenges they will potentially face during their transition from high school to college. 
SESP will:
Increase your awareness and understanding of the resources available to you at UVM
Connect you through deep and engaging conversations with the SESP cohort and current UVM students
Develop your leadership skills, academic skills, focus on the importance of mental health and wellbeing, while using an intersectional lense to learn and grow from each other's experiences and paradigms. 
Application live April 1, 2021.
Due to the ongoing COVID-19 pandemic, The Summer Enrichment Scholars Program will be remote for the summer 2021session and all activities will be hosted online. 
Who Can Attend?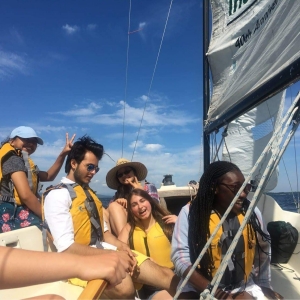 This program is intended for incoming first year students who have been accepted to the University of Vermont and who meet the following criteria
Students who self-identify as Black, Indigenous, or People of Color
Students who self-identify as first generation
Students who come from a limited socio-economic status
You must meet one or more of the above eligibility requirements
Interested in Lead Team?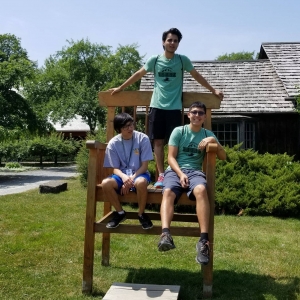 Job positions are available for current UVM students only - [undergrad and graduate students].
Recent graduates are also invited to apply [Dec. and May grads]
Earn Valuable Skills 
Work Closely With the MCSC Staff,
Build and Give Back to your Community
GET PAID during the summer
Work completely remotely
For more information please contact Valeria Pinzon-Mendez
For the 2021 summer there are 3 full time positions available:
Applications due April 12th
Online Presence Coordinator
Student Engagement Coordinator
Student Development Coordinator
Hiring SESP Workshop Presenters
Applications due April 30th
Work a maximum of 10 hours during the month of July
Call for proposals- show us what you think it is important for incoming first year students to learn!