Beverly Colston: Director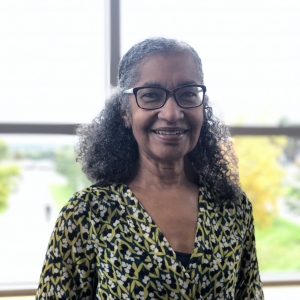 Beverly Colston, serves as the Director of The Mosaic Center for Students of Color at The University of Vermont (UVM) where she facilitates the center's mission to enable the holistic success of students of color in a predominantly white educational setting. Colston directs a staff of five professionals who are devoted to developing culturally sensitive, equitable and empowering practices that benefit the student of color community. 
Bev's Bio
As a UVM staff member for eighteen years, Colston has participated vigorously in the life of the institution including service on: The President's Commission on Racial Diversity; The 2009 Accreditation Steering Committee; The Athletics Diversity Task Force; The 2010 Provost's Search Team; The 2011 Presidential Search Team. Her institutional leadership has been recognized by: The UVM Police Services Department; The Women's Center; The Prism Center; Project Stay and most recently as a recipient of the university's "Common Ground Award" in 2016.
A first generation American and college student, Colston was born and raised in Brooklyn, New York. She arrived to Vermont twenty-nine years ago via Philadelphia, PA where she earned a B.A. is Psychology from The University of Pennsylvania. She is pleased to have earned her M.Ed. from UVM in 2011. Her career in Vermont spans multiple jobs in the field of education including positions at Mount Mansfield Union High School and St. Michael's College.
Bev currently resides in Winooski. She has three adult children, Marissa, Alex and Craig. A lover of the natural world, Colston enjoys biking, hiking, and camping. She can also be found reading, watching a favorite television series and traveling – hopefully to a location with a fantastic beach!
Jaydeen Santos: Assistant Director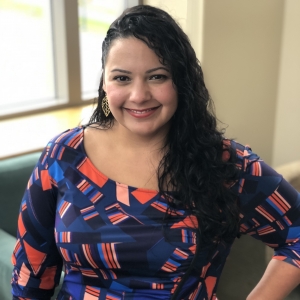 Jaydeen Santos is the Assistant Director at The Mosaic Center for Students of Color (MCSC). Jaydeen has been with the MCSC since 2009. Before working in the MCSC, Jaydeen was the Assistant Director for Diversity and Partnerships in the UVM Admissions Office.
Jaydeen's Bio
Jaydeen graduated from UVM in 2005 with a Bachelor of Arts in Sociology, minor in Psychology. In 2012, she earned a Master of Education degree in Interdisciplinary Studies with a concentration on undergraduate student health and wellness. Before UVM, she attended Christopher Columbus High School in the Bronx, NY (an urban high school that has a partnership with UVM). Jaydeen was a member of the inaugural class of partnership students to attend UVM in 2001. Jaydeen was a first-generation, low-income, student of color from the inner city. She did not have the cultural capital to appropriately navigate all of the hurdles that college students encounter.
After realizing there were people on campus who cared about her success and wellness, Jaydeen started talking about her issues with advisors and counselors. Speaking up about her difficulties was her turning point. She learned that all students need someone who is willing to take the time to listen to their story. Jaydeen meets with students and takes the time to get to know them, their story, learn about their experiences at UVM, and then provides relevant advice. She is a supportive advisor who deeply cares about students at UVM.
If you are a student seeking support, guidance, or community, please do not hesitate in reaching out to Jaydeen. Her hope is to make your time at UVM fulfilling and enriching by breaking down the barriers to your success. She wants all students to feel that they are part of a bigger community where people care about their success and wellness.